Are you a globetrotter? You'll want to read this article for packing tips for your next adventure, especially road trips! Road trips have an adventurous, feeling that destination vacations lack- they even give you more freedom in what you do on your journey than most other types of travel plans would allow. Planning a road trip from scratch can be tricky but worth it when done right. Let me help you one at a time.
This blog post will give you an ultimate road trip packing list, with everything your need to pack for a long-distance journey by car or a motorhome. We'll start with road trip essentials like documents to carry, navigation tools, car accessories and road trip gear and then move on to clothing, toiletries and electronics. We've also included some of our favourite accessories for those special moments that deserve capturing!
If you are just interested in the road trip specific information, you can read our exclusive road trip essentials and road trip planner guides.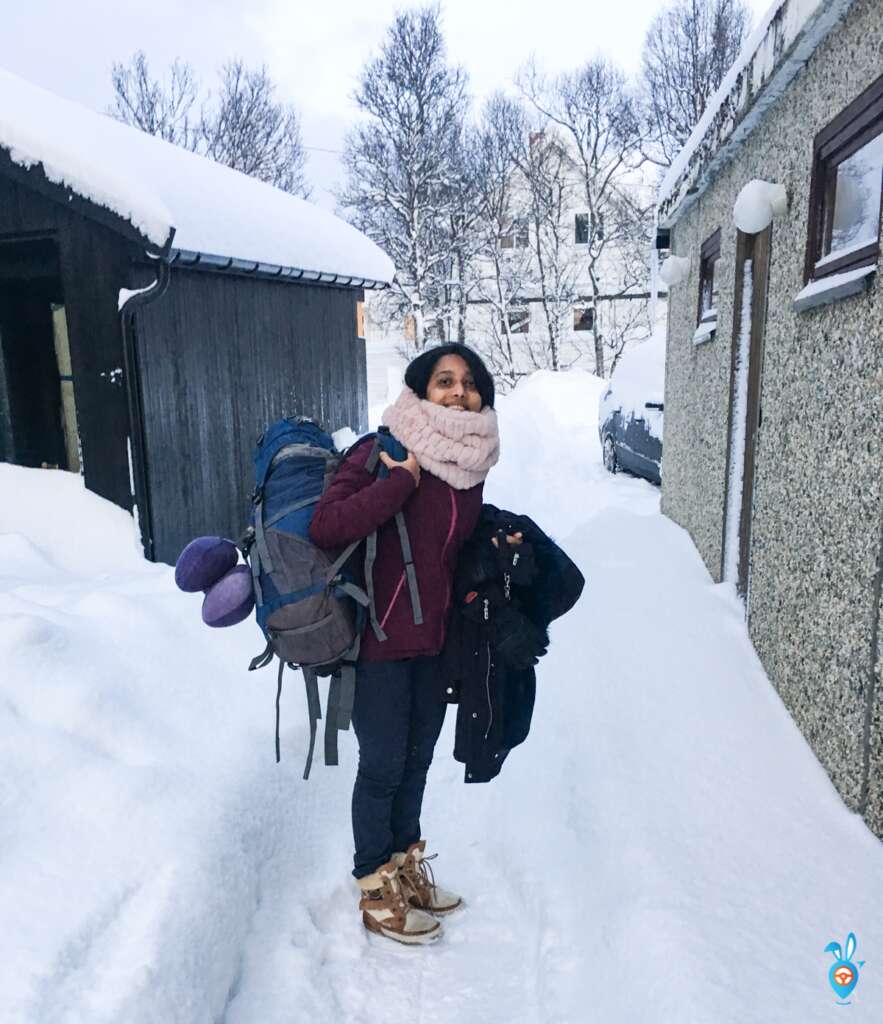 Road Trip Planning and Packing
Before we talk about packing, do you love road trips or do they terrify you? If the latter, don't worry, I have been there once but now can easily plan and pack a long road trip without hassle. When you plan a long road trip, leave nothing to chance and take the stress out of planning by following my detailed step-by-step road trip planner guide.
The packing process has never been an easy task for me. Now the next question is who packs for their tips well in advance? Not me! I usually start off packing mostly one or two days before the trip. Being a full time professional, I go on long holidays taking the short annual leaves. Nowadays being organized is always key when you're trying not to stress yourself out over your vacation plans. I fully rely on the ready-made packing list I have prepared that acts as the final check list to pack quickly to save time and still be fully ready for a trip. For any trip, I only think about destination or weather specific needs in advance, but everything else just gets picked up from this ultimate road trip packing list I have prepared filled with all the must-have things to carry on a road trip. Once you've checked off everything on this list shared below, I promise it will be smooth sailing from here out. Happy travels!
Road Trip Essentials Packing List
Road trips require extra attention because they involve remote traveling as well as preparing everything from clothing to food if necessary. Road Trips need extra packing compared to a destination break, as you need to pack extra for the vehicle and personal care for remote travelling. This section offers advice about all those road trip essentials before embarking on a journey anywhere or anytime soon.
Travel and Car Documentation
The road trip essentials checklist starts with the must-have some road trip specific information like your car and driving related documentation to carry on a road trip.
Driver's License: Most fundamental thing for your road trip
Car registration/manual
Car rental contract details if you are renting a car
Car insurance
Personal Travel insurance
Passport
Visa (if required)
Credit Cards
Emergency phone numbers along the route
Printed accommodation details
Cash – Sometimes you would need to pay in cash on the way, For example: state park entrance fees
Navigation Tools
All the road trippers should have these essential road trip navigation tools to carry on a road trip. You cannot find your way through the destination without these devices and printables!
Smart Phone
Car phone mount
Navigation Apps
USB chargers for the phone
Guidebooks
Printed maps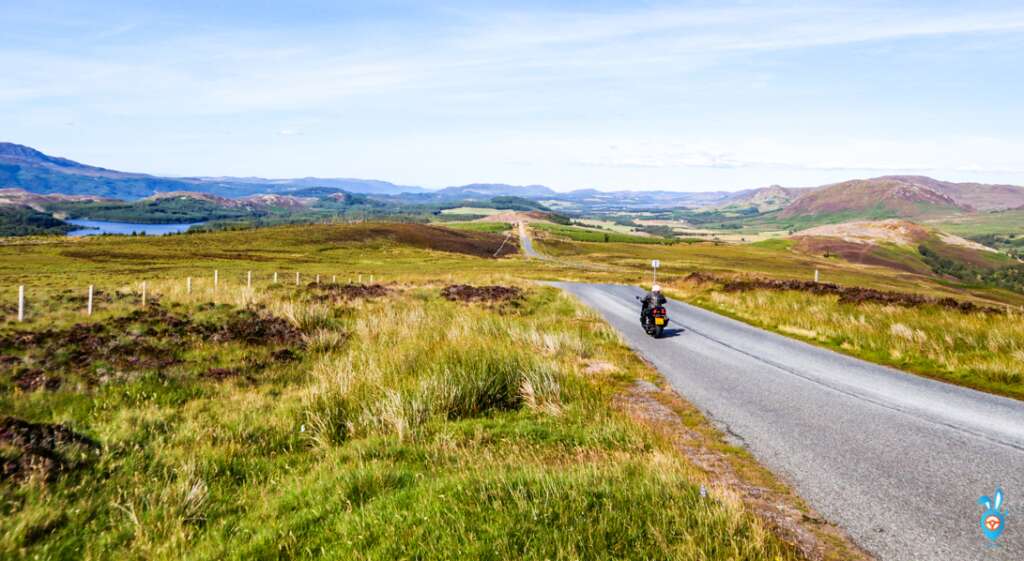 Road Trip Packing List For the Car
A road trip can't start without a fully functioning vehicle – you need to pack specifically for your car journey to be smooth and safe. When you are planning for a road trip with several people in the car, it's always better to travel prepared rather than risk losing your plans if anything happens.
Navigation tools (Listed above)
Locking wheel nuts
Spare tyre / breakdown kits
Breakdown cover
Foot pump
Wheel jack
Spare fuse
Spare light bulbs
Warning triangle
Catalytic Converter
Blind spot mirror
Road Trip Gear or Accessories
For your own personal care and wellbeing and to help keep up with the pace of a road trip, it's worth adding a few accessories and comfort items in the car.
Car Accessories
An offline music playlist and headphones : Sometimes the driver or passengers wants to listen to their choice of music
Reading material: Kindle/iPad /Tablets
Writing materials : Journals, Pens
Portable charger
Car Trash Bin
Car trunk organizer
Travel pillows
Seat Cushion
Throws / Blankets
Sun Glasses
Hand Cream
Chewing Gum
Motion Sickness Tablets for the passengers
Reusable shopping bags
Hand sanitizer
Toilet paper
Car tissue paper
Car freshener
Car games
Hot water bottle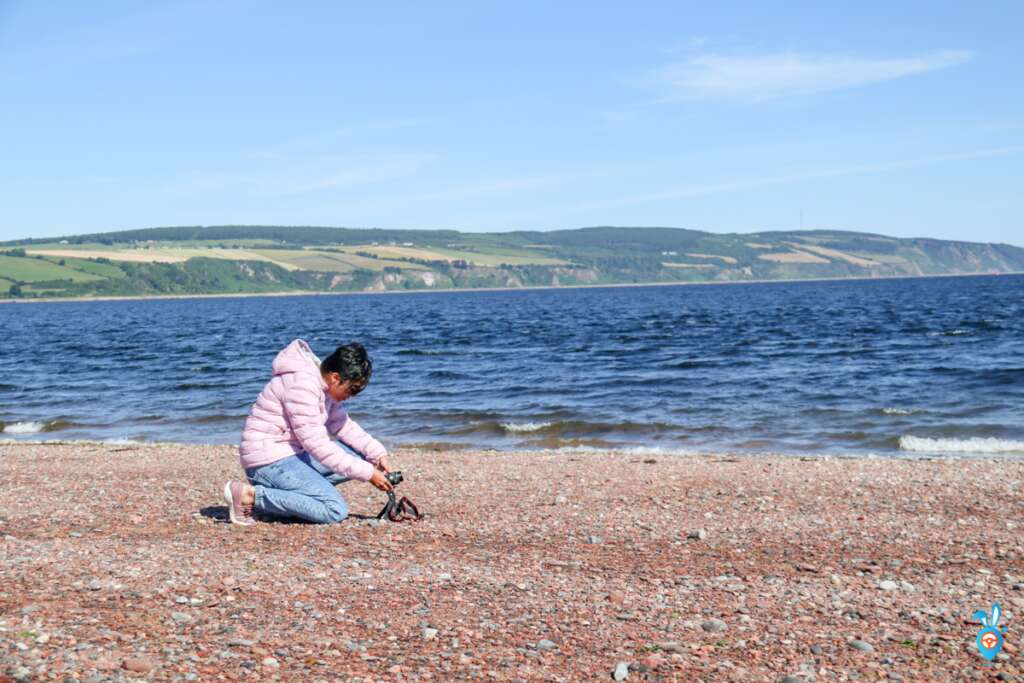 Travel Photography
If you are into travel photography, it's always better to prepare your road trip kit including photography equipment and other electronic accessories.
Dash Cam
Camera
Go Pro
Camera Tripod
Extra batteries
Memory Cards
Card reader
Charging Cables
Productivity Tech/ Electronics
Some road trippers prefer to document their road trip experience through writing, while others would rather do it digitally. Photographers and content creators might want to regularly work with their content on the go. Some of the electronics gear to carry include:
Chromebooks/Laptops
Chromecast
Google Home/ Amazon Echo
Speakers
Battery pack
USB Car Charger
USB charger
USB cables + spare
Road Trip Apps
Download helpful applications from the App Store or PlayStore on your smartphone. You can also find range of applications to help you on the way including road trip planners, parking space allocators etc.
Navigation
Waze/Google Maps/Apple Maps
Offline maps: Don't miss downloading maps to be not stuck when there is no data
Maps.me App and other offline maps also helps with trails
Weather forecast apps – Sometimes you would have to change plans according to weather on a road trip
Toilet Apps like Flush, Find Public Toilets etc to find public toilets on the route
Mobile payment Apps like Apple Pay, google Pay, Samsung Pay etc
Bank app updates to authorize transactions
Rental Car Apps for managing bookings if you are renting a car in your destination
Accommodation Apps: Booking.com, Airbnb, Hotels.com and other last minute booking apps.
Road Trip Entertainment Apps
Long journeys do call for some entertainment, as not all the roads are scenic 😉 Do make sure to download some music and organize the playlist to create that ultimate road trip vibe while in the car. You could also listen to your favourite podcasts or audio books.
Spotify / YouTube Music / Apple Music etc with offline songs
Podcasts
Audio Books
Smart phone games for passengers
Road Trip Food
It is not always easy to find restaurants during a road trip. The best way to prepare for a long road trip is by stocking the car with snacks and easy food that can be eaten while driving. This also helps with saving time sometimes.
Snacks
Some of the snacks that can be carried in car include:
Granola Bars
Protein bars
Chips/Crisps
Juice boxes
Dried Fruits/nuts
Crackers
Cookies
Candy
Cereal/porridge for breakfasts
Juice Boxes
Soft Drinks
Fresh Fruits- my favourite are oranges as they don't need washing
Cheese sticks/Pretzels
Popcorn
Meal Replacements
Some easy meal replacement options include:
Sandwich Items (Bread, Meat, Cheese)
Burgers
Huel
Food or Camping Gear
If you plan to camp or might cook at your accommodations, below is a list of essential utensils that can be carried separately for cooking or eating in the car:
Cooking set for those who plan to cook on the way
Cooler – to store food like milk, frozen vegetables, meat slices etc if you are cooking in your accommodations or on the road. I usually store milk and left overs in the cooler.
Flask with hot water – To make some tea or coffee or even cup noodles
Reusable travel water bottle
Reusable travel coffee mug
A list of cutlery items to carry as needed include:
Reusable Cup/Plates/Cutlery – for picnics or eating in cars
Zippered Plastic Baggies or Sandwich Bags
Plastic Food Containers
Paper Towels
Toothpicks
Utensils
Butter Knife
Sharp Knife
Paper Plates
Plastic Bowls
Swizz knife or Corkscrew/can opener/bottle opener
Reusable Shopping Bag
Road Trip Safety Essentials
Road trips are all about having fun, but it's also important to be safe and cautious at all times. Road trippers should prepare their vehicles with emergency roadside kits just in case of any emergencies. Here is a good list of things to carry in your car for road safety.
Roadside Emergency Kit
First Aid Kit
Air Compressor
Jumper Cables
Tow Rope
Window Hammer
Booster Cables
Flashlight
Spare Tire
Tire Jack
First Aid Kit (Pain Reliever, Band Aids, Antibiotic Cream, Benadryl, Tums)
Candles
Lighter
Tool Kit
Duct Tape
WD40
Empty Portable Gas Can
Washer Fluid
Transmission Oil
Brake Fluid
Rags and an Old Blanket
Extra Car Key
Gallon Jug of Water
General Travel Packing List
Whenever you travel, it is important to pack accordingly for the trip. You need to choose perfect travel clothing that will help you stay comfortable on your travel journey as well as look great when you travel. A travel packing list should have all the essentials including garments and accessories like travel shoes, travel pants, travel tops and travel dresses according to one's destination.
Clothing
The travel clothing packing list depends on the travel destination, travel season and travel style (casual or formal). A generic list items look like:
Tshirts
Shirts
Leggings/Jeggings
Jeans
Dresses
Socks
Under garments
Bras
Pyjamas/sleeping clothes
Running/Sports wear
Swim wear
Rain coat/ Wind cheater/ Waterproof
Sweatshirts/ Jumpers/ Cardigans/ Fleece (helps for flight)
Shoes
Winter Clothing
Gloves
Snow boots
Thermals
Pantyhose
Scarfs
Winter Hat/Beanies
Warm Coat
Fleece lined leggings
Summer Clothing
Bathing suit/ Beach towels
Sun glasses
Sunscreen
Sandals/ Flip flops
Sun hats
Shorts
Short sleeved/tank tops
Summer shirts
Toiletries & Personal Care
Personal travel care products are important during travel to ensure that you stay clean and fresh all day long.
Body Wash
Shampoo
Conditioner
Tooth Paste
Tooth Brush/Floss
Tooth Brush Charger
Deodorant
Brush
Nail clipper
Comb/Hair Brush
Hair Straightener
Makeup essentials – (I dont make up, no list, sorry)
Lip Balm
Sanitary Products
Face Wash
Moisturizer
Razors/Tweezers
Basic medicines
Bath towel
Road Trip Bags and Luggage
With all those items to pack for your road trip, you're going to need a place to store them. Choose a duffel bag, suitcase, or backpack for your clothes, a toiletry bag for your bathroom needs, and a smaller road trip backpack and/or purse for use during the day. You might also want to bring along a laundry bag to separate your used clothes from your clean clothes and a couple of extra bags to organize your sweatshirts, snacks, and anything else you want to keep on close to hand in the car.
Duffel Bag, Suitcase, or Backpack
Small Backpack
Day Pack
Purse/Neck Wallet
Small Bags for the Car
Toiletry Bag
Laundry Bag
Camera Bag
Ultimate Road Trip Packing List
Think about the adventure that awaits you and what kind of things might make it even more special. A lot can happen on a trip, so be sure to pack an extra toothbrush or two just in case! Pack all your basic toiletries plus any extras like contact solution for those times when something comes up unexpectedly (or if you forget) as well as anything else that will provide comfort during travel- such as your favorite snacks to keep your energy levels up while driving long distances. You've got this, after all; start packing and enjoy your journeys!