Flowers blooming, birds singing, sun shining and joy everywhere- that is the ultimate vibe of spring in the air. Looking for some inspiration to travel during spring break around the world? Here is a great list of top spring break destinations around the world to experience the magic of spring, recommended by some top travel experts.
"Despite the forecast, live like it is spring"
1- Tulip Fields, The Netherlands
Editors pick
Spring season is the best to visit Holland, or the Netherlands when thousands of visitors flock here to see the beautiful tulip fields. Dutch land is incredibly pretty during this season with not just tulips, but also many other flower fields that decorate gardens, fields, canals and even cities. Lisse in Holland and Keukenhof tulip garden attracts both natives and tourists equally every year.
READ ALSO: Spring Road Trip in Netherlands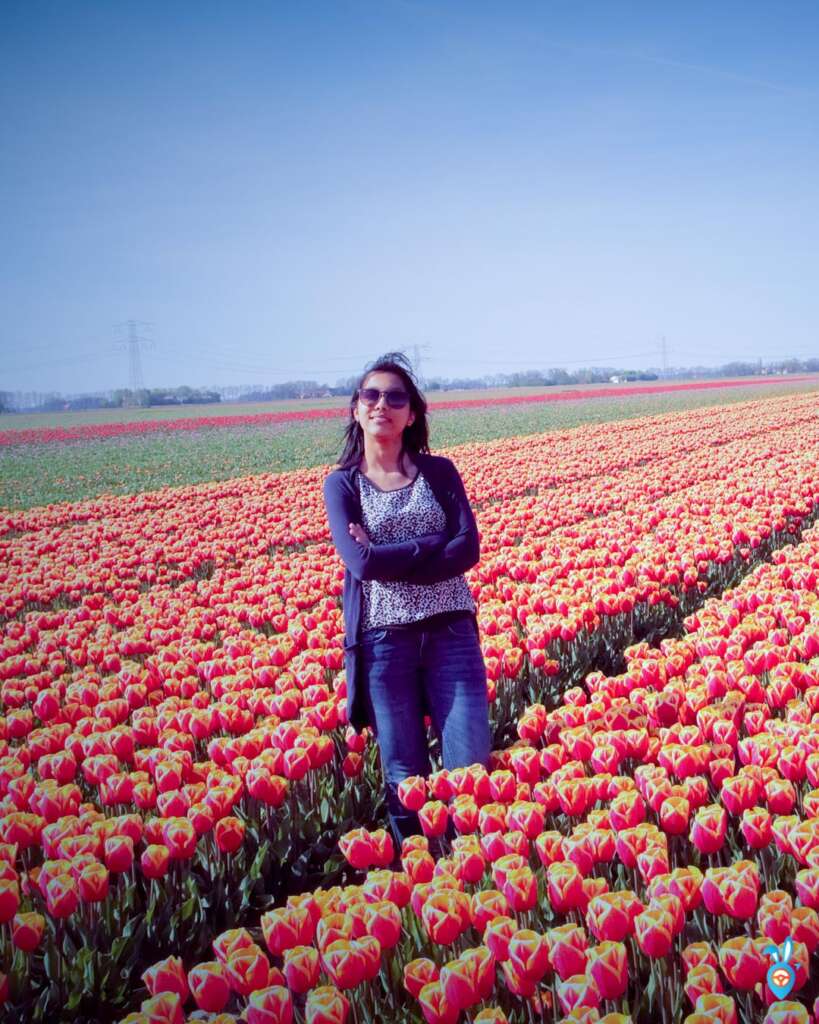 Amsterdam and Utrecht are two cities that takes the scenic crown during this season. Apart from the very touristic cities, you can also free and open tulip fields in Holland if you drive up North. There is a whole route filled with flowers called Flevoland, which has acres of tulips fields to explore. Other regions that hosts a flower show include. Another hidden gem to explore in spring is the canal only operated village called Giethoorn in the north of Amsterdam, where you can also just travel by boat just like the locals. The vibe here is particularly amazing during spring, with nice weather and bloomed flowers adding to the already pretty village.
Top Places to Visit in Spring in Netherlands:
Keukenhof
Lisse
Amsterdam
Utrecht
Giethoorn
Flevoland
---
2- Cherry Blossoms in Tokyo, Japan
By Julia @ thecureforcuriosity
If you want a once in a lifetime opportunity, visit Tokyo during sakura (cherry blossom) season to take part in hanami. Hanami translates as "flower viewing" and is a large social event surrounding the cherry blossom season in Japan. As you explore the city, you'll see thousands of trees bursting with bright pink flowers and equally as many families and friends hanging out eating and drinking under the beautiful trees.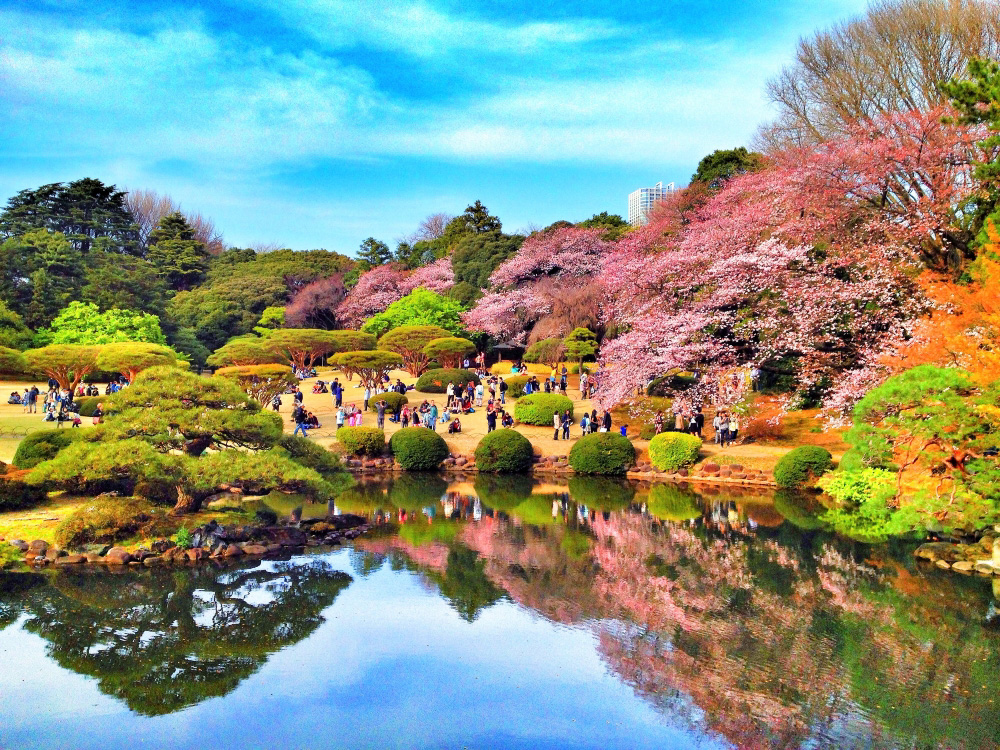 To catch this famous spring phenomenon, you'll need to head to Tokyo between late March and early April. This is typically when the cherry blossoms are at their peak bloom, which only lasts for about two weeks. Spend your days exploring the many things to do in Tokyo, as you take in the beauty of the sakura, and then take part in yozakura, the act of viewing cherry blossoms at night. You'll find many of the trees to be lit up with small lights and lanterns.
Top Places to Visit in Spring in Tokyo:
The key places to admire sakura in Tokyo are Uneno Park, home to over 1,000 cherry blossom trees, museums, shrines, and ponds, Shinjuku Gyoen, a park perfect for hanami, and the Chidorigafuchi Moat near the Imperial Palace. You can even rent a boat to row around on the moat underneath the flowering trees. While the magical sakura season is the ideal time to visit Tokyo, everyone else thinks so too. You'll find the number of tourists reaches its peak during this time, which of course comes with an increase in pricing as well. Plan accordingly and book your flights and accommodations early!
---
3- Rocky Mountains, Canada
By Devin @deventuretime
One of the best places to visit in Canada during the spring is the Canadian Rocky Mountains. It is a stunning area to visit as the weather warms up, flowers bloom, and waterfalls are at their peak power. It is a great time to hike through the mountains with great weather before the busy tourist season during the summer. Not to mention, it is a great nature escape after the cold winter!
READ ALSO: Outdoor Activities in Winter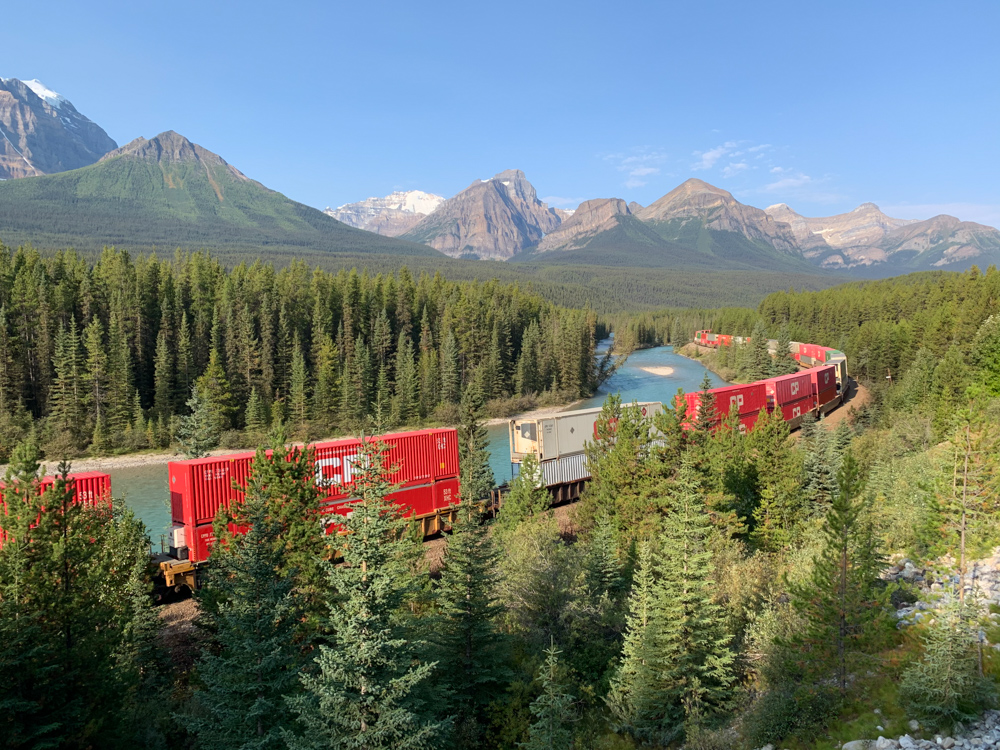 With so many incredible places to visit in the Canadian Rockies, visitors can explore mountains, waterfalls, and amazing lakes all in one trip. It is popular to visit waterfalls such as Athabasca Falls and Sunwapta Falls during the spring as the volume of water is at its highest after the snow melts and the surrounding trails open up. They make for really photogenic locations with tall mountains in the background!
It's popular to camp during the spring in the Rockies at either Banff or Jasper National Parks. Here, campers wake up right in the middle of the mountains where the scenery looks straight out of a postcard and there's quick access to amazing hiking trails. These parks are home to some of the most stunning lakes in the world like Lake Louise and Moraine Lake. Visitors frequently catch sight of different wildlife here including moose, elk, bears, and more during their visit to these parks!
---
4- Cherry Blossom & Tulip Fields, Washington DC
By McKenna Hurd @ One More Step Travels
Washington, DC, the capital of the United States, comes alive during spring when cherry blossoms are in full bloom. The National Mall, which is the land that spans from the Capitol Building to the Lincoln Memorial, is lined with hundreds of cherry blossom trees. From about late March to early May, pink and white flowers can be found everywhere you go in the city. In fact, there is even a whole festival centred around these blossoms, called the National Cherry Blossom Festival.
The National Cherry Blossom Festival is typically very busy, but the activities and sights make it worth it. In addition to thousands of cherry blossoms throughout the entire city, there are also cherry blossom sculptures, kite flying, and local petal decorations. Cherry blossom décor and souvenirs can also be found all over the city during this time.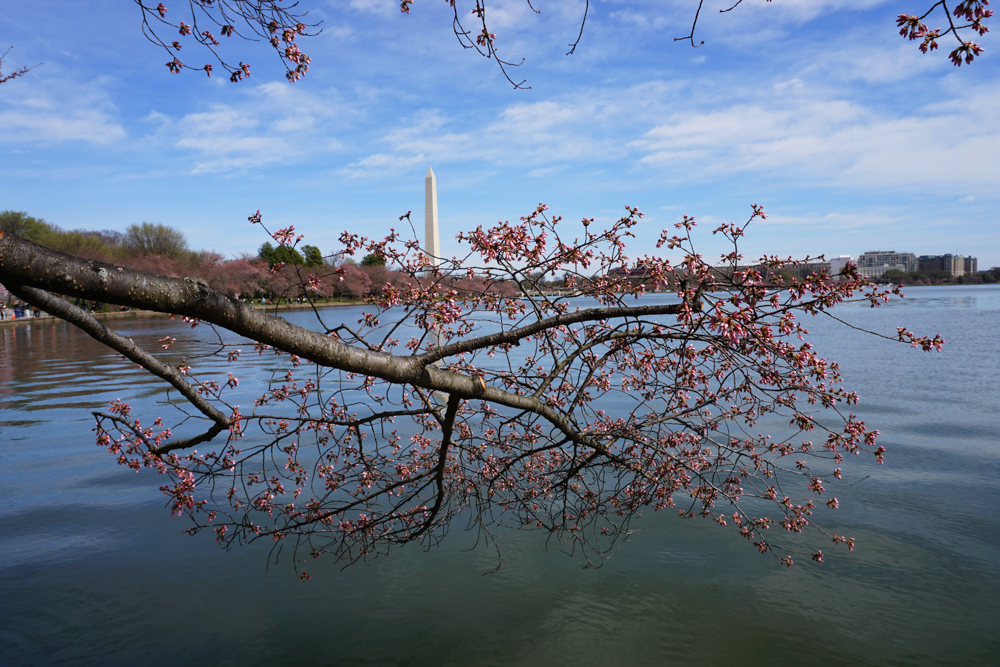 Besides the festival, there are endless activities in Washington, DC. Smithsonian Museums hold incredible exhibits with artifacts from ancient mummies to rocket ships and even a zoo. The National Archives houses original documents that are foundations of the United States government system. The Tidal Basin is a beautiful pond surrounded by cherry blossoms and monuments. These just scratch the surface of things to do in the area.
If you're planning a trip to Washington, DC, consider visiting during spring when the weather is perfect, and the scenery is a delight!
Skagit Valley Tulip Fields
By Karee @ourwovenjourney
It may be surprising to learn that Washington State grows more tulips than anywhere else on the continent, making this flower festival a major attraction. With hundreds of thousands of tulip bulbs planted each year, along with daffodil and other flowers, it's no wonder visitors come from all over the country to see them.
Almost all the flowers are grown in La Conner, Washington, a small town about an hour north of Seattle. There are two main growers, Roozengarde and Tulip Town, and both have large display gardens that visitors can pay to access. The bulbs are planted in stages so that there are always flowers blooming throughout the spring season.
READ ALSO: Winter Bucket List Activities for Travellers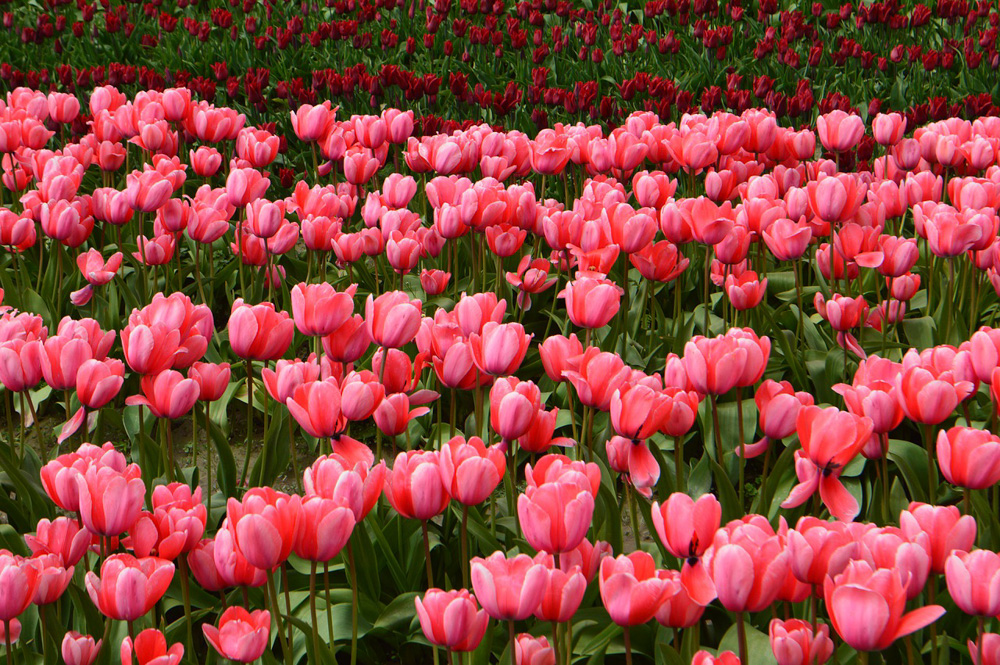 The Tulip Festival runs from April 1st – 31st and there are many coordinating events happening throughout the month. The Salmon Barbeque is very popular, as is the Street Fair held in Mt. Vernon on the 3rd weekend in April. (Check the official calendar for updates and changes.)
Visitors coming to tour the Skagit valley tulip fields should be prepared to get a little muddy since springtime is a rainy season in Washington. It's a good idea to bring an umbrella and even a change of clothes, but consider touring the fields even if the weather is less than perfect. Bright, sunny weekends in April bring the most visitors and traffic can get very congested. Consider visiting during the week, even on a cloudy day, for the least amount of traffic and crowds.
---
5- Cornwall, UK
By Eden @ Travels with Eden
One of the best spring holiday destinations in UK is Cornwall, the southernmost county in the UK. Cornwall is famous for its fantastic beaches, rugged coastline, ample attractions and family-friendly atmosphere. Visiting Cornwall in Spring, you'll experience pleasant weather and fewer crowds for a more peaceful holiday. One of the best things to do in Spring is walking. The entire coast of Cornwall is part of the south-west coast path, a huge walk taking in Cornwall, Devon and some of Somerset.
READ ALSO: Best Road Trips in the UK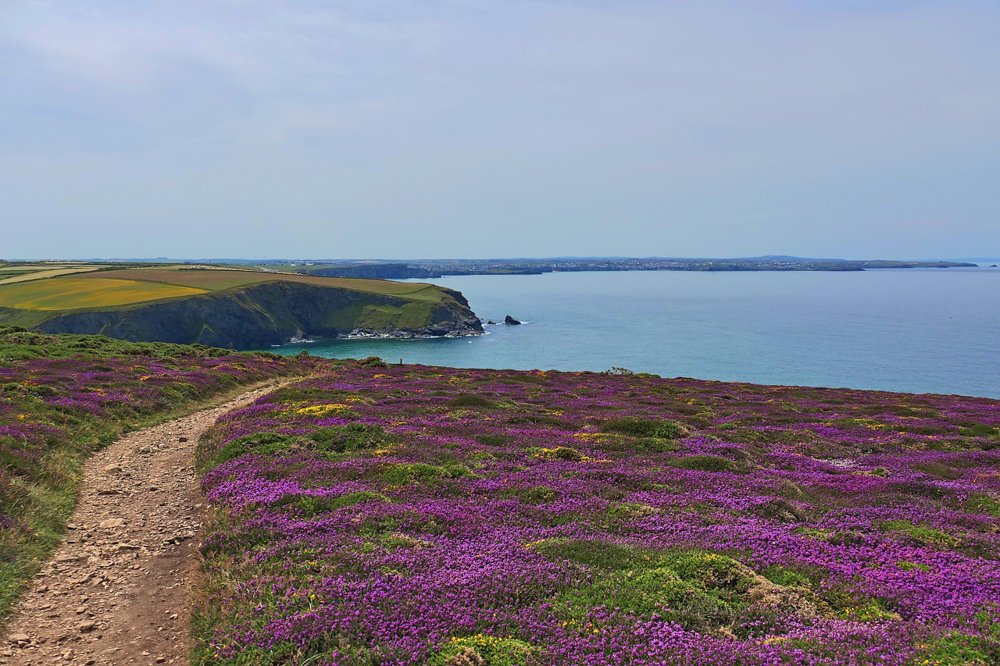 Image by Andreas Senftleben from Pixabay
Scattered around Cornwall are a huge range of towns and villages, from small remote coastal villages to large coastal towns offering one of the top scenic drives in the UK. The town of St Ives is well worth a visit. Choose between relaxing on one of the five stunning beaches, learning to surf, going on a scenic walk or exploring the cobbled streets and winding alleyways. Padstow is another popular location. Perfect your cooking schools at world-famous chef Rick Stein's cookery school, take in the picturesque harbour or have an animal experience at the national lobster hatchery. Just along the coast is Newquay, a popular tourist town where you can learn to surf, shop till you drop and relax at one of the 12 surrounding beaches. Cornwall is a fantastic place during the spring.
---
6- Moab, Utah, USA
By Daniela @foxintheforest.net
Filled with stunning red rock formations, jaw-dropping scenery, and adrenaline-pumping activities, Moab in Utah is one of the most beautiful places to visit in the United States if you're looking for desert landscapes that look as though they came straight out of Mars. This beautiful region in south-eastern Utah is wonderful to visit any time of the year, but spring brings in snowmelt which makes it a prime spot for a rafting adventure down the Colorado River. Moab should definitely part of your North American Road Trip Bucket list.
Aside from rafting, spring is one of the best times to go on one of the most beautiful hikes in Moab (highly recommended are Delicate Arch trail, Devil's Garden, and Fiery Furnace) because the weather is pleasant enough to spend a day exploring its national parks (plus, you will get to avoid the masses of people that summer brings in!).
READ ALSO: Best Road Trips in USA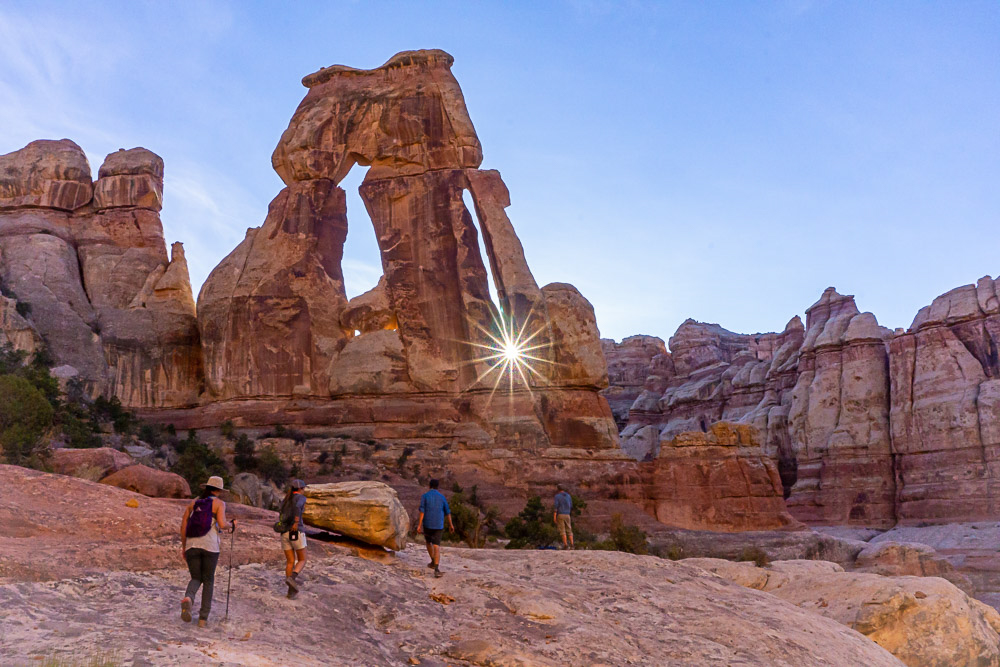 If you are keen to go on a camping adventure in the desert, spring is a prime time to do that as it offers some of the best stargazing opportunities in the world (both Arches and Canyonlands national parks are world-renowned for their clear night skies, so that should clue you into how magical it is to spend a night or two in Moab!).
---
7- Madeira Island, Portugal
By Edyta @ SayYesToMadeira
Madeira Island, a small Portuguese Island on the Atlantic is a lovely destination all year round, but one of the best seasons to visit it is spring. This is when the magnificent Madeira Flower Festival & Flower Themed Parade take place.
Last year exceptionally, due to travel and health restrictions, it was postponed to September and merged with the Madeira Wine Festival. But usually, this beautiful spring celebration starts at the end of April and lasts a couple of weeks. There are concerts, folk dance performances, flower exhibitions and all sorts of flower-related attractions. One of the Funchal avenues changes into a colourful flower market selling flower bulbs, exotic fruit and local food and drinks such as Poncha. Everything is beautifully decorated with flower arrangements, some streets are even covered with carpets made of flower petals.
The highlight of the entire festival is however, and event called Cortejo Alegórico – the Flower Parade. It usually takes place on a Sunday afternoon. Adults and children alike parade through the main streets of Funchal, presenting their carefully prepared costumes, cars and choreographies. It is full of music, flowers, colours and dancing. The vibe is great, it is a wonderful event, and in my opinion it is one of the most beautiful parades in the world. If you love flowers & colourful spring vibe, Madeira Island is definitely a place to visit.
---
8- Holambra, Sao Polo, Brazil
By Bruna @ Heart Brazil
If there is a unique place to experience spring in Brazil, that place has to be the little town of Holambra. This charming place in the countryside of São Paulo is a Dutch-inspired town with colorful houses, a windmill, and lovely tulip plantations. Oh, and Van Gogh's replicas spread all over a park!
Whether you're traveling to Brazil with your significant other or by yourself, a stroll around this colorful and friendly place is delightful. Besides, this place has the perfect combination of both countries: the cute architecture of the Netherlands and the tropical weather of Brazil. Isn't it the ideal scenery for a vacation?
READ ALSO: Day Trip to Canal Only Village Giethoorn in Netherlands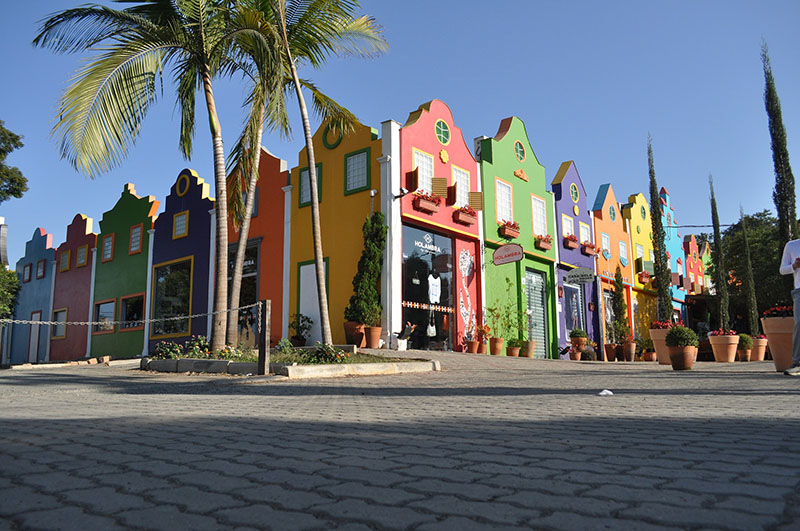 Got hungry? So after marvelling at the beautiful flowers, head over to the centre of town to savour Dutch snacks and appetizers. So next time you start making plans for a spring vacation overseas, consider traveling to Holambra and experience the Dutch and Brazilian culture together.
Fun fact: The name Holambra is the junction of two half-words: Holanda (Brazilian Portuguese for The Netherlands) and Brazil.
---
9- Dubrovnik, Croatia
By Jürgen and Martina @ Places of Juma
Dubrovnik is a really popular destination in Croatia and a fantastic place for a trip in spring. Especially at this time of the year the so-called "Pearl of the Adriatic" has a lot to offer! First of all, the mild Mediterranean climate with around 15-25 °C make a visit in spring just perfect. Flowers are blooming and also the orange trees are opening their buds. You can enjoy long beach walks and if you are lucky you can even go for a swim! In generally, there are so many amazing things to do in Dubrovnik, and especially at that time of the year this city is just perfect for sightseeing with the crowds.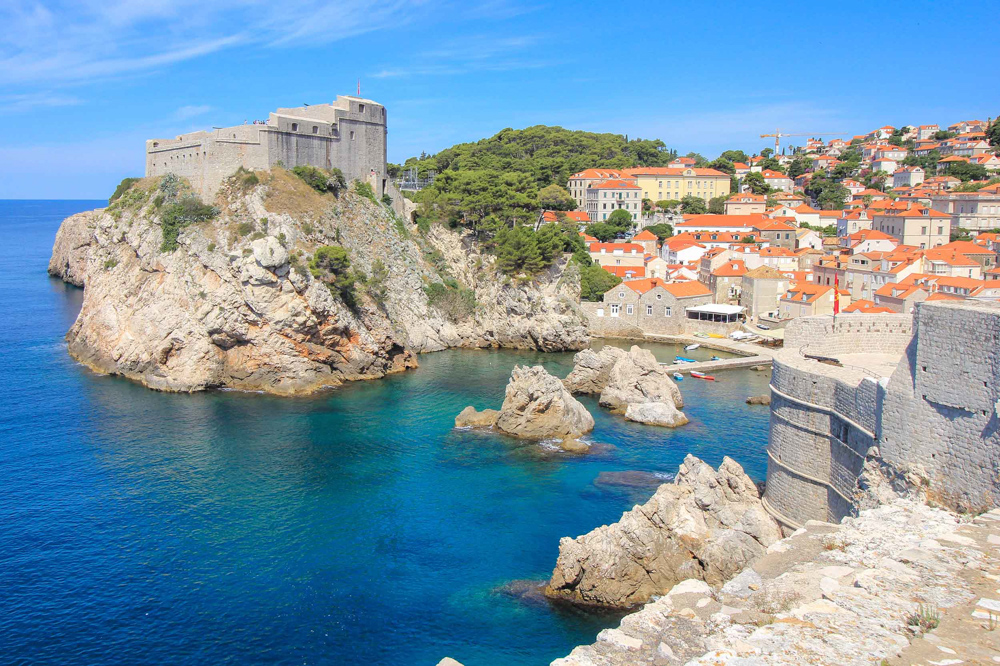 Whether city trip, action or nature, this destination meets all requirements. The beachesare beautiful, the water is wonderfully clear and glows in the most beautiful colors. If you like, you can grab a kayak and paddle down the beautiful coast. You will discover beautiful sea caves and hidden bays. Or you go on a boat trip and explore the beautiful island pearls like Lokrum, Lovran, Korcula or Mlijet. Another highlight is the ride on the Dubrovnik cable car, from where you will have the most amazing view of the city, the harbor and the Riviera.
---
10- Wildlife Migrations in Cuba
By Carley Rojas Avila @Home to Havana
One of the most wild and beautiful areas of Cuba, visiting the Ciénaga de Zapata – known as the Zapata Wetlands – is a perfect springtime retreat to explore nature. Located in the south of Cuba, this off the beaten path destination is one of the best destinations for hiking in Cuba, and home to some incredible excursions perfect for the spring weather. Here you'll find cenotes where you can swim, kayaking excursions in the mangroves, and even the rare Cuban crocodile and flamingos in their natural habitats.
While this area is home to dozens of species of birds, many endemic to Cuba and even this specific region of Cuba, visiting in the spring time brings even more to see here. Flocks of migratory birds make their homes here in the drier seasons, making January through April some of the best times to see the migratory birds as they visit Ciénaga de Zapata. Coinciding with the nicest and sunniest season in Cuba, this makes for a perfect time to visit the island.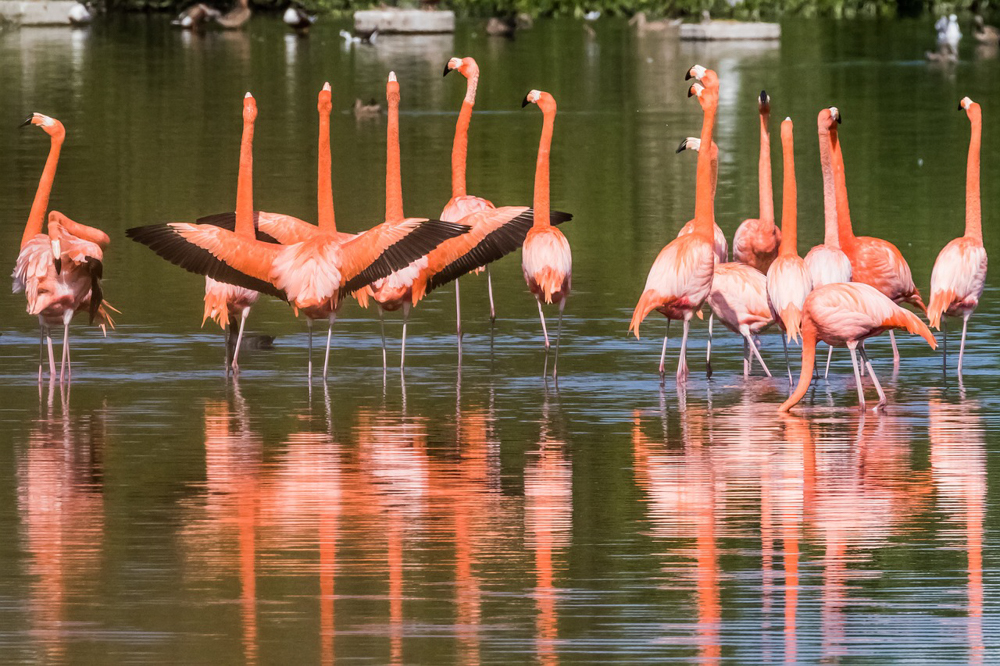 When visiting the Ciénaga de Zapata, most visitors stay in either Playa Larga, known for having some of the area's best beaches, or Playa Girón, known for having some of the area's best snorkeling and diving. Playa Girón – also known as the Bay of Pigs – plays a special part in Cuba's revolutionary history, and visitors can see the museum honoring their victory in the invasion.
---
11- Spring Festival in Budapest
By Nina @ Lemons and Luggage
One of the best places for spring holidays around the world is certainly Budapest. The Hungarian capital is one of the most beautiful cities in Europe all year round. But the weather in spring is particularly good – not too cold and not too hot – making it easier to explore the city on foot. Budapest is a city where you can do many things outdoors, from hiking in the hills just outside the city center or picnicking in the city's beautiful parks that are full of flowers, to simply strolling through the many gorgeous neighborhoods.
Visiting Budapest in spring also allows you to visit the various open-air food markets where you can grab a bite from many different food stalls. Vegans don't have to worry either: The vegan food scene in the city is so enormous that aside from the various vegan restaurants in Budapest there's even a fully vegan open-air food market.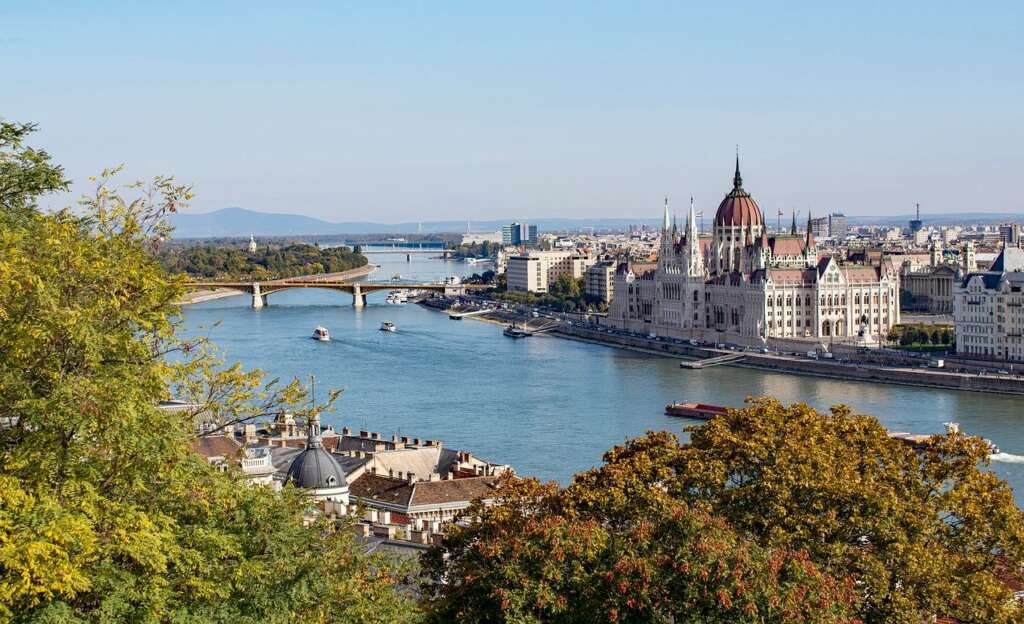 Image by Jo Stolp from Pixabay
If you plan your trip to coincide with the Budapest Spring Festival you will be treated to several days of hundreds of events such as concerts, performances, and movie screenings both indoors and outdoors. Whether you're into dance, theater, opera, ballet, or contemporary music and art, there is something for you at the Budapest Spring Festival.
---
12- Spring Cheese Festival, Gruyeres, Switzerland
By Kat @wanderingbird
On the first Sunday each May, the beautiful medieval town of Gruyères holds a festival celebrating its famous cheese. Gruyères isn't a big town, but the event has a very festive air. The main street is decorated and becomes full of stalls selling cheese and other local produce. There are also craft stalls and often some music to accompany the delicious smells of warm melted cheese which float over the entire town. In the centre (just follow your nose), you'll usually find a huge vat of fondue which you can enjoy a sample from, complete with a variety of things to dip into it.
It's free to visit the festival- just turn up and wander around. There are plenty of places to stay overnight (although you might want to book in advance) or, if you're campervanning in Switzerland, there are some great campsites near to Gruyères.
It doesn't matter whether you arrive early or late- the festival doesn't get crazy crowded and the atmosphere as it gets busier adds to the charm, but if you're a cheese connoisseur and want to chat to the cheese makers or stall holders about their produce, plus try a few samples, getting there early is a good idea.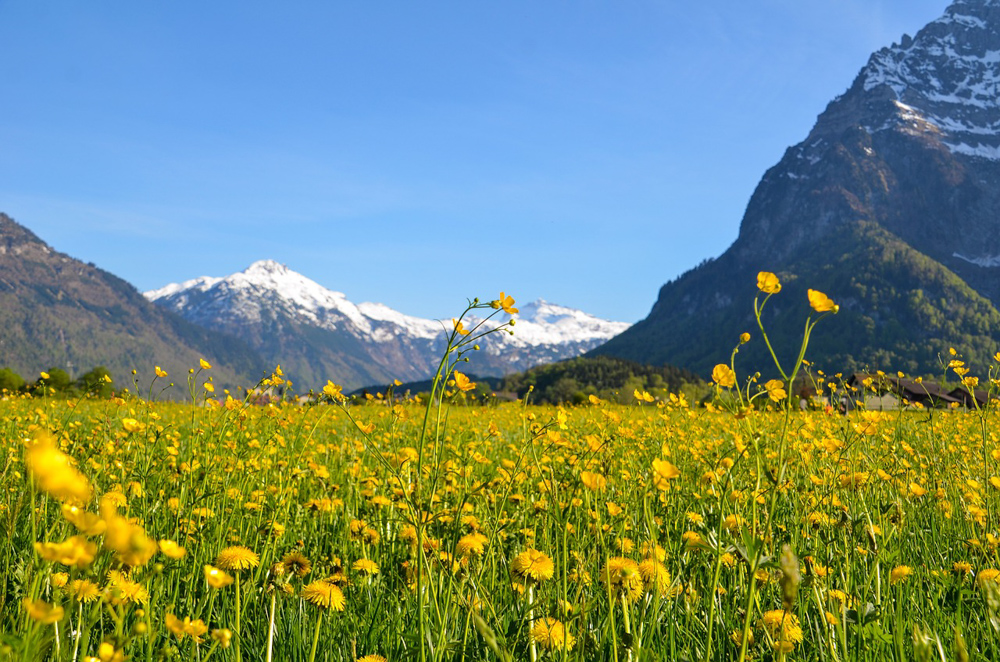 Image by Sarah Lötscher from Pixabay
---
13- Spring in Paris & French Riviera, France
Elisa @ France Bucket List
Paris is a lovely destination to visit in the spring. Paris in spring comes with many sunny days and pleasant temperatures, perfect for spending the day sightseeing or drinking a coffee with friends on a sunny terrace. From mid-March to the end of June, expect an explosion of colours in the parks and gardens. It is the perfect time for a Seine River cruise, a picnic in the park, or the first ice cream.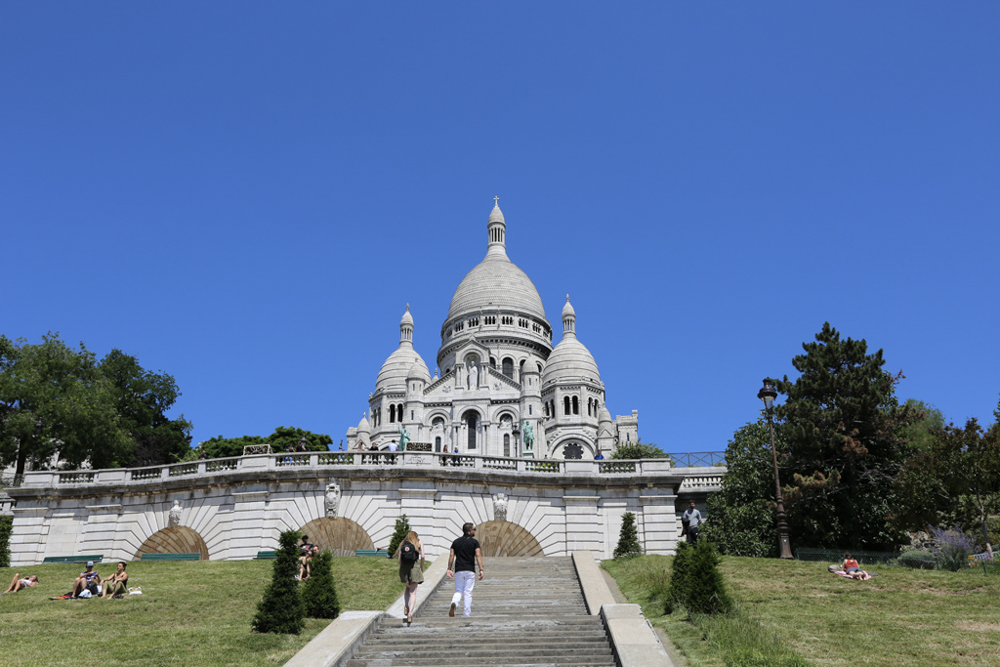 Paris in spring is also famous for its cherry blossoms. There are many spots to see cherry blossoms in Paris and the blooming season depends on the location but generally lasts from late March to mid-April. The best places to enjoy spring in Paris are the Seine River banks, the top of the Eiffel Tower, and of course the parks. Also, the picturesque neighbourhood of Montmartre is especially lovely in springtime.
Spring in Paris is also a good time for a day trip out of the city. There are many quaint villages not far from Paris, great for a day trip. However, the Royal castles are a favourite destination for a day trip from Paris, especially those with beautiful gardens like Versailles or the Loire Valley Castles.
---
Spring Road Trip in French Riviera
The French Riviera is an excellent destination for a spring holiday in France. This strip of coastline in southern France sees the sun 300 days a year, so there's no need to wait until the summer to enjoy a dip in the Mediterranean Sea or your favourite drink in a beach bar. Actually, the French Riviera is especially crowded in summertime, so spring is the best season to visit this part of France.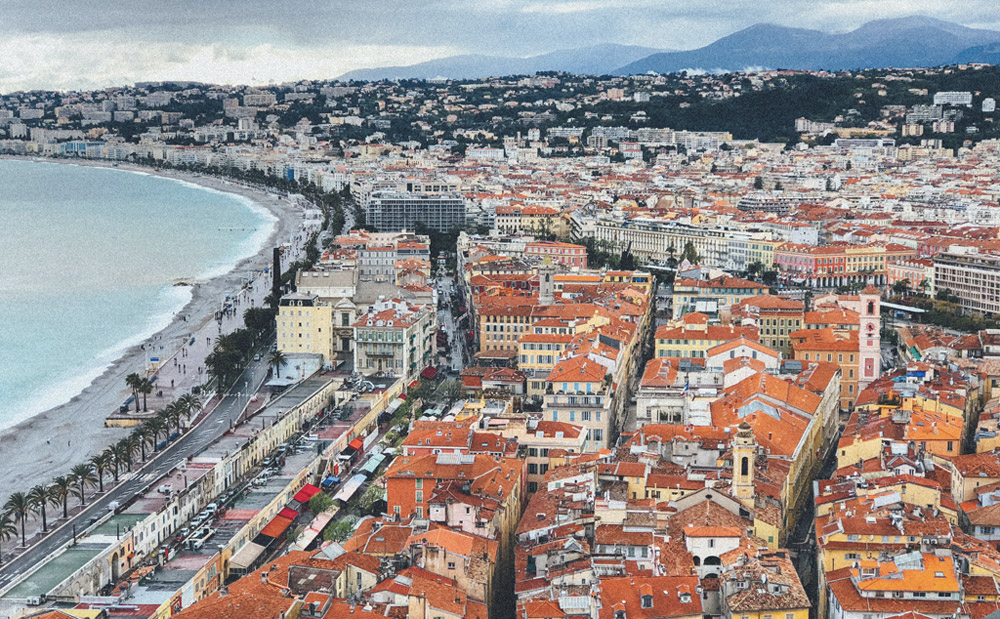 The best way to explore the French Riviera is on a self-drive holiday. A French Riviera road trip gives the freedom of traveling anywhere without depending on transport holidays plus if you like a place too much you can decide to stay longer.
International travelers can fly directly to Nice airport, which is one of the busiest airports in France. Then, cities like Nice, Cannes, or Monaco are well connected by TGV trains, which are the fastest trains in France.
The list of best destinations to visit on a French Riviera road trip includes Nice, Cannes, Monaco, Eze, Saint-Tropez, and the hilltop villages of Eze, Grasse, and Saint-Paul de Vence. Don't forget the towel, hat, and sunscreen for the day, and be sure to pack a beautiful outfit for the French Riviera's glitzy nights.
---