The USA is blessed with 63 National Parks making it one of the top countries to explore by road. We have all heard about Living the American Dream, but the biggest dream for a road lover is to go on some of the best road trips in USA hitting multiple national parks in a single trip. Almost all the regions of the country have stunning mountains and epic roads, not to mention the classic American highways to fulfill that wanderlust. In this blog, we cover some of the best road trips to take to explore the natural beauty the USA has to offer, with some recommended itineraries by folks who have driven these. Most of these goes on to the ultimate American bucket list.
1- Colorado National Parks
One of the best road trips in the USA has got to be in the great state of Colorado. With 4 national parks within Colorado, there's no shortage of sights to see in this area. In this road trip itinerary, you can cover the following national parks.
National Parks
Rocky Mountain National Park
Black Canyon of the Gunnison National Park
Mesa Verde National Park
Great Sand Dunes National Park
Best time to go: While the absolute best time to go on this Colorado road trip is summer, you'll see less crowds in the national parks during the other seasons.
Duration: To see all four unique national parks in Colorado, you'll want a minimum of 5-7 days to fully enjoy this road trip.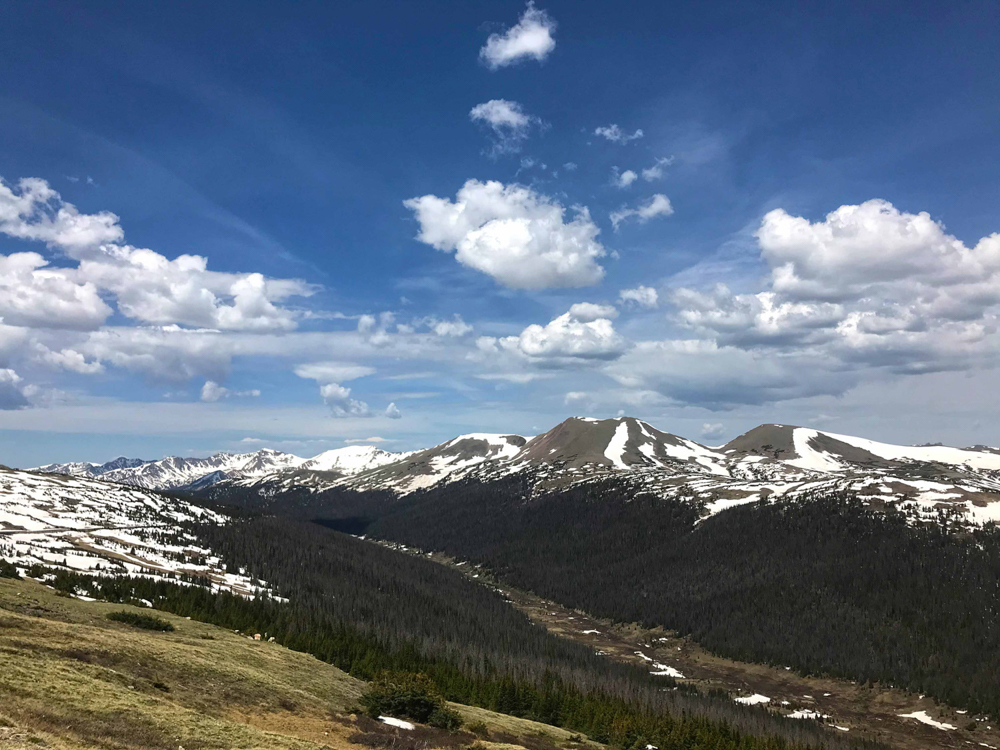 Colorado Top Stops/Itinerary
Starting in Boulder or Denver, the first national park on the list is the Rocky Mountain National Park. It is located just northwest of Boulder, and is a unique gem in the United States. Be sure to witness the alpine tundra at the Alpine Visitor Center, where the summit is over 12,000 feet! Or grab your hiking shoes and hit the trail, with over 350 miles of hiking trails available in the park.
The next park on this Colorado road trip is Black Canyon of the Gunnison. The scenic drive through the 7-mile South Rim Drive is phenomenal! Be sure to visit the Painted Wall Overlook, Devil's Lookout and Pulpit Rock Overlook. As an international dark sky park, this is a perfect spot for stargazing, too!
In the far southwest corner of the state of Colorado is Mesa Verde National Park. It's a UNESCO World Heritage Site and truly a sight to see. The must-see spot in this park is the 'green table' where there are 600 cliff dwellings and over 4,000 archaeological sites. See how the Ancestral Puebloans lived as you marvel at this ancient community.
The last national park stop on this road trip is the Great Sand Dunes National Park. It's a great demonstration of how diverse the landscapes truly are in the state of Colorado. If you're up for an adventure, go off-roading up the scenic Medano Pass Primitive Road. Or go sand sledding on some of the largest sand dunes in North America!
With such a variety of sights in the great state of Colorado, this road trip has something for everyone.
2- Pacific Coast Highway- PCH California
Hands down, one of the best road trips in the USA lies in the beautiful state of California. Specifically, along the coast. The California's Pacific Coast Highway, lovingly called PCH for short or Highway 1, hugs the entire state's coast line, winding around curves that overlook the Pacific Ocean. You will visit one of the famous national parks during this trip.
National Park:
Redwood National Park
Duration: At the very minimum, plan for your trip to take three to four days to allow you to stop at a few sites.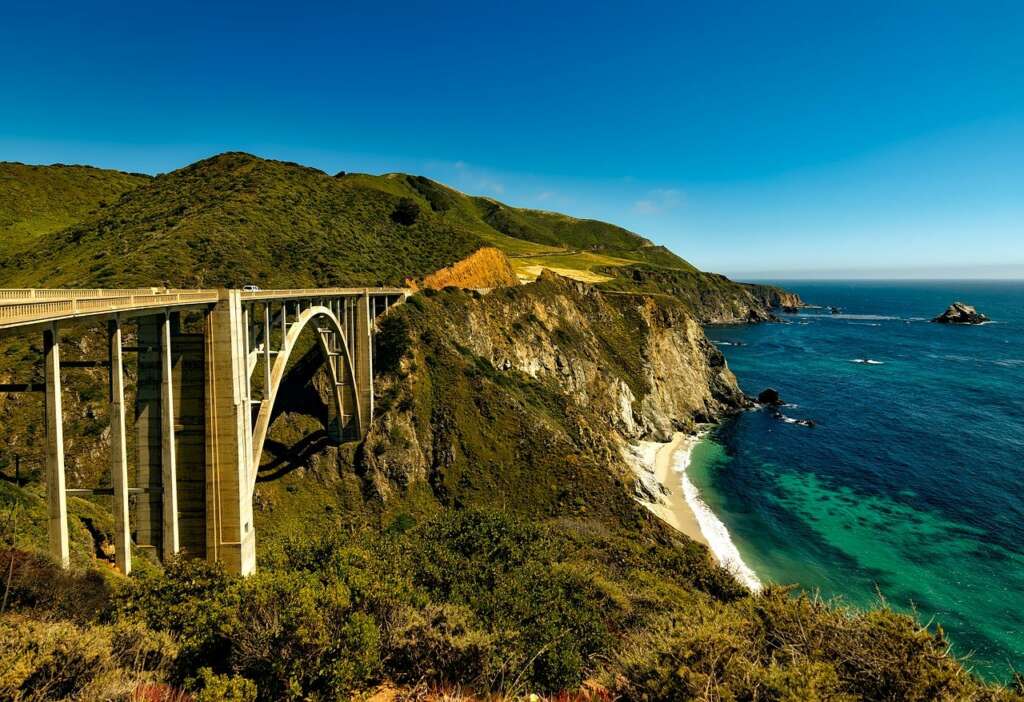 Image by David Mark from Pixabay
PCH Top Stops/Itinerary
The road trip technically starts in Southern California, Orange County to be specific. As you make your way up the coast, you'll pass through the cities of Malibu, Santa Barbara, Carmel-by-the-Sea, and even San Francisco. The road trip will give you a chance to experience the most scenic landscapes in California, as well as cultural hot spots and cities throughout the state. You will also get to pass by famous sites such as the Madonna Inn, Hearst Castle, the Santa Cruz boardwalk, the Golden Gate Bridge, and even a beach whose pebbles look like colored glass. The PCH goes through one National Park, Redwood National Park, and you will discover the tallest trees in the Americas as you drive under their canopies – for free!
Best Time to Go: The best season to do a road trip along the Pacific Coast highway is between late spring and late summer/early fall. At the tail end of the hot season, California will often have wildfires raging the mountainsides, making the view muggy and ashy at best, or completely close the roads due to safety hazards at worst. Likewise, winter and early spring are California's rainy season, turning the coastal cliffs into scary slick roads at best…or completely closed at worst. It's best to avoid both fire and mudslide seasons all together to prevent getting stranded.
Submitted by Kay from The Awkward Traveller
3- Arizona & Nevada
Arizona is home to some of the top national parks in USA, with incredible landscapes formed of red rocks being one of the major highlights. Nevada, the neighboring silver state is most famous for Las Vegas, but also has many scenic routes filled with range of mountains and attractions making it an amazing destination for road trips. Traveling from Arizona to California via Nevada can be a long road trip to plan for central and west America which you can even add Utah as a stop. Within Arizona, a loop road trip can be done covering some of the major highlights and national parks below.
READ: USA South West Road Trip from Arizona to California via Nevada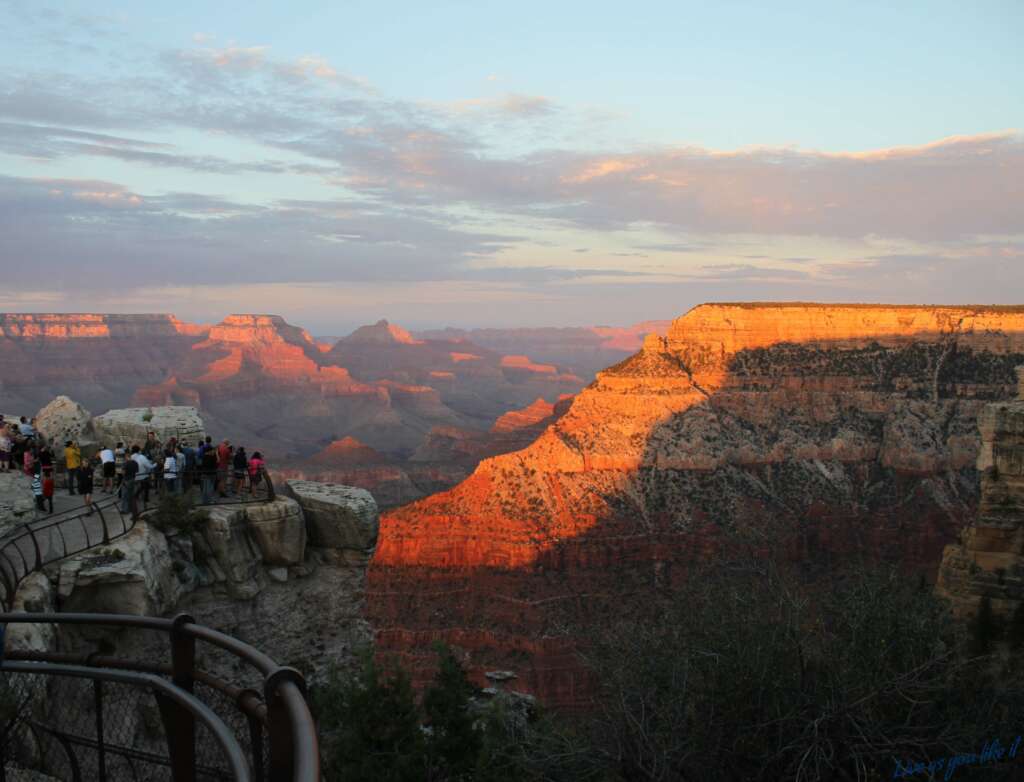 National/State Parks:
Grand Canyon National Park
Sedona Red Rock State Park
Petrified Forest National Park
Duration: This itinerary for Arizona, Nevada will take 10-14 days fully explore this area, you need at least 2 days in each of the Grand Canyon and Sedona national parks.
Best Time to Go: This road trip can be done all year around, but the best time to visit Arizona will be in spring/autumn. Summer is too hot and winter can be hard to drive.
Arizona-Nevada Top Stops/Itinerary
This road trip can begin in Phoenix or Las Vegas depending on your choice. The itinerary is laid out for starting from Phoenix. The first visit is Saguoro National Park in Tucson to see the Sonoran desert cacti beauty Arizona has to offer. You can stay the night in Saguoro or Holbrook depending on when you prefer driving etc. Cover Petrified Forest National Park and monument valley over the next 1 or 2 days. Don't miss the famous Forrest Gump point for a picture in monument valley. From there, head onto Antelope Canyon and the Horse shoe bend the next day. You could stay somewhere near Page that day and head to Sedona the next day. It is best to see the red rocks in Sedona during sunset or sunrise. Spend 1 or 2 days in Sedona and head onto Grand Canyon National Park. Spend another 1 or 2 days exploring the Grand Canyon and drive towards Las Vegas via Hoover Dam. This drive has some epic highways not to miss. At this point you could either fly home from Las Vegas, or end your trip returning back to Phoenix from the Grand Canyon not covering Nevada at all.
4- New England – South & North
New England on the East Coast of the USA is referred to as the Europe of USA. Many places are named after European cities like Cambridge in Boston, Montpellier in France, Manchester in Vermont etc. With islands and charming B&B's and Cottages, this region is one of the most popular touristic destinations and has some charming scenic routes to take for an epic road trip. You need at least 2 weeks to fully see this region, but you can always choose to cover only the South or the North of New England to cut down time as needed.
READ: An Epic Fall Foliage Road Trip Itinerary for Vermont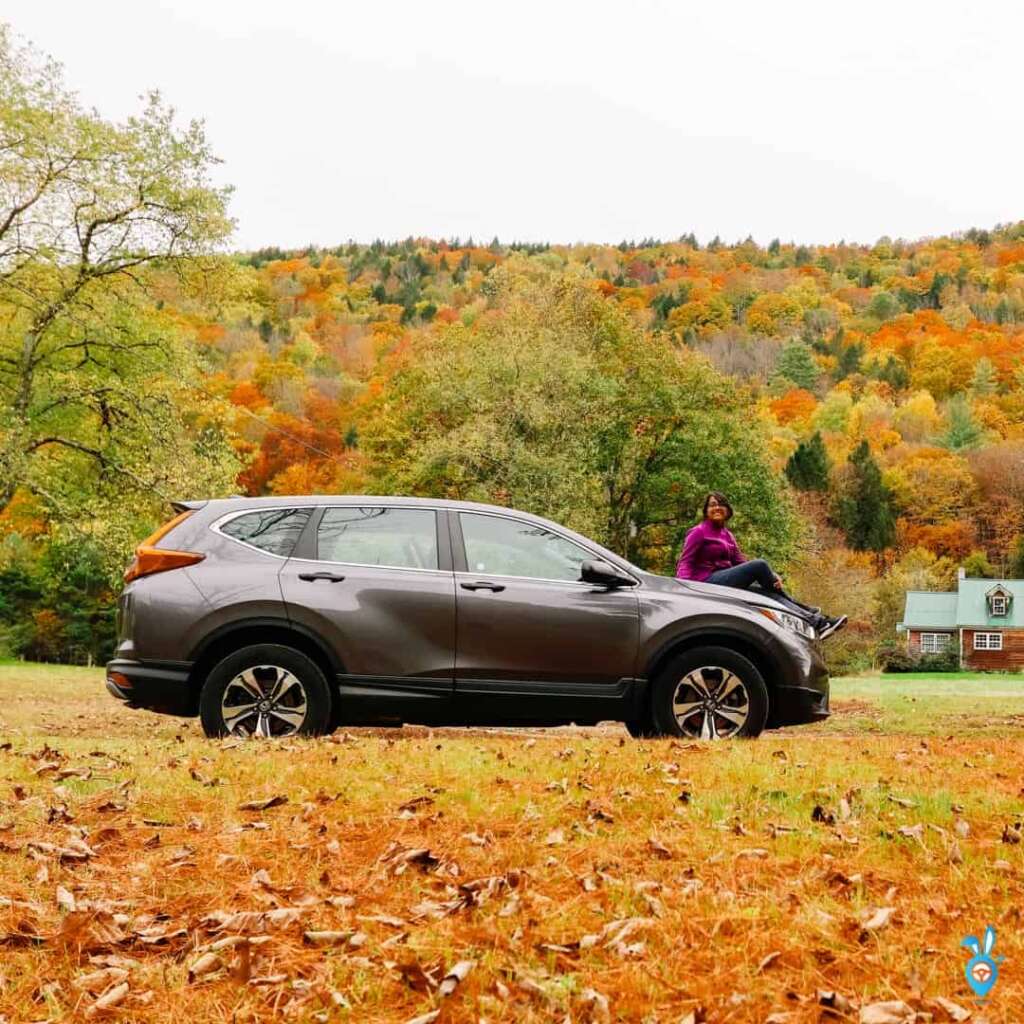 National Parks/Forests:
Green Mountain National Forest
White Mountain National Forest
Acadia National Park
Best time to go: The best time for a New England road trip is Fall, with some of the world's best autumnal views. Winter is famous for a visit as well with multiple winter outdoor sports destinations.
Duration: You need at least 3-5 days for Vermont to explore the scenic routes including the Scenic 600 route. New England also needs at least 3-5 days to fully explore, or a weekend for going to the Acadia.
Vermont Top Stops/Itinerary
This road trip can begin from Boston or even New York if you don't mind the longer drive. The itinerary here is listed based on starting from Boston. Head to Wilmington to start the scenic route 100 in Vermont northwards up to Stowe. A fall foliage road trip in Vermont is best done with just this route to take in the beauty. Some of the top stops in this route include Woodstock, Mount Killington and Montpelier where you can find plenty of places to stay. This covers a good part of Green National Fort. Explore Montpelier, the capital city of Vermont for at least a day and visit Burlington if you have time from there. This can be a 3-5 day trip on its own. For further exploration head towards the North of England via White National Forest to Maine. Maine has many scenic towns to visit. The next major destination is Acadia National Park which can be explored in 2 days. Then drive towards Boston via Portland and Portsmouth, two major towns worth spending one day each. Other places to visit in this region include Martha's vineyard,
5- Utah National Parks
Utah is home to five stunning national parks and you can see all of them in one epic road trip!
National Parks
Zion National Park
Bryce Canyon National Park
Capitol Reef National Park
Arches National Park
Canyonland National Park
Known as the Mighty 5, the national parks Zion, Bryce Canyon, Capitol Reef, Arches, and Canyonlands, are full of red rock canyons, and vistas reminiscent of the old west.
Duration: To fully explore all the five national parks, you would need 10 days minimum.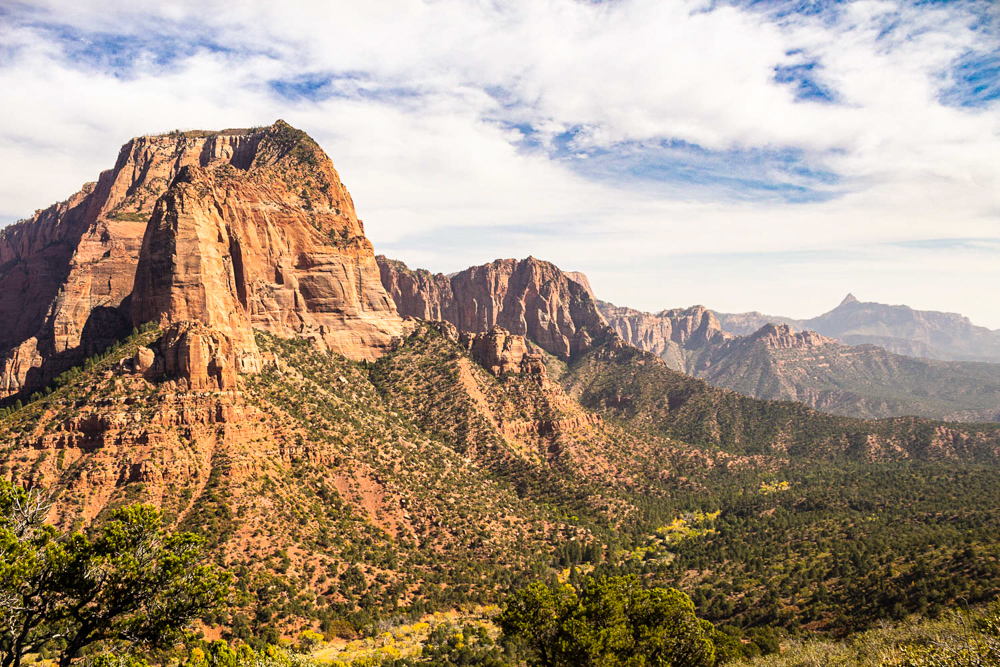 Utah Top Stops/Itinerary
To start your road trip, you'll want to fly into Las Vegas or Salt Lake City. From there, hit the road in a car, but make sure you set aside about ten days to make the best of this Mighty 5 road trip.
In Zion you'll need to lace up your hiking boots and hit the trails. The Narrows is a bucket list worthy hike that'll have you hiking in the river 20 to 30 feet wide, while canyon walls tower up to a thousand feet above you.
After Zion, Bryce Canyon does not disappoint. The amphitheater is what the park is best known for, and the views at sunrise and sunset are incredible. Bryce also sits at a higher elevation, so expect cooler weather.
Capitol Reef is perhaps the most underrated of all the parks, and has the least crowds. Check out the orchards, have a pie, and hit the trails here as well.
Finally, you'll end the trip in Moab, home to Arches and Canyonlands. The hike to Delicate Arch at Arches is a must do! In Canyonlands, the views go on for miles.
Try this road trip in the spring or fall months for best weather, and smaller crowds!
Submitted by Ale Leon from Sea Salt & Fog
6- Utah: Moab (Arches to Canyonlands via Gemini Bridges)
Moab is home to some of the most alluring desert magic the USA has to offer, and this road trip is all about exploring the Mars-like views this slice of Utah has to offer.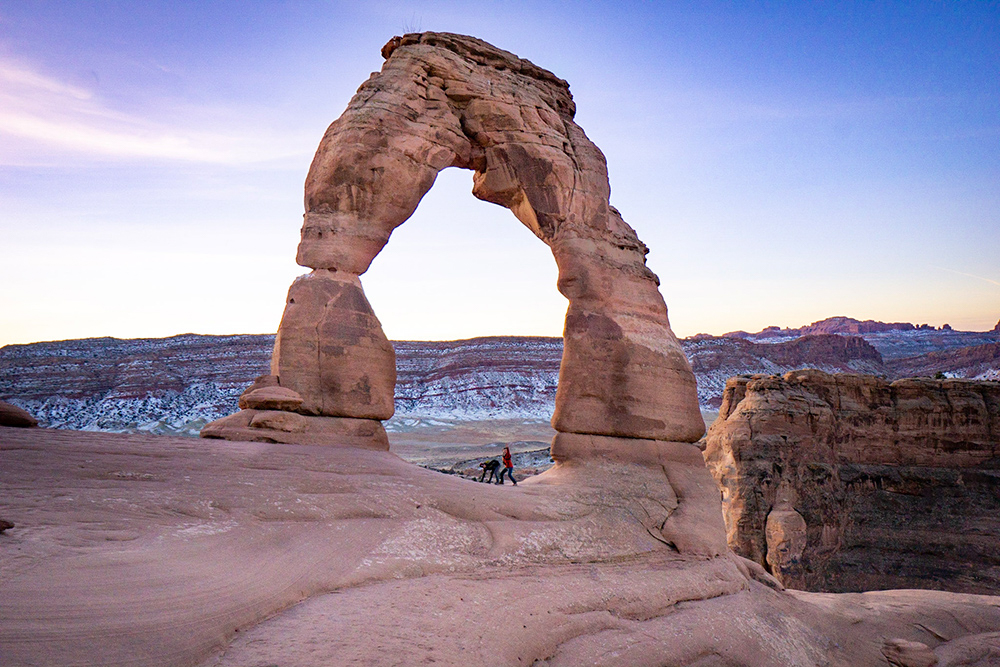 Moab Top Stops/Itinerary
To start the road trip off, head to Arches National Park and spend the day exploring the park to hit up the most beautiful arches it has to offer (Delicate Arch and Landscape Arch are a must). The Arches Scenic Drive is a 36-mile drive where you'll get to see some of the biggest highlights of this national park if you'd rather not break a sweat during a hike. Drive back to Moab or spend the night camping in Arches (it's renowned for being one of the best places for stargazing, so camping is a real treat here!).

Next, head to Canyonlands National Park via the Gemini Bridges – this is one of the most scenic drives in Moab and offers some insanely good views of Arches and the La Sal Mountains in the distance (note that you'll need a high clearance vehicle for this road!).

Once in Canyonlands, you can visit the Island in the Sky District to see even more arches and strange rock formations on easy hikes or opt to drive the Island in the Sky Scenic Drive which provides views of the sheer cliff drop-offs into the canyons below.

If you want to make your road trip a little longer, you can also visit the southern section of The Needles, where you'll find hikes for more intrepid travelers, try your hand at off-roading, or go all in and go on a backpacking adventure.
Submitted by Gabby Abbott from Journey to the Destination
7- Blue Ridge Parkway
The Blue Ridge Parkway is a beautiful, scenic drive spanning 469 miles from Cherokee, North Carolina to Charlottesville, Virginia. This parkway through the Appalachian mountains has beautiful views, amazing hiking trails, and plenty of waterfalls. The Blue Ridge Parkway has even been named "America's Favorite Drive" and it definitely deserves that title!
Duration: While the Blue Ridge Parkway can technically be completed in a day, I would recommend spending 3-7 days experiencing the parkway! This will give you enough time to go hiking, see the waterfalls, and spend some time in each town.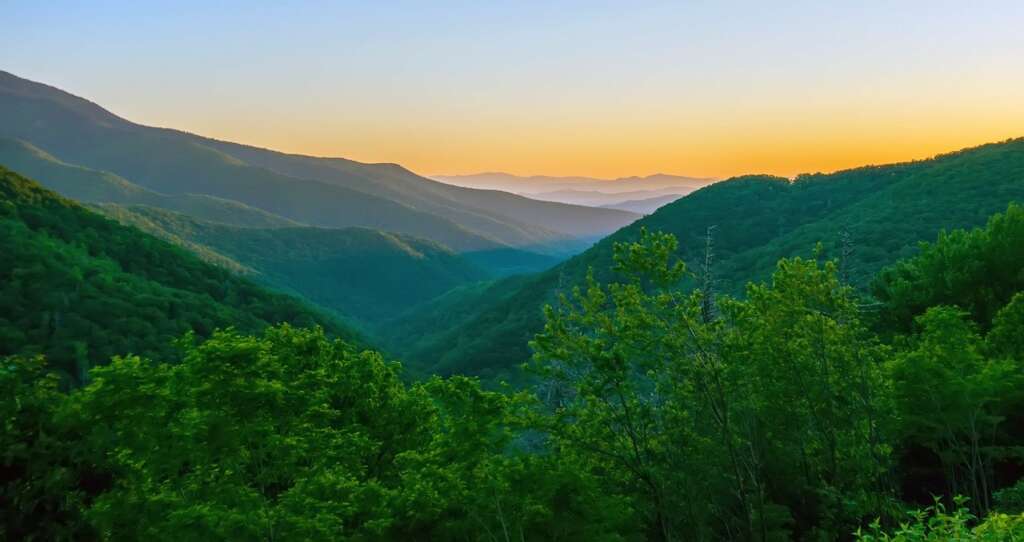 Image by PublicDomainPictures from Pixabay
Blue Ridge Parkway Top Stops/Itinerary
With so many great stops along the Blue Ridge Parkway, it can be difficult to decide what to do. I recommend spending some time in Cherokee, NC to learn about Cherokee history and culture, Asheville, NC to enjoy some craft beer, Mount Mitchell, NC to reach the highest point east of the Mississippi River, and Roanoke, VA to learn more about America's past.
While the Blue Ridge Parkway goes through some amazing towns, this roadtrip is an outdoor lover's dream! Spending some time hiking and exploring waterfalls is a must.
Here are some of the best waterfalls to check out during your trip:
Linville Falls
Crabtree Falls
Looking Glass Falls
Graveyard Fields Falls
Apple Orchard Falls
Here are some of the best hikes to do during your trip:
Graveyard Fields
Devil's Courthouse
Waterrock Knob
Humpback Rocks Loop
Flat Top Mountain
Submitted by Gabby Abbott from Journey to the Destination
8- Western National Parks
One of the USA's best road trips is the stunning drive to see three of the best national parks in the west.
National Parks
Glacier National Park
Yellowstone National Park
Grand Teton National Park
Duration: 5-7 days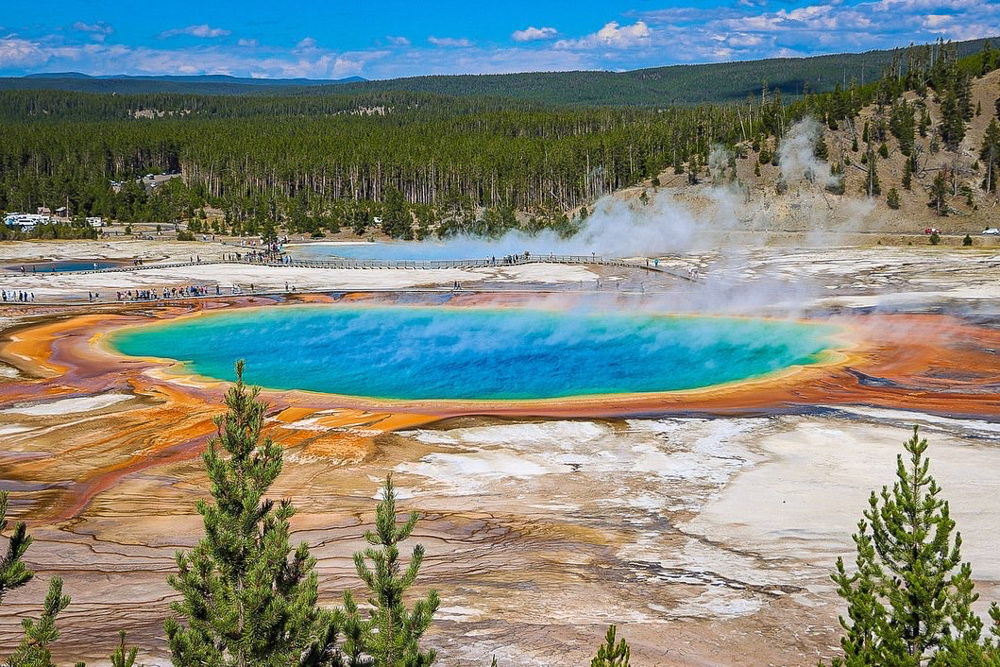 Western National Parks Top Stops/Itinerary
Starting in Montana at Glacier National Park, you'll want to spend at least 2 days exploring Lake McDonald, Avalanche Lake, and the iconic Going To The Sun Road. If you have the time, take a day to visit the gateway town of Whitefish, Montana.
Afterward, you'll head south to America's 1st National Park, Yellowstone. Yellowstone is massive and spans three different states. You'll want at least 2-3 days to do justice to this epic national park. Yellowstone is unique for its location on top of a supervolcano. It's a hotbed of interesting geothermal activity, so the main activities are viewing mesmerizing hot springs and exploding geysers. Make sure to see Old Faithful Geyser go off, then hike to Fairy Falls with a stop at the Grand Prismatic Overlook, and the trek along the Grand Canyon of Yellowstone. If you have extra time, take a scenic drive through the Lamar or Hayden Valley to see if you can spot bison, bears, wolves, or elk.
Next, you'll take the quick one-hour drive to see your last National Park, Grand Teton. While they're close in proximity, Teton is nothing like Yellowstone. Teton is an excellent hiking destination with gorgeous alpine lakes to dip into on a hot summer's day. It's a small park, so one day is enough to take a hike around Jenny Lake and watch the sunset over the Teton Mountain Range from Colter Bay. If you have more time, you'll want to include some time in the hip mountain town of Jackson, Wyoming.
Best Time To Go: The best time to make this National Parks road trip is from late spring to early fall. Summer is the ideal time, but you might have to deal with crowds and expensive lodging. If crowds aren't your thing, the best time is right after Labor Day weekend when the weather is still warm enough to enjoy water activities, and the crowds will have thinned out.
Submitted by Christina from Live A Wilder Life
9- Oregon Coast
One of the best road trips around the Pacific Northwest is exploring the Oregon Coast. The area is filled with beaches, rainforests, shipwrecks, cute coastal towns, waterfalls, sand dunes, and wildlife. There is so much to do, and the best part is that you can visit here all year round.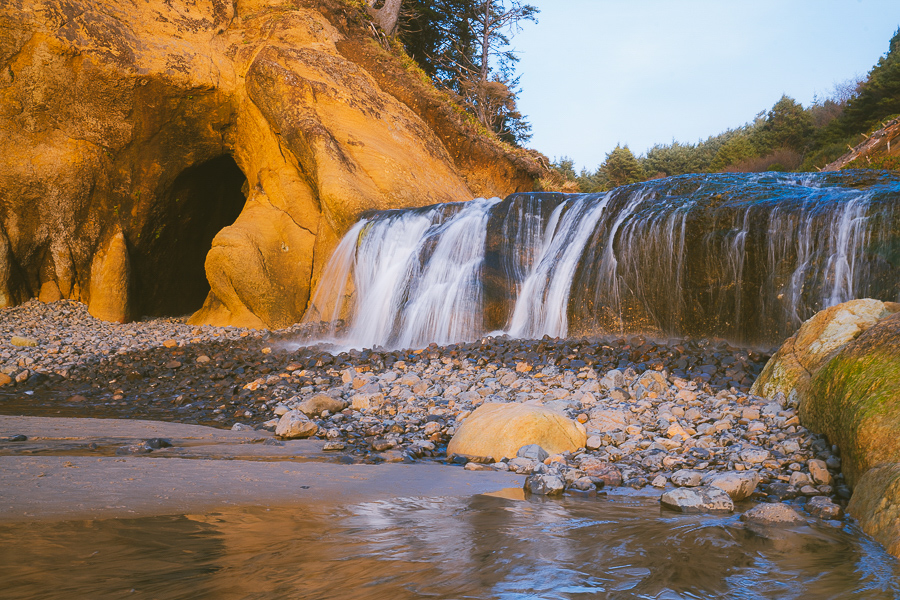 Oregon Coast Top Stops/Itinerary
If you are starting from Northern Oregon, start at Fort Stevens State Park. This black sand beach has a neat shipwreck called Peter Iredale Shipwreck and is a great place to photograph. Next, check out Cannon Beach and Ecola State Park. The sea stacks in this area are out of this world. There are also many beaches and hikes to enjoy and people also love to bring their pets. Next, check out the underrated hug point. Hug point is absolutely stunning and has many sea creatures, caves, and a waterfall. Yes, a waterfall on a beach!
Afterward, make sure to check out Cape Kiwanda for sunset. This sea stack is breathtaking and is a great spot to have a picnic with the whole family. The last area that is highly recommended is the Samuel H. Boardman State Scenic Corridor area. The dreamy vibes of the natural bridge is one of the most photographed places in Oregon.
Best Time to go: No matter when you go, the Oregon Coast is a magical and whimsical experience for any outdoor lover.
Submitted by Michelle from The Wandering Queeen
10- Big Bend National Park, Texas
A road trip from Austin to Big Bend National park is an epic road trip experience like no other. From mountains to valleys, to desserts – you will experience nature at its finest and get to take in some of the best art and culture that Texas has to offer.
National Park:
Big Bend National Park
Duration: This trip can be done in 3-5 days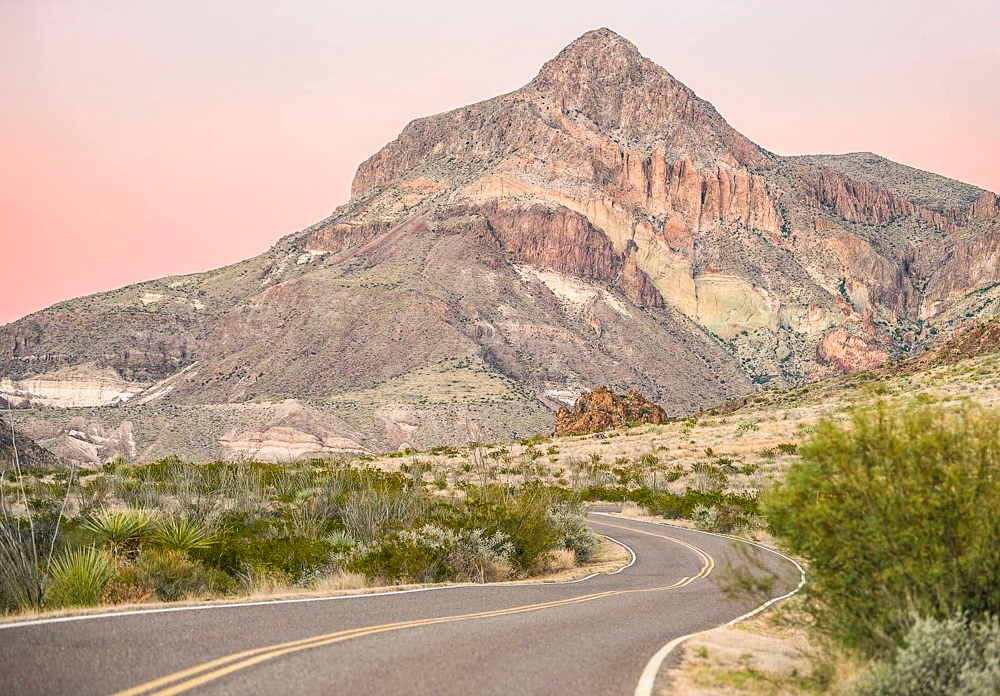 Big Bend Top Stops/Itinerary
Start your adventure in Austin. Ideally, you'd want to spend 2 days here. Start off with a visit to the Texas State Capitol, followed by lunch at Hop Doddy's or at Guerro's Taco Bar on South Congress. Enjoy the afternoon checking out the cute stores on South Congress. Finish off with a walk down South Congress bridge to see the bats in the summer or kayak down the beautiful Ladybird lake. For dinner head over to Rainey Street and stop at one or many bars that line the street while enjoying a local band. On Day 2, you can hike or bike downtown lake and then head over to Barton Springs Road to enjoy the awesome food trucks. Take a dip in Barton Springs pool or relax by Zilker Park post-lunch. End the day by taking the music scene on 6th street.
The next stop is Marfa which is 6.5 hours away. Marfa is popular for its many unique art galleries including Prada Marfa and the mysterious Marfa Lights. Spend at least a day exploring this unique and artsy city. Stay at one the epic tipis at El Cosmico.
End your trip at the spectacular Big Bend National Park. Spend 3-4 days exploring Big Bend. Do some hikes, do some stargazing, camp at one of the campgrounds or try glamping. If you have more time, you can explore some other places around Big Bend. Most of Big Bend gets very hot in the summer and lacks shade on trails. The best time to go would be between November and April when the days are cooler. You're guaranteed a great time!.
Submitted by Preema from Wine Travel Kids
Pin this Post for Your American Road Trip Bucket List!