Scotland is a dream destination for many, with breathtaking scenery, historic castles, and wildlife to discover throughout your journey. During my two-week road trip in Scotland exploring the NC500 route and nearby islands, I noted down a few scenic Scottish highland towns and villages that I would definitely love to come back to for a stay-cation. Here are the top 10 scenic Scottish highland towns and villages to visit and explore in Scotland, that are close to some epic scenery and diverse experiences.
---
Planning a trip to Scotland?
Related Reading: Scotland Road trip itinerary I followed for a two-week road trip that covered all the scenic towns below.
Scenic Scottish Highland Towns to Visit and Explore in Scotland
1- Portree, Isle of Skye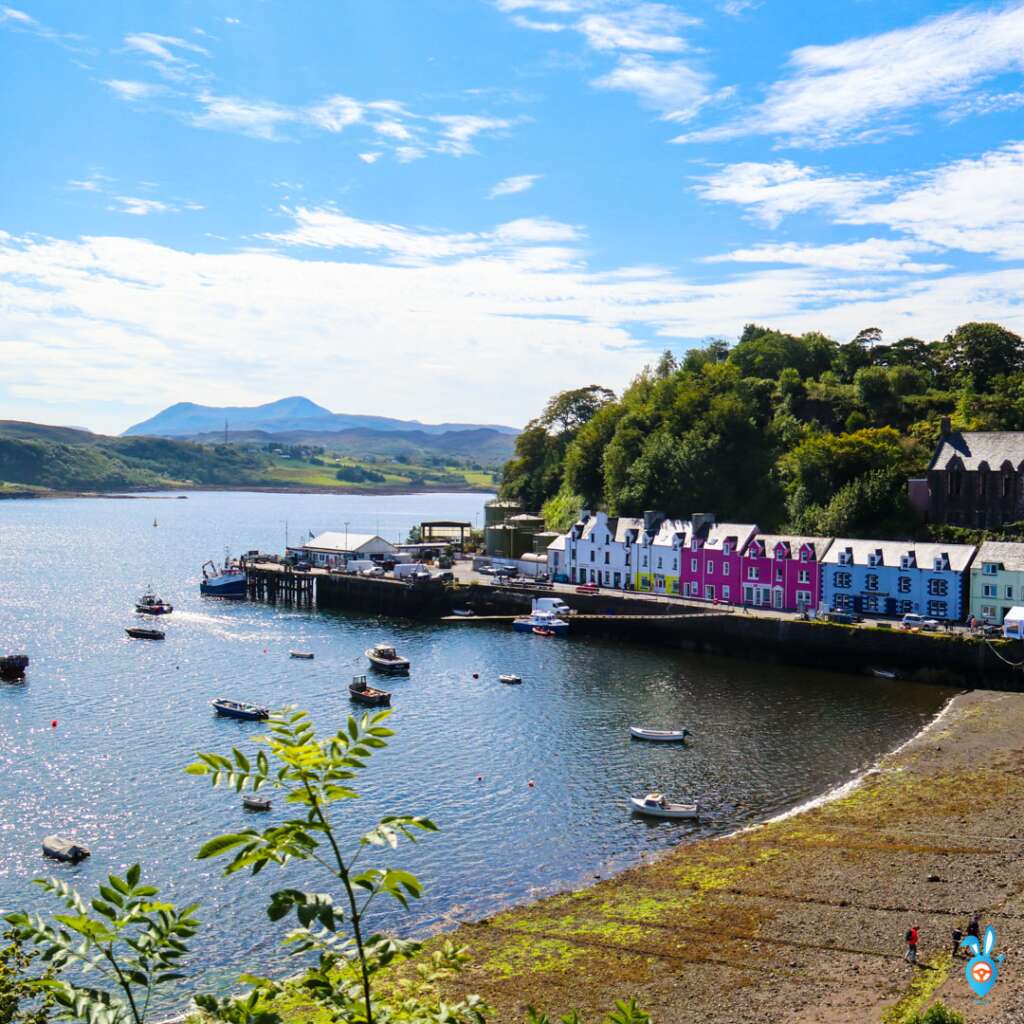 Portree, the capital of Isle of Skye is a pretty romantic little town filled with cute houses and shops. The charming theme of this town catches your attention as soon as you enter. The colorful harbor is filled with boats including some old boats giving it an old setting look at the same time. This amazing Scottish town has some really cute shops making the shopping opportunity here very unique and it is a hub for other entertainment like music, theatre, movies, etc.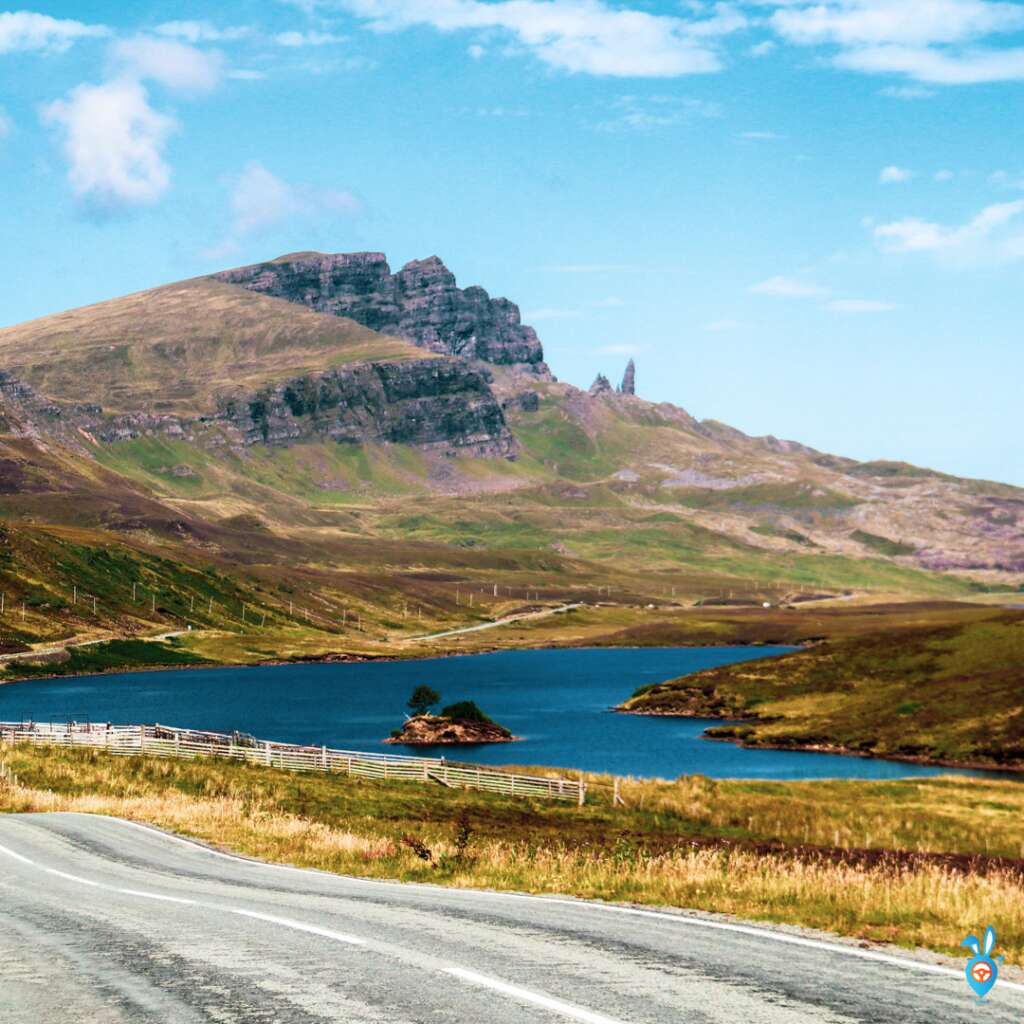 Staying at Portree offers many outdoor options to discover nearby. Skye is a heaven for mountaineers as with a wide range of mountains and trails to explore- Treshnish to the North which has the Old Man of Storr and the Cuillins in the Center and the South.
---
2- Tobermory, Isle of Mull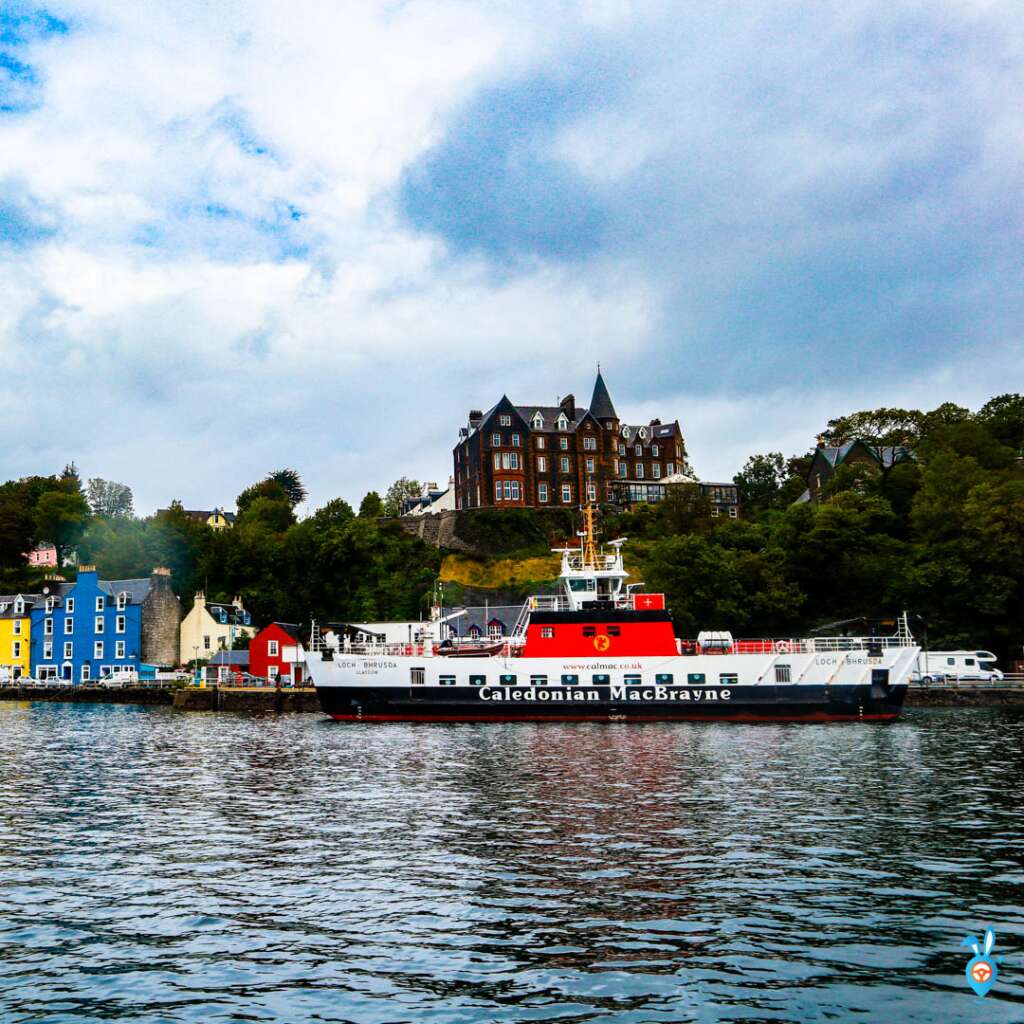 Tobermory, one of the busiest towns on the Isle of Mull, is another picturesque Scottish village that has the Arctic ambiance as you see similar colored houses as you see in the bays of Sweden and Norway. Tobermory harbor is bigger and has so many types of colored houses that look like a lego themed island.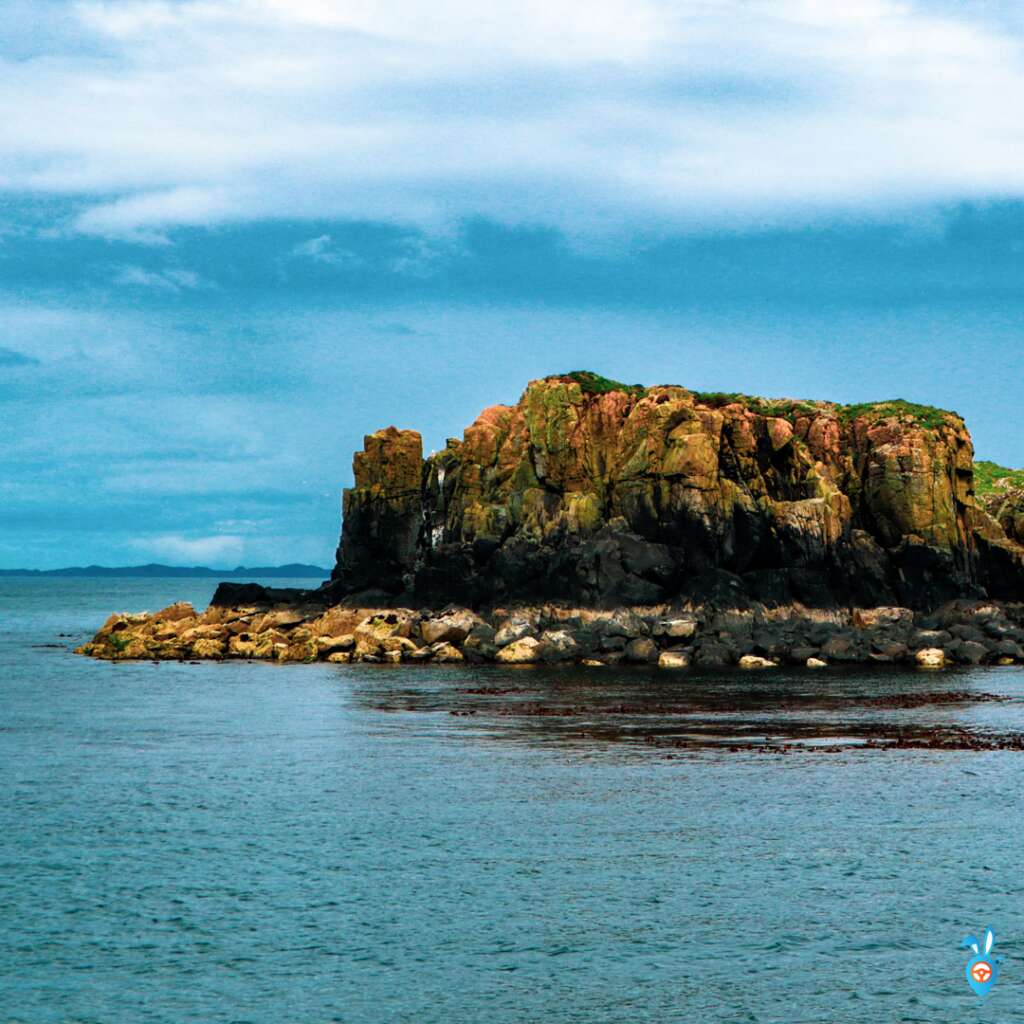 From Tobermory, you can catch boats and ferries to a series of islands in the sea formed by volcano lava and hunt for some sea wildlife. Whales, dolphins, sharks, seals, puffins; the list goes on depending on the time you visit. We saw some seals and birds during our journey but were not lucky to see whales or dolphins, which we saw earlier during the trip in Inverness. If you love animals like me, you can read this blog on wildlife spotted in Scotland and where to see them.
---
3- Oban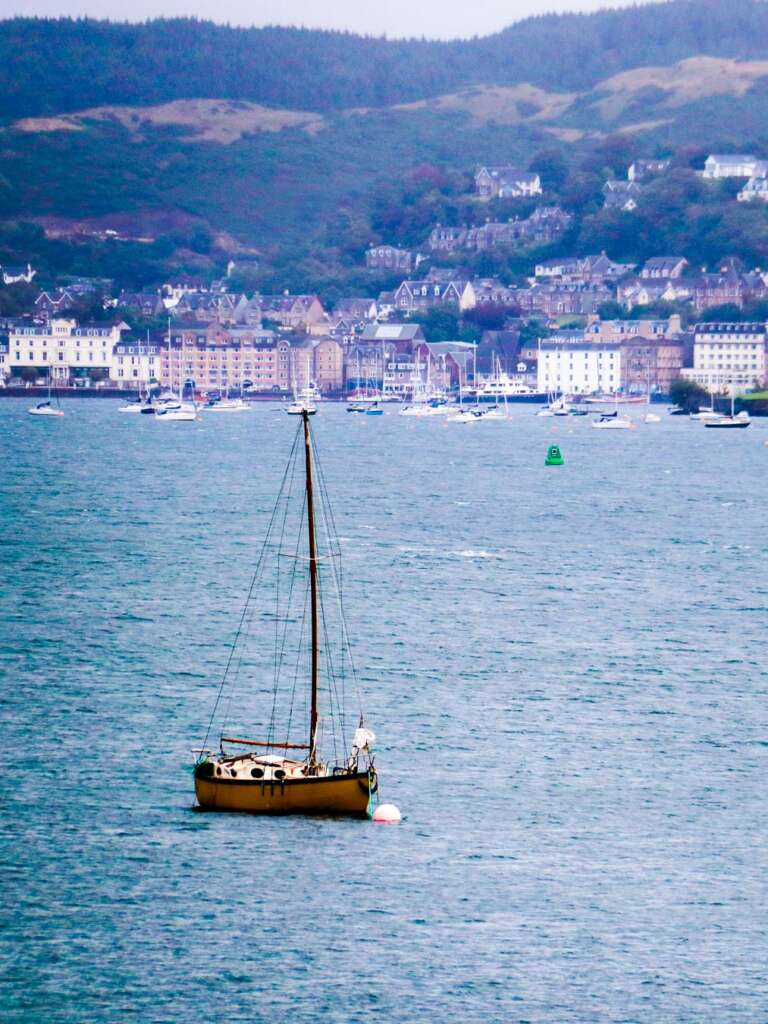 Oban is a pretty and relatively one of the largest Scottish highland towns in the southwest of Scotland but in my opinion, one of the top Scotland towns to visit and stay at. It is an amazing busy town with lots of nice architecture and is known as a seafood capital for food lovers out there. What makes it the best spot to stay at is it being a ferry hub to catch a ride to most of the islands around here. It is a 45 minutes ferry ride from Oban to Mull and a 5 minutes ride to the Isle of Kerrera. If you don't know about Scottish islands, here is a good start.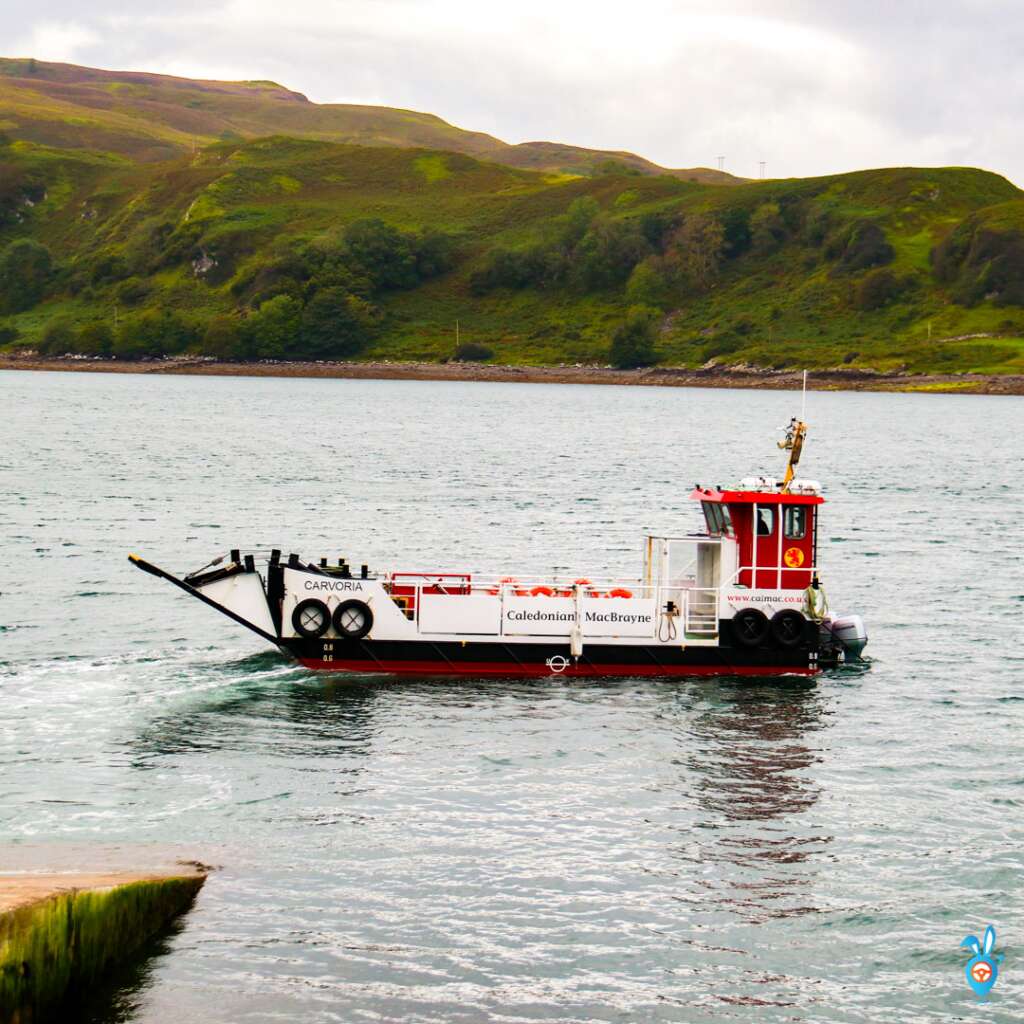 During my two-week road trip to Scotland, I only took two island trips due to time limitations and covid restrictions, which made finding tickets more difficult. I have become an island fan from this experience and have marked Oban as a place to go back and explore further in the future.
---
4- Torridon
I would call Torridon one of the most scenic Scottish Highland Towns in the NC500 route with amazing landscape and scenery. The picture says it all 😉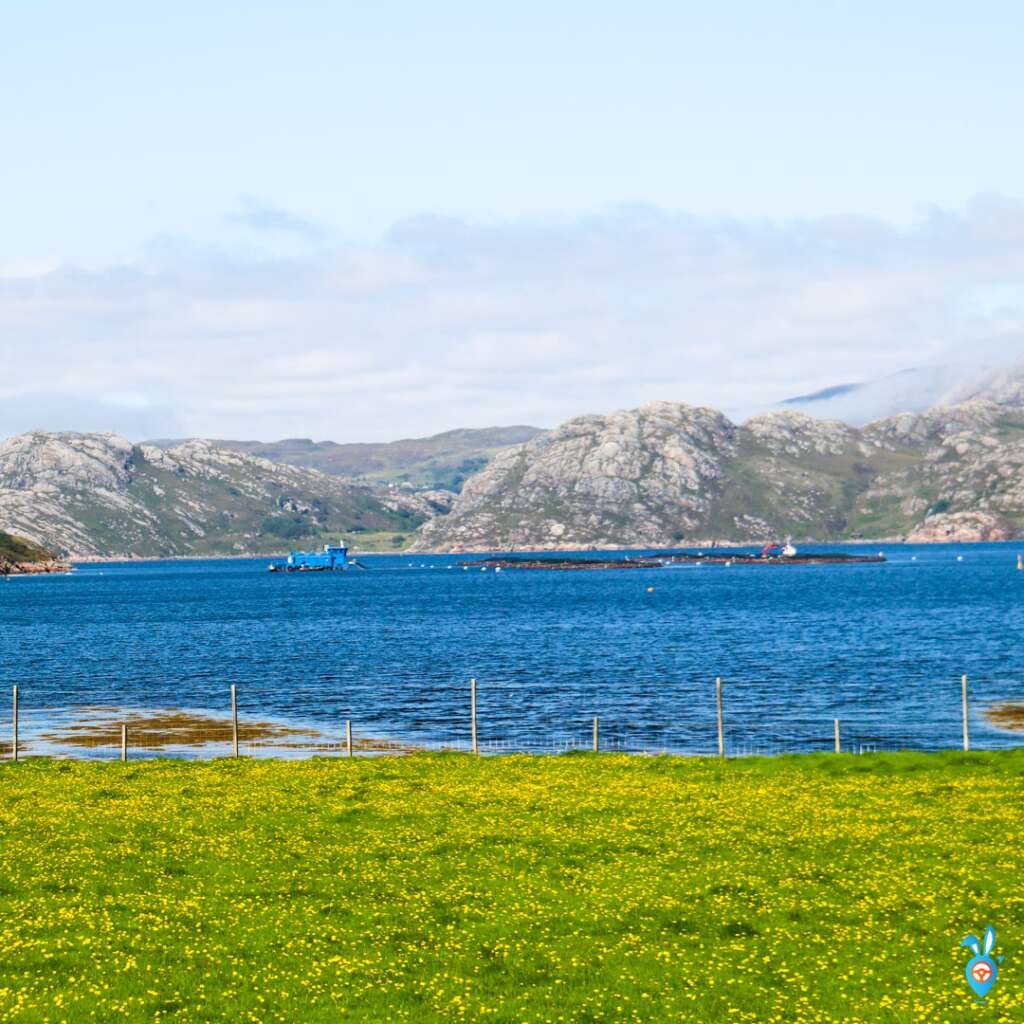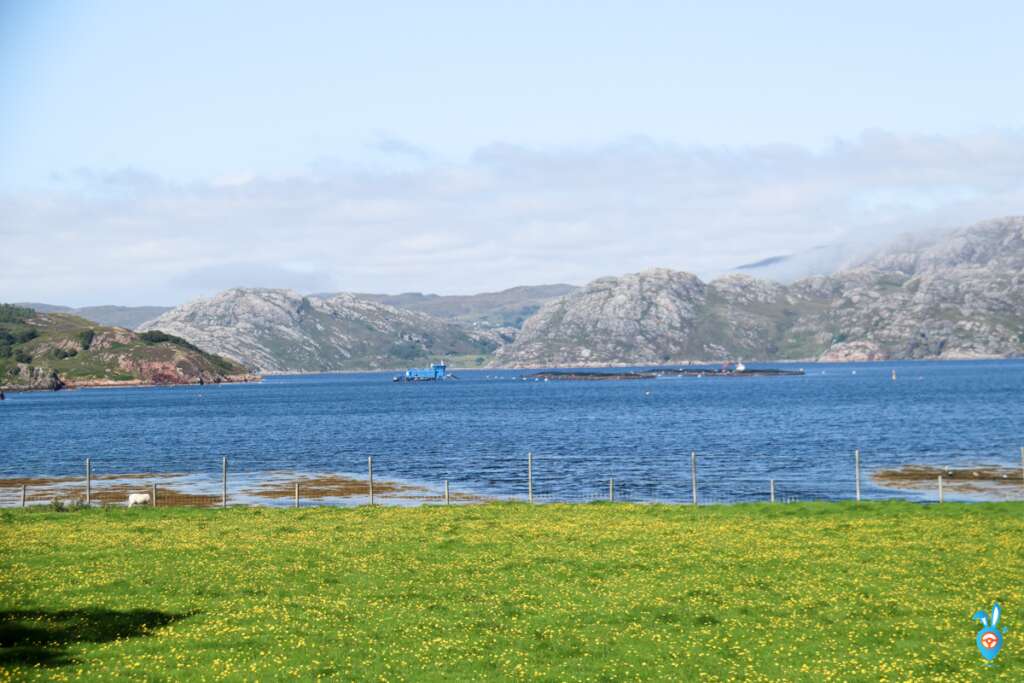 If you do not have the budget or time to do the entire NC500 route just going to Torridon and around Applecross will give you a good taste of the scenery Scottish highlands towns has to offer. I also spotted many native wild animals in Scotland driving around here.
---
5- Plockton, Lochalsh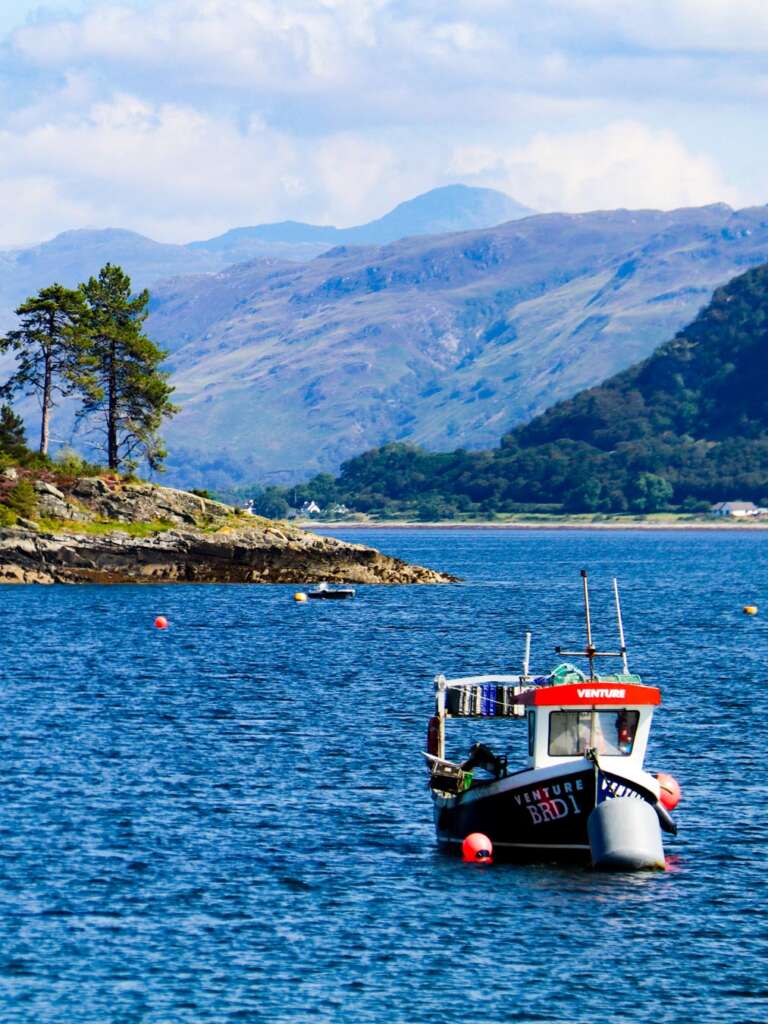 Plockton is my favorite village in Scotland that I could even see myself retiring here. It is frequently referred to as the "Jewel of the Highlands". With a scenic Loch Carron view, some tiny islands, and stunning houses or cottages, it is a perfect setting for a staycation. Many many movies are shot here and I can see why. I would love to go back and stay there for a week reading some of my favorite books or maybe write one 😉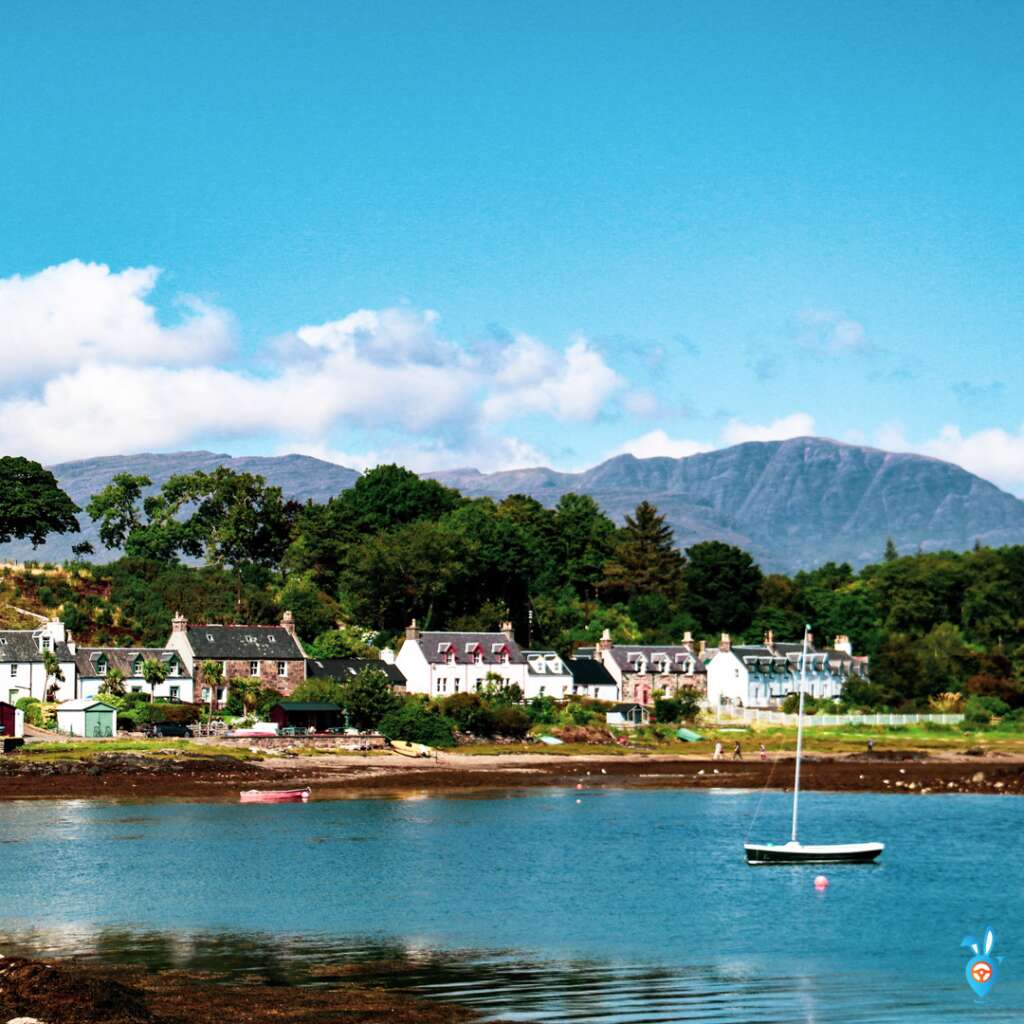 The seafood here is the most amazing I have ever had in my life, don't miss the crab and the linguistics. Furthermore, the restaurant I ate at, Plockton Hotel, had one of the best services I have ever experienced. If you are looking for an authentic Scottish experience and a tranquil Scottish village to stay for a holiday, go to Plockton! Kyle of Lochalsh, another amazing location, and the Eilean Doan Castle, is very nearby and all the places around Loch Carron will provide you with amazing views of islands including Skye.
---
6- Kinlochleven, Glencoe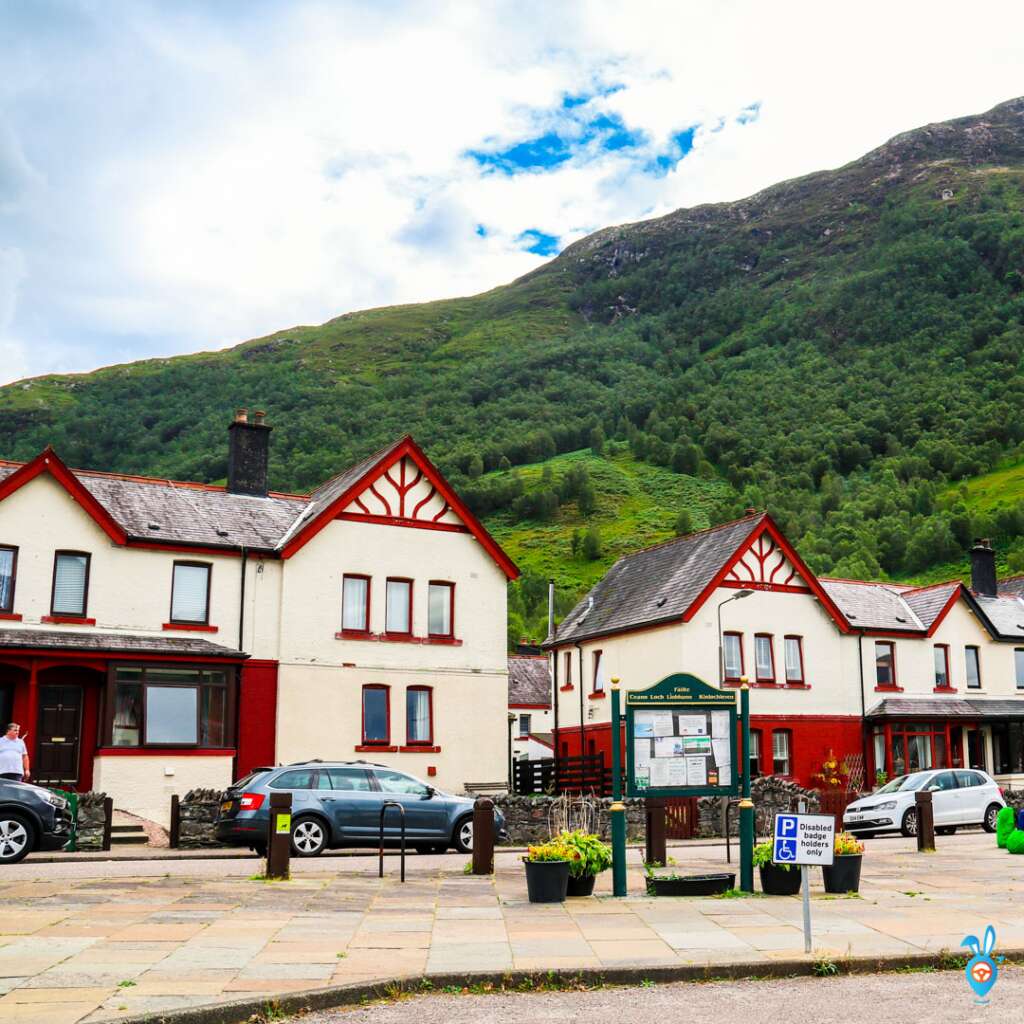 Glencoe near Fort Williams is a popular outdoor destination among Scottish Villages with a mountain resort and has many famous walking trails. It is located in the banks of Loch Leven and a famous Glen, the road is actually passing through an old volcano. The drive via this region is definitely one of the scenic most for a reason. Kinlochleven is a small Scottish village at the end of Loch Leven at the foot of stunning mountains with epic scenery along the route.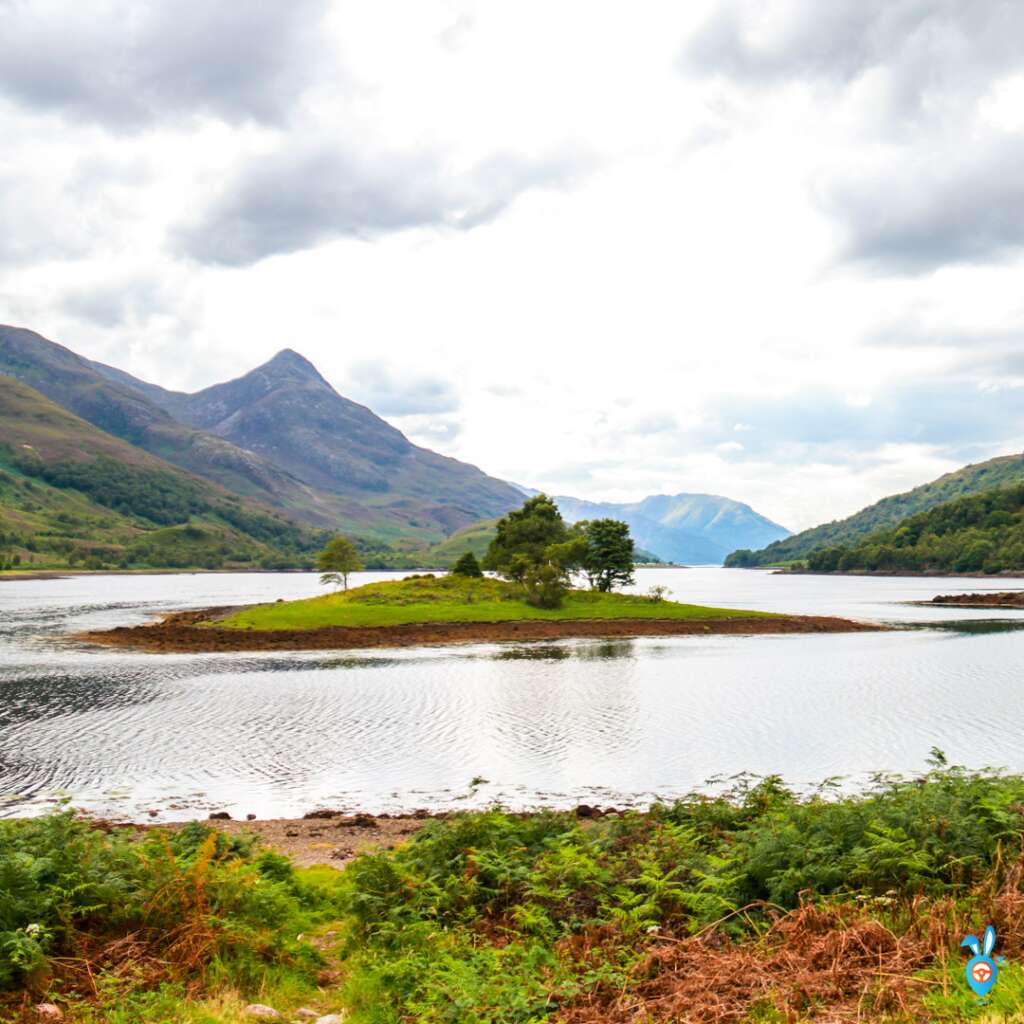 ---
7- Fort Augustus, Loch Ness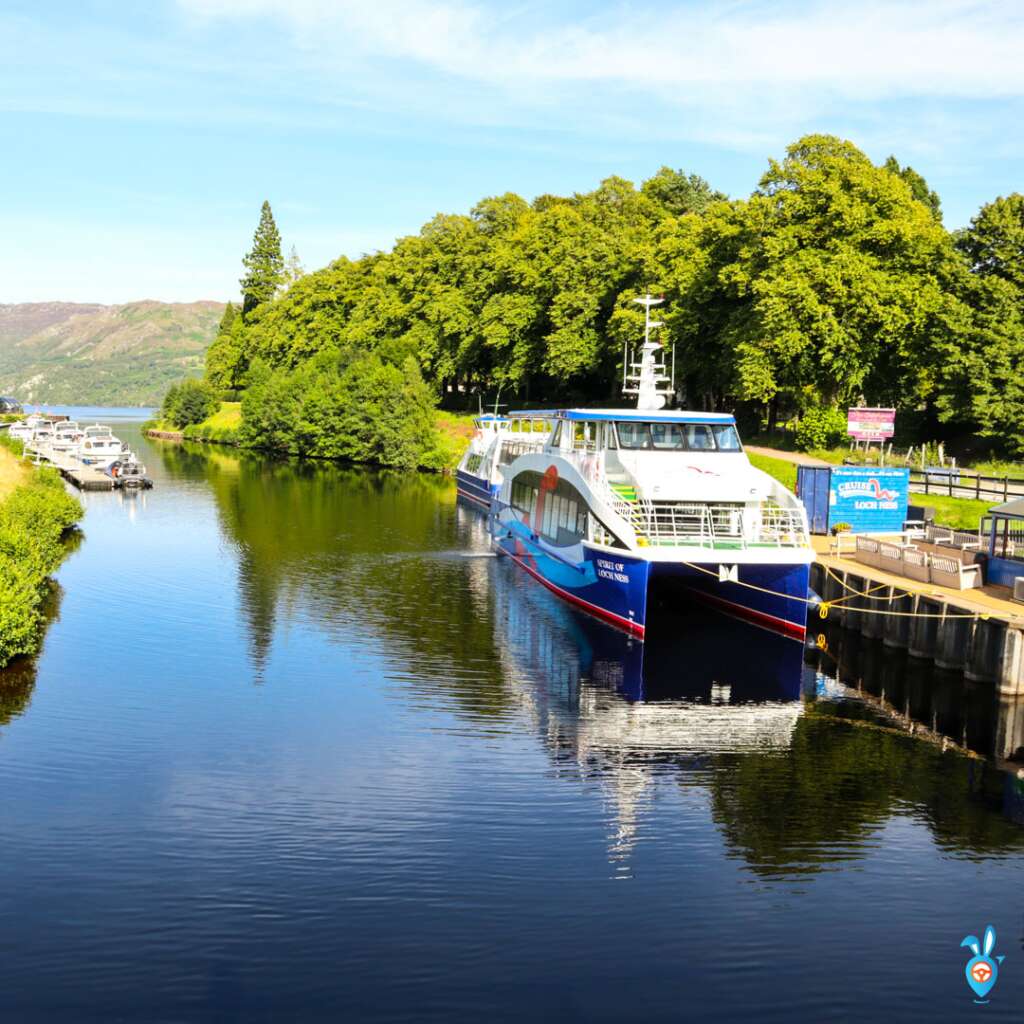 Fort Augustus is in the south of Loch Ness, one of the scenic Lochs in Scotland. This is a famous town with a Lock (read boat staircase) that lets boats in the canal travel upstream. The shops here are very cute too and it is a romantic place to stop by or stay at. This Scotland town is very popular among cyclists and walkers.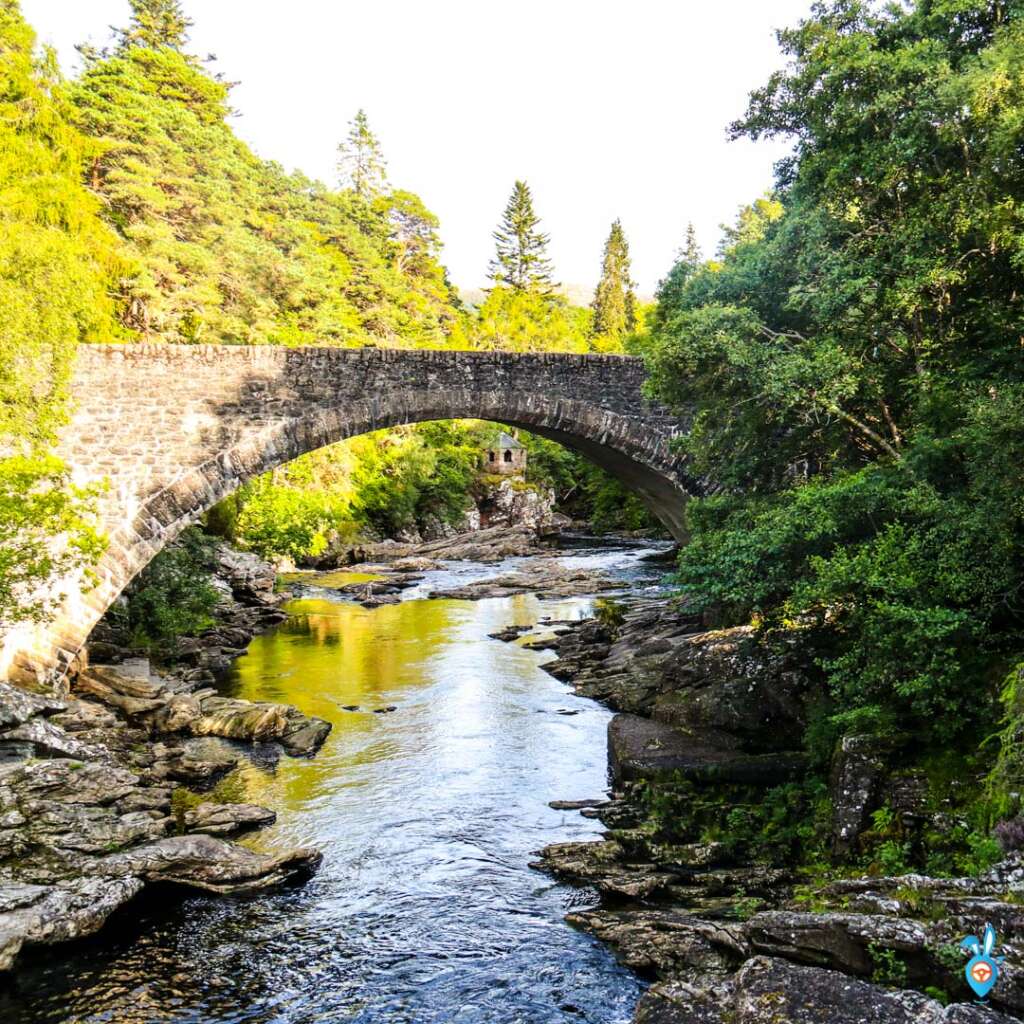 Invermoriston in a scenic little village near Fort Augustus that hosts Invermoriston falls and this very old bridge supporting the main road. On one side of the road there is a short walk to another old bridge where this picture was shot from, and the other has has a trail to a little summer house, as seen under the bridge in the picture above, which has a great view of the two bridges. Don't miss this tiny Scotland village walk if you visit.
---
8- Inveraray, Loch Lomond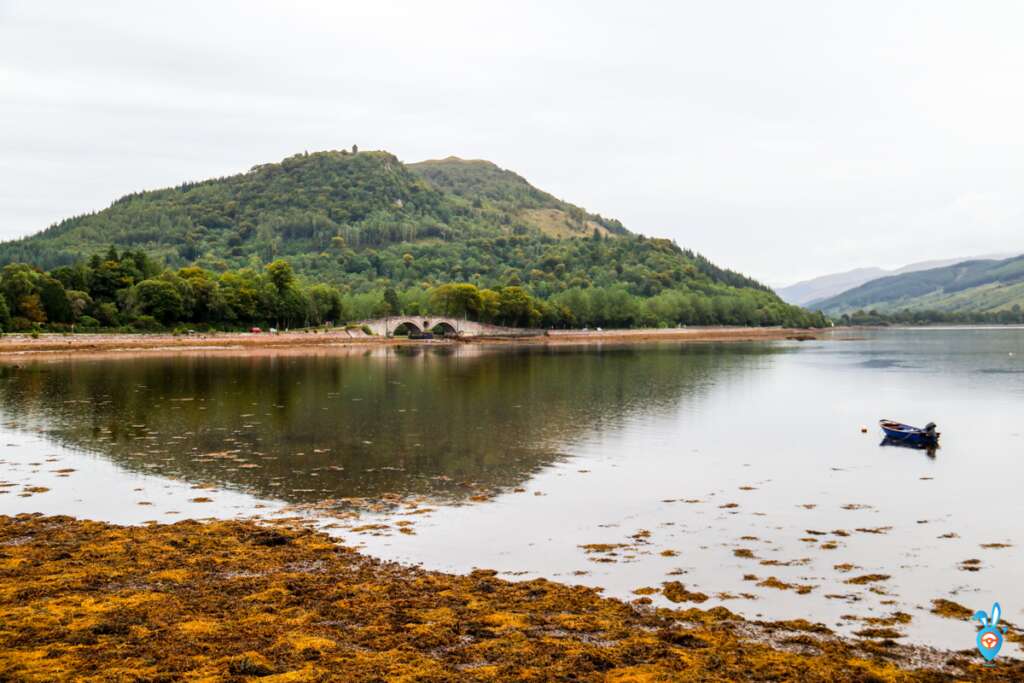 Inveraray is a pretty town overlooking Loch Fyne with a lot of character making it so special and unique. I actually went there to see the famous Inveraray castle not knowing how splendid a town it was. With an epic black and white theme, this town is designed with careful planning and all the shops have a theme to them. The scenic loch view is breathtaking with a stunning bridge. This town also has a lot of history attached to it including a 19th century prison called the Inveraray Jail.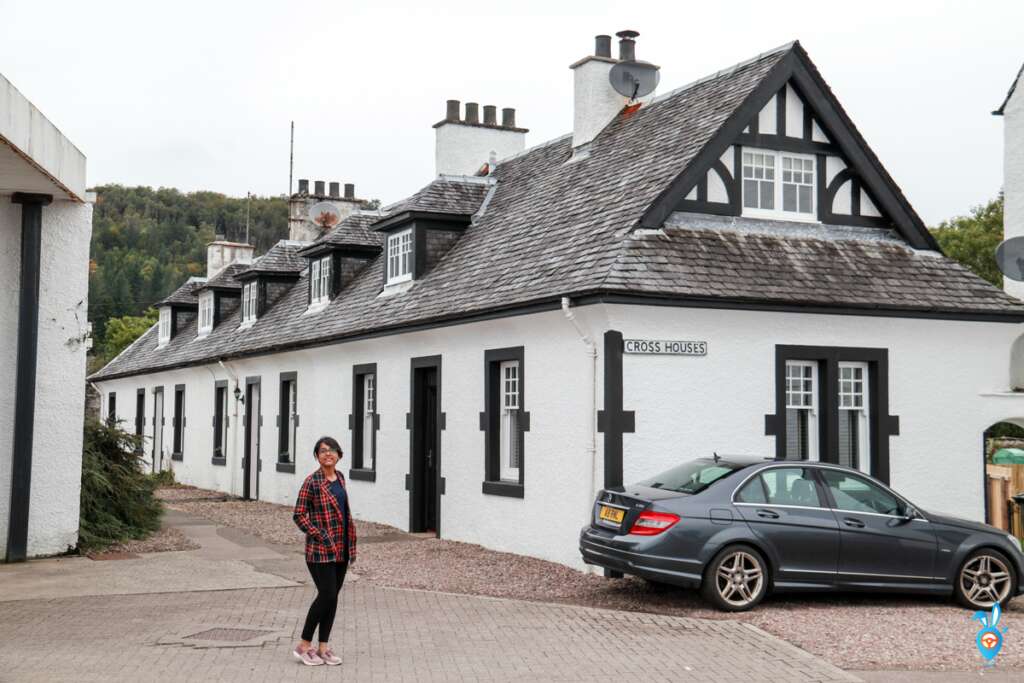 ---
9- Pitlochry, Perthshire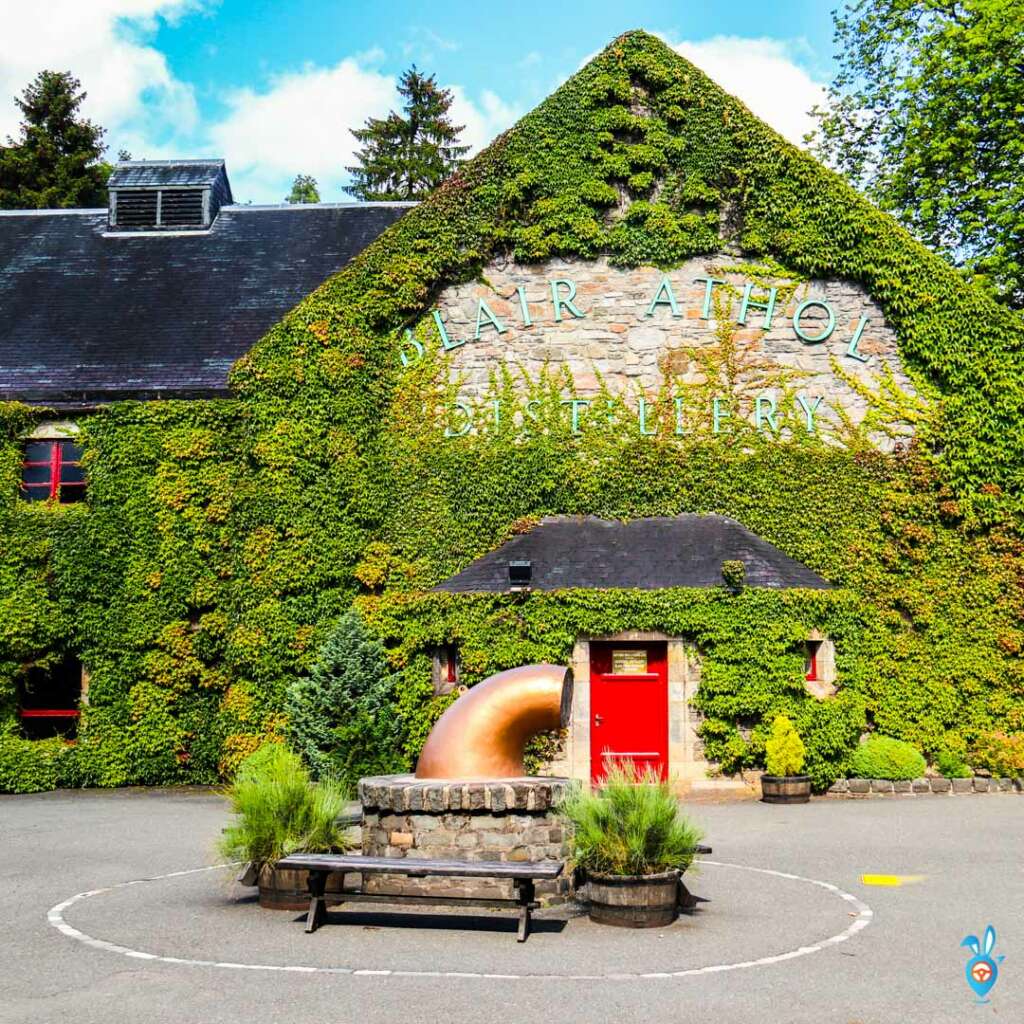 Pitlochry is another one of the prettiest Scotland villages which actually has the charm of Europe to it. The cafes here reminded me of Italy and California. The village hosts multiple distilleries nearby including Blair Athol and Edradour and is very picturesque. There is also Pitlochry Dam which is well known for its Salmon ladder, specifically designed to allow Salmon to make their way past the dam, but it was closed to due to Covid restrictions during our visit, however we were lucky to still spot salmons jumping to escape during the trip at Rogie waterfalls.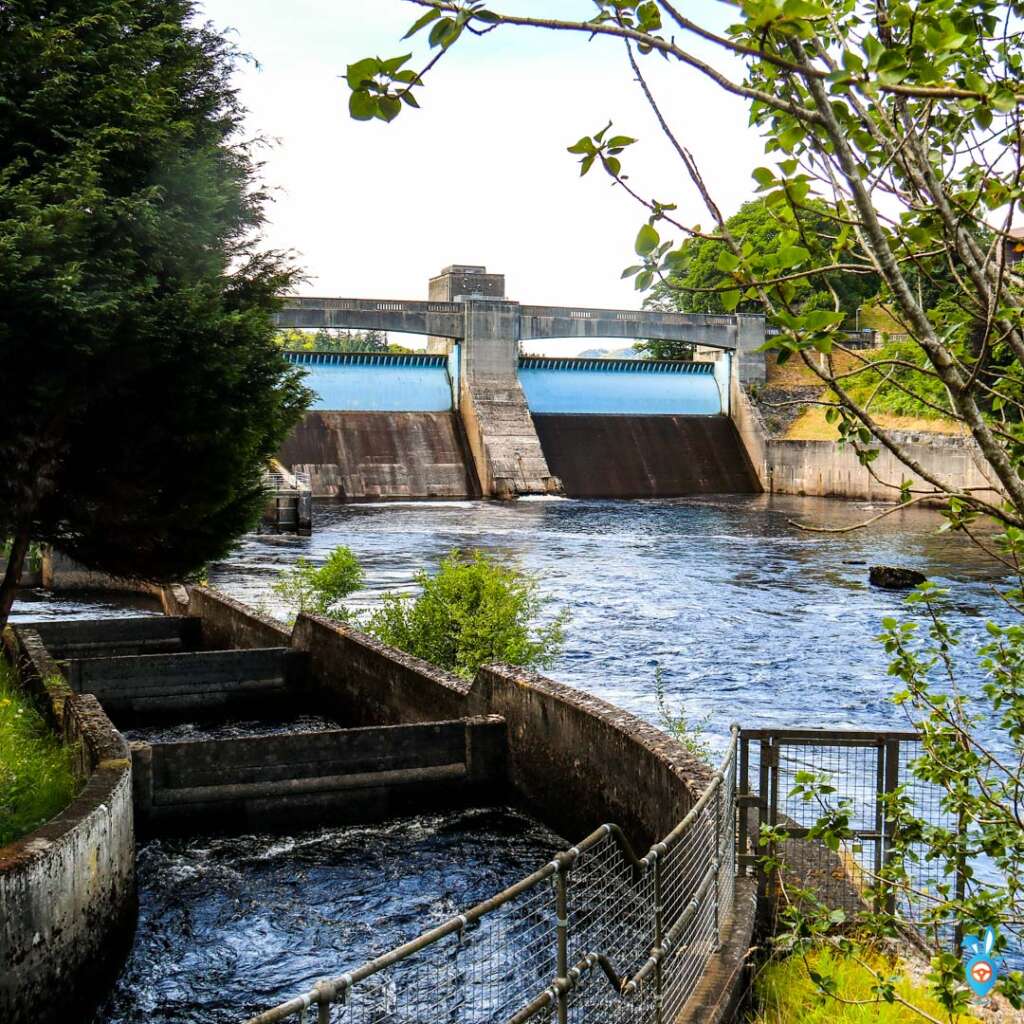 ---
10- Luss, Loch Lomond and the Trossachs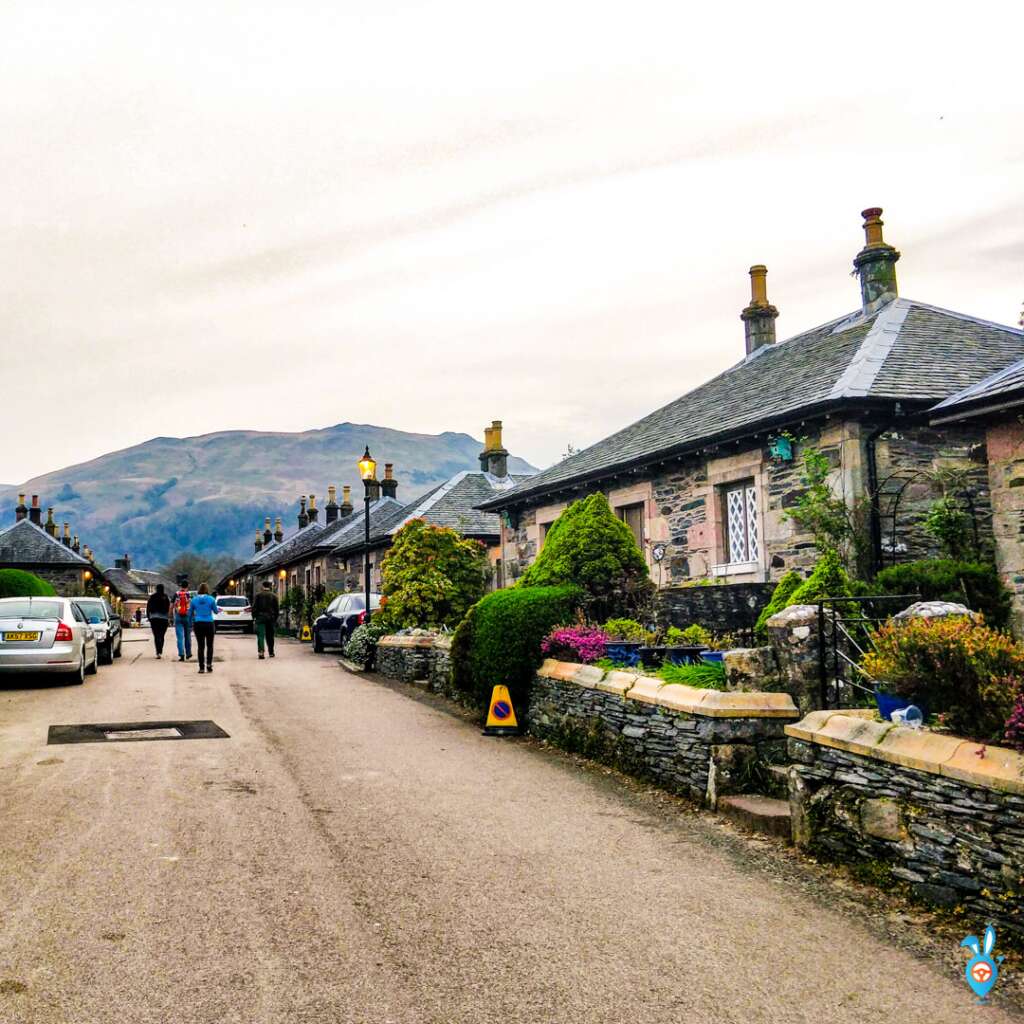 Luss is my most favorite Scottish village in Loch Lomond for its charming houses. The ambience of the shops and houses here is magical and you would love a walk through the village down to its pier here.
The drive from Luss to Balloch is pretty scenic and the mountains here are great for a hike. I have been to Luss twice and I totally recommend it if you visit this area. Unfortunately I have lost some of my pictures taken in Luss, so you can find some better pictures here.
---
I hope you found the top ten towns to visit and explore in Scotland interesting. I would certainly recommend these places to be added onto your Scotland Bucket List. If you have already been there, let me know your ranking and do suggest places I missed out.
Planning a Trip to Scotland?
If you want to plan a getaway to Scotland including these places, here is the Scotland Road Trip itinerary I followed pinned on a downloadable map. You can easily find all the highlights around a location in the map. Don't forget to pin for future reference!
---
Pin the Top Scottish Highland Towns!