Wanderlust and got a bucket list? I bet many of you have viewing the Aurora or Northern lights on it. We have all seen many of those magical pictures and videos of green lights dancing in the sky and it immediately ignites a pleasant sense of wonder that we dream of experiencing one day. For its fame, stunning view and uniqueness, this effect is over used in pictures as filters even in locations where you can never see the lights. This practical guide to chasing the northern lights, or Aurora, aims to capture my research and experience of chasing the Northern Lights in Scandinavia, as well as other countries in the world to see the Northern Lights. This blog covers all the facts and travel tips that can help you increase your chances of seeing the Aurora Borealis- best places to see northern lights, best times to see northern lights and how to see the northern lights including the top locations in each country.
Guide To Chasing Northern Lights: Key Information
I spent a week road tripping in the north of Norway, Sweden and Finland, in January 2019, and had my first Aurora Borealis experience in Abisko National Park, Sweden. I will also share the Aurora experience from a group of my friends who visited Tromso one week after my trip, as well as tips and tricks to see them in Alaska, Finland and Scotland shared by other travellers.
Why am I writing this guide?
Before we jump into the practical tips, let us first look into what causes the Northern Lights as a phenomenon we all die to experience and which are the top countries to see them in based on their location. If you know all this feel free to jump to the practical tips section.
What Causes Northern Lights or Aurora?
The Northern Lights or Aurora Borealis, is a renowned magical light show in the night sky caused by solar particles/wind entering the Earth's atmosphere in the north/south poles. When interacting with the magnetic field of earth, they get ionized creating shades of dancing light in the night sky- the usual color is green, but sometimes you can also see shades of purple, pink, orange and blue. I do not want to talk about the science of Aurora, which is fascinating by the way and can be watched shortly here. The focus of this blog is on identifying the best places to see the northern lights phenomenon in real life. Let us get started (:waves:)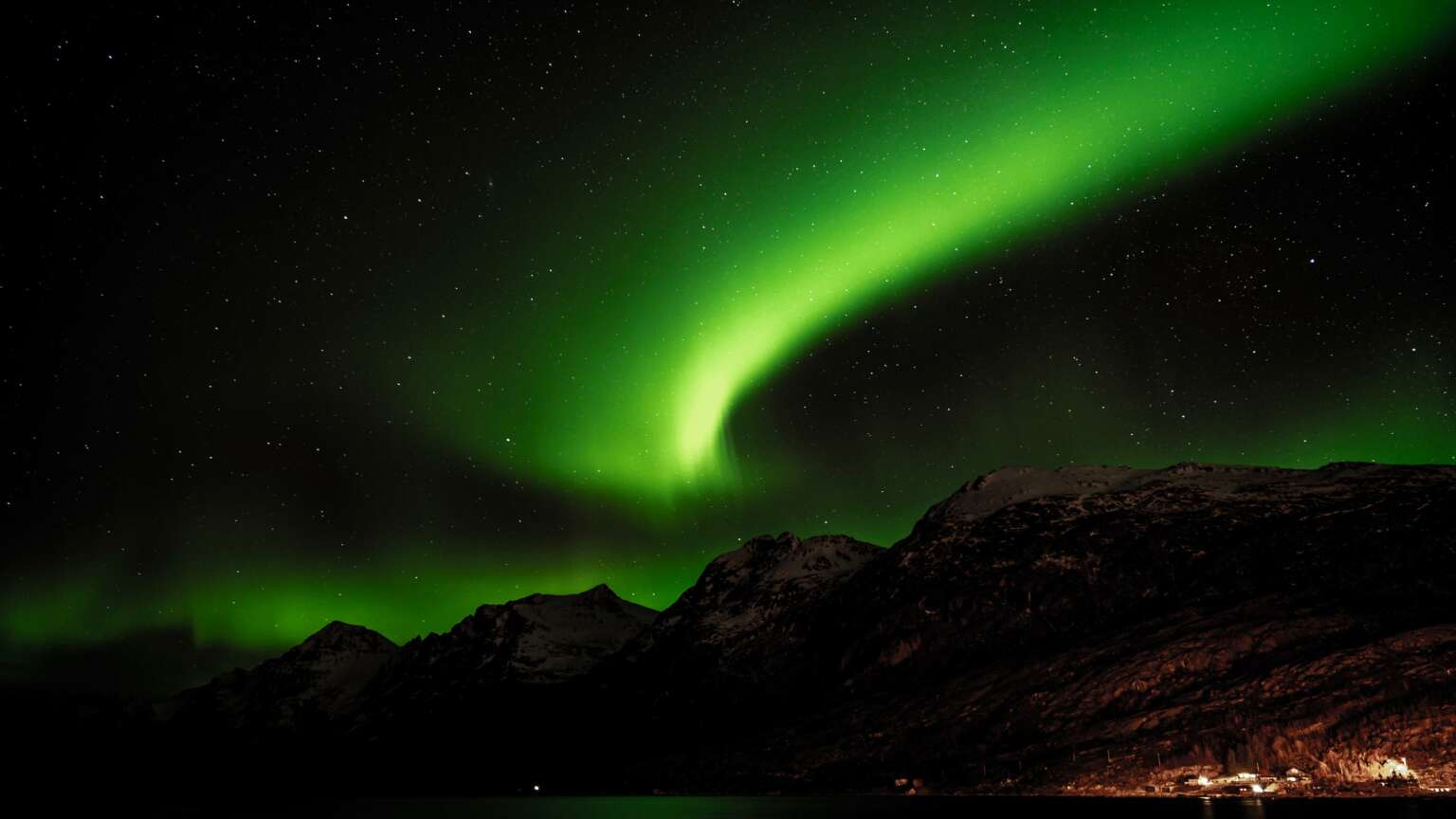 There are four major questions to find answers for when planning a trip to see the Auroras- where to see the Northern Lights, the best time to see the Northern lights, how long to go for and how to increase your chances of seeing the Northern lights. Keep in mind that Aurora Borealis is a very unpredictable natural phenomenon and it is a good idea to be prepared as best you can to maximise your chance of seeing them, especially if you are travelling a long distance to fulfil this dream.
You can see the Aurora only near the poles, so either the Antarctic Circle in the South or the Arctic Circle in the North. This is due to the earth's magnetic field interaction in these places. The lights in the Arctic Circle are called the Northern Lights and the lights in the Antarctic Circle are called the Southern Lights.
A clear night sky is must to see the Northern or Southern Lights with your naked eyes. If the sun is still up or there is cloud coverage then they won't be visible. Additionally rural areas are best compared to cities as they don't suffer from light pollution as much.
The intensity of the lights you observe depends on the solar activity in the area, which is the acceleration of solar particles hitting earth's atmosphere. This means, it is not guaranteed that you will see the dancing lights we ll love to see in all those cool videos. There will always be an element of luck to see them on any particular day.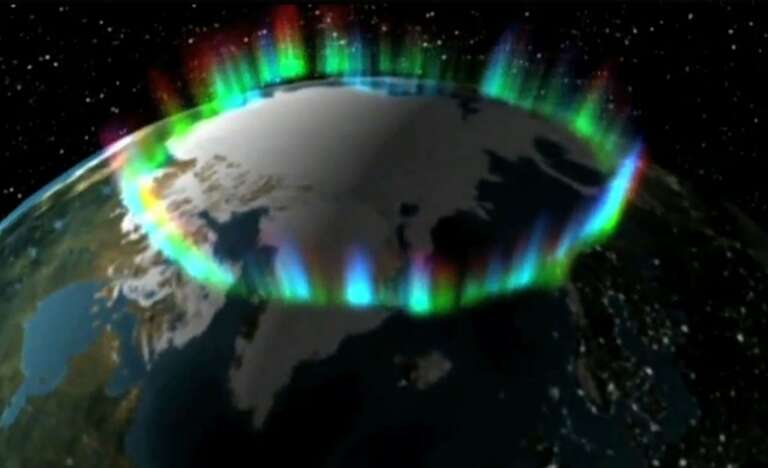 Where to See Northern Lights?
Now that we know we can only see the Lights only near the poles, let us look at the major countries on the planet which are close to the poles and gives you that best chance to see the lights. Let's take a quick look at the countries that are closest to the poles: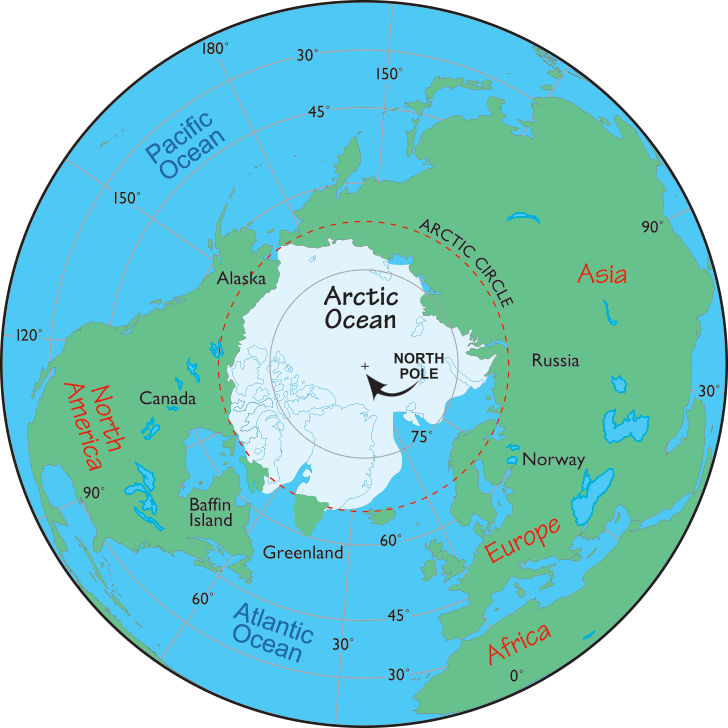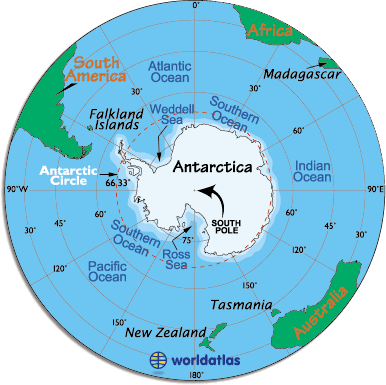 National Geographic lists the countries close to the poles as the top destinations for Aurora viewing, which matches the geography details above. Please don't plan a trip aiming to see the Northern Lights by seeing pictures of Switzerland or other places with the lights photoshopped in. So if you are chasing Auroras, countries in the Arctic circle are your best bet.
Top Countries to see Northern Lights
Iceland
North Sweden (Abisko, Kiruna)
North Finland
Northern Canada
Alaska, USA
Greenland
Scotland, UK
Top Countries to see Southern Lights
Antartica
New Zealand
Tasmania, Australia
Arctic Scandinavia Road Trip Planner
Doing the above studies, I planned a one week road trip to the north of Scandinavia to see the Northern lights aiming to cover Norway, Sweden and Finland, staying in their major cities, Tromso, Abisko and Lyngen. I chose some of the best places to see the Northern lights in Scandinavia, not just to chase the auroras, but also to explore other Arctic adventures like dog sledding and whale watching during this time. We were so lucky to see the Northern Lights in Abisko National Park, Sweden. It was pretty cool to drive around in the twilight watching the stunning snow scenery throughout. Here is the road trip route I took during my trip.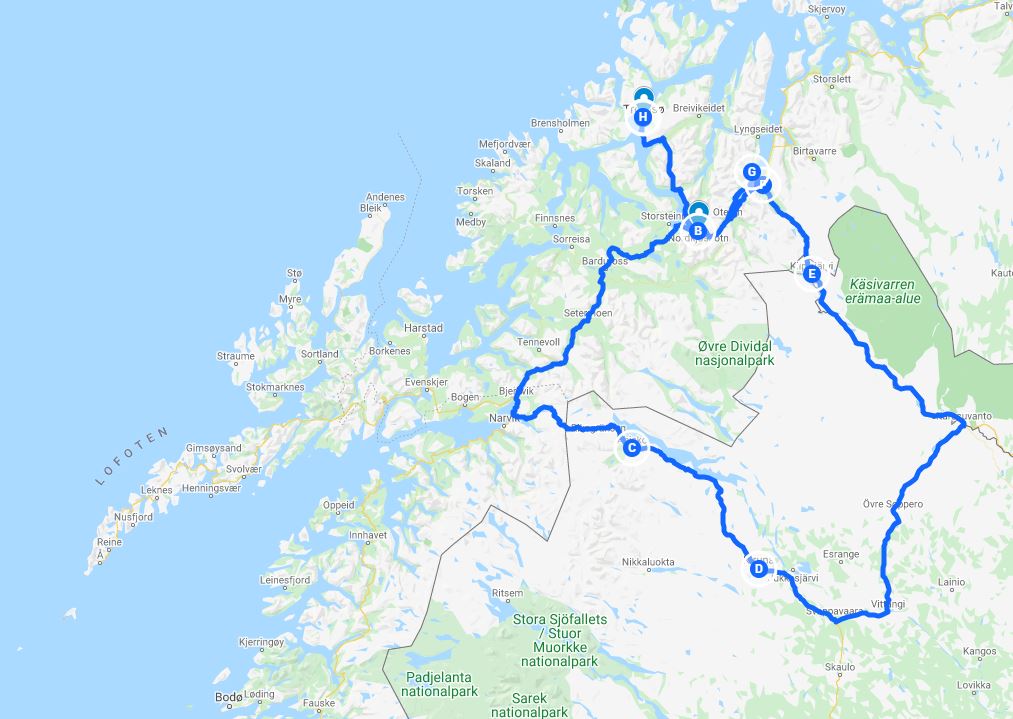 In the world, there are only few places where you can really enjoy the northern lights. To see them, you have to be in a country or region that is near Arctic Circle- Norway, Finland, Iceland, Sweden, Scotland, Alaska and some parts of Canada. In this section we have a comprehensive list of all the top locations to plan a Northern lights viewing trip across major countries along with a overview of the highlights for that location.
For every top countries to visit to see Northern Lights I will cover best places to see Northern lights within Norway, Sweden, Finland, Alaska and Scotland. If you are going to Iceland, best time to see the Northern lights in Iceland is very similar to the locations covered below.
Best places to see Northern Lights in Norway
Norway is one of the top countries to see the Northern lights and below are the top locations situated in the North of Norway.
Lofoten Islands
Svalbard
North Cape
Kirkenes
Tromso
Geirangerfjord
Longyearbyen
Nordkapp (North Cape)
Andalsnes
The Lofoten Islands is a famous fishing village with some amazing mountains and houses, it is a very famous touristic destination in Norway during all seasons. Svalbard is the Northern most city and the hardest to get to, but that is where the polar bear lives- so one can go there to see the lights and the bears together 😉 North Cape is great for a wildlife adventure, again in the North close to Svalbard. Kirkenes is a little town close to Russia which is famous for northern lights viewing. Tromso, also known as the Arctic Capital, is a charming city and is very accessible and cheap compared to the others, with so many flight options to the international airport located here. I decided to go to Tromso since I saw some videos of this pretty town in some travel blogs and I can easily say that the three days I spent in Tromso during the winter is easily one of the most charming winter wonderlands city experiences ever.
Best Time to see Northern Lights in Norway
The best time to see Northern Lights in Norway is between the months of September and March when it's dark all day and night long. Northern lights can be seen in Norway as early as September and as late as April. There's a good chance to see northern lights in the sky at night from October, November and December.
Chasing Northern Light Tromso Norway
In Tromso city, if you climb up the funicular you will get a great view of the city (best city view I have ever seen in my life so far, don't miss it if you go) and the Northern lights view from here on a clear sky is unbeatable. I was not lucky during my visit, but I have seen plenty of dreamy pictures taken from here.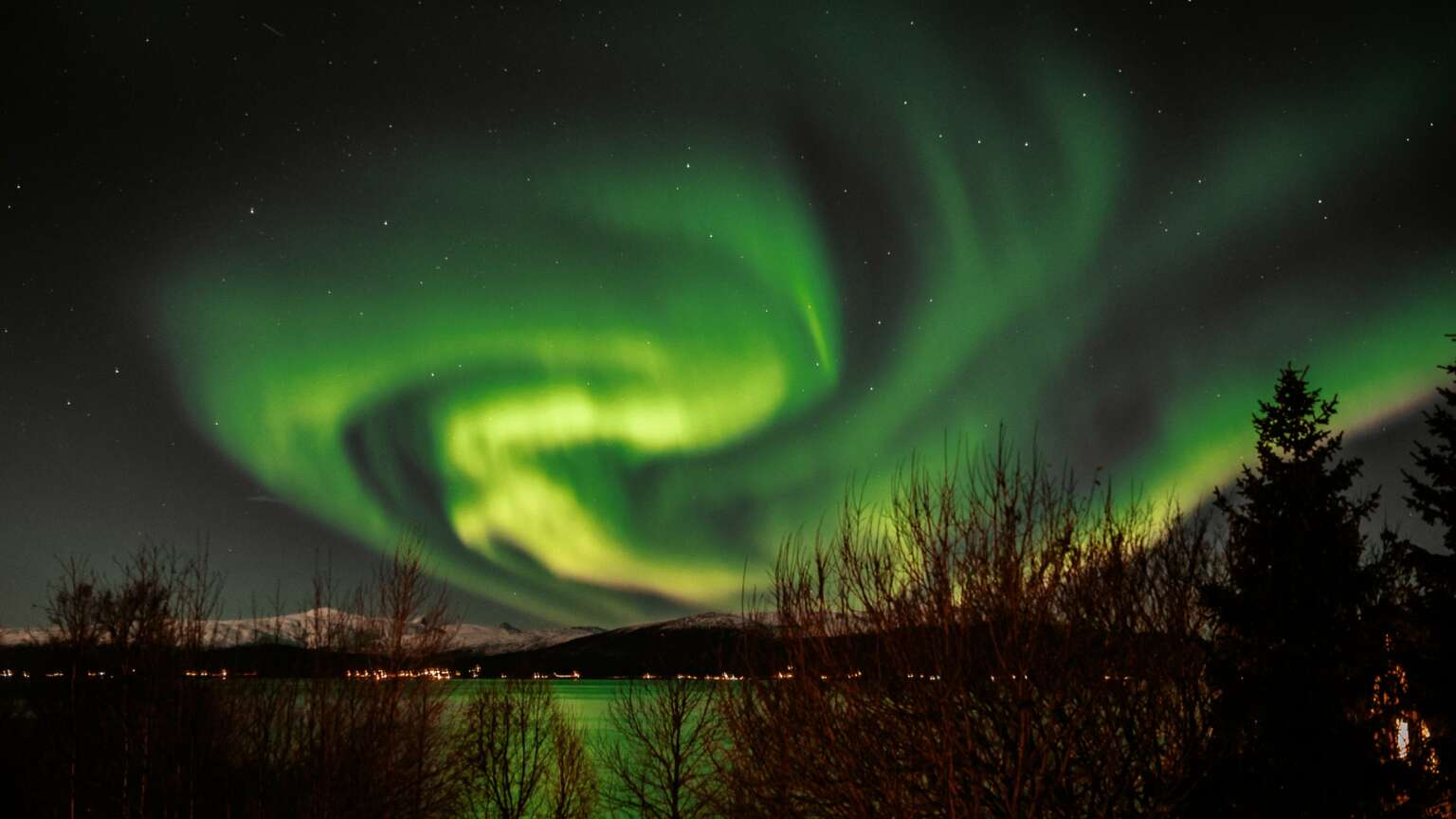 There are so many Northern Lights chasing tours from Tromso from various tour operators. If you have a car and would like to try chasing the northern lights yourself, here are some of the top locations around Tromso to drive into.
Tromso City
Kvaloya
Ersfjordbotn
Lyngen
The Lyngen Alps area is located a bit out of Tromso and is a very nice location in the country side to hunt auroras. This area is filled with Fjords and there are many activities here including dog sledding and snowmobiling. There are multiple day excursions from Tromso for all of these if you don't want to travel to Lyngen yourself. You could also take part in winter adventures like dog sledding and whale watching combined with Northern Lights viewing. I have done both of these activities separately and I can only imagine how awesome it must be to see the lights in the midst of the Norwegian fjords.
I was not lucky to see the lights in Tromso, but my friends saw them during their trip with the company Tromso Safari. I am sharing some of their best shots. They saw the lights around the Fjords, how cool!
We both went with the company Tromso Safari as their Facebook page shows lot of pictures everyday. I would recommend taking an orgainsed trip by an agency as they know exactly where to go and have agents everywhere to try and maximise your chance to see the lights and conveniently you can board the Tromso Safari bus directly from the Tromso city center which is great, especiallyif you don't have your own transport.
Best places to see Northern Lights in Sweden
Northern Sweden has one of the most magical locations and centers for Aurora viewing with a dedicated Aurora Sky Station in Abisko. The top cities in Sweden to see the Aurora include:
Kiruna
Abisko
Jukkasjarvi
Laponia
Karesuando
Pajala
I visited Abisko and Kiruna during my trip, staying in Abisko National Park for two days where I had my first Northern Lights viewing experience. This national park is just amazing in winter.
Best Time to see Northern Lights in Sweden
Best time to see Northern Lights in Sweden is between December and March. Northern lights appear best at North Sweden during the winter months, from December through March. In Kiruna, you can see it as early as September too.
Chasing Northern Lights in Abisko, Sweden
Abisko is a very worthwhile location to target for Northern Lights viewing with the opportunity to see the lights as well as explore a completely frozen national park and lakes in winter. We saw the lights from the Aurora View point in the Kappas Cabin Village, near Abisko National Park.
My first Aurora experience was in Abisko, Sweden on the second day of our ten day long road trip. My friends and I waited for over 4 hours before we had this experience as it was very cloudy initially and took a while for the skies to clear. I had attempted to capture pictures from when the sky started to clear to when the lights appeared and created a short video out of it to try and give you a feeling of the experience.
Best Places to See Northern Lights in Finland
Some of the most popular locations for northern lights in Finland are:
Rovaniemi – where Santa Claus resides
Ruka
Levi
Sariselka
Ivalo
Kevo, Finnish Lapland
Sörnäinen, Helsinki
Inari, Finnish Lapland (Enontekiö)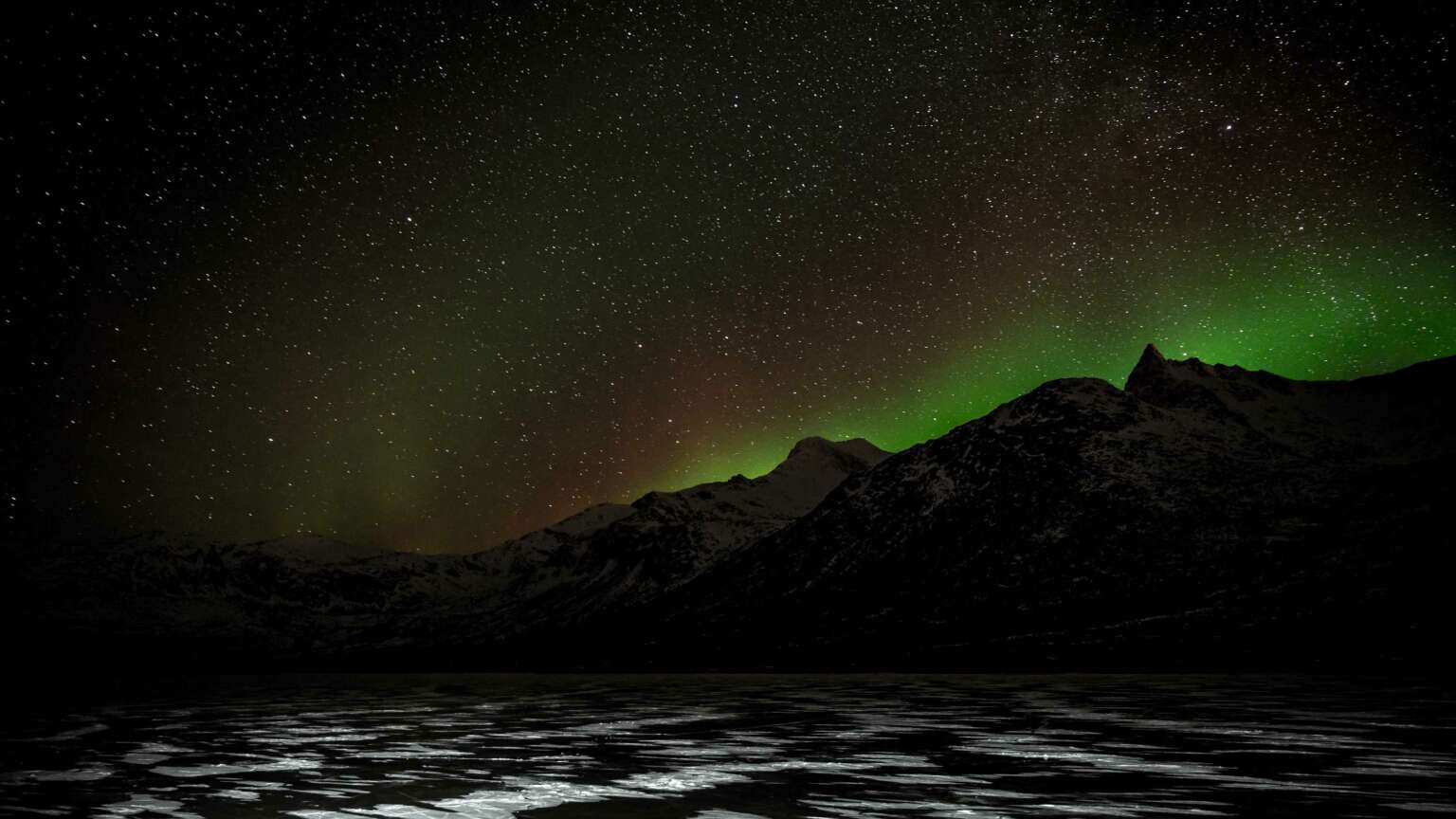 Finland is one of the best places in the world to see the northern lights. Considering the country's extent, your chances of seeing this natural phenomenon increases significantly if you head north to Lapland. Although the northern lights are visible on numerous nights even from the capital, Helsinki, if you have a couple of extra days to travel more, you won't regret it. The Lappish landscape is magical, especially in winter. You can observe the sky surrounded by gorgeous snow-covered trees, hike to the fells or see reindeer passing by.
The more north, the better. In case you try your own luck, dress warm and preferably stay close to parking lots not to get lost in the wilderness. The best is to choose a southern edge of a lake, so the horizon is well visible towards the northern pole. Although most of these settlements are relatively small, go outside of them to reduce light pollution. Numerous companies offer northern lights tours, for example, by snowmobiles, so if you don't fancy winter driving or are concerned with orientation, pick one with an experienced guide. The best months to observe the lights are early fall or late winter to spring when the sky is less likely to be covered with thick clouds.
Best Time to See Northern Lights in Finland
Best Time to See Northern Lights in Finland is from September to early March
Best Places to See Northern Lights in Scotland
Some of the top locations to see Northern lights in Scotland are:
John O'Groats
Orkney Islands
Shetland
Lerwick, Shetland Islands (Hollingsworth Bay)
Elgol, Isle of Skye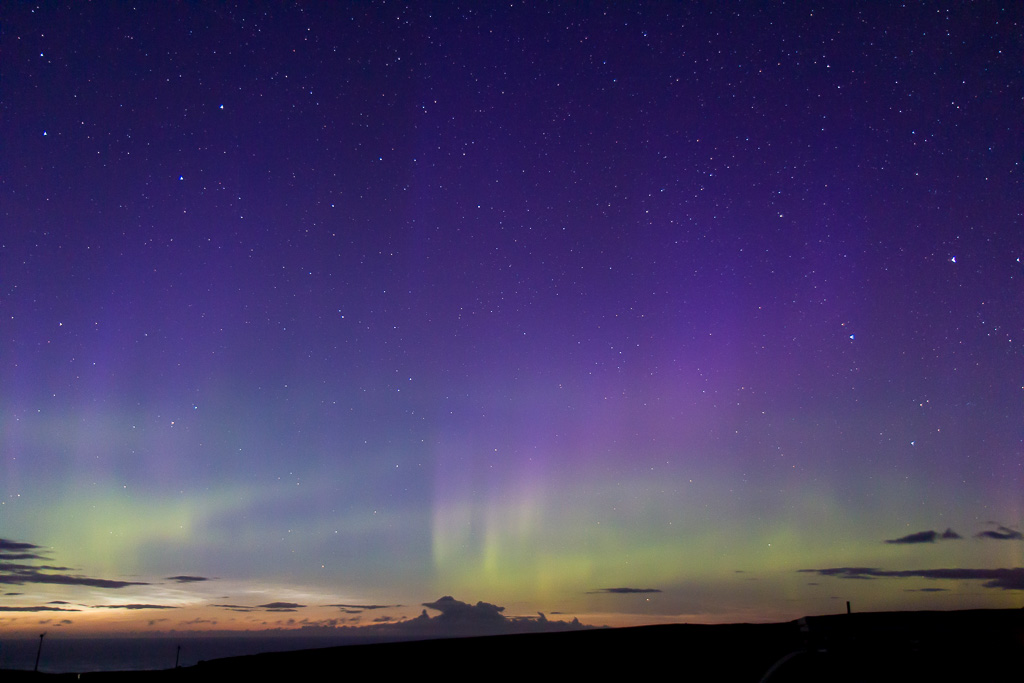 While Scotland isn't an Arctic country it is far enough north that it is possible to see the northern lights from various locations. In the south of Scotland the light pollution from Edinburgh, Glasgow and some of the larger towns can make seeing the lights difficult, but the further north you travel the more remote the landscape becomes and the more likely it is to have a proper dark sky.
Unlike Norway, Sweden and Iceland, Scotland needs solar activity to be slightly higher for the northern lights to be visible. A lot of the displays are lower intensity with low arcs and pillars being more common than the more intense displays.
One of the best places to see the northern lights is along the coast near to John O'Groats. The low sea cliffs and views to the horizon across the sea maker for the perfect landscape. This gives a clear sky although Orkney can obscure lower intensity displays.
Heading to Orkney or Shetland can provide the perfect conditions for hunting down the northern lights. In Orkney the main island has a number of clear horizons that are perfect for viewing the northern lights safely. Similarly, Shetland has some good viewing locations and given its latitude being similar to Bergen it needs a lower level of activity to see the northern lights.
Best Time to See Northern Lights in Scotland
Best Time to See Northern Lights in Scotland is from October to March
Best Places to See Northern Lights in Alaska, North America
Best places to see Northern lights in Alaska include:
Fairbanks
Ester
Haystack Mountain
Murphy Domes
Wickersham.
Utqiagvik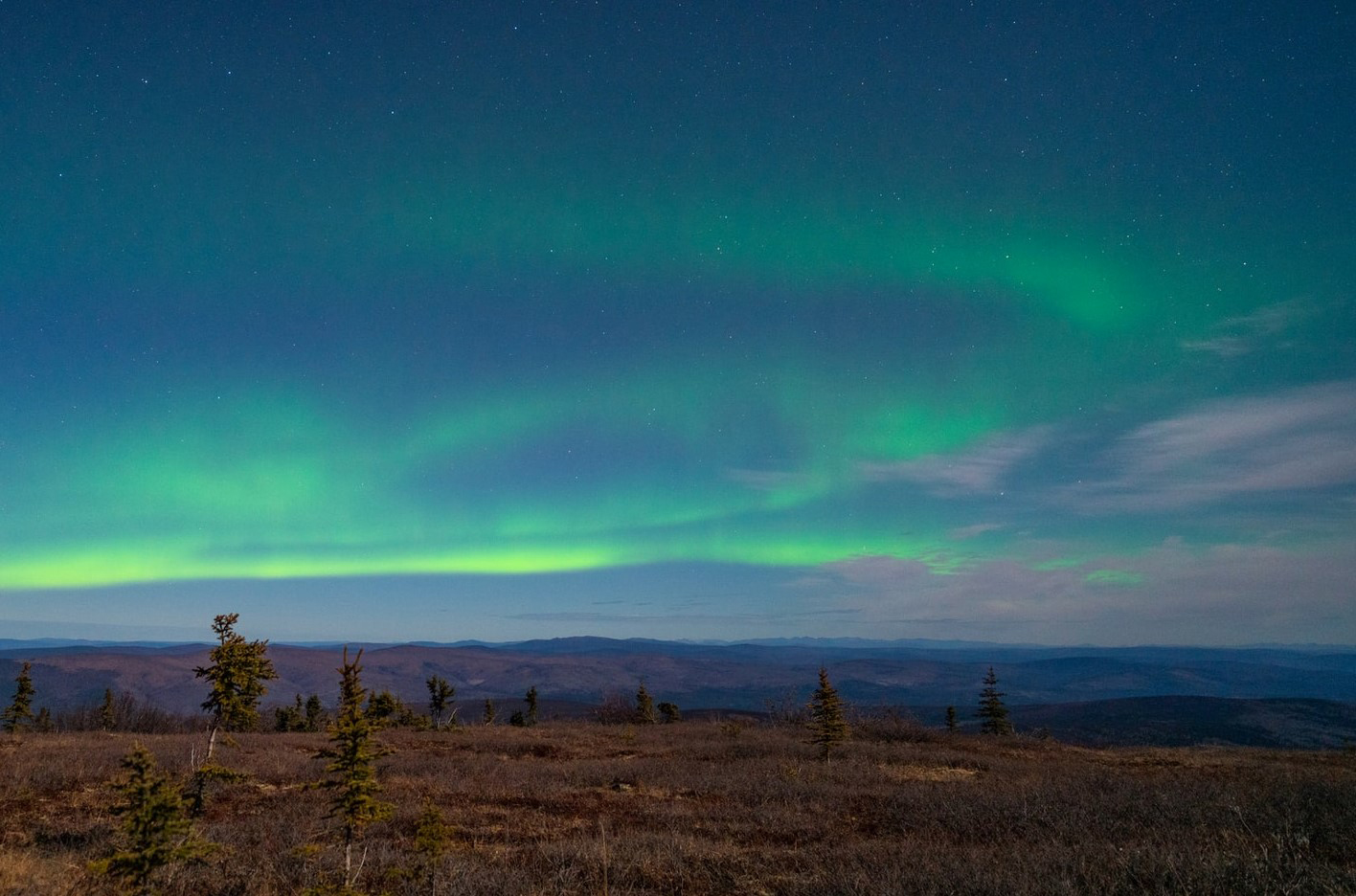 Alaska is one of the major North American destinations to see Northern lights from and one of the places where the lights are visible for almost 7 months in a year.
I witnessed Alaska's outstanding northern lights display when visiting in late August on an Alaskan Cruise. While sailing the open seas off the western coast of Alaska, I stood in awe, staring up at the magnificent light show in the sky. In 2017 I returned to Alaska to the city of Fairbanks. While the northern lights I saw on the cruise were inspiring, nothing compared to what I saw in Fairbanks. The famous gold rush boomtown of Fairbanks is well-known as the best place for aurora viewing in Alaska. From here, I drove around 15 miles to Cleary Summit—an ideal spot offering a scenic view of the horizon.
If you are planning on chasing the northern lights in Alaska, my top recommendation is Fairbanks. Countless tour companies in the area offer in-depth knowledge and once-in-a-lifetime experiences that will increase your chances of seeing the northern lights. The city of Utqiagvik, Alaska is also home to the Top of the World Hotel which hosts excellent aurora tours and outdoor adventures.
The best time to see northern lights is during winter when northern state experiences long nights. While you may be able to catch glimpses of this breath taking phenomenon throughout the state, sticking between 65° N and 70° N latitude will maximize your chances.
Best Time to See Northern Lights in Alaska, North America
Best Time to See Northern Lights in Alaska is from mid September to late April.
---
Best time to see Northern Lights
The best time to see the Northern Lights in all the countries is during winter time which is usually between the months of September and March in the Arctic Circle North. Winter is when the night skies are darkest and for the longest duration which maximizes your chances. I personally picked to go in extreme winter, January, when the Arctic North region only had about one hour of sun light per day.
---
Guide to Chasing Northern Lights: Top 3 Practical Tips
We have shortlisted the countries to go for and know the best time to plan our trip, let us now look into what are the best tips to see the Northern lights including how to maximize our chances of seeing the lights and which are the target top locations in a country.
Northern Lights are very unpredictable. You can hardly predict when and where they will appear. They usually appear in the winter but it still depends on weather conditions such as cloudiness, rain or snow storms causing darkness at night. The temperature should also be low below -25 C for them to shine brightly!
1- Monitoring the Weather
From points 2 and 3 in the section What Causes Northern Lights?, it is obvious that this is a natural and unpredictable phenomenon and the Weather is the key determining factor for your experience- it can really be your angel or devil. There are two major players:
Solar Activity: (Your turn to be an Astronomer)
You can only see the Northern lights when there is solar activity in your area, which means when the solar particles hit the atmosphere and cause the light effects. For tracking this, scientists create something called an Ovation Map using real time data about the solar winds and forecast it regularly (thanks to advancements in technology). With this map, you can monitor locations from where the Aurora may be visible during a time period. The model also tells us the strength of the predicted Aurora with a metric marked by Kp. Kp> 2 means there is high solar activity in a given area and you will likely see Auroras if the sky is clear.
Cloud Cover: (Your turn to be a Weather Expert)
We need a clear sky, as non-cloudy as possible to see the lights with naked eye as lights are far above the clouds. Clouds will block your view even if there is high solar activity (Kp>2 :wink:) so you will also need some Cloud-God blessing 🙂
I hope I have not scared you away with all these details, but don't worry about all the science and details about being an astronomer or a weather expert, there are apps for everything these days
2- Use an Aurora Forecast Application
Keep Calm and download the Aurora app which gives you all the weather information in one place. My favourite application that I found handy is the My Aurora Forecast. The interface is easy and shown below. You can choose your location and it shows you the cloud coverage and solar activity in selected area. It shows the Kp value, cloud coverage and even the viewing probability.
3- Stay for a Week
Try to stay in these places for a week to maximize your chances and rule out bad-weather days. Typically a week is good with at least 3 days dedicated to see the lights themselves.
4- Practical Tips to Find Top Northern Lights Locations
We now know where to book our flights to and also have the application installed and learned how the weather chasing works. You still need to know which parts of the city should you choose to watch the Auroras. This was the biggest part of my research as I already knew I would go to Arctic Scandinavia. I found the following method the best during my own research.
1- Chase Hashtags and Pictures from Reliable sources
I spent some time looking at the top Aurora pictures posted on Facebook by travel companies that offer Northern Lights viewing tours and traced the location of their pictures. You can also check the Instagram hashtags #aurora or #northernlights, but note that many times they only have the main city name. What worked for me the best to spot locations was by tracking pictures uploaded by top photographers in 500pix.com. Believe it or not, this was an epic idea, as many photographers had tagged locations and I pinned them all to check out. In my case, I was going to drive around Tromso, Abisko and through Finland and by doing this activity, I created a list of all the locations that I would try driving through to chase the Auroras (shared below).
2- Trust the Travel Agencies
The best advice for someone who does want to go on road trip by yourself is really to pay for the agencies if you can afford to. These agencies have so many different aurora viewing camps in different regions around a city and they have their agents constantly watching the sky. This network makes it easy for them to communicate if the Northern Lights are seen in one location and they will quickly take you to the right places. It is a bit expensive, approximately €100 or so per person, so if you can't afford it you can try chasing the northern lights yourself by going to right locations.
Having said that, northern Arctic cities are very famous for Aurora and if there is a clear sky you can see them anywhere. Weather is really the key player.
Guide to Chasing Northern Lights: Final Thoughts
Northern lights viewing is definitely a once in a lifetime experience for those who are not lucky enough to live in the above destinations. If you have this on your bucket list and want to plan your dream trip, I hope this guide helps.
Both of the weather elements are not in our control and hence you can only hope for the weather to be in your favour for your visit. Given this, you still can maximize your chances if you stay in these places for a longer period of time to try and find some good weather days. I did my trip for a week and unfortunately/fortunately only saw Aurora on one day as it was cloudy almost every other day (:unlucky:). However when my friends visited just after a week we did, they saw the lights beautifully with high solar activity in Tromso. Keep exploring!
Pin this Guide for Future Reference!