Are you planning to take road trip? Road trip planning is a fun process but can be tedious too, especially with international road trips. Having taken multiple road trips in various countries & continents over the last five years, I have gradually become comfortable in quickly making road trip plans including booking rental cars and planning cross-country journeys from airport to airport. I am sharing some of my top tips for how to plan a road trip, which I hope will inspire you and set you off for planning some dream road trips. Here is my ultimate road trip planner guide with printable checklists. Let us ace this "Art of Road Trip Planning", hit the road and continue exploring!
If you don't know where you are going, any road will get you there
The Art of Road Trip Planning
Planning a road trip takes a lot more effort than the usual travel planning especially if you are travelling internationally. It requires careful planning around whom to travel with, budget limits, where to stay and all the attention to drive and handle the car. If you are going for a city break, you can pretty much get away with a list of top landmarks, booking a hotel in the city and even taking organized tours. This might not work for road trip planning when you also need to plan the best scenic routes, and drive that extra mile in unknown or less travelled roads. Hence, the first thing you need for a road trip planning is the inspiration and the wanderlust to fuel your heart to take the extra effort and get planning.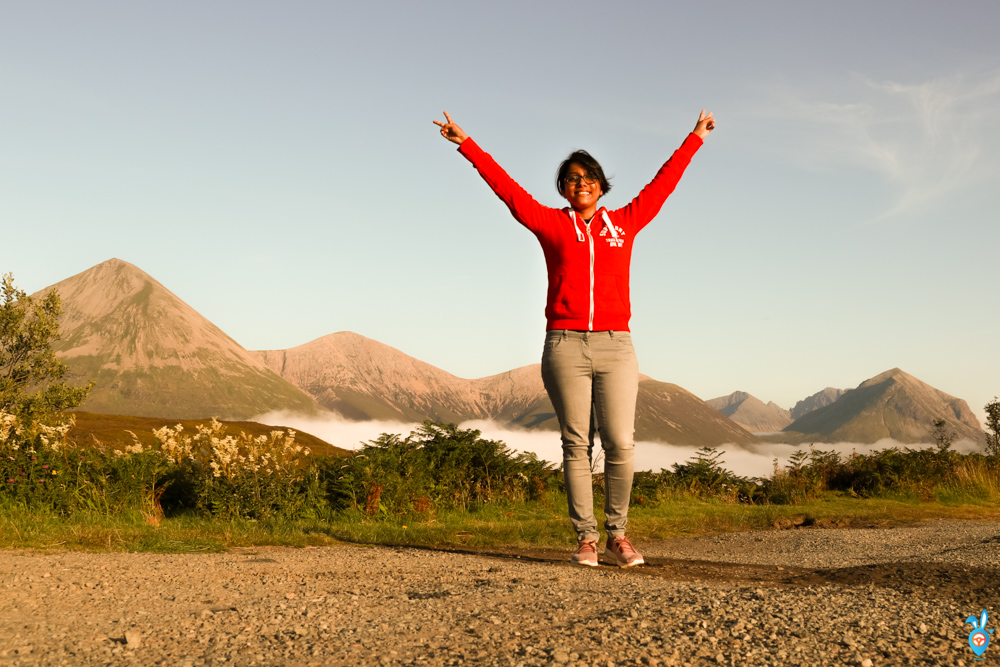 Road Trips and Me: My first international road trip was in 2015, mostly planned by a friend, which got me addicted to exploring the most scenic and remote areas. Years later, I am more than happy to call the road my home during vacations these days – I just love being on the road. This has also prepared me to plan a road trip very quickly – I am happily planning road trips during in my free time these days. I have a bucket list of road trips that I wish to cover around the world, and that is my biggest personal passion project to keep me going in the world.
---
Road Trip Planner Guide
This is my ultimate road trip planner guide to help you get started and prepare for your own road trips. This is a step by step guide that I will continue to improve as I take more journeys. I recommend approaching all the road trip planning in two main phases below.
Road Trip Planner Phase 1: The first phase is to decide the destination or country you want to explore, find a group to travel with and booking a car, accommodation etc. This step involves lots of researching and it is the most trickiest.
Road Trip Planner Phase 2: Second phase is to plan and prepare for the journey itself. This step involves practical steps during the trip.
I will first go through detailed items for each phases and in the end, I will also cover some top tricks to keep in mind for road trips in general.
---
How to Plan a Road Trip: Phase – 1
1. Pick a Road Trip Travel Group
Your road trip planning starts with finding a group of friends to go on the road with. You might have to consider the fact that you need to be with folks who are like-minded with similar interests as well as who can match your budget and lifestyle to a good extent as you have to stick with them for multiple days. What I have personally noticed is that unlike an easy city break, road trips usually need adventure minded folks who are willing to compromise schedules, love spontaneity and can be patient and deal with uncertainties.
READ: 3 Days Road Trip in Tromso in Winter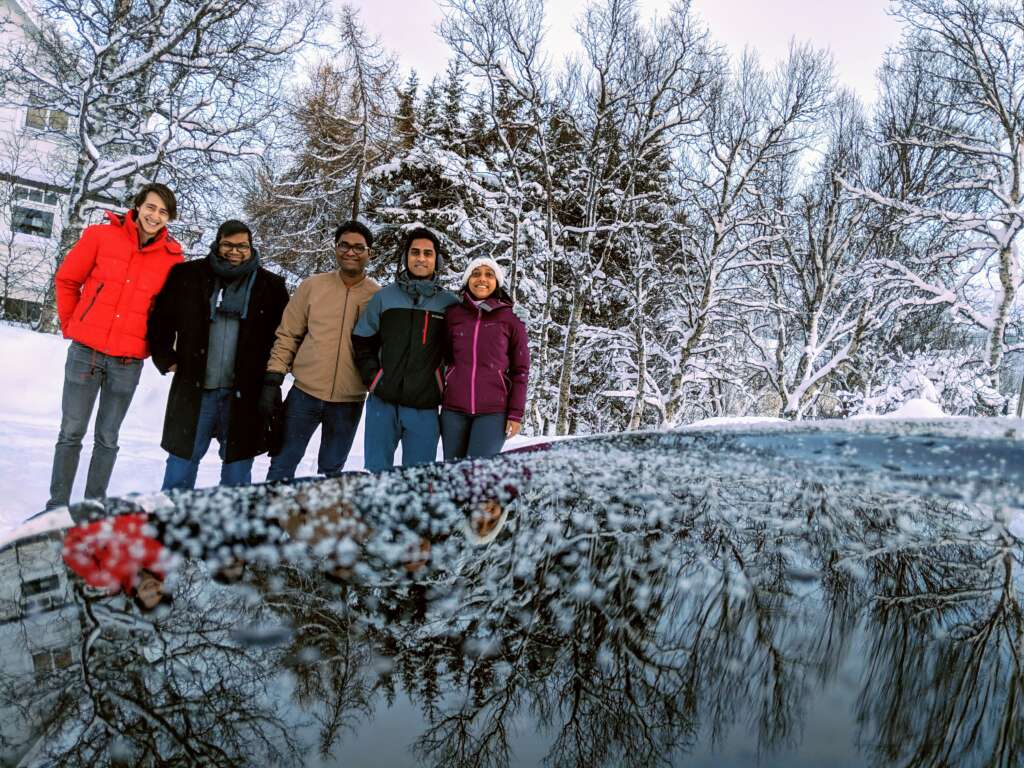 I personally don't like planning too much and want to have flexibility, so much so I have even cancelled pre-paid accommodations to extend a day in a place I fell in love with during the journey. Some others like to stick to a schedule. So picking the right folks or at least agreeing to the style is a must for your road trip planning. Again, it is hard to find matches for all angles, but make sure you are at least with folks who are happy to adjust with what happens on the road, are flexible and have some adventurous or risk taking spirit.
2. Pick a Road Trip Destination & Duration
The destination and major routes to cover can be picked based on seasonal experiences like crossing some of the fun outdoor activities in winter, epic landscapes and scenic drives, crossing a bucket list activity item or even finding some cheap flights. I usually have a country, national park or scenic route in mind and start to check when are cheapest flights to places nearby and plan routes around the airports. You also need to pick a destination that your friend group would love to go to.
READ: Winter Bucket List for Travellers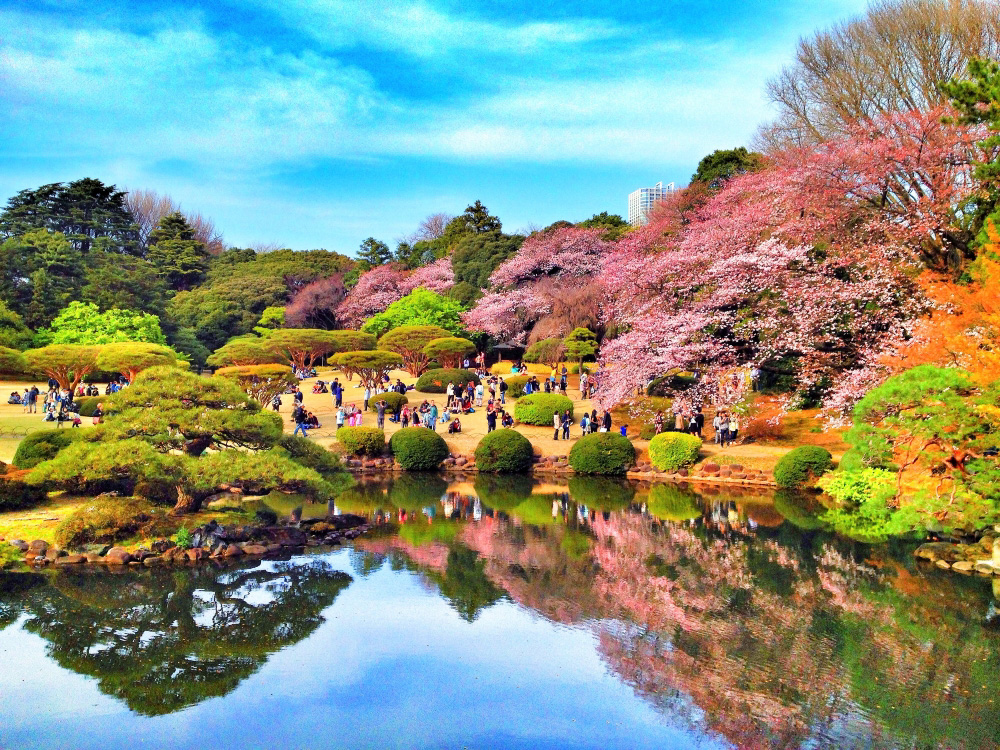 I usually share some of the trips I have in mind with my friends or note a destination or experience they mentioned they would like to do and consult them as I start planning. Having friends like that helps, but these days there are also many travel communities where you can find travel buddies.
3. Agree on Budget
It is important to understand the budget limits of everyone first hand to make sure that everything you book- car, accommodation etc. fits the budget of all. Note that main expenses include calculating accommodation cost and food per day, total miles to be driven and gas costs, car insurance costs, finding tolls along the route, national park entrance costs at the minimum. Once you have a rough idea of the budget needed in the place, you can try to negotiate amongst the group for where to cut costs.
READ: Dog Sledding in Tromso, Norway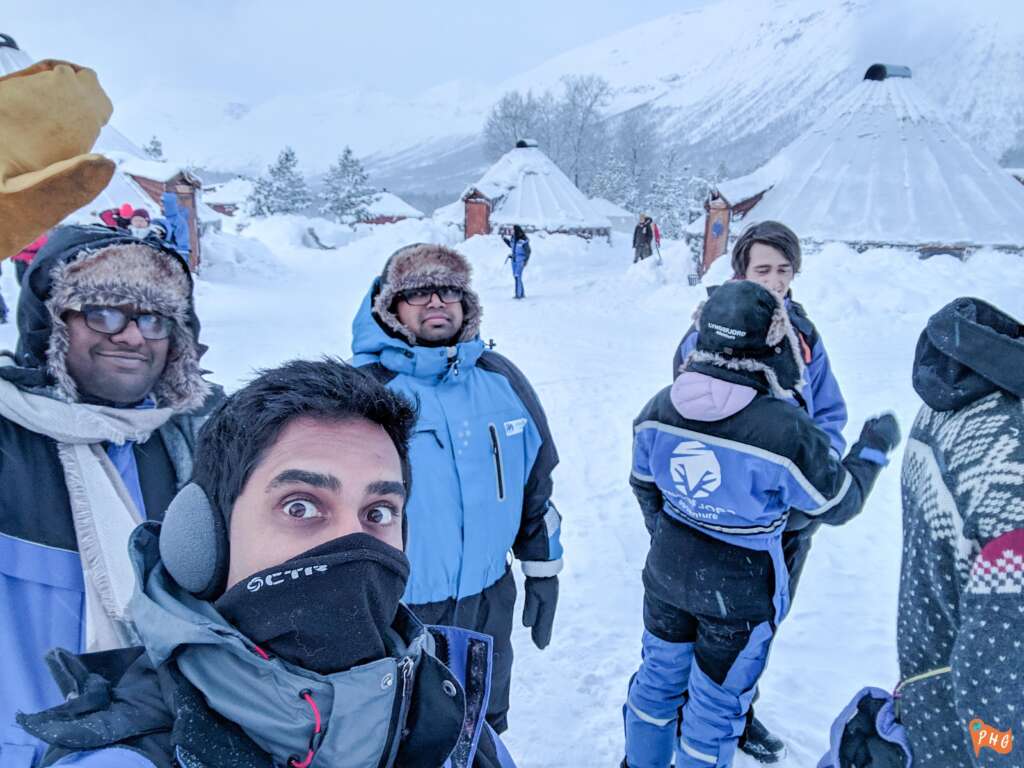 I usually plan the road trips for my friend groups, so this is what I generally do – I research the costs for these top things on an average in the destination and then consult the group before finalization.
4. Identify Top Stops with High Level Route- (Research)
Top Tip: Divide the top stops/cities identified into two categories- must-sees/dos and optional ones. This will help manage expectations of all.
READ: 2 Weeks Scotland Road Trip Itinerary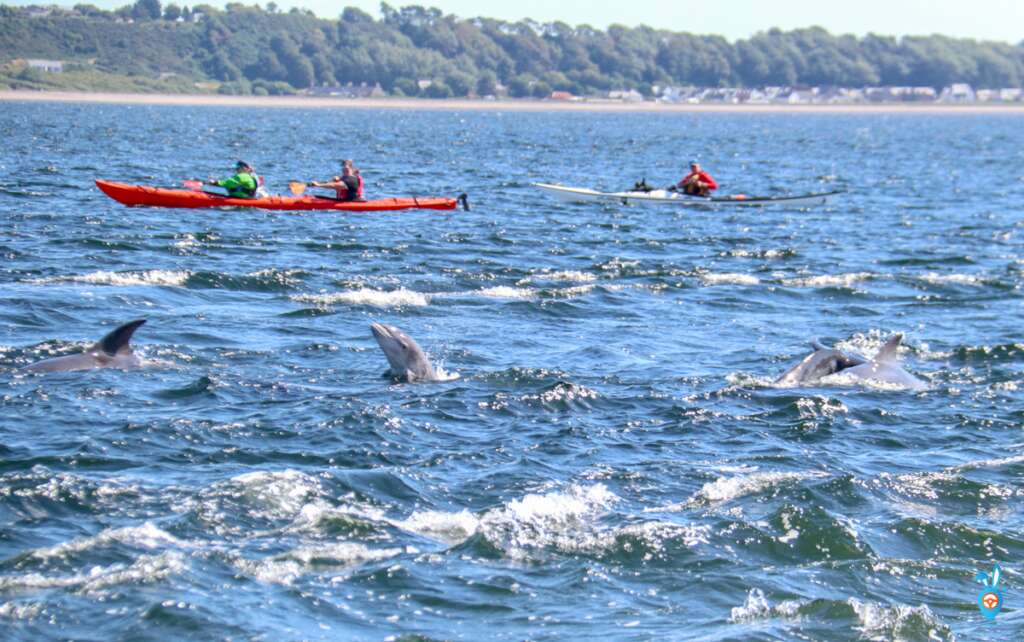 Must-Sees: Must-sees or dos by your fellow travellers is non-negotiable and has to be covered. You have to hit this list 100% to make sure you are all happy with this trip and return back as friends 😉 I am exaggerating, but note that for many of us we get limited holidays in the year and we do want to get the most out of a costly holiday, and don't want to have regrets.
5. Plan a Route using Google Maps
Now that you know all the top stops you would like to cover, use google maps to plan the route. Use the directions panel, add stops and examine the route the app suggests. Then comes the most important thing to do to make your trip worthwhile, for each route suggested, look for detours from the highways that can be done by adding a little more time, but goes along scenic landscapes- lakes, water, beaches, forest, you name it.
READ: Best Scenic Drives in the UK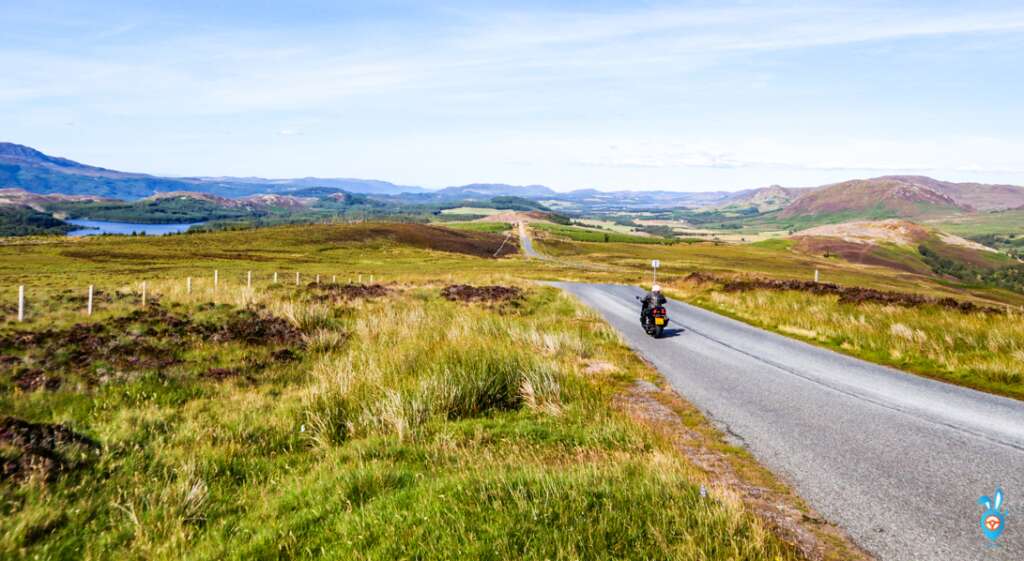 As a landscape and nature lover, I normally study water bodies and green areas on the map and google a bit about villages and towns you see in the detours. You can do the same for pretty much anything like art galleries, restaurants, parks etc. For example, I learned about the Lochs in Scotland this way, otherwise I would have no idea. This map research will help find the less travelled but most scenic routes to take, which has always worked for me and brings lot of exciting destinations and adventures to the ultimate road trip itinerary.
Top Tip: Always try to take the scenic route when you can, only take highways when your goal is to quickly reach the next destination. Again, research about the road conditions and safety a bit too. I am leaving the common sense part as an exercise for the reader 😉
6. Book a Rental Car
Once you have a rough plan of the route and know the time needed to cover your itinerary, it is time to find a car. Booking a rental car is an expensive ordeal, which definitely needs similar research as booking a flight.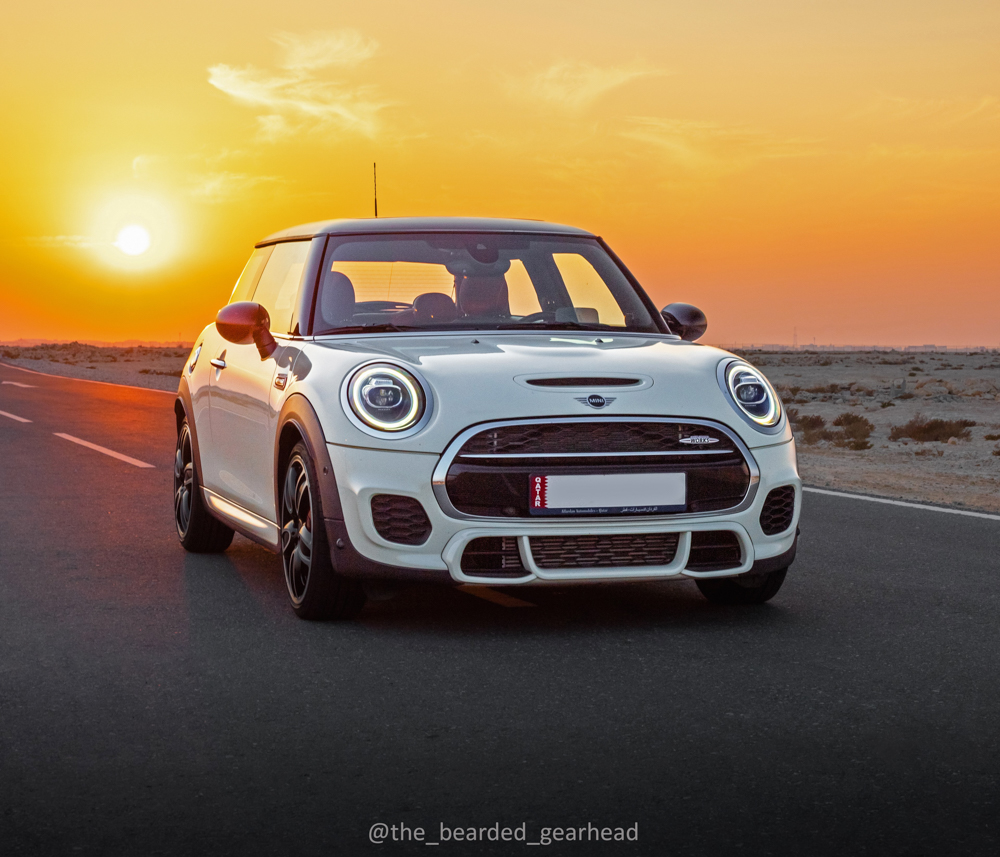 Some things to note when booking a rental car are:
With some extra money you can usually pick up and drop your car in different destinations. I normally do this unless I can plan an itinerary round trip taking loop routes. This is quite handy to cover as far as I could from where we started and not repeat the same route. Balance the budget and see what is best for you.
Find good car insurance deals, and check with the companies directly if they have a deal they offer. I usually don't go for a single approach as which deal or company is the best varies per location and circumstances.
7. Book Accommodation
Finding accommodations on a road trip can be tricky especially if you are traveling remotely. Note that some travel booking sites are popular in certain regions for accommodations and one size fits for all does not work for every country either. Some places are very safe and some are not, doing some proper research on places to stay is a must before you rely on same travel booking website. In developed countries, I usually try to stay with locals and explore more and in under-developed or not-so-tourist friendly places, I recommend sticking to popular hotel or accommodation provider chains. Researching the destination is a must to avoid complications.
READ: Fall Foliage Road Trip in Vermont
How to Plan a Road Trip: Phase – 2
8. Car Safety
Safety on the road should be the first priority for road tripping. Remember to learn the driving rules of your destination and even watch some YouTube videos, before your departure. Make sure that you always have plenty of fuel/gas during the drive, avoiding filling up gas at the last minute, just in case the fuel station you were banking on is closed for some reason. Another important thing is to check the route conditions when you drive and making sure your tires are ready for it, especially in extreme climate like heavy winter. You should also be aware of what to check in the car before and after the road trip.
Another thing to note is to check the emergency contact numbers along the route and keep them written in a book as well as in your phone and make sure you know how to contact highway assistance in the region you are going to be traveling, if you're renting a car this may or may not be included. Carrying at least an extra tire or a breakdown kit is a must and the relevant car repair tools if possible.
READ: How to Check Your Car Before and After a Road Trip
9. Road Trip Entertainment
A big portion of road trip includes the time spent in the car, which can also be made super fun to create memories. Listening to your favourite music or podcast can cheer up the road trip vibe, including singing along with friends. There are also multiple games that can be played in the car. Make sure that you have sorted out a playlist for your trip, and even consult your group to mix everyone's choices if possible.
Nowadays, playlists are mostly in smart phones, but make sure you carry the songs downloaded to reduce the usage of the data or to not be dependent on internet availability. Also make sure to carry the relevant cables and electronics needed to connect the phone to any car, especially if you are not sure which car will you get from the rental. Summary is, make sure you can play music and have entertainment options within the car. Driving can become monotonous and boring as every route you take wont be scenic either 😉
10. Navigation Gear & Apps
Navigation is an important item for a road trip and it is must preparation for road trip planning. Make sure that you have a navigation device with you if possible, and don't totally rely on a single smart phone just in case your phone was lost or the battery died. I usually carry an extra phone with me which I leave in the car. Even if you are using phone, remember to download the maps offline to not be dependent on internet availability. Also carry, printed maps of the place if possible and even buy guide books if you are travelling in remote areas.
Some of the top smart phone applications include:
Google Maps
Apple Maps
Waze – This application can be relied more for up to-date traffic enforcement and speed limit alerts.
Citymapper – Best to route within a city
iExit – Find the best rest-stops on your route
Viamichelin – Includes toll prices in a route, helpful to be aware of cost along a route
Outdoorsy – Motorhome rental app (US).
DYRT – Find camping sites (US)
Parking apps (RingGo, PayByPhone, Parkopedia) (UK) – Attempt to make finding and paying for parking easier.
Toilet apps (Toilet Finder, Where is Public Toilet) (UK) – When you've got to go, you've got to go.
12. Road Trip Packing
Documents: Driving license, passport, visa and other relevant documents.
Navigation: All items like navigation gear, maps, and guide books as mentioned above.
Itinerary: Printed list of itinerary and bookings.
Road Safety: Essential car repair tools, emergency kit and first aid kits.
Money: Carry some local currency.
Personal items: Clothes and comfort items for the car, especially if you have a back pain etc.
Electronics Gear: Carry all the photography gear including cables and other car accessories.
Food: Carry water, snacks and even a cooler for storing food.
13. Road Trip Food
Carrying some food with you is important during a road trip, especially when travelling to remote areas. You can't always rely on restaurants and supermarkets being present along your route. Hit a super market whenever you find one and carry some snacks, fruits and easy to eat meals in emergency along with you. Remember to hydrate yourself regularly while being on the road, and keep multiple water bottles with you. One of my favourite food hacks for road trips is to carry Huel with me when I travel and with their latest hot and savoury line, it is also worth carrying a flask and boiled water as it can be made in 2 minutes which makes a perfect ready to eat meal. Energy bars, chocolates, crisps and juices are all good options to enjoy that long drive. I find it hard to reserve restaurants during a road trip due to the time commitment issues, but it is always good to note some restaurant options along the way. I usually check which are the main towns that have restaurant options and align the meal time to one of those to make sure there are options. Carrying breakfast items usually help to avoid time spent in the morning. Cooking is an option if you have such facilitates in your accommodation, all you need is a supermarket and there won't be schedule issues. I try to have a balance of options during the trip- some days cooking, some days restaurants etc.
14. Connectivity
The world revolves around the internet nowadays and having cellular connectivity is important not just for data but also to communicate during emergencies. It is important to check whether your phone connection works in the country you are visiting and what limitations exist in terms of international calls etc. In the UK, I use Three mobile network which provides roaming free in 72 countries and is a life saver. There are other providers who will also provide good deals for roaming. Just make sure you have checked this before you leave, especially heading internationally.
15. Travel Finance
Travel banking is tricky sometimes depending on where you are visiting. Travel credit cards are plenty available and Visa/Master card should work internationally. But the major headache is in identifying the best options for saving a huge amount of currency exchange fee etc. Based in the UK, I use Starling bank which also allows currency conversion with very minimal exchange charges. WISE is a popular option these days and they also provide Master cards. I've never used travel specific cards, but there are plenty credit card options especially in America for good travel deals and points.
How to Plan a Road Trip without a Full Plan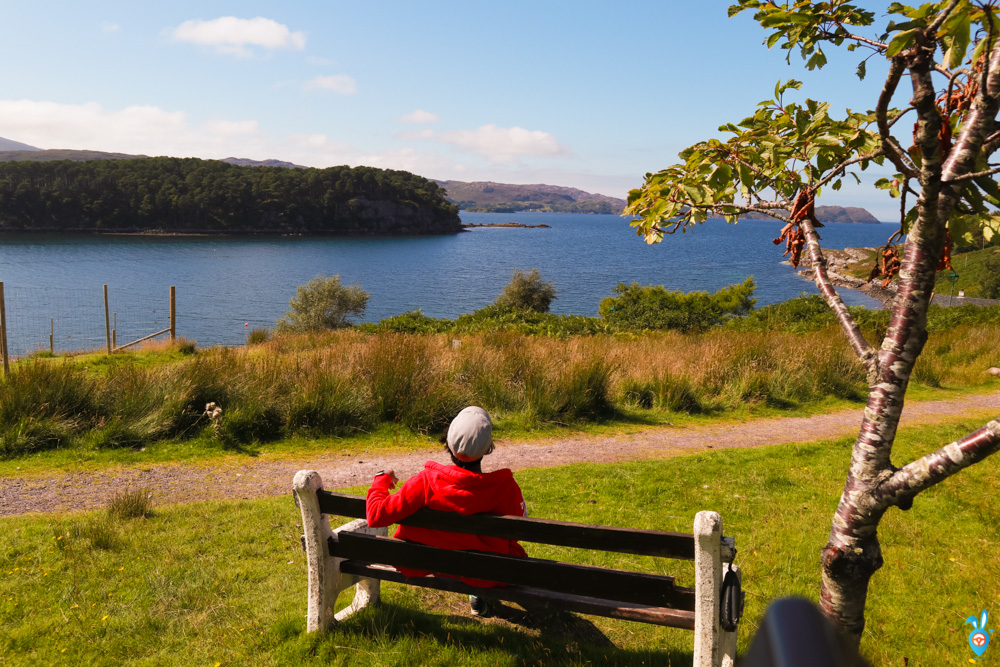 Leave Some Free Days : As road trips lead to many spontaneous and unexpected experience encounters, it is hard to really follow a schedule. I have sometimes returned without covering 25% of my planned itinerary, especially on a long road trip across countries. The trick is to add some free days and even to delay booking accommodations in some places to buy you the ability to be more flexible. Not only that, a break between long drives is good to re-energize if it is a multi-week road trip.
Ask Locals: Do say hello to the locals whenever possible, and ask their recommendations. I usually do this in souvenir shops where I spend quite a lot of time. I adore such local craft shops and bring back lot of goodies to decorate my home.
Hidden Gems for Photography: In a souvenir shop, I usually take a good look at the post cards on sale. I do collect post cards, but the display is the best route to finding epic photo opportunities and scenic places in the destinations. I have found a few places and clicked some top shots in a destination using this technique. As always I wish I had more time 😉
Road Trip Guide: A Few More Tips
Get on the road early and stick to daylight hours: If the route is scenic, do make sure you see them in the daylight. Getting on the road early is a myth in my case as I can't open my eyes before 9, but you know don't learn that from me. I have missed many epic routes being late on my trip. For early birds, you will rock it!
Exercise or rest breaks: Take regular rest breaks to walk a bit or stretch to avoid long drive fatigue.
Let your bank know you are travelling : Some banks block your card with suspicious activity if they suddenly see money being spent from an unusual location. Best way to prevent this hassle is to call your bank and let them know where you are going.
Road Trip Planner: Final Thoughts
Travel planning is an art, you can create your own itinerary that matches your interests and set out on a journey to interesting places that await epic experiences and discoveries. There is a lot to explore out there and by taking road trips you increase the chances of unique and special views of the world very often. Go Road Trip! Though a tedious process to plan, road trips are usually worth it and hope this road trip planner helps you get started.
Enjoy Your Next Road Trip!
Pin This Road Trip Planner for Your Adventures