The Netherlands is one of the top destinations to experience natural spring decorations with stunning scenic flower fields. From April until mid-May fields of flowers including tulips, hyacinths and daffodils paint the Dutch land in various colors, making it perfect for a spring road trip in the Netherlands. Aside from the colorful flower fields, there is another Dutch experience not to miss during this time of the year, which is visiting the famous Giethoorn village. It is a picturesque little village in the north of Amsterdam, that is canal operated and car-free, and is covered by lakes, reed beds, and forests. To fully absorb the beauty of Giethoorn village, a perfect time to visit is during the spring season that offers long days and a perfect climate to be outdoors and enjoy riding the canal tour boats.
Spring in the Netherlands
---
Netherlands Spring Road Trip Itinerary
Our plan was a budget-friendly road trip in the Netherlands to explore the Giethoorn village highlights and hunt free tulip fields while traveling to the north of Holland, where the Dutch dikes are located. Rather than visiting the typical touristic destinations to see the Holland flowers, we decided to just explore Flevoland in Lelystad, a beautiful place with open tulip fields. For a better view of spring flower beds in Holland, check this out. I would recommend visiting Keukenhof Gardens, which is known as the most beautiful spring garden in the world.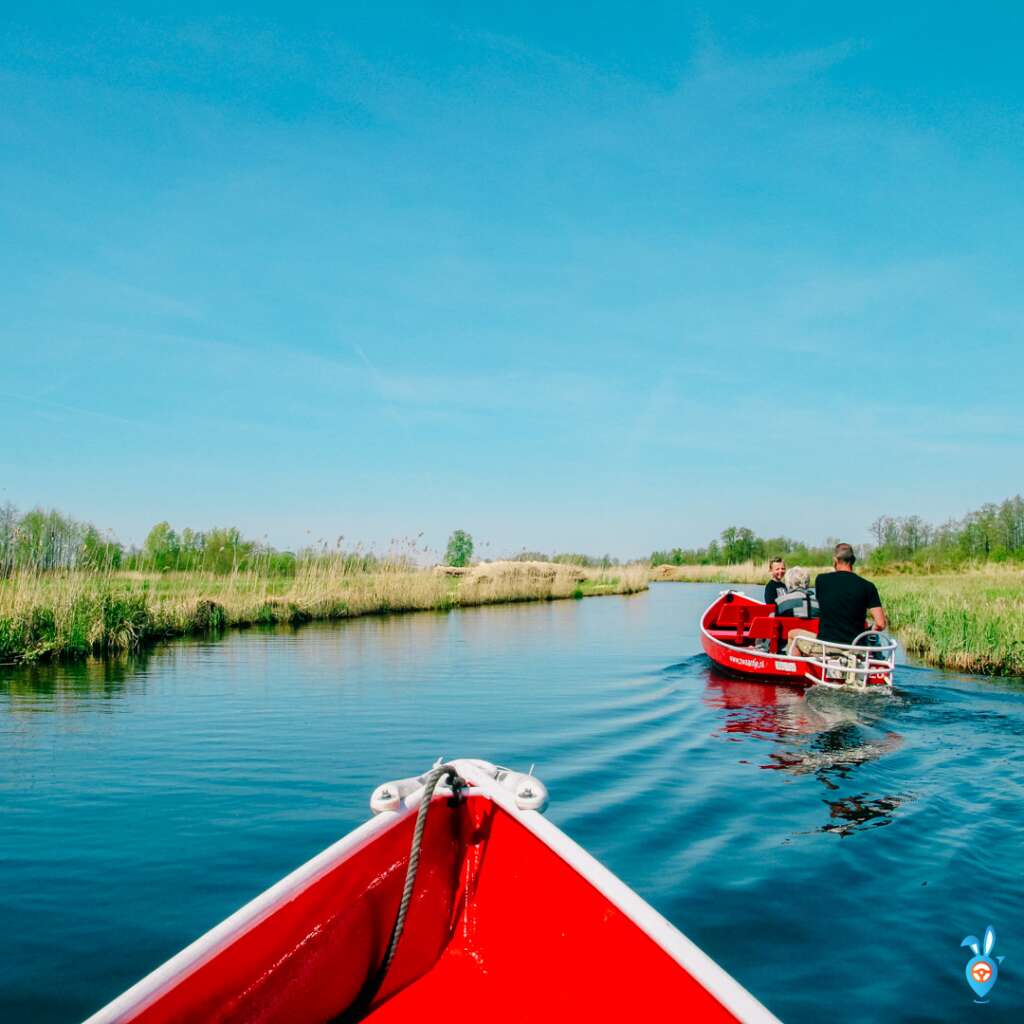 The itinerary we followed was a very simple day road trip.
I lived in the Netherlands for two years while I did my masters, and was lucky to have friends who took me on a spring road trip in the Netherlands – a day trip to the iconic Giethoorn village and to the open tulip fields in Flevoland near Lelystad in the north of Holland for my birthday. This trip checks off multiple bucket list items- self-driven boat tour in canal only village, open tulip fields, and seeing the dutch dikes. Here is a guide to organizing a spring day trip in the Netherlands from Amsterdam or any other popular city.
Start: Eindhoven/Amsterdam- you can start this from anywhere near Amsterdam
Giethoorn Village
Flevoland Flower Route
Lelystad
End: Back home in Eindhoven
As we were locals we just took our car. In case, you cannot afford a rental car, the public transport system is pretty easy to follow. You could take a train or bus to the Giethoorn village.
Getting to Giethoorn from Amsterdam by Public Transport
Take a train to Steenwijk from Amsterdam Central and buy bus tickets to the stop called Dominee Hylkemaweg stop. The bus number is 70 and the ticket costs 4 Euro. Then you walk for 10 minutes following Google maps and you will reach the Giethoorn village.
---
Stop 1: Giethoorn Village
The Netherlands, as you may know, is a very small but densely populated country, known for its biking culture, tulip fields, canals, and multiple UNESCO world heritage objects. Giethoorn is an idyllic Dutch town in the northernmost tip of Overijssel, which is entirely canal-operated and there are no roads or cars, making it only accessible by boats.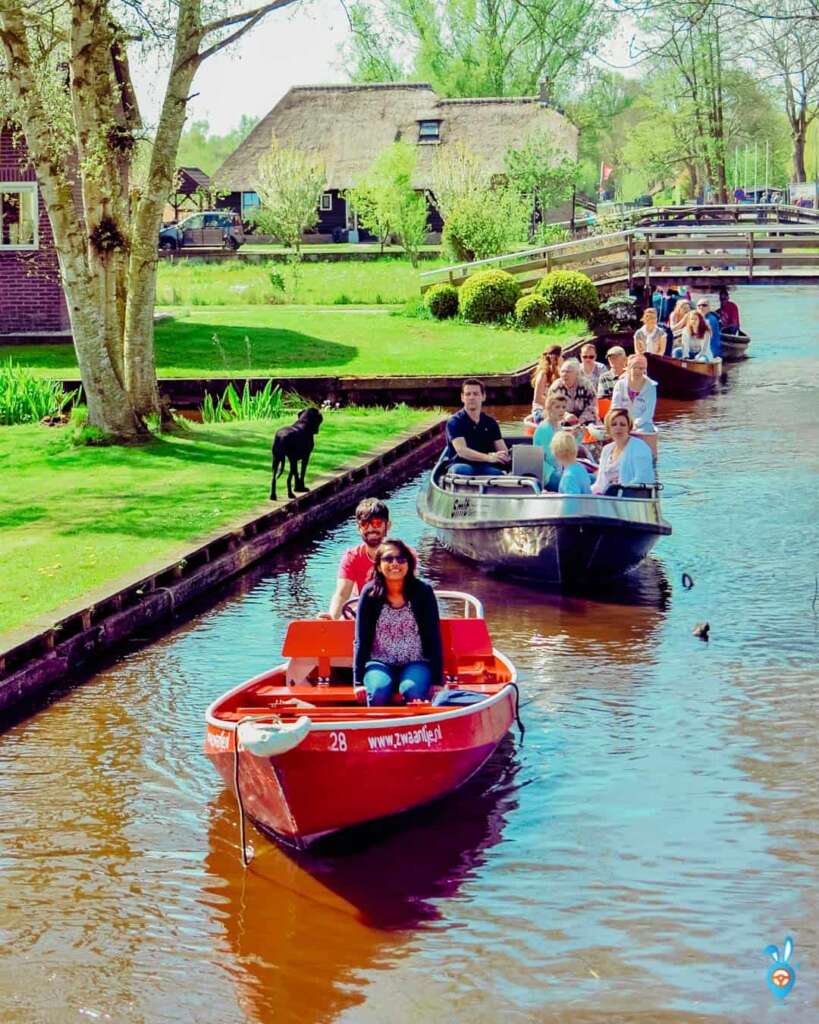 It feels like a fairy tale village consisting of 55 miles of canals connecting the water-side homes, eateries, and museums in this little town center. There are over 180 wooden arch bridges over the canals for pedestrians and cyclists to get around, but many houses are only accessible by boat.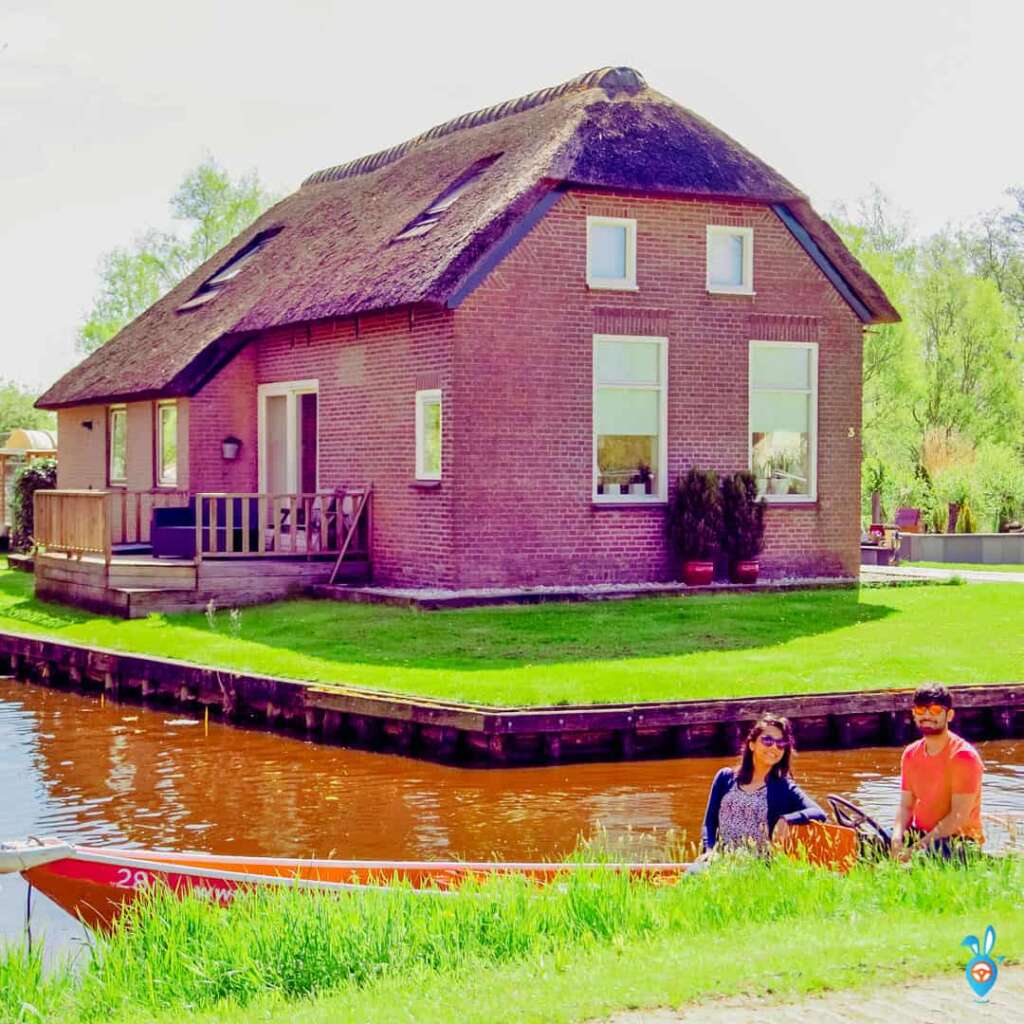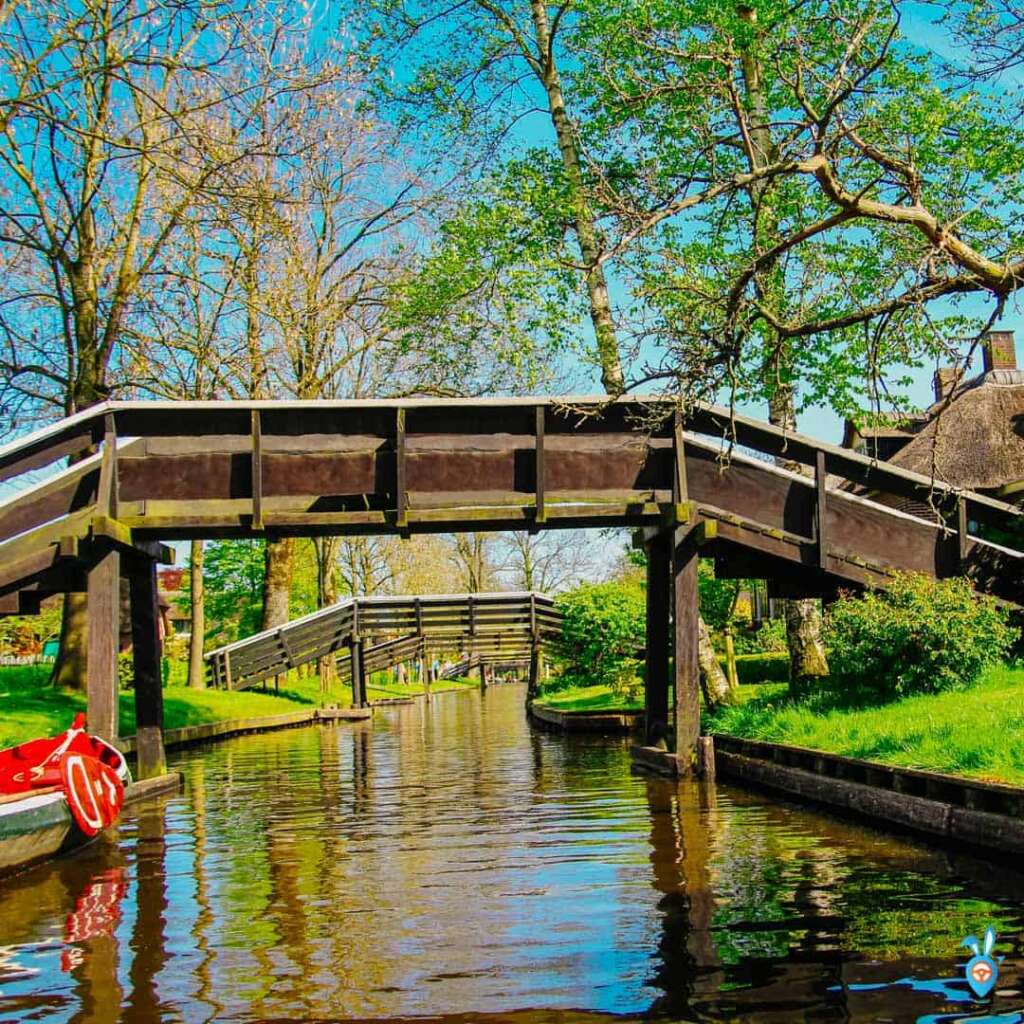 Giethoorn village with its many waterways and bridges is well-known as the Dutch Venice or the Venice of the Netherlands or Little Venice making it a splendid destination for a road trip in the Netherlands.
As the unique experience here is to travel by boat, we booked a private tour to ride an electric boat online before we arrived, as during this time of the year it can get pretty busy with both tourists and locals. Note that there are also guided tours available for the canal cruise if you would like a guide. The private boat tour was a fun and unique experience driving the boat even in the midst of a huge boat traffic jam.
During the journey, we passed many cute wooden bridges and unique thatch-roof cottages that keep you indulged by the charming scenery throughout. As we were busy driving the boat, I am regretful that we didn't manage to take as many pictures as we should have from my road trip in the Netherlands. Check out this video of Giethoorn Netherlands on Youtube, for a detailed view.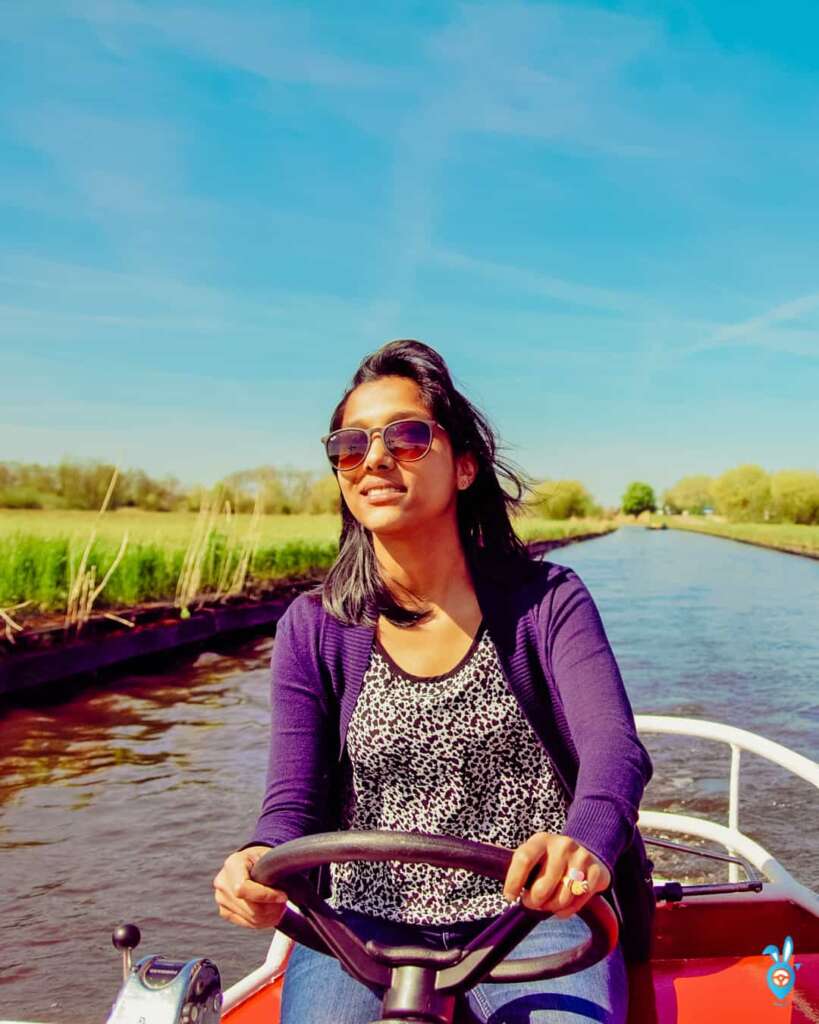 The boat journey across the village was a fresh and fulfilling experience, with sights of nature, pretty houses, and ducks paddling in the water. My friends captured a picture of me driving the boat at the same time there were bikers passing by, which I think is a clear depiction of the spirit of Holland and one of my favorite pictures of Giethoorn 🙂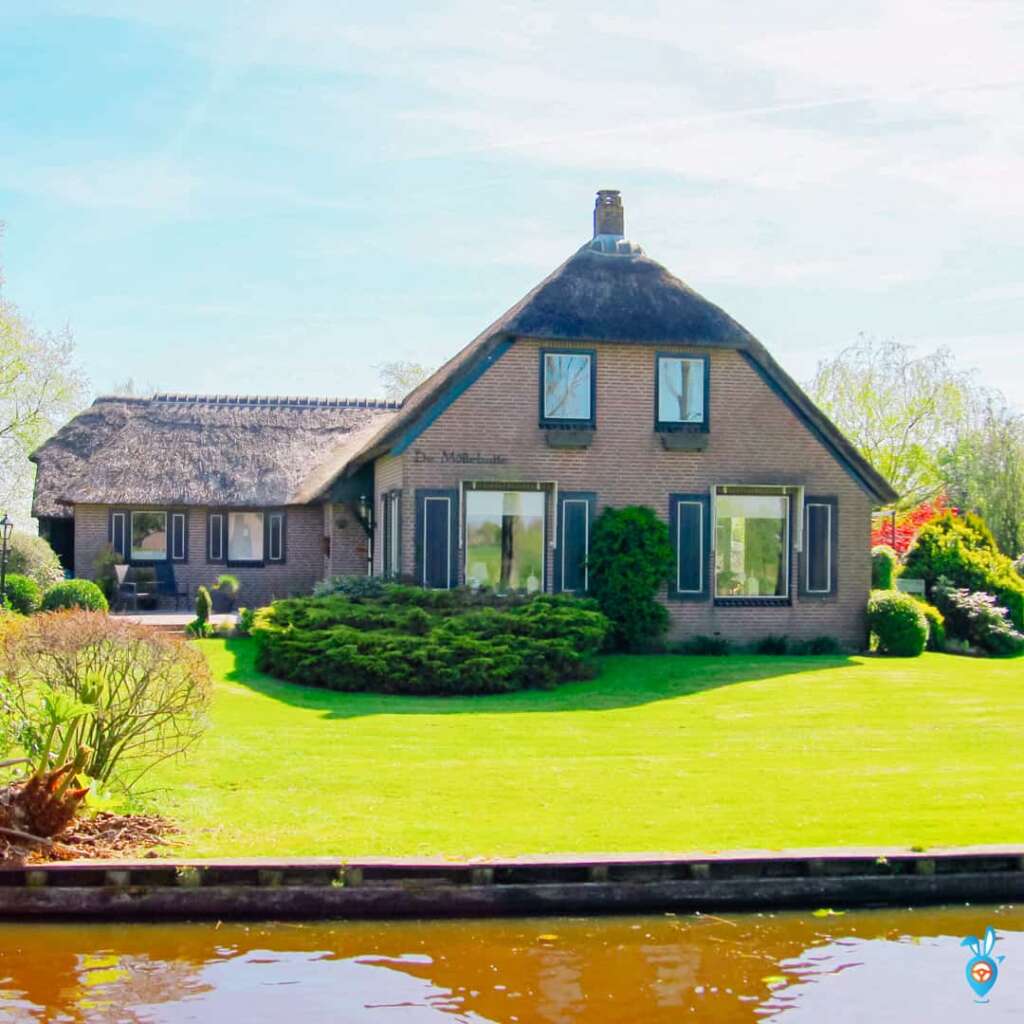 Giethoorn is an excellent day trip from Amsterdam, providing a unique experience of navigating a super cute village completely operated by water transport. The village has shops and restaurants to cater to the many visitors, including Airbnb stays as I discovered later. Houses in this village reminded me of the scenery pictures that were popularly used as backdrops in photos, greeting cards, and picture frames, while I was growing up.
Book a budget-friendly day trip to Giethoorn, Volendam, and Zaanse Schans from Amsterdam
---
Stop 2: Hunting Free Tulip Fields in Flevoland
Being students on a shoestring budget, we wanted to see the tulips and avoid going to expensive touristic places like Keukenhof filled with people during the tulip season mainly during April and May. My friend Avi had a good idea that tulips are grown in bulk in the northern province of Flevoland where the dikes are also located. Therefore, we decided to drive northwards from Giethoorn to the route Flevoland and hunt some open tulip flower fields that can be seen for free.
Flevoland Tulip Fields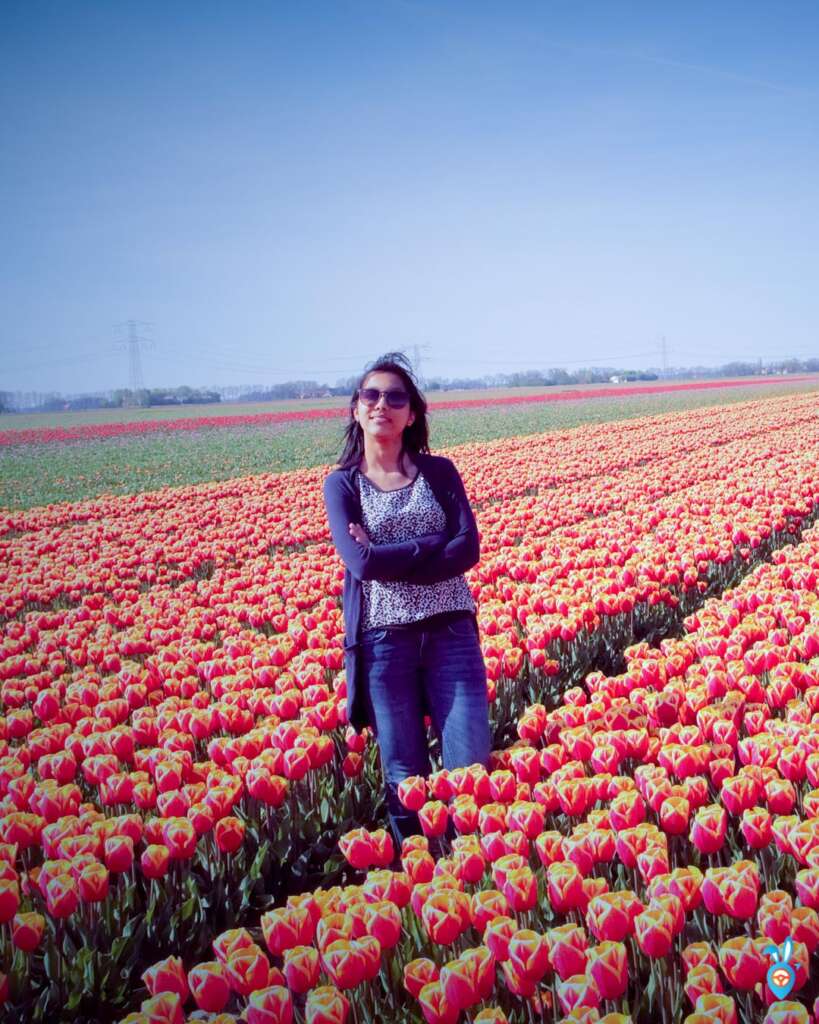 Flevoland is famous for its long stretched Flower Area and flower festivals. After a long ride along the anticipated tulip route in the direction of the towns of Emmeloord and Dronten, we started to spot the tell-tale colors.
These Holland flower fields are a striking sight of a never-ending carpet of flower bulbs in various colors, a true flower parade, which is as spectacular as usually portrayed in pictures.
Picking Tulips: Honesty-Box System
One interesting thing I came across here was an honesty box left for anyone who wishes to pick a flower to pay for it. I was awe-struck by this system that trusts society to be honest and considerate. Later, a Dutch friend told me this is a practice that farmers also use for vegetables and other crops. Isn't that a super ideal society and how we all would wish the world to be like?
---
Stop 3: Dikes in Netherlands (Lelystad)
We continued our journey to Lelystad, which is a large municipality surrounded by two lakes, Markermeer and IJsselmeer. All of the land here has been claimed from the sea with the help of dikes. There is a famous saying that "God created the world, but the Dutch created The Netherlands", which is based upon how this country is engineered to exist even when half of the land area is below sea level. Dikes are the fundamental water management infrastructure used to keep the land from flooding. To learn more about how dikes help with this, you can visit the museum Nieuw Land ('New Land').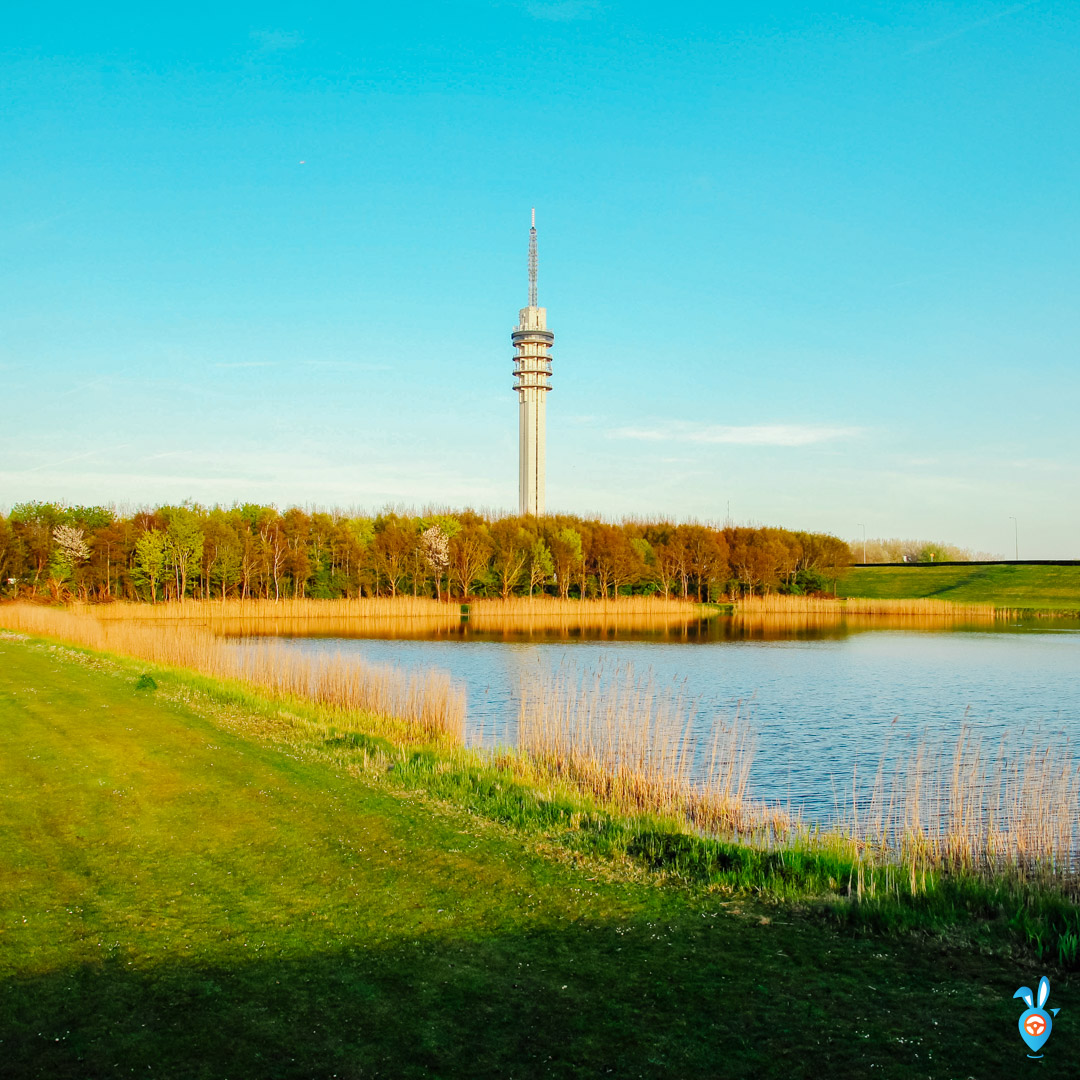 There is a famous statue of a giant man crouching and overlooking the IJsselmeer lake, near the dike road between Lelystad and Enkhuizen. It is known as Exposure and due to the sitting position locals call him the "pooping/shitting man". The statue is 25 meters high and made of iron pylon structures which took 6 years of work to complete.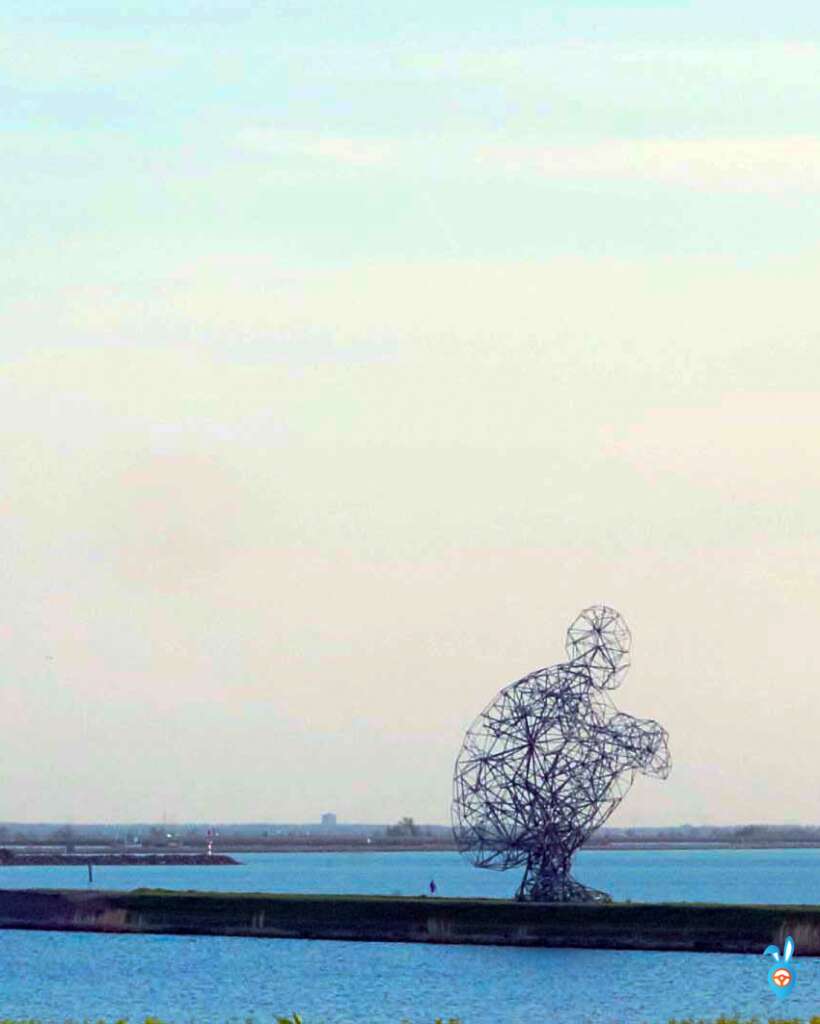 ---
Other Top Spring Break Destinations in Netherlands
Some of the other places to enjoy spring in the Netherlands include:
Apart from tulip fields, there are also daffodils fields and hyacinth fields to see in Holland during the spring season.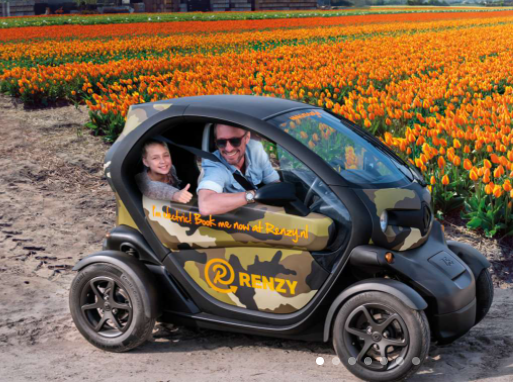 Book a Drive it Yourself Tulip Trip in Lisse
Final Thoughts on the Spring Road Trip in Netherlands
This blog covers some major sightseeing that can be done in the Netherlands in a day around the north of Amsterdam. Cities such as Amsterdam, Den Hague, and Utrecht are also super pretty during this season and are popular among tourists. Apart from the boat ride which was possible in Giethoorn village, another activity is to go biking in cities and countryside by renting a classic dutch bike.
Pin Spring Break Road Trip Ideas for Netherlands