Scotland is one of the best places in the world to see dolphins, especially from the land. The joy of watching dolphins swim in their natural habitat so close to you is an unbeatable experience not to miss in Scotland. I was so fortunate to experience dolphin watching at Chanonry point Inverness during a road trip in Scotland. In this blog, we will cover the best places to see dolphins in Scotland plan your Scotland bucket list, alongside my experience of dolphin watching in Inverness Scotland and some top tips to maximize your chances of seeing them.
---
Where to Watch Dolphins in Scotland
Moray Firth, Inverness
North Kessock Village, Inverness
Spey Bey Dolphin centre, Inverness
Chanonry Point, Inverness
Cromarty Firth- watch from the Cromarty bridge
Aberdeen Harbour
Staffa / Isle of Mull
Isle of Skye (Mealt Falls)
Dolphins can be seen from the Scotland mainland as well as by taking boat tours both in Moray Firth and in the islands of Scotland. I recommend the land experience if you don't want to spend money on a boat tour. It is not only very budget-friendly but purely an extraordinary experience.
---
Dolphin Watching in Scotland from Land
Out of all the top places listed above, the locations near Inverness are where you can see the dolphins swimming from the land. The Black Isle sea around Moray Firth, the east coast of Scotland, has lots of bottlenose dolphins, where you can watch the dolphins swimming and playing just from the shore, 10 meters in front of you.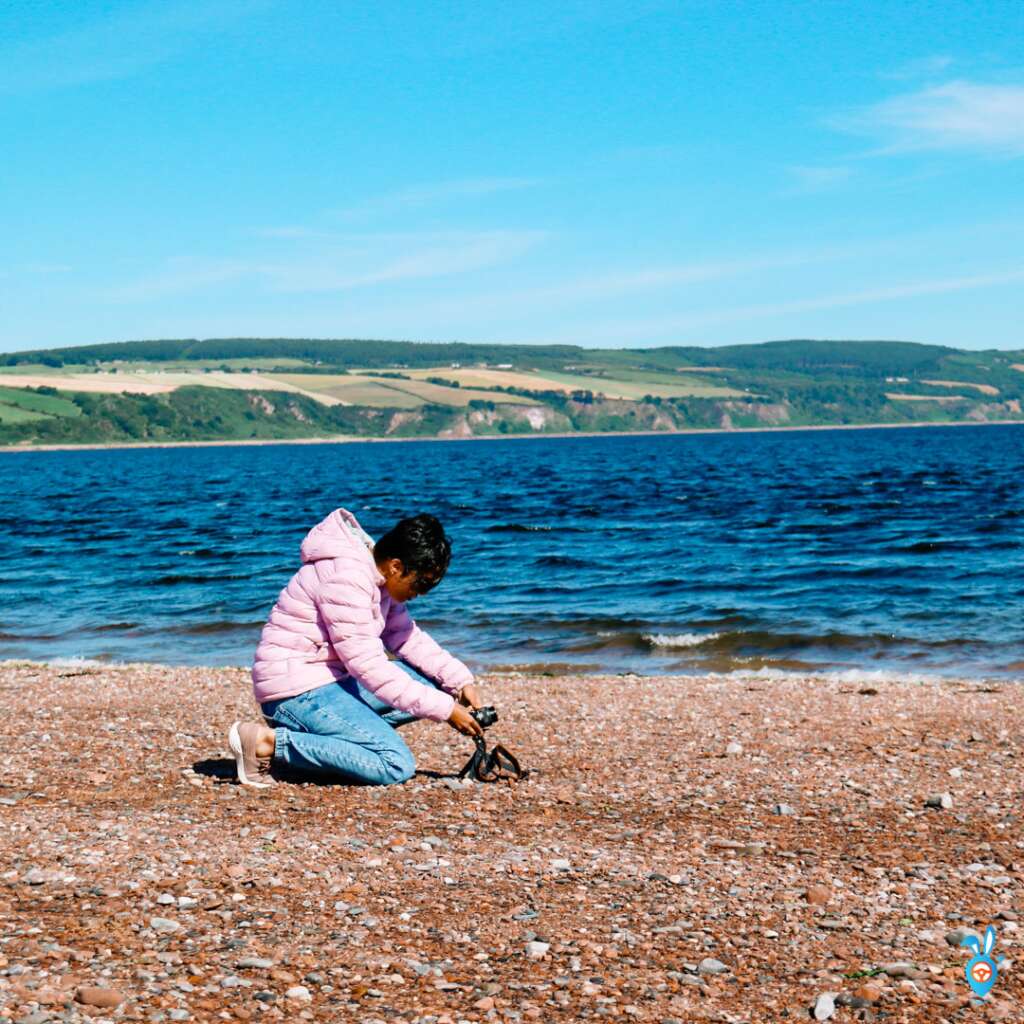 ---
Dolphin watching Boat Tours in Moray Firth and Islands
Islands where you can see dolphins include Isle of Mull and Isle of Skye. In these regions, you can take boat tours to see dolphins swim in the sea. Moray Firth in Inverness also offers boat tours for dolphin watching.
---
Best Time To See Dolphins in Scotland
The best time to see dolphins in Scotland is the summertime from the end of May until September, though dolphins are here throughout the year. Best time of the day to see dolphins are in the low tide time in the mid-morning and mid-afternoon. It is best to check the tide time of the day you are visiting to increase your chances of seeing the dolphins.
---
Dolphin Watching in Inverness, Scotland
Inverness is a perfect base to plan your dolphin-watching adventure in Scotland. Located in the starting point of the famous North Coast 500 route, this town has a lot of attractions to offer like the Inverness castle and many scenic drives including around Loch Ness. Most of the land watching spots for dolphins are located in this area. Many of these locations are within 1-hour walking distance within the Inverness city center.
In Chanonry Point in Fortrose and in the North Kessock village, you will find lots of photographers and locals waiting for few hours at the beach around the tide time to capture the dolphins. Bring your binoculars and tripods during your trip.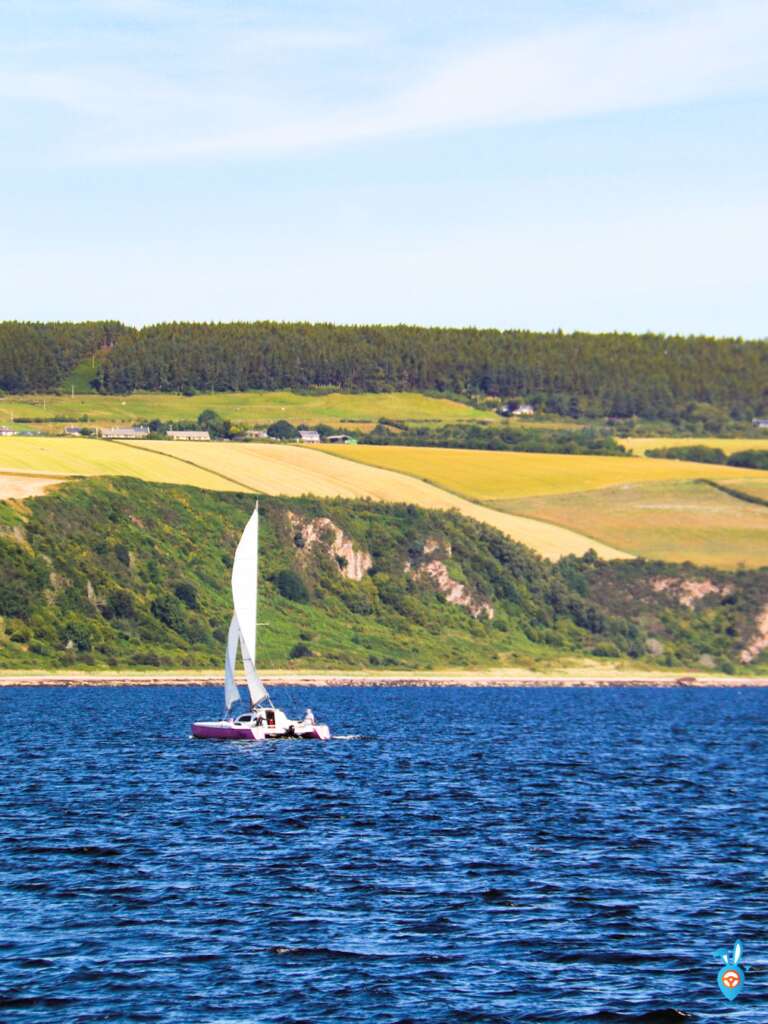 ---
Map of Inverness, City in Scottish Highlands
If you would like to get hold of a map of Inverness, you can download it from the 4umaps. com.
READ: Scotland road Trip Itinerary for 2 weeks in Scottish Highlands
---
Dolphin Watching at Chanonry Point Inverness
Chanonry Point is one of the most popular spots in Inverness to see the dolphins swim from the land. Land watching dolphins is a prime activity here. Chanonry Point has a lighthouse and is popular for lots of sea activities for example kayaking, sailing, etc. You can also take your water sports equipment and head out into the sea to see the dolphins up close to here. It is perfect for families to take kids and pets here and they can play at the beach, watch the sea and ships while waiting for the dolphins. Chanonry Point is located between Fortrose and Rosemarkie on the Black Isle and has its own car park. You should not miss the perfect chance to see the dolphins here – One of the Free Scottish Wildlife Experience.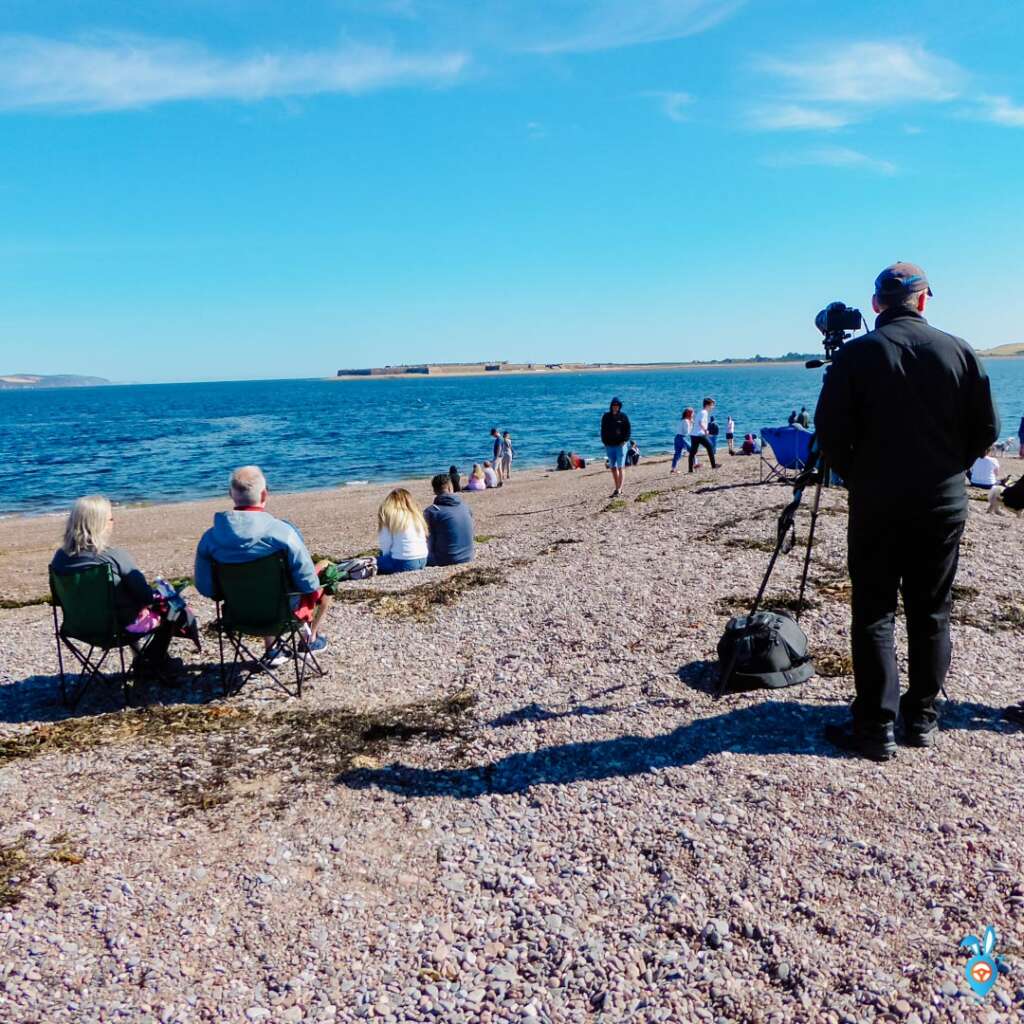 ---
Best Time to See Dolphins in Chanonry Point
Dolphins in Chanonry point appear around the rising tide time and the best time to see them is 1 hour after the low tide time. One can check the tide time for a given day on WillyWeather and time your visit to 1 hour afterward. I would recommend getting there early to make sure to get a parking spot, we were so lucky to have gotten the last spot.
---
Checking the Tide Times for Dolphin Watching
On the willyweather website, you can enter the region and find the tide times as in the screenshot below. Look for the low tide time in this area and then aim to get to Chanonry point around 1 hour after.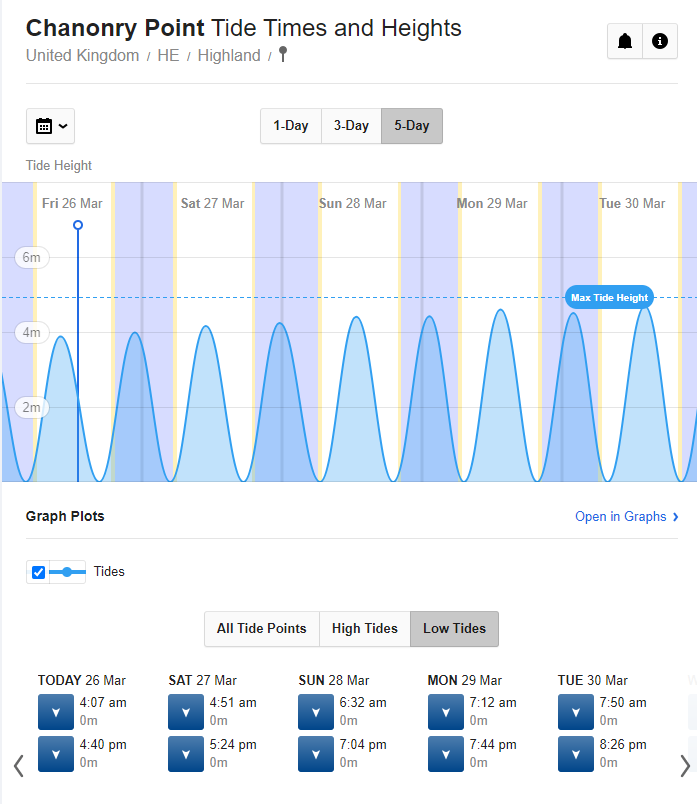 ---
Planning and Reaching Chanonry Point
We checked the WillyWeather site before the night for the low tide time and reached the point at about 10 am when the low tide time was marked 9 am. We were traveling by car as we were on a road trip and initially when we arrived it was disheartening as all the parking spots were taken, but then a couple left and we managed to get a space.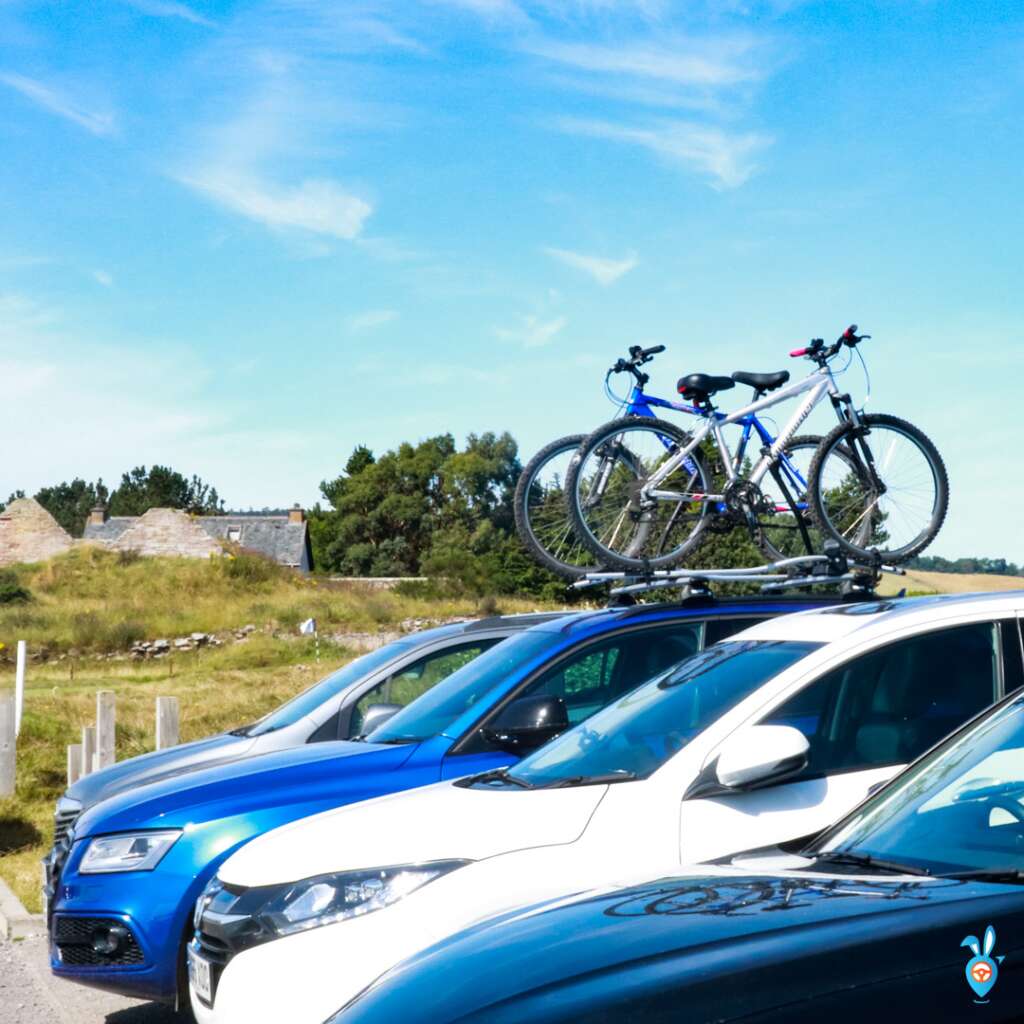 Top Tip: Go early to secure a parking spot, this is a free experience in demand.
---
Public Transport to Chanonry Point: Dolphin Shuttle Bus
If you don't want to be bothered about parking or are not visiting by car, or don't want to walk far, you can take a Dolphin shuttle bus to Chanonry point.
---
Chanonry Point Coast: Lighthouse and Beach
Chanonry Point is a great place to hang out in Scotland with lots of water sports activities ongoing and a stunning lighthouse. We first roamed around the lighthouse, where you will also see lots of folks reading a book and having brunch. It is a great idea to grab a bite here by the sea.
READ: Best Scottish Towns and Villages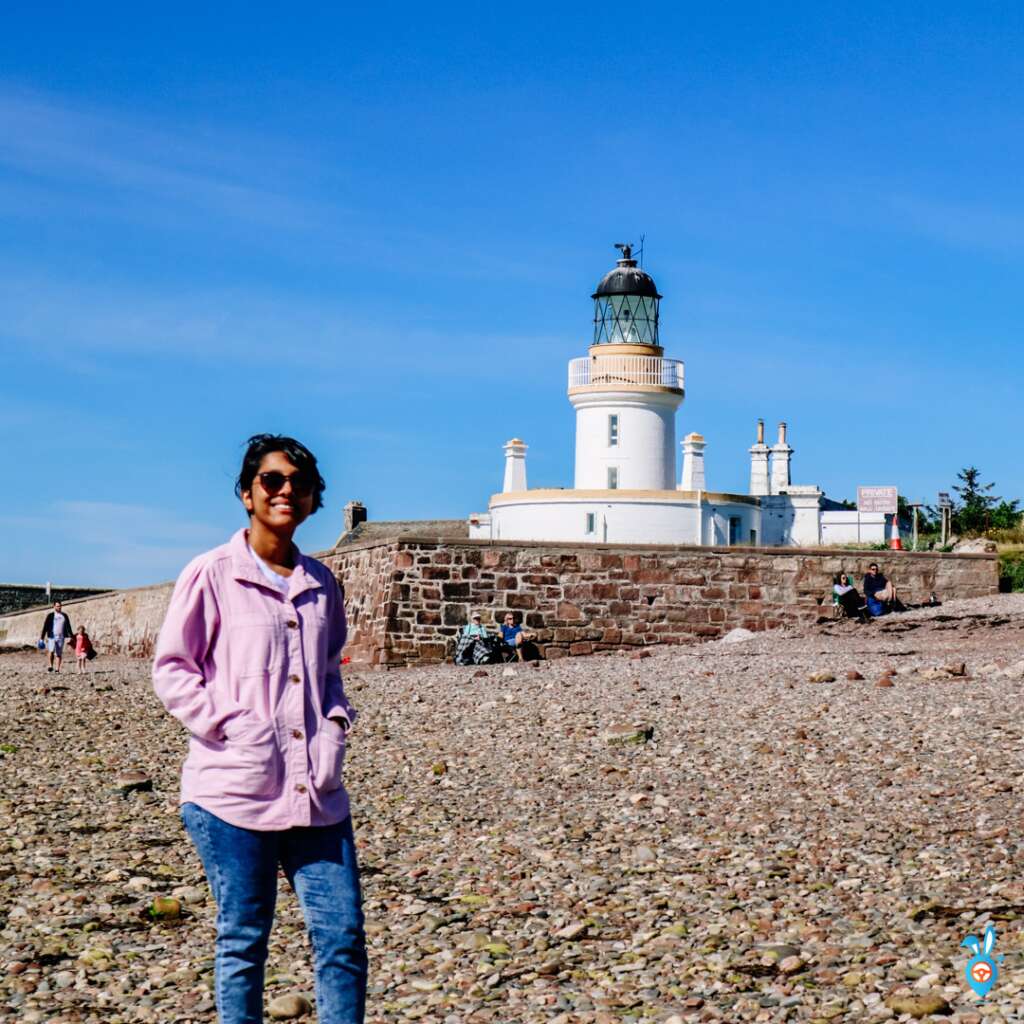 There are plenty of sea activities here with multiple ships and yachts sailing by and there were also folks enjoying a kayak here. A great way to keep entertained is by waiting for dolphins to arrive.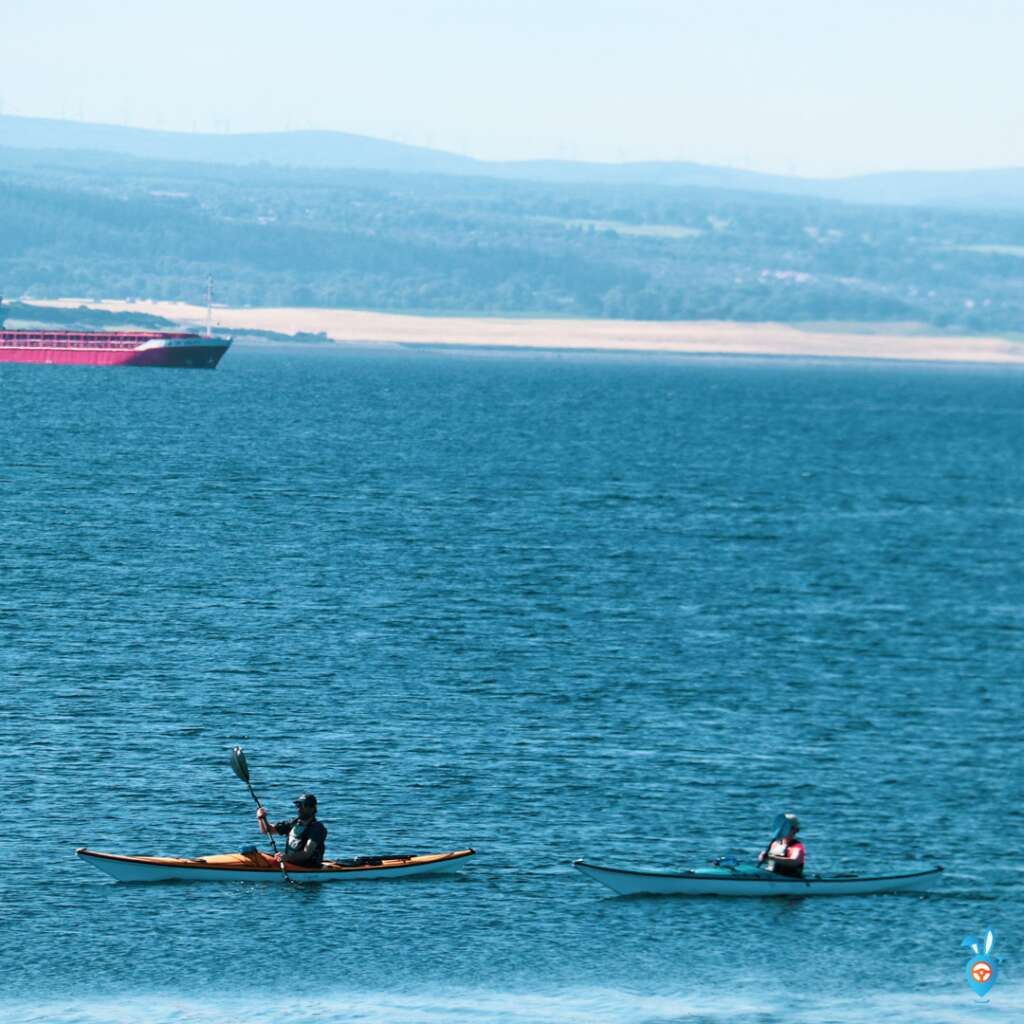 This below ship when emerged which reminded me of many stories including the Norwegian Vikings, Copenhagen, Portugal, and even India.
---
Chanonry Point Dolphin Watching Experience
After waiting for almost two hours, we started to see dolphins appear.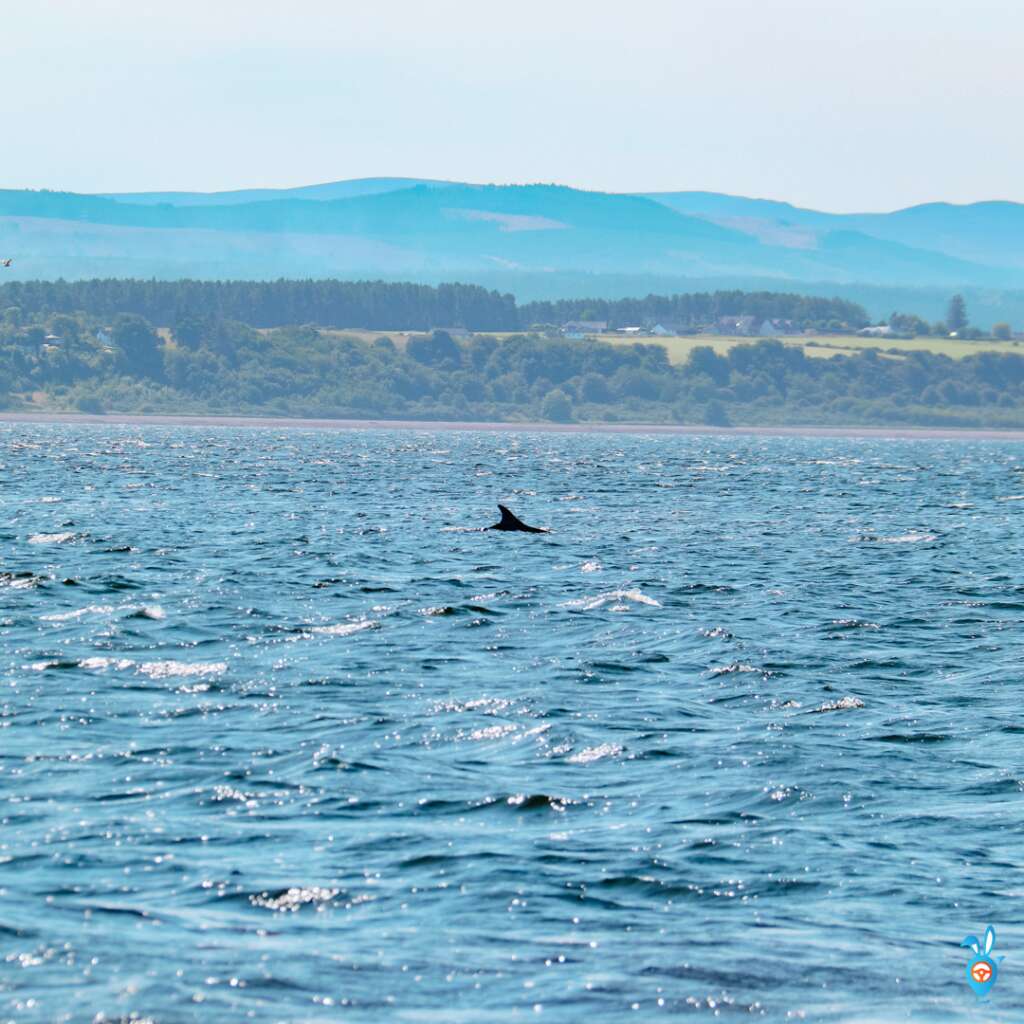 Vow, the excitement was real and almost felt like seeing the whales when they were far away, but as promised they came really close to the land in their pods. This is an unbeatable experience to see dolphins swim so close to you, playing and throwing salmon fish around. They were swimming close by for over 1 hour while we were there and we had to leave to see other attractions but trust me, I wished I could just watch them all day.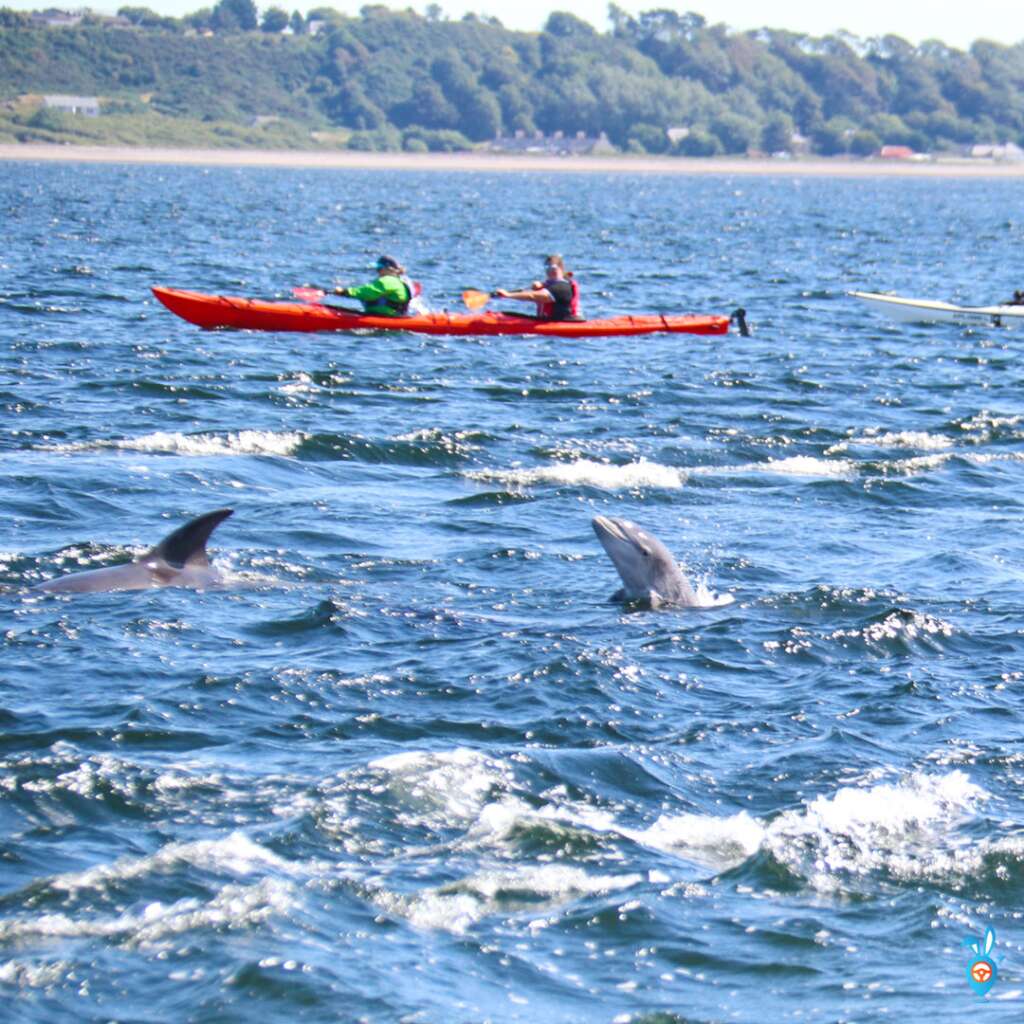 The weather was really bad and windy, and I still curse myself for not taking an action camera with me as getting stable footage was nearly impossible. Here is a simple video we compiled with all our footage. It is a bit long, but we have managed to catch the dolphins throwing the fish in this video.
---
Top Tips for Dolphin Watching in Scotland
Check Tide Time: Check the tide time and go this is really important to go close to a time when dolphins appear.
Photography: Carry a tripod, binocular and a zoom lens. Set your camera and be ready to click some amazing shots. GoPro or any other action camera will be great to get some action shots here both the dolphins when they arrive as well as the water sports etc.
Be Patient: If you have gone in the specified time after checking for the time of low tide, there is a big chance you will see them. Going at the right time is important and then not giving up too. I saw lot of folks waiting for only half an hour before leaving and missing their chance to see which it is a shame.
Dress appropriately: It can be pretty windy and cold, so it's best to go all prepared in windcheaters etc. so that you can stay longer without being frustrated.
Go with food or other things to do at the beach to not give up easily as you might end up waiting for 1-2 hours. Trust me it is worth it, so why not turn it into a picnic and plan a meal there.
Bring your kids: If you got kids, they will be more than thrilled to have this experience. The big me, was jumping up and down watching the dolphins swim. I almost thought my kids are getting a treat in Scotland one day 😉
---
Types of Dolphins in Scotland
Some of the popular Dolphin species to see in Scotland include:
Bottlenose dolphin
Orca (killer whale)
Minke whale
Risso's dolphin
Common dolphin
Bottlenose dolphins are the most popular native wild animals to see in Scotland, these are almost 5 meters in length and are grey in color. They are always found in groups called dolphin pods and are renowned for being playful. These dolphins are hence the fattest in the world as they have extra fat to help them survive the cold. Though the water is cold here and dolphins usually prefer warm water, they are here for the Scottish Atlantic salmon. The North sea area of Scotland is filled with Salmon. You can see dolphins out during the tidal times as the salmon fish gets caught in tide and dolphins pods come to catch them. The most exciting sight is to see the dolphins throw the fish in the water. And you can see all that just from the land in some of these spots.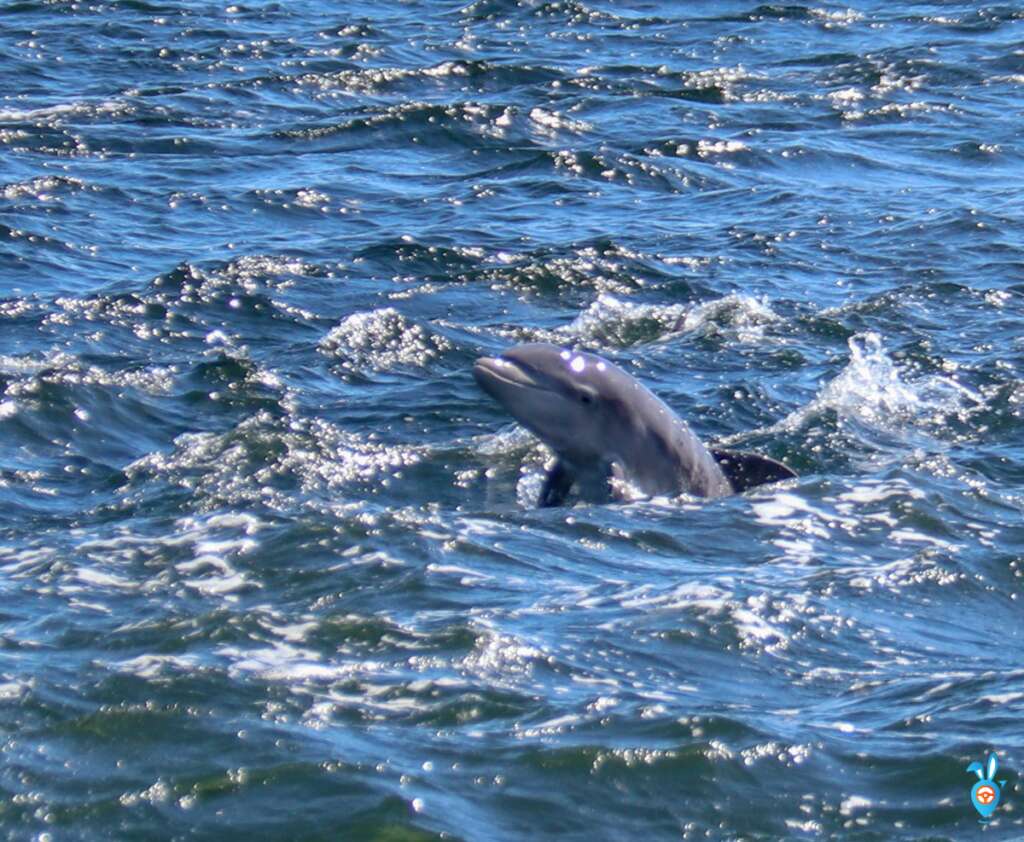 ---
Other Things to do in Inverness
Inverness city has a lot of Scottish attractions and landmarks that are worth a visit. Some of my top recommendations include:
Inverness is also a major location for those who are aiming for their ultimate Scottish highland experience, seeing as many lochs, driving the scenic NC500 route, or even chasing some of the top Harry Potter destinations. For those who cannot drive, here are some of the top guided tours in this area:
---
Pin this post to plan your dolphin watching adventures!