Castles form iconic landmarks in Scotland's rich history. Every castle has its own unique story to tell and many of them are splendidly designed. If you take a road trip around any part of this country, I bet you will come across so many stunning castles to visit in Scotland. Here are a few best castles to visit in Scotland. I have also added pointers to the entry details of these castles. Enjoy!
Road Trip to Castles in Scotland
All the below castles listed were visited during a two weeks road trip to the Scottish highlands covering the north of Scotland, NC500, and islands. Here is the full Scotland road trip itinerary that shows the route taken to visit the best castles to visit during your Scotland road trip adventures.
---
1- Inveraray Castle, Scotland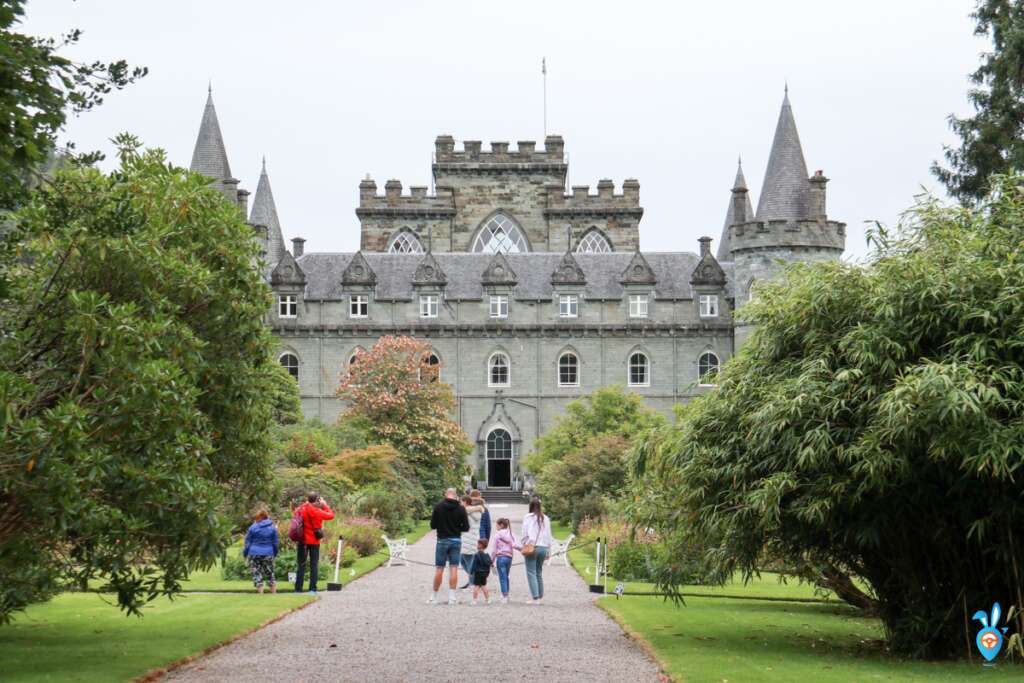 This iconic castle is located in one of my favorite Scottish highland towns, Inveraray in Argyll. The Inveraray Castle exterior is amazing and I love the greenish color that blends well with the garden. We visited during Covid19 the time, so we did not go inside the castle due to restrictions. The Entry fee is £12.50 for an adult if you buy the ticket on the spot, but you can save a pound if you book online.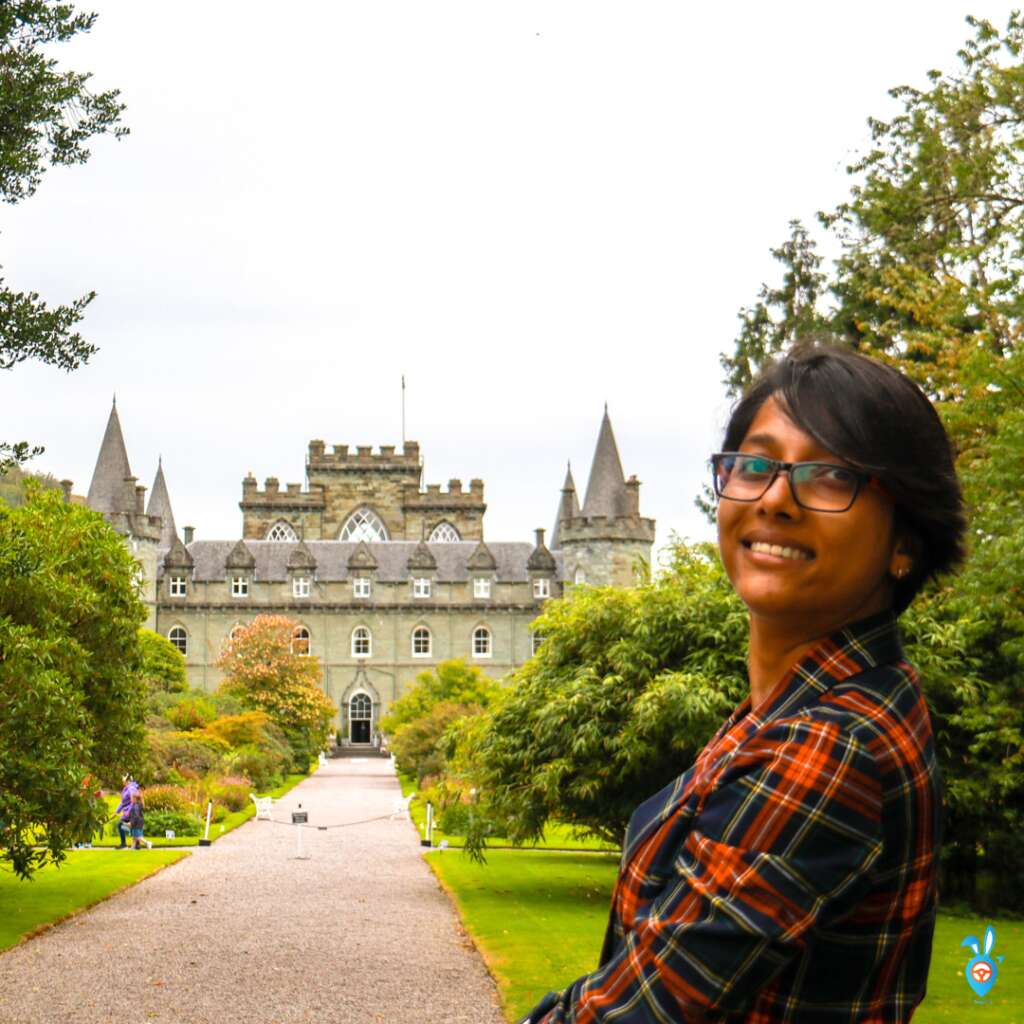 Inveraray Castle gardens are sometimes mentioned as the best garden in Scotland. I do wish to go back again and see the garden and interiors for myself. For now, I managed to get a shot climbing upon the gate of the castle 😉
---
2- Edinburgh Castle, Scotland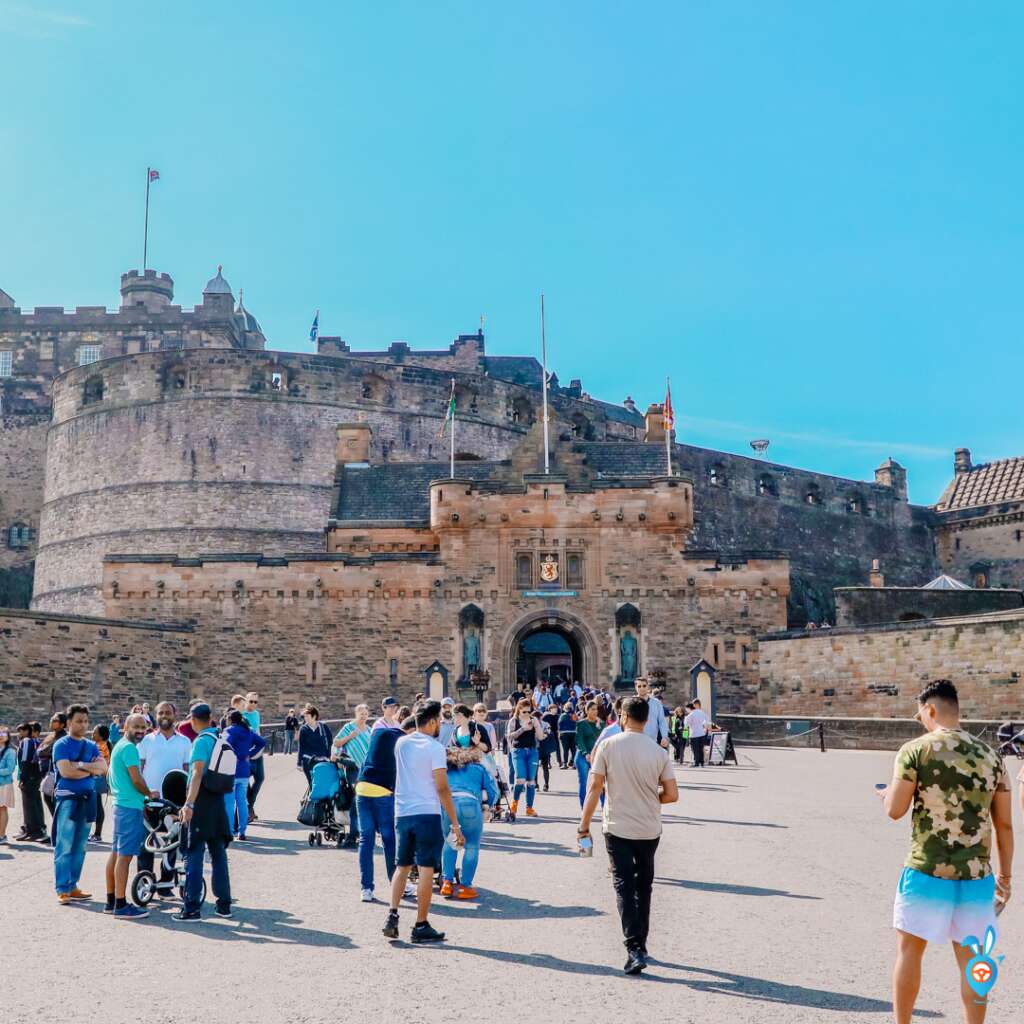 Edinburgh Castle is one of the most visited castles in Scotland and is famous for its strength as it survived many attacks. It has a remarkable place in Scotland's history which you can find out in this amazing Netflix documentary which I found very interesting. Find details about visiting the castle here. While I was visiting I did not go inside the castle, I only admired it from the outside.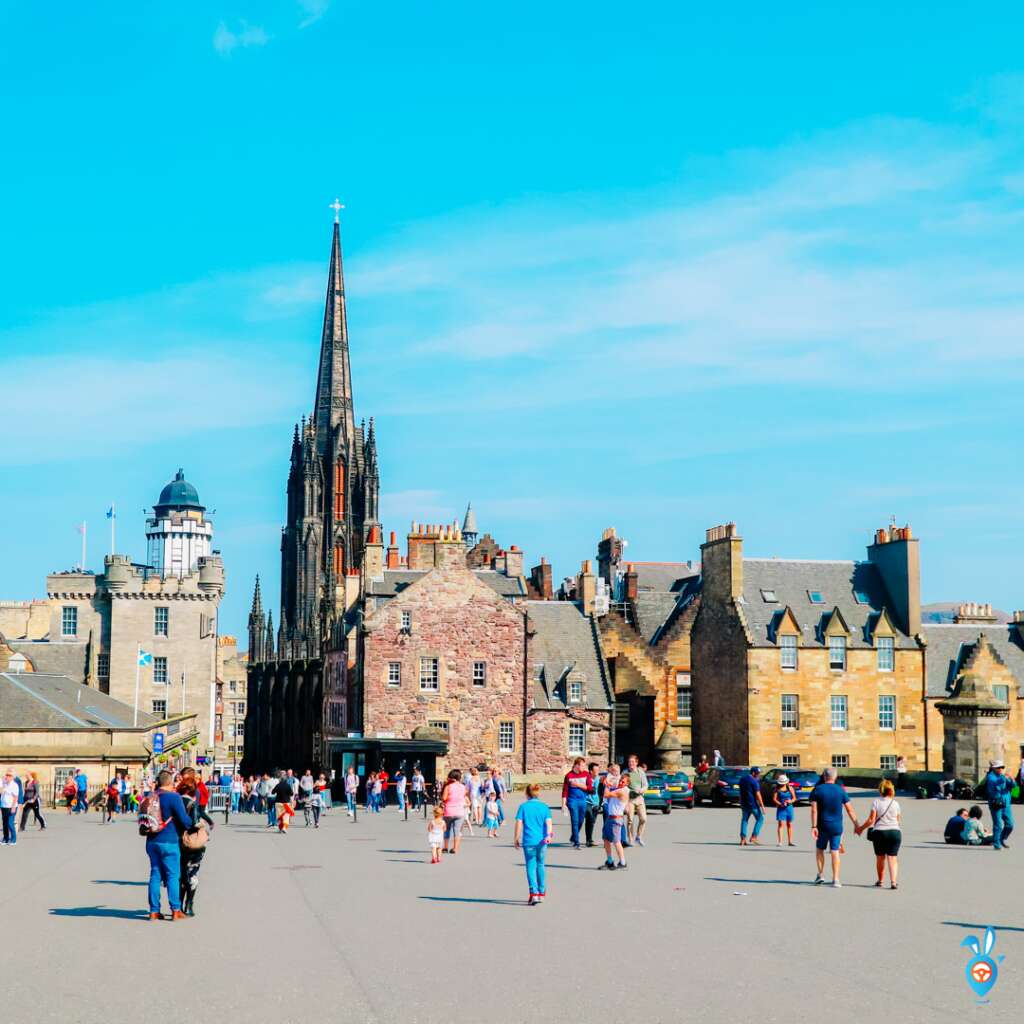 The castle square is pretty amazing with this spectacular view of old architecture. My friends and I thoroughly enjoyed our time here and did some fun yoga photoshoots not paying attention to the crowds staring at us.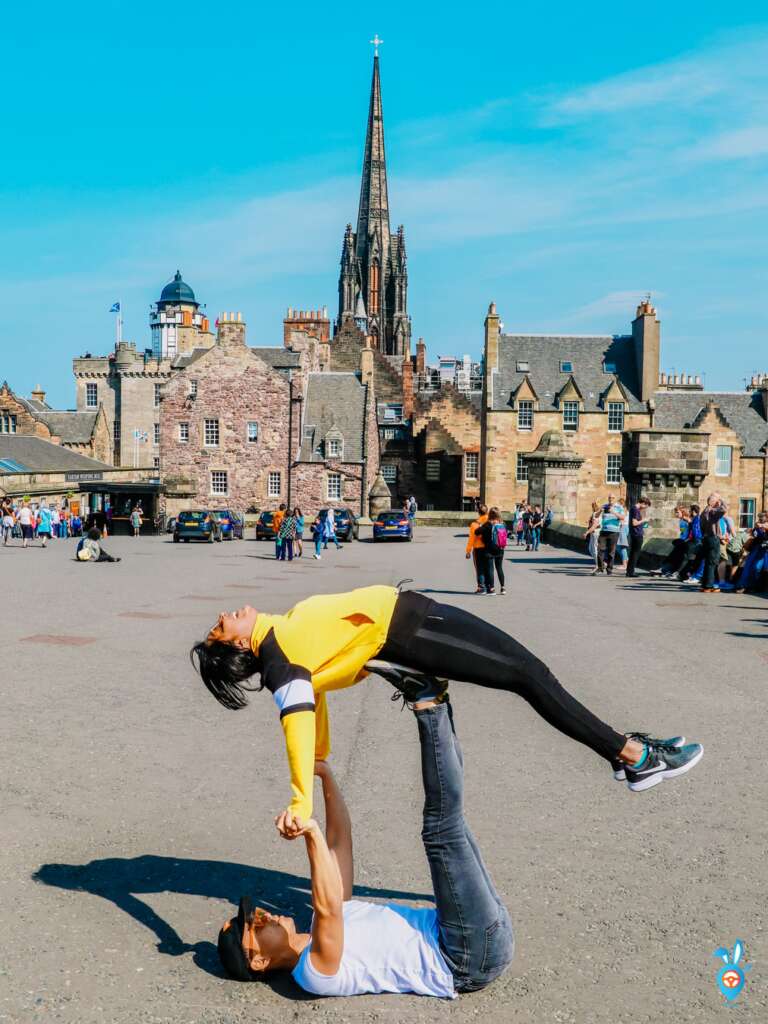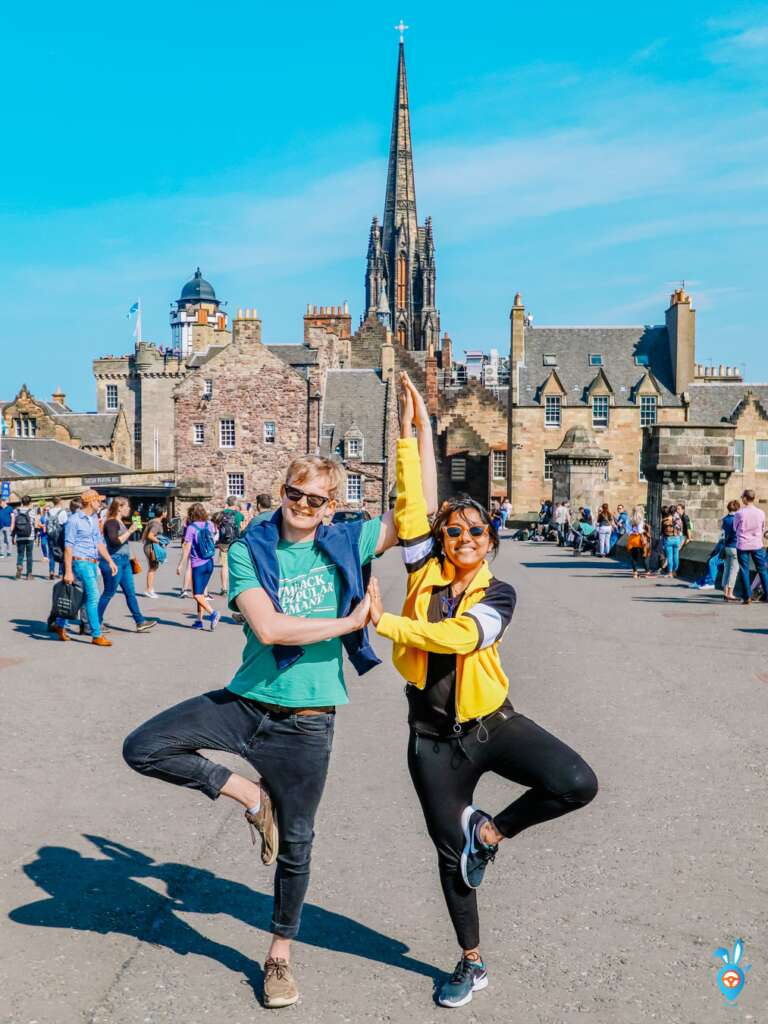 Click Here for a Complete Scotland Road Trip Itinerary
---
3- Dunrobin Castle, NC500, Scotland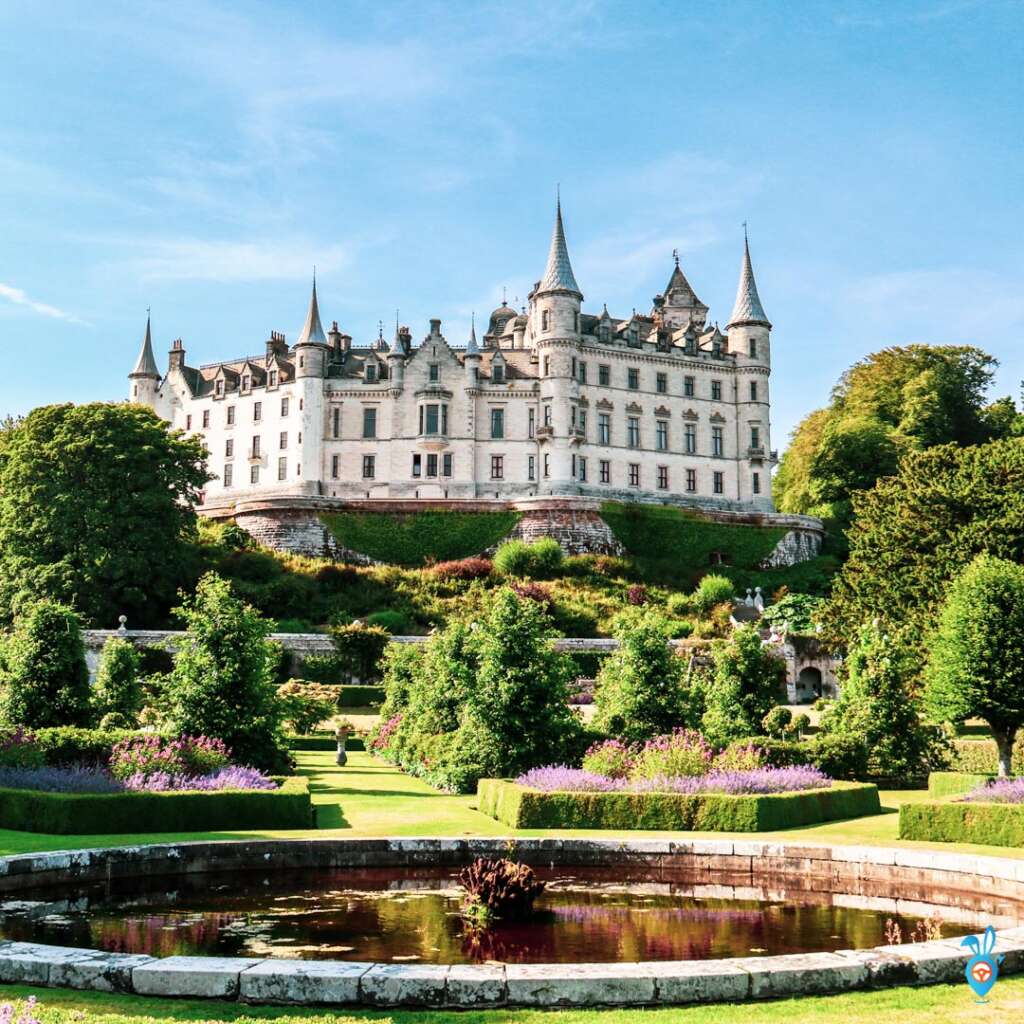 One of the major highlights of the NC500 East coast route is Dunrobin Castle and its garden, it is just spectacular and is known as a jewel of the highlands. Pictures will definitely speak for the jewel reference. Entry to the castle costs £11 for adults, but note that they open the garden free for the public at 5 pm.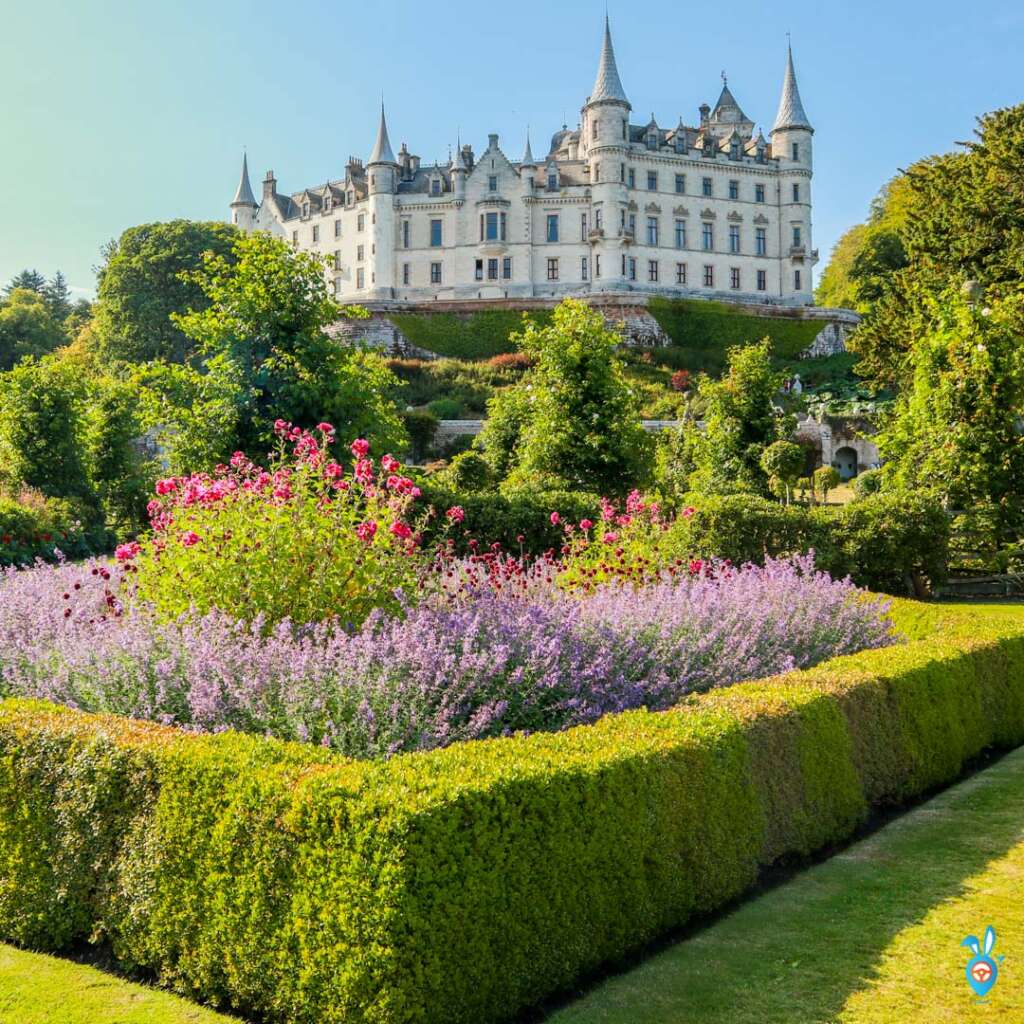 Dunrobin Castle Garden is definitely one of the prettiest I have been to with amazing layouts, flowers, and berries. The back gate of the garden opens to the sea.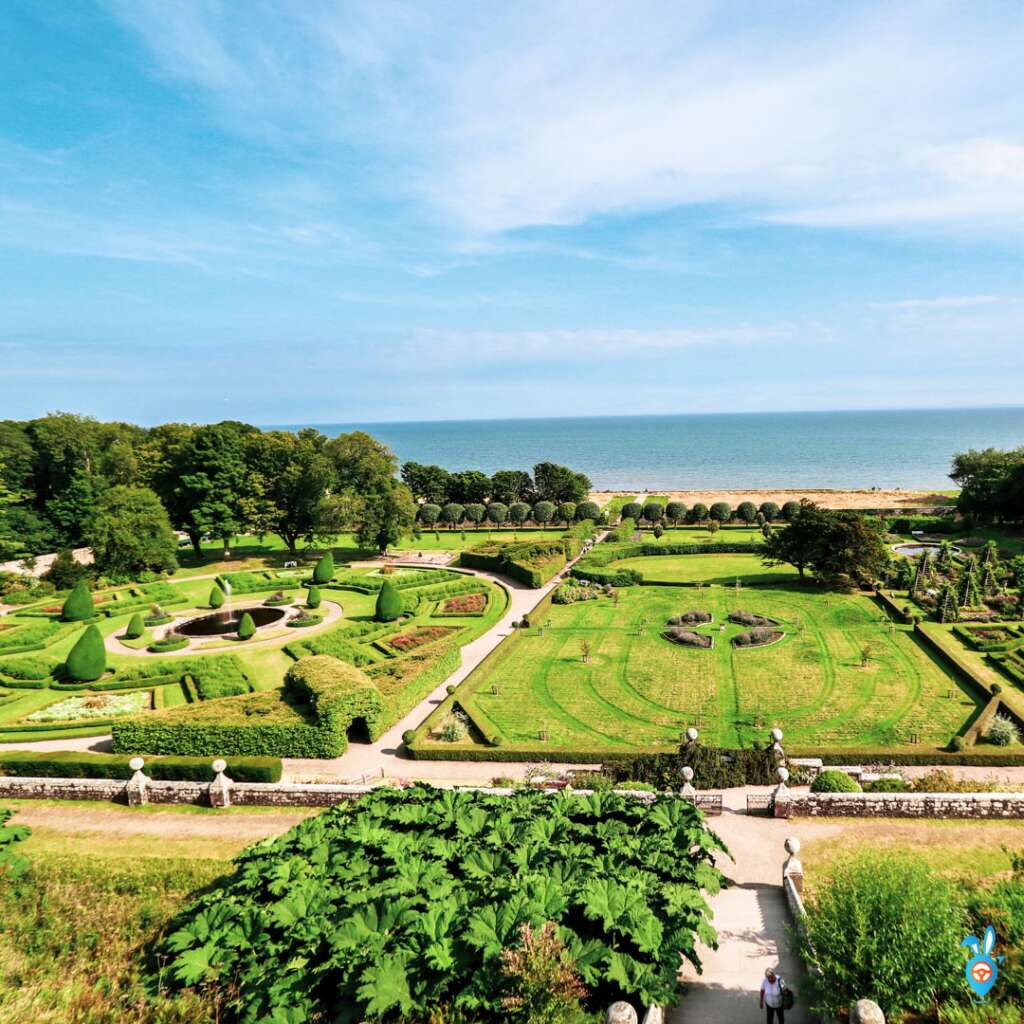 This castle, garden, and their pictures deserve a blog on its own. I am sharing only a few. here and I feel like a spring visit here would be outstanding.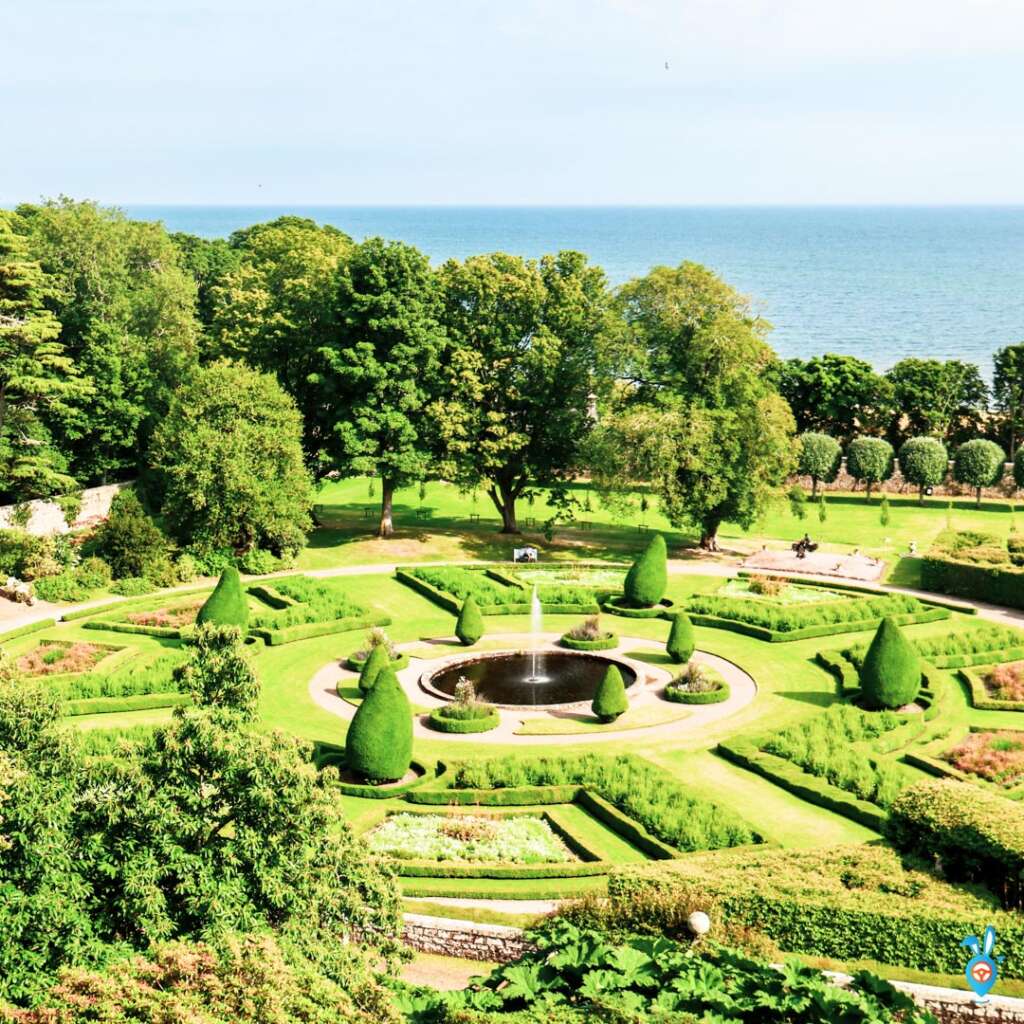 ---
4- Eilean Donan Castle, Kyle of Lochalsh, Scotland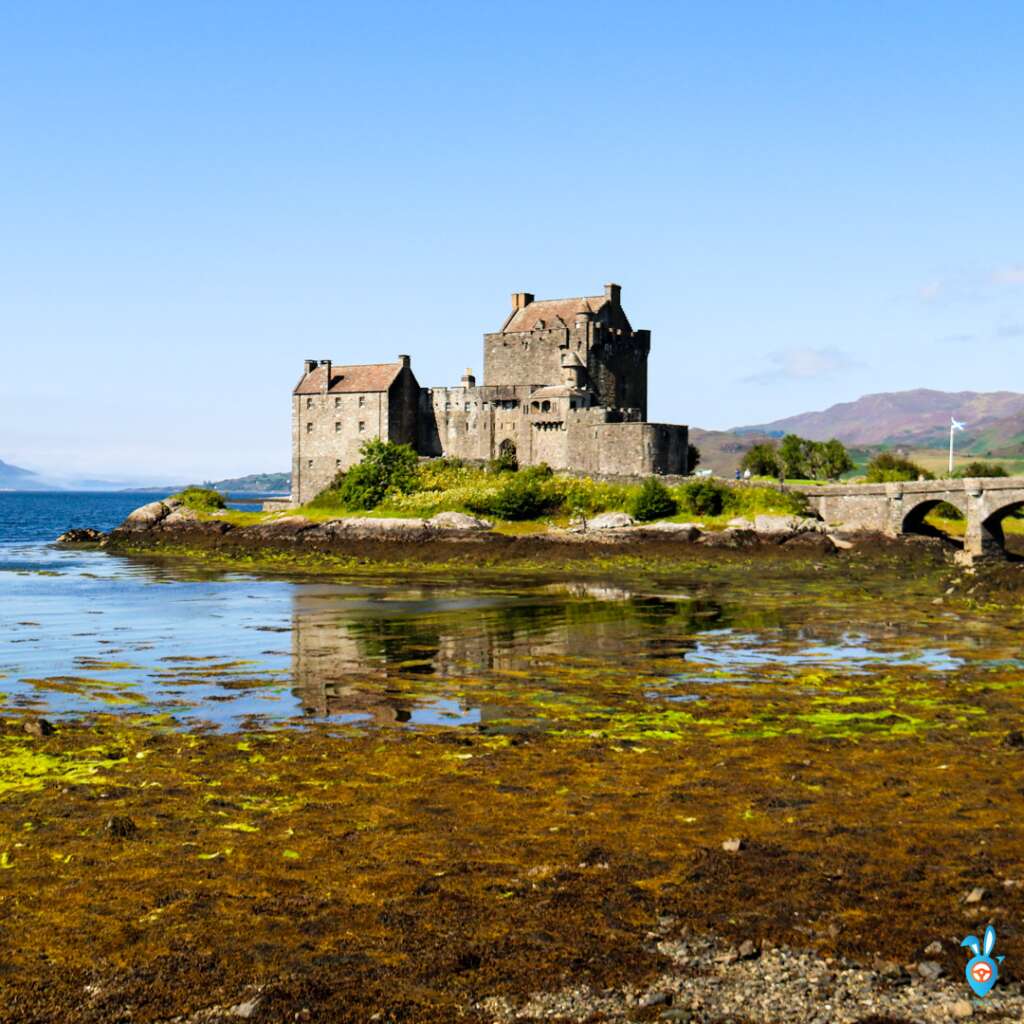 Yet another famous castle on the west coast of Scotland, Eilean Donan Castle, is a half an hour drive from Kyle of Lochalsh, in a village called Dornie. There is an amazing viewpoint here. I was lucky to see the castle both during the daytime and nighttime. The Scottish flag flies high here and I loved the ambiance during my visit. I did not go inside, but you can plan your visit and find information here.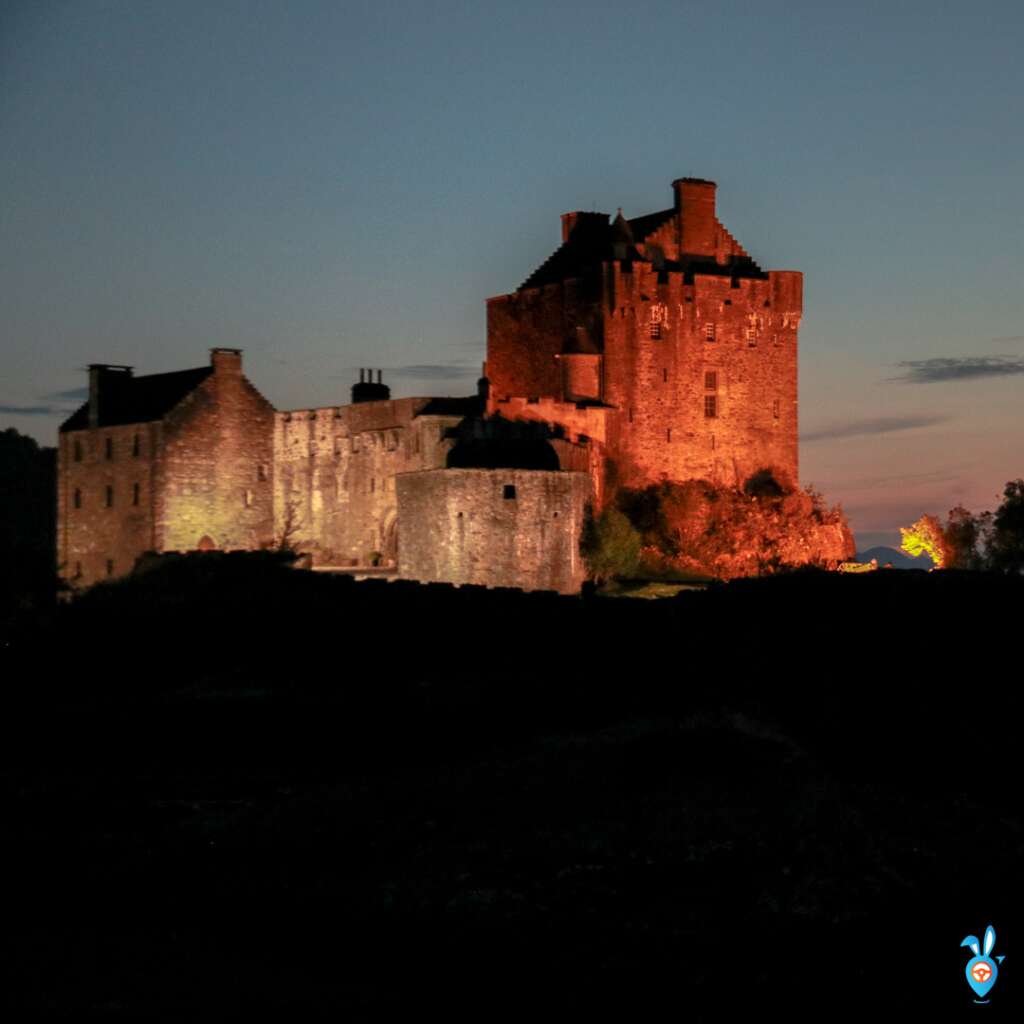 ---
5- Balloch Castle, Loch Lomond & Trossachs National Park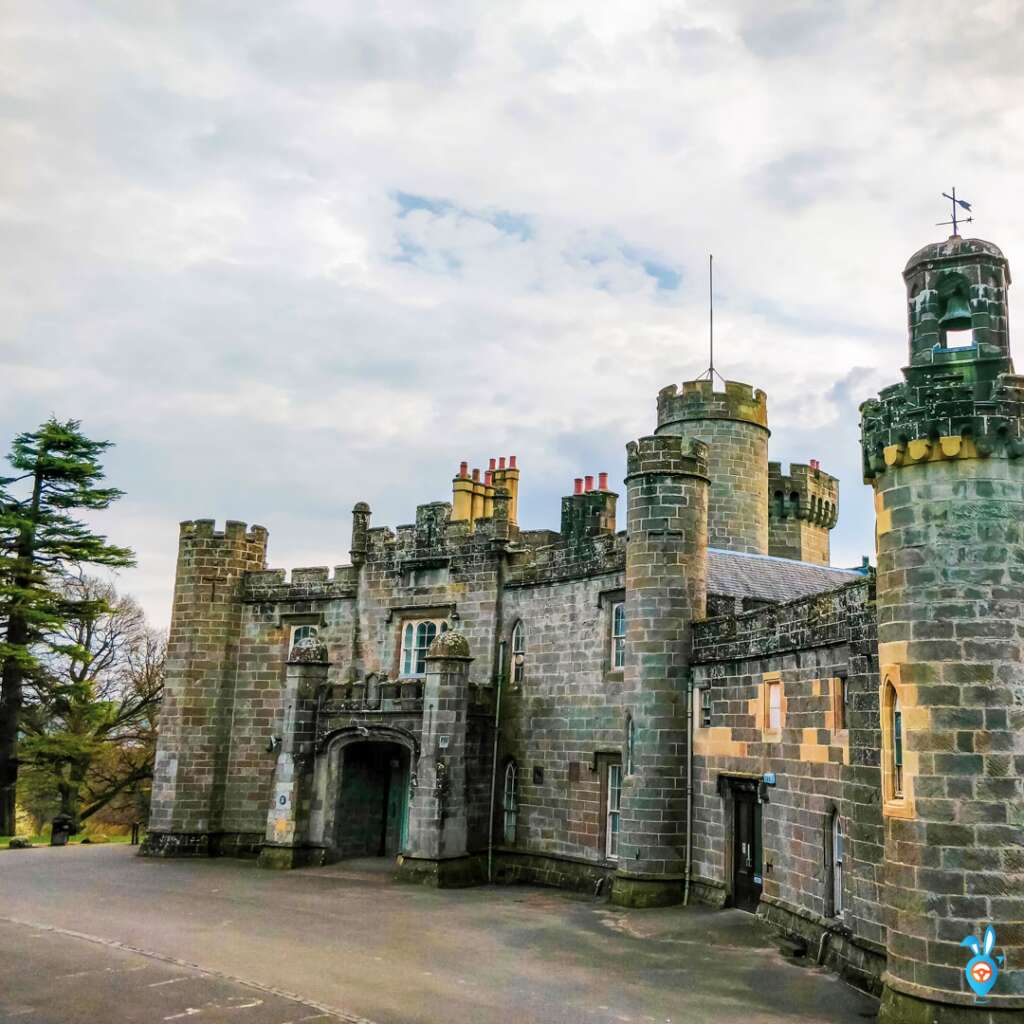 Balloch Castle in Loch Lomond is in a free country park and has an amazing walk here. There is a walled garden in the castle which is stunning.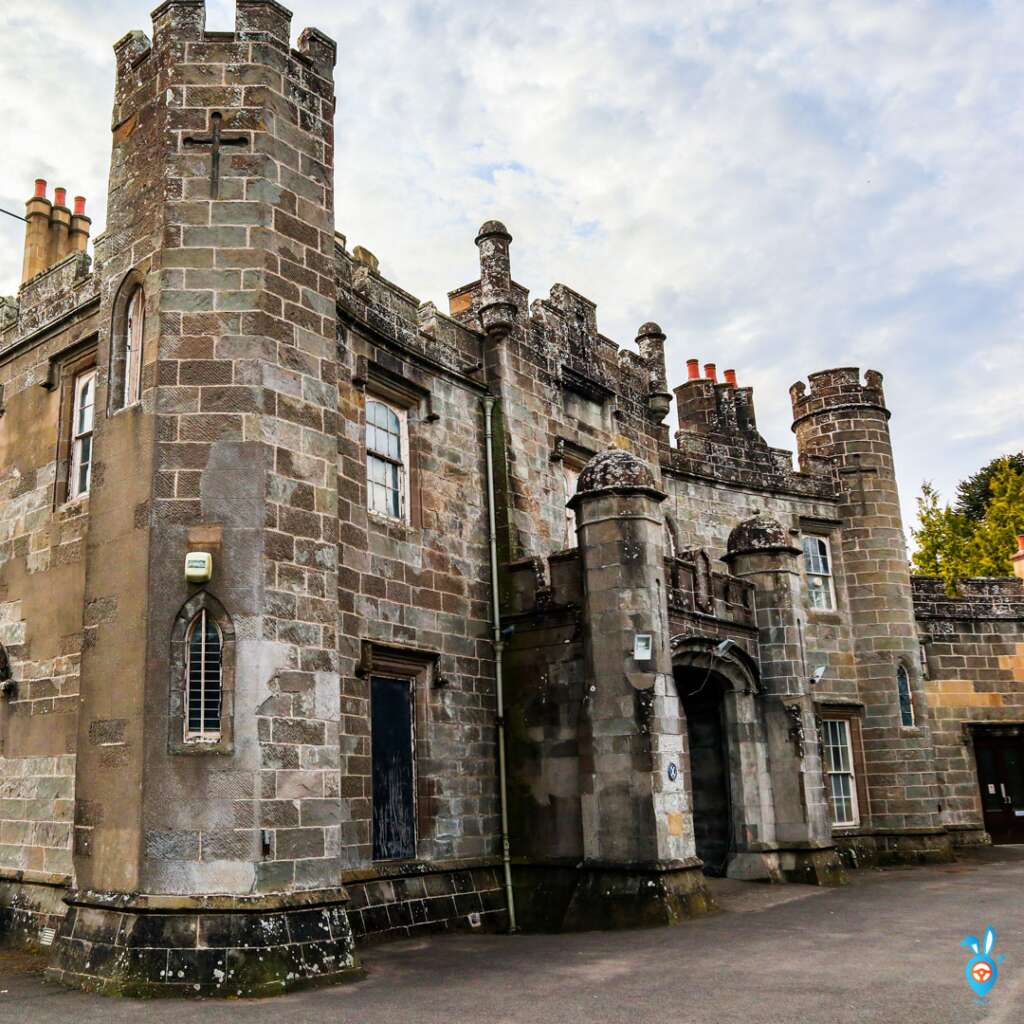 ---
6- Inverness Castle, Scotland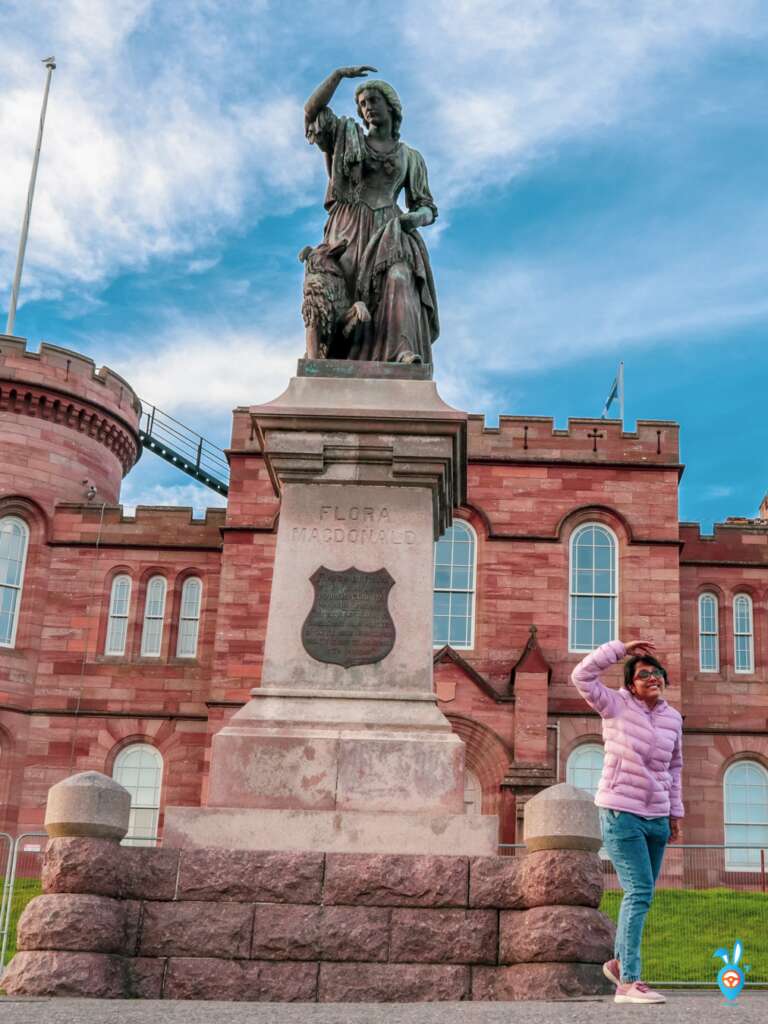 Inverness Castle is located just in the city overlooking the River Ness. The building is distinctive, pretty, and built out of red sandstone. The Inverness Castle Viewpoint offers amazing 360° views of Inverness and the Scottish Highlands.
---
7- Strome Castle, Loch Carron, Scotland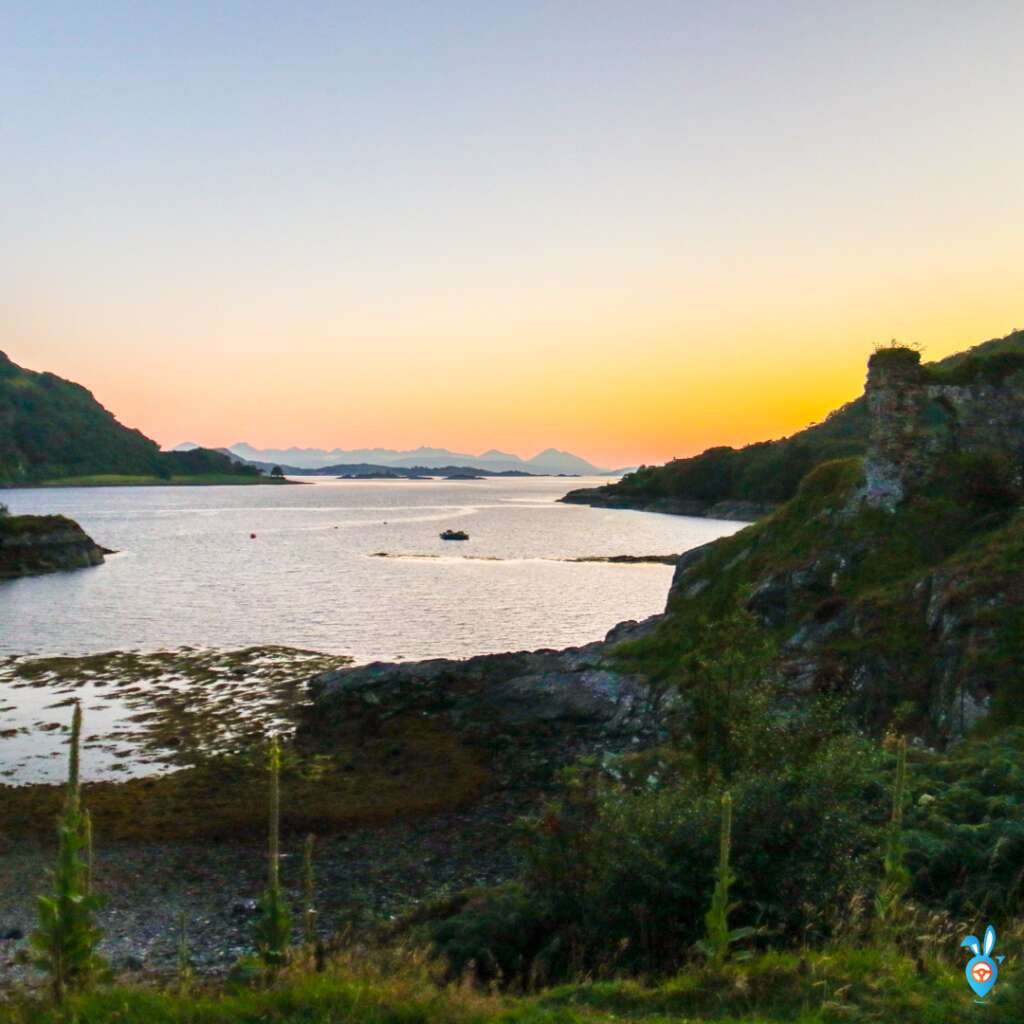 Strome Castle is a ruined little castle overlooking Loch Carron and I came across this castle as it popped up on my map while I was navigating to the accommodation in this area during my road trip but was a pleasant surprise.
Watching the sun setting upon the Isle of Skye from here is one of the best sunsets I have seen in my life. I would totally recommend going here for sunset if you stay somewhere around Loch Carron.
---
8- Gylen Castle, Isle of Kerrera, Scotland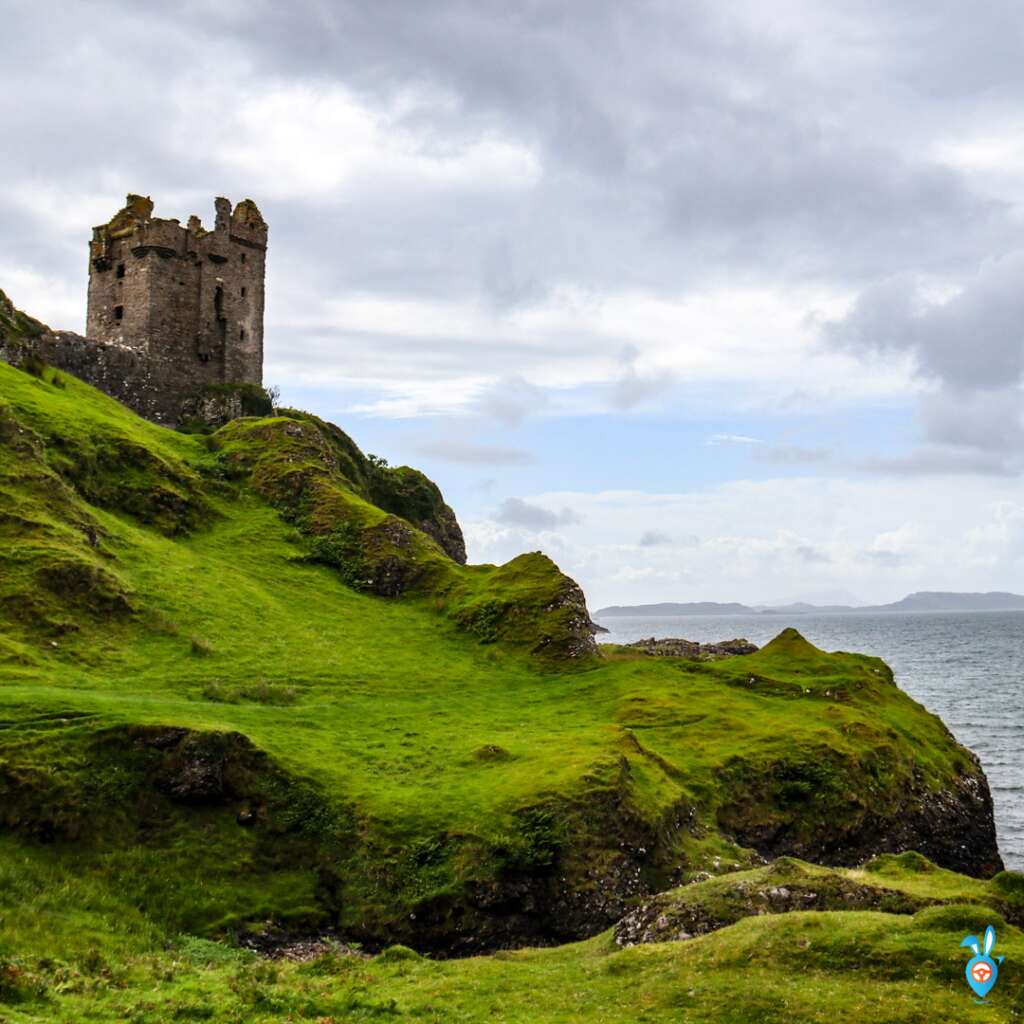 The Isle of Kerrera, a tiny island near Oban, hosts Gylen castle in its south end from which you can see across to the Isle of Mull. You can take a 5 minutes Ferry from Oban to this island and it is a one-and-a-half-hour walk to the castle. Walking to this castle is a relaxing peaceful experience with just the noises of wildlife as a soundtrack.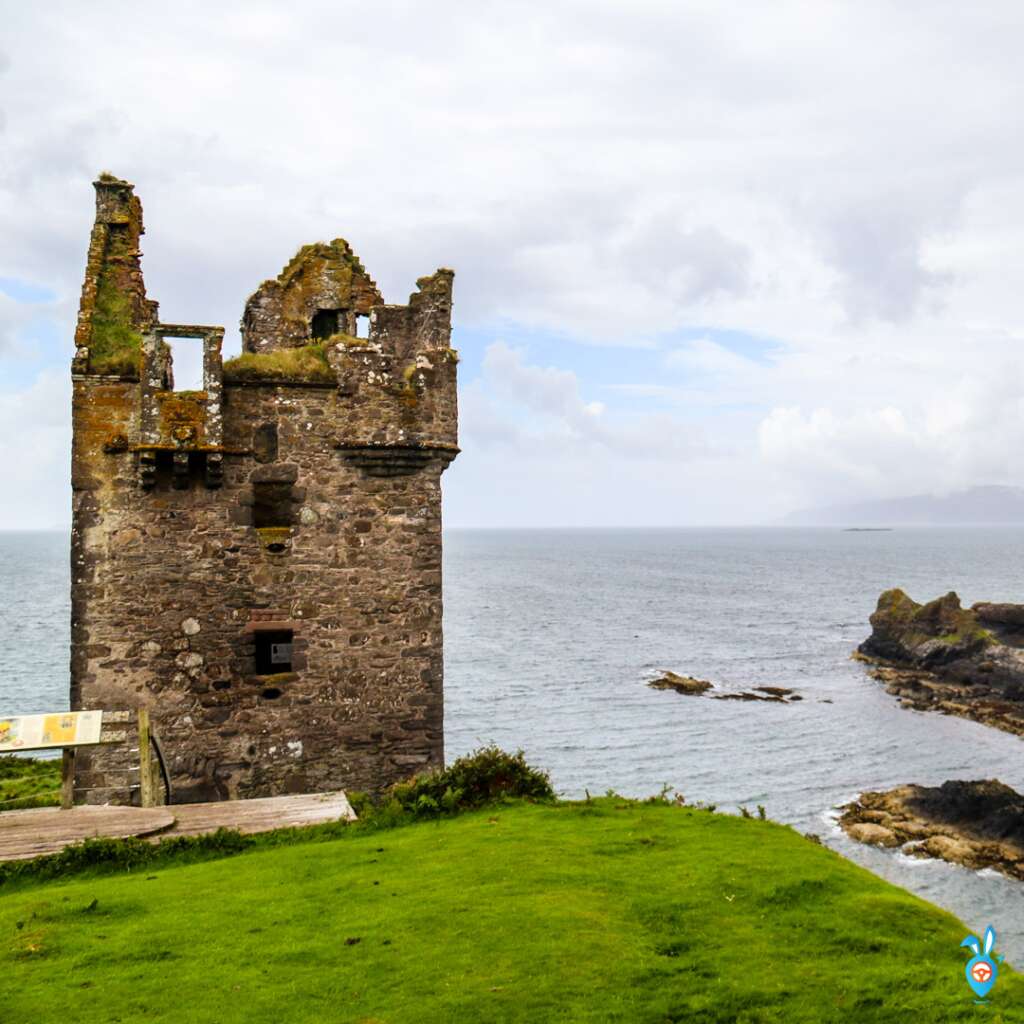 ---
9- Urquhart Castle, Lochness, Scotland
Urquhart Castle is one of the famous Scottish Castles along the banks of Loch Ness. You can see it from the opposite side when you drive southwards from Inverness towards Fort Augustus, another scenic town in Scotland. Unfortunately, we could not see the castle up close as it was closed due to the Covid-19 restrictions, during our visit.
---
10- Duntulm Castle, Isle of Skye, Scotland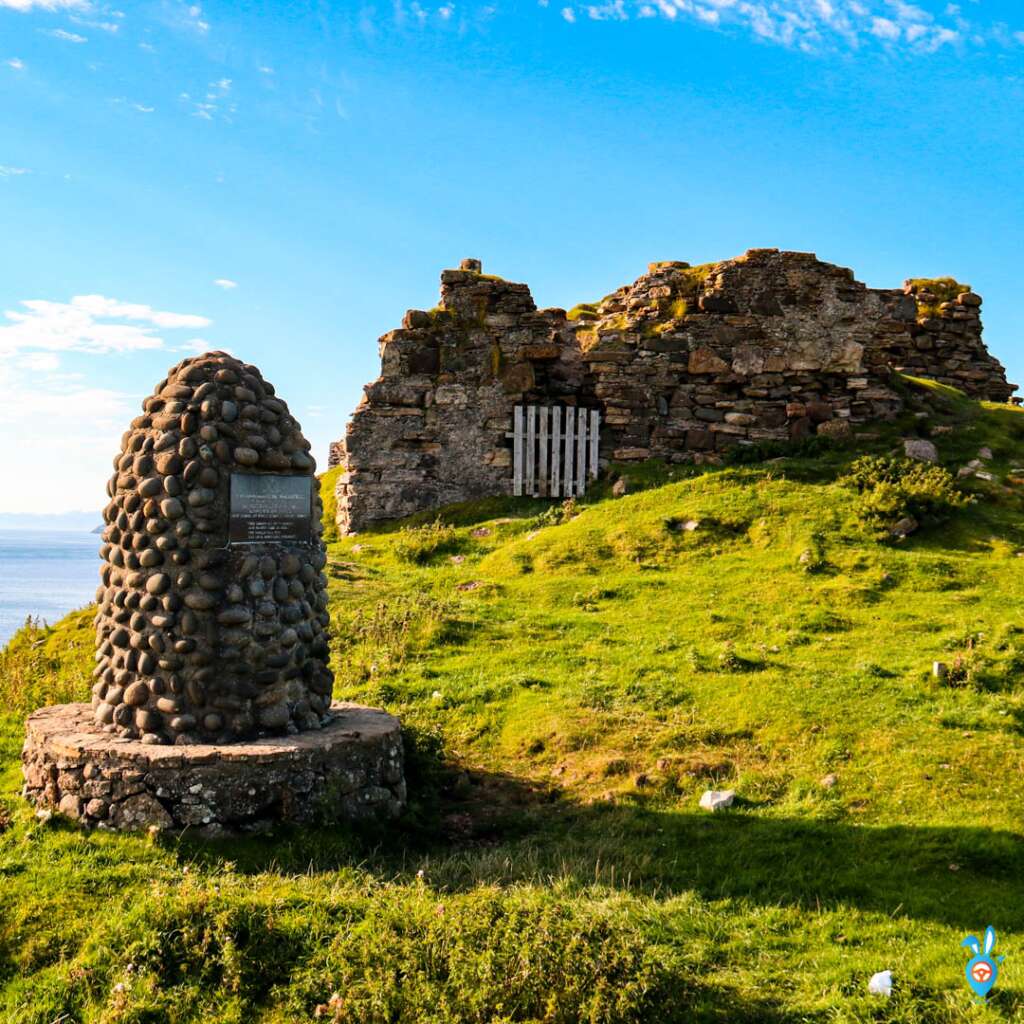 In the north of Isle of Skye, Duntulm has this ruined castle. The coast here is very pretty, but due to Covid-19 restrictions, we could not enter the castle. This region has some of the amazing wild animals in Scotland and we were fortunate to see Golden Eagle flying over the castle during the trip.
Recommending all these castles to visit in Scotland for your Scotland Bucket List. If you have already been to Scotland, let me know your recommendations for more castles!
---
Planning a Trip to Scotland ?
If you want to plan a getaway to Scotland including these castles to visit in Scotland, here is the itinerary I followed pinned on a downloadable map. Don't forget to pin for future references. Find pinnable images below.
Pin The Scottish Castles to Plan Your Visit