The Arctic capital of Norway, Tromso is a city that feels like a dream. Colorful cabins, stunning snowy landscapes, and glorious city views all make this city charming and welcoming for any traveler. Moreover, it is a great location to target for Aurora hunting and other Arctic adventures like whale watching, dog sledding, and many more. Just google Tromso and look at the first set of images you see and I bet you would instantly wanna be there. I have spent 3 days in Tromso in winter trying to cross many arctic bucket list items and here is a list of top things to do in Tromso in winter.
Being an ultimate Norway stalker and fan, Tromso was my obvious city of choice to chase Auroras and I spent 3 days in Tromso in winter in January. At the same time, I also wanted to explore the picturesque villages and fjords outside the city, as well as experience some of the arctic adventures during my visit. Keeping all this in mind, I planned a one-week road trip for my Arctic expedition with 3 days in Tromso. While venturing out on multiple Northern Lights chases in around Tromso, we experienced nothing short of epic Norwegian landscape on the neighboring islands and fjords. In this blog, I cover the major Tromso locations that can be covered in three days leaving the arctic adventures in neighboring areas to be covered in the following blogs.
Exclusive Aurora Hunting Guide from the Road Trip Experience
If watching Northern Lights is big on your travel bucket list, DONT MISS the Exclusive Aurora Hunting Tips Blog sharing tips including locations, smartphone applications in the Arctic including Tromso.
Unfortunately, while we were not lucky enough to see the Auroras in Tromso we did see them in Abisko, Sweden later on in the trip.
---
Planning a Trip to Tromso/Arctic?
Find Flights to the Arctic/Tromso Here
---
When to visit Tromso?
The best time to visit Tromso/Arctic for seeing the Northern Lights is in winter- starting from mid-September until mid-April. I visited Tromso during peak wintertime in January to also enjoy other winter adventures like whale watching, dog sledding, etc. Personally, I would recommend aiming for the "Peak Winter" period, between November and February. But, if you hate brutal winter, try October/November or February/March.
Don't miss my Practical guide to Chasing Northern Lights or Aurora that gives valuable information on how to maximize the chances of seeing the Northern Lights and possibly doing it yourself than paying for tour agencies.
---
Need a Rental Car in Tromso?
If you are visiting internationally flying into Tromso or other Arctic cities in Sweden and would like to drive around and chase Auroras yourself you could go for a rental car option. Remember that you drive on the left side of the road in Europe same as in the USA. Your international driving license is valid if you feel comfortable driving. Rental cars come fully equipped for a winter drive. Remember that, it is tricky to drive in extreme winter, we encountered icy roads many times and only go for it if you have advanced driving experience- Safety First!
Find Best Rental Car Deals Here
---
Where to to stay in Tromso?
Tromso and other Arctic cities around give you the opportunity to experience Scandinavian living. There are many Airbnbs and cottages that are worth a stay. I would particularly recommend staying in the colorful cabins of Tromso. We stayed in multiple Airbnbs, both modern Scandinavian as well as in remote cottages- they were all amazing diverse experiences. One top tip is to check accommodation reviews with the possibility to see Northern Lights from the stay itself. If you don't have a car, just stay in the Tromso city itself, as it is one of the most beautiful cities in the world and I recommend the bridge view.
Find Your Tromso Accommodation Here
---
*Disclaimer: This post contains affiliate links. If you click on them and make a purchase, I receive a small commission. There is no additional cost to you. I would appreciate the support.
---
Arctic Tromso Road Trip Planner: Things to do in Tromso in Winter
Words cannot describe the excitement I felt, but pictures at the moment can. Marc and I flew via Norwegian Air to Tromso from Gatwick airport, London, and our other friends Mathews, Raunak, and Kishore flew in from Holland and Austin.
I usually don't talk about preparations, however, I would like to add it for this trip as it really had a lot to prepare for. I had to fit all kinds of fleeces, scarves, and snow boots that my friend Penny kindly gifted me to in my luggage. The scarf was super useful as well as it kept my face very warm throughout the trip. Most of us carried snow boots, merino wool socks, thermal layers, ski pants, and gloves. These are really important and remember it is not about having one thick jacket but many layers in cold climates. Another top tip is if you care to have good pictures get a colored jacket, like Marc, very jazzy 😉
Click Here for the Arctic Road Trip Itinerary Map
---
Arriving in Tromso- Day 1 to Day 4
Arrival in Tromso was a magical experience as we landed while it was snowing heavily and our first moments there were already so fascinating and much of a contrast to what we'd left behind.
As we arrived rather late at night, we all met at the airport, picked up our rental car, and headed to our accommodation to crash. Waking up to Tromso was like waking up in a dream, the Airbnb where we stayed was just behind a lake with a great view. I really love the houses painted in teal, green, grey, etc.
Click Here for Accommodations in Tromso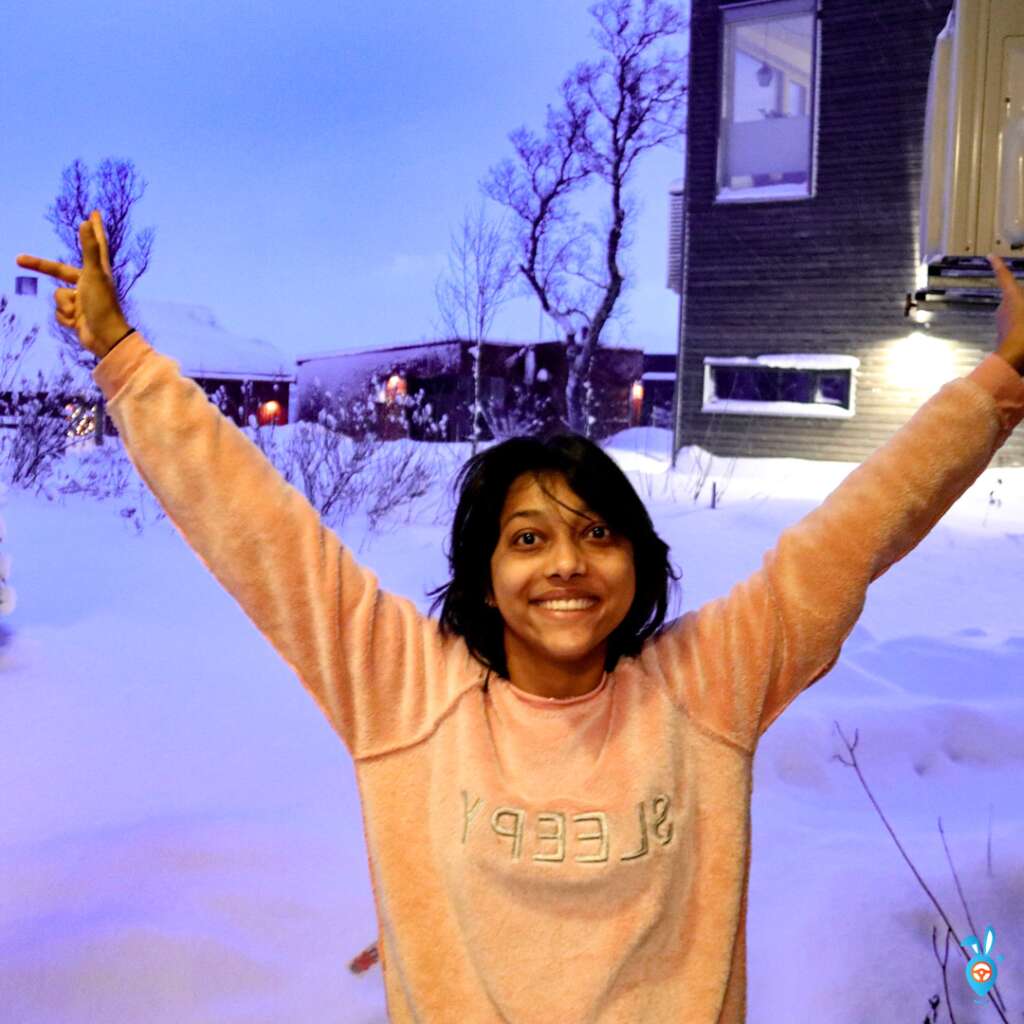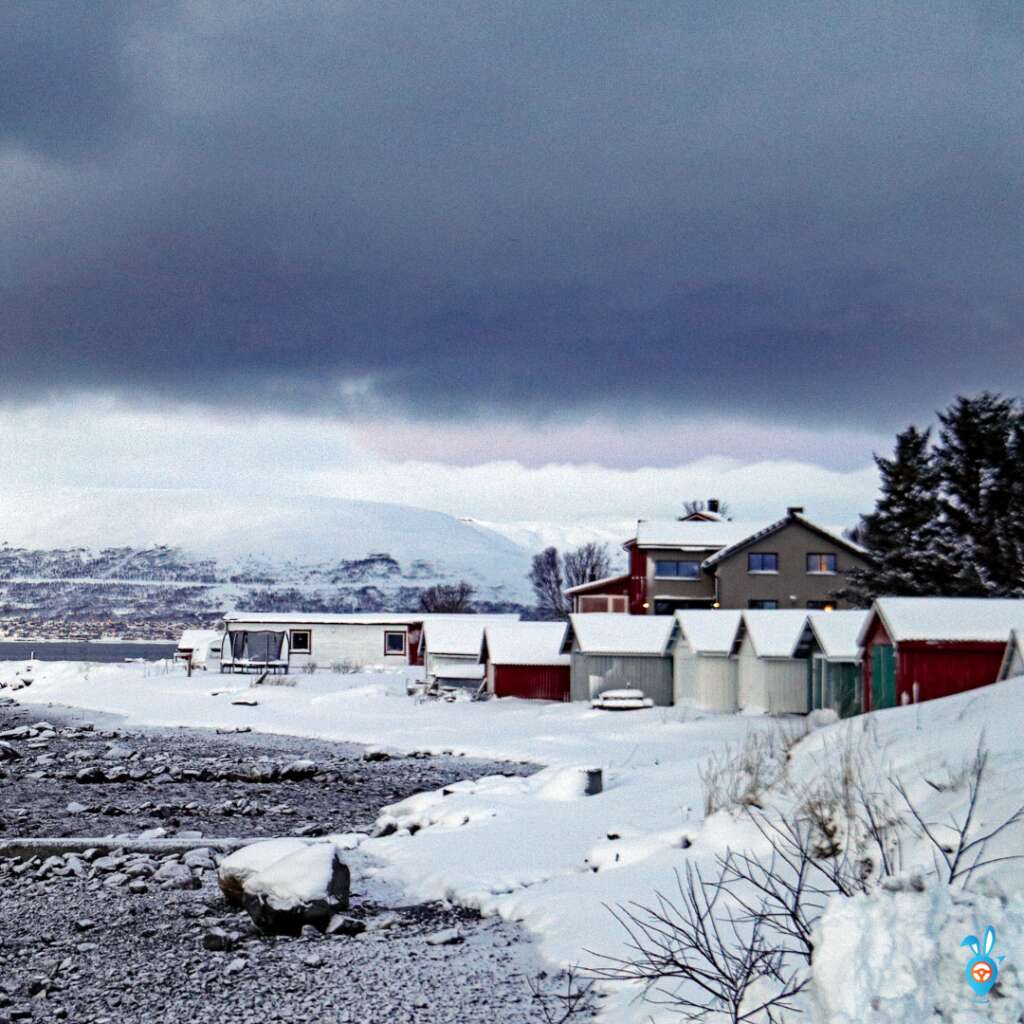 We all went to the lake nearby and had some photoshoots. Taking in the view really demanded a lot of time. I fondly recall how everyone walked in different directions to explore this calm and silent world as opposed to my usual city trips where we are all constantly chatting along with the usual hustle and bustle.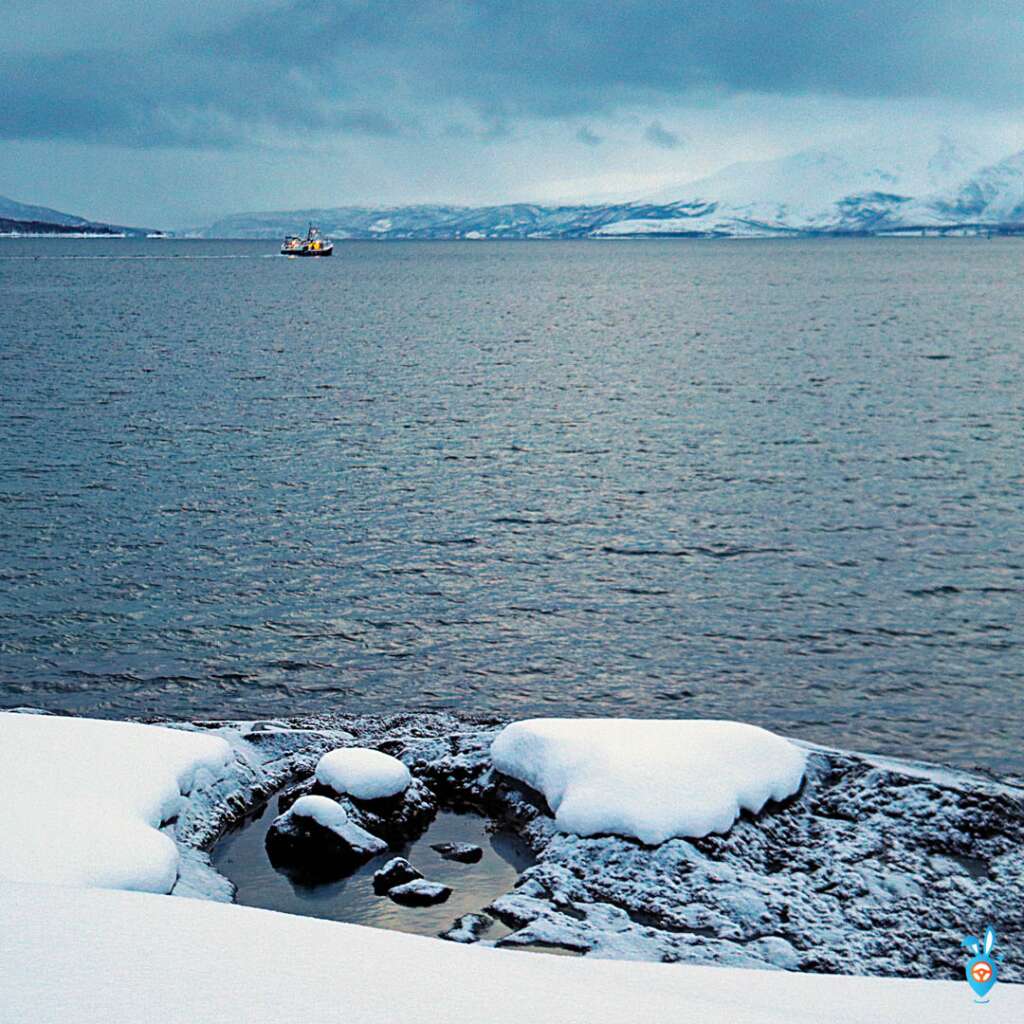 We could possibly sit here for hours, and still not feel tired!
We stopped for this view in Tromso city where we also saw this bus stop. Look at that, what a view! To be honest I feel pictures speak a lot than anything I could write. As I mentioned before, it is a super quiet place that we were all silently taking the view in whenever we stopped anywhere.
We soon found ourselves on the road headed towards the Arctic Sweden, Abisko, and Kiruna.
We spent 3 days road trip to Sweden, Finland, and Lyngen before we returned back to Tromso to complete our journey. The route we took can be seen on the link below and will be covered in my future blogs.
---
Back in Tromso- Day 5
We arrived back in Tromso on the fifth day and had decided to use our three remaining days to visit some of the top landmarks and nearby villages on our list, and spurred on by our past Aurora experience, to spend our nights hunting for a longer Aurora experience.
The Airbnb we stayed at offered a stunning view of the city and sea and if the skies were clear, would have been a great location to see the Northern lights from but we weren't so lucky.
By now we'd decided to embrace our inner Norwegian and had gotten ourselves some Norway scarfs to proudly roam around living out our Norwegian dream. Here is a shot of fully Arctic-equipped Marc who was our main photographer during the trip. Hands up if you love Norway, we will be best friends! All of us are mad about Norway!
---
The Arctic Cathedral
We first headed to the famous Arctic Cathedral (Tromsdalen Church) in Tromso which has a unique triangle shape with colorful stained glass windows.
While the exterior is super pretty (check out Google for some stunning aerial shots.) the interior leaves something to be desired and I would not recommend it unless you love to visit churches or want to support the locals by paying for the entry fee.
---
The Tromso Funicular
If you go up the funicular you land on the snowy mountain to get one of the best views of this city, which easily ranks as my most favorite city view so far. There is a glorious shape to the city from the top, showcasing the islands, bridges, and mountains. It was a lot to digest how pretty a city and parts of the planet can be sometimes. We did not manage to capture stunning shots really as it was always a battle between getting the light settings just right and still being able to feel your fingers, but trust me this was breathtaking. Note that this is a prime location to see the Auroras on a clear sky day. As you can see there were clouds for us and although we waited as long as we could, we did not see the lights here. either (: bad luck:)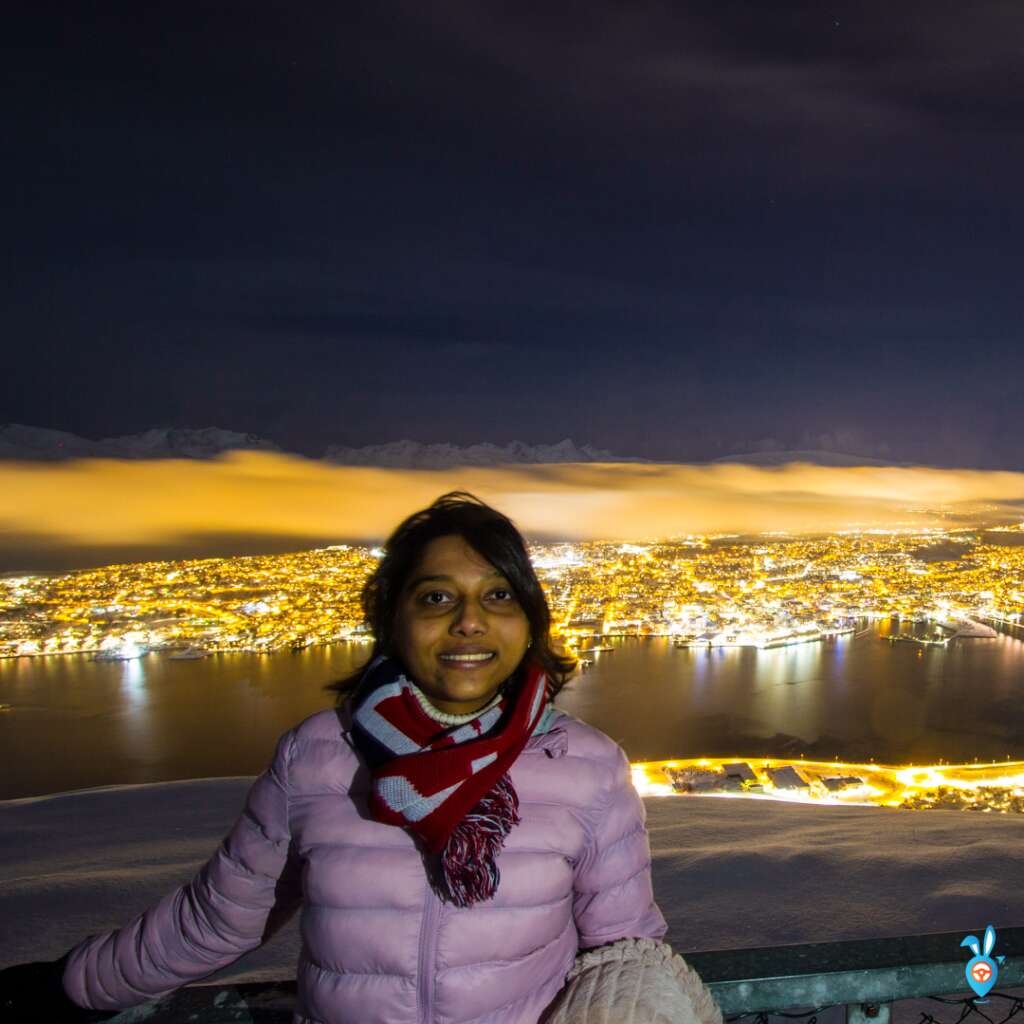 The sky did get slightly clearer at some point so that we could see this oval shape of light surrounding the moon. This is a very common view in the Arctic sky and is a treat to the eyes, while we pondered about the magnificent universe and galaxy we are revolving in for every moment we spend on the planet.
---
Tromso Safari Aurora Hunting
As we didn't manage to see lights from our own attempts around Tromso, we decided to seek expert help. We booked our trip with the company Tromso Safari (Read details in my Aurora hunting blog, why we chose the company etc.). We boarded their bus from the city hoping to see the lights that night and praying to the weather god to bless us.
Click here for an Aurora Chasing Tour in Tromso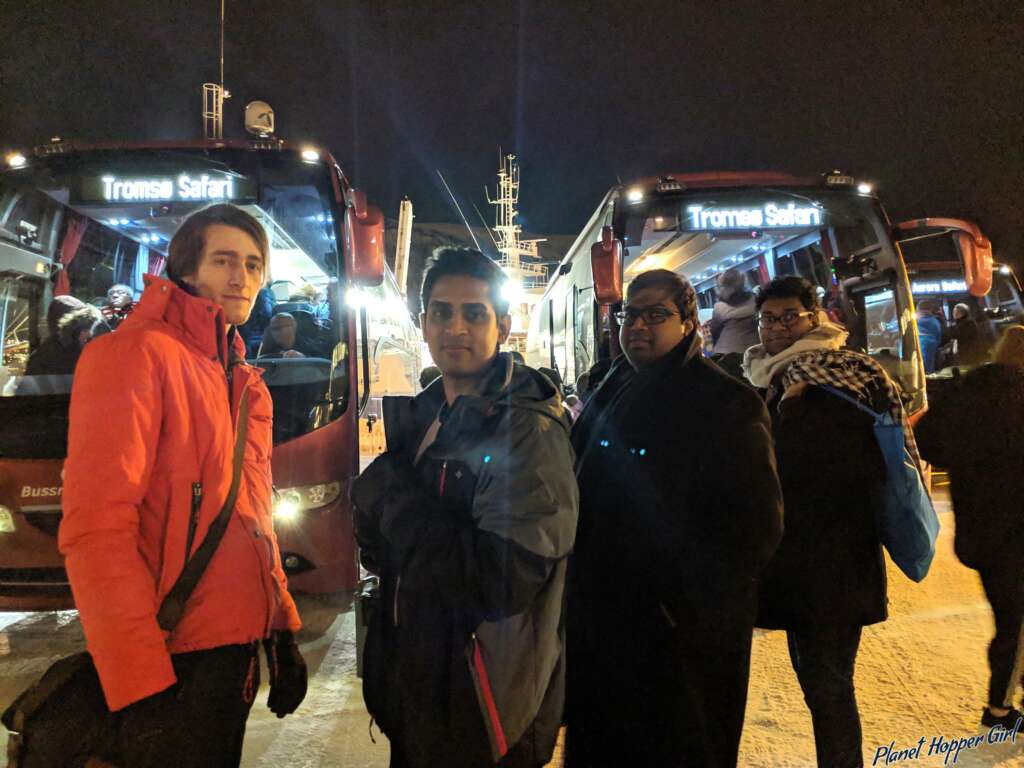 The snow mountain camp we were taken to was amazing with little huts organized to welcome the guests. You get all essential gear here including ski jackets, tripods, etc. We were also served some delicious Norwegian cheese dessert and tea as we sat waiting for the sky to get clearer. The fireplace really added extra warmth to this whole experience.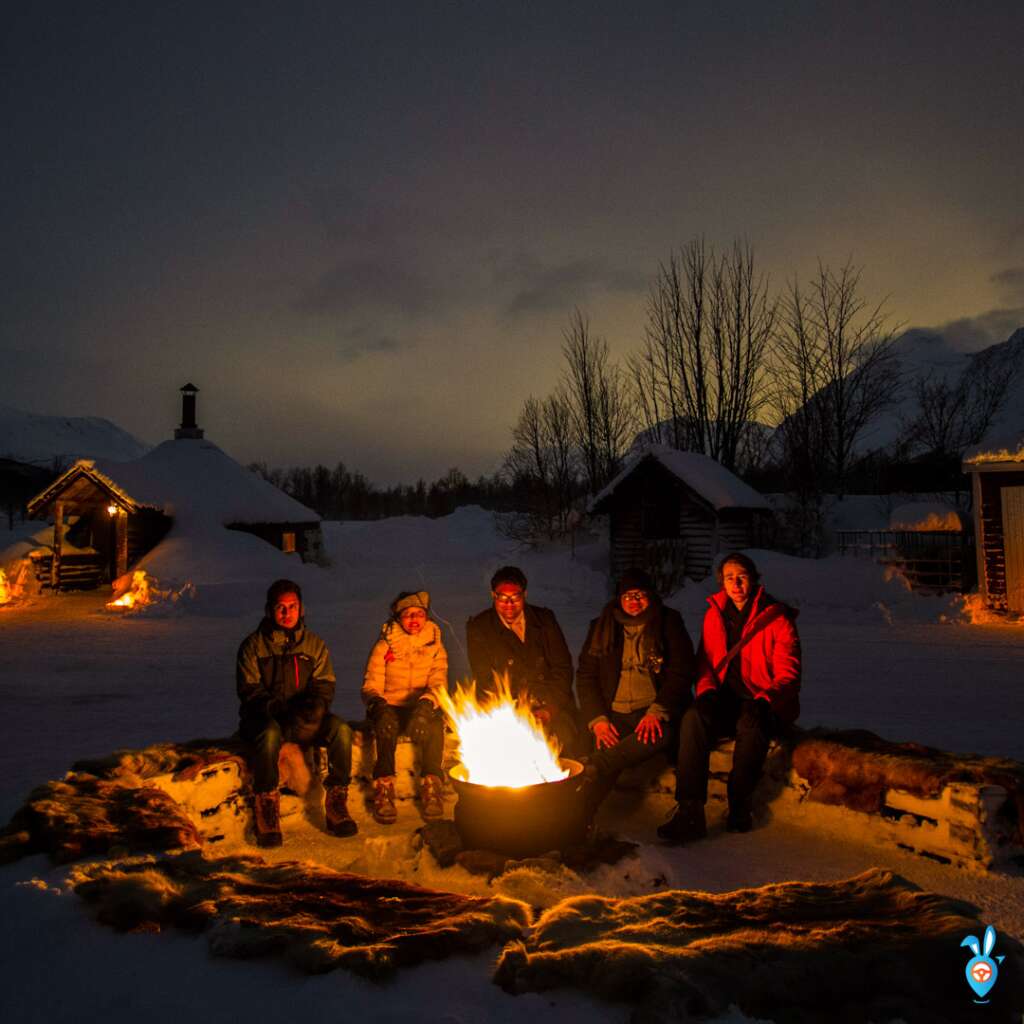 While we waited for the Auroras, we had some fun there playing with some photography tricks. I tried to showcase my handwriting skills with the torch on my phone while the fellow photographers clicked. I am super jealous of these folks now as I don't have this Norway-printed picture. Gotta do this againnnnnn.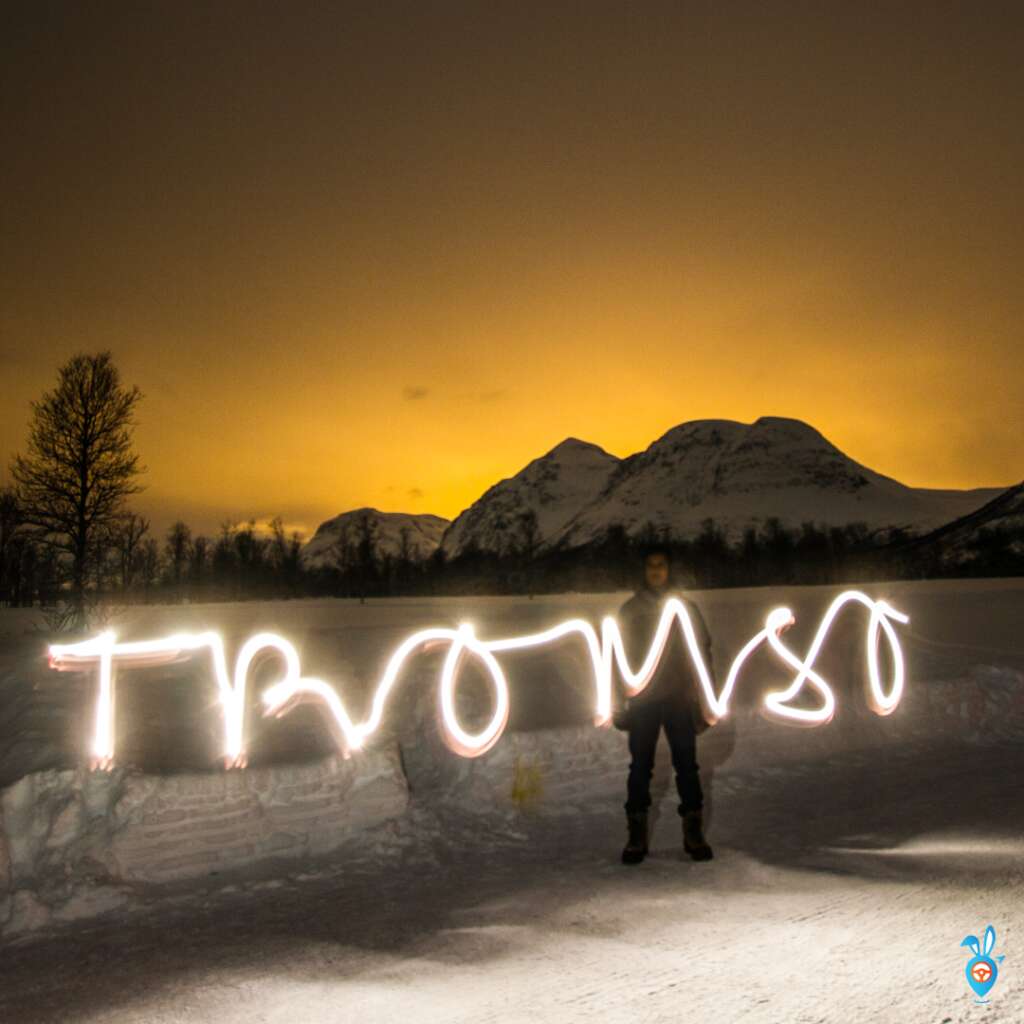 ---
Aurora Hunting in Tromso Island: Kvaloya
After being unsuccessful with the expert trip, we continued our own chase on the island of Tromso which is a very famous place to see the lights. We roamed around Kvaloya but were not lucky yet again. Here are some shots of a clearer sky. Check Kvaloya on google, you will see stunning Aurora pictures in similar locations. Just to stress this, folks read my blog on the chase tip as it is purely due to whether we didn't see them while we were there. Having favorable weather is such an important factor in seeing Auroras.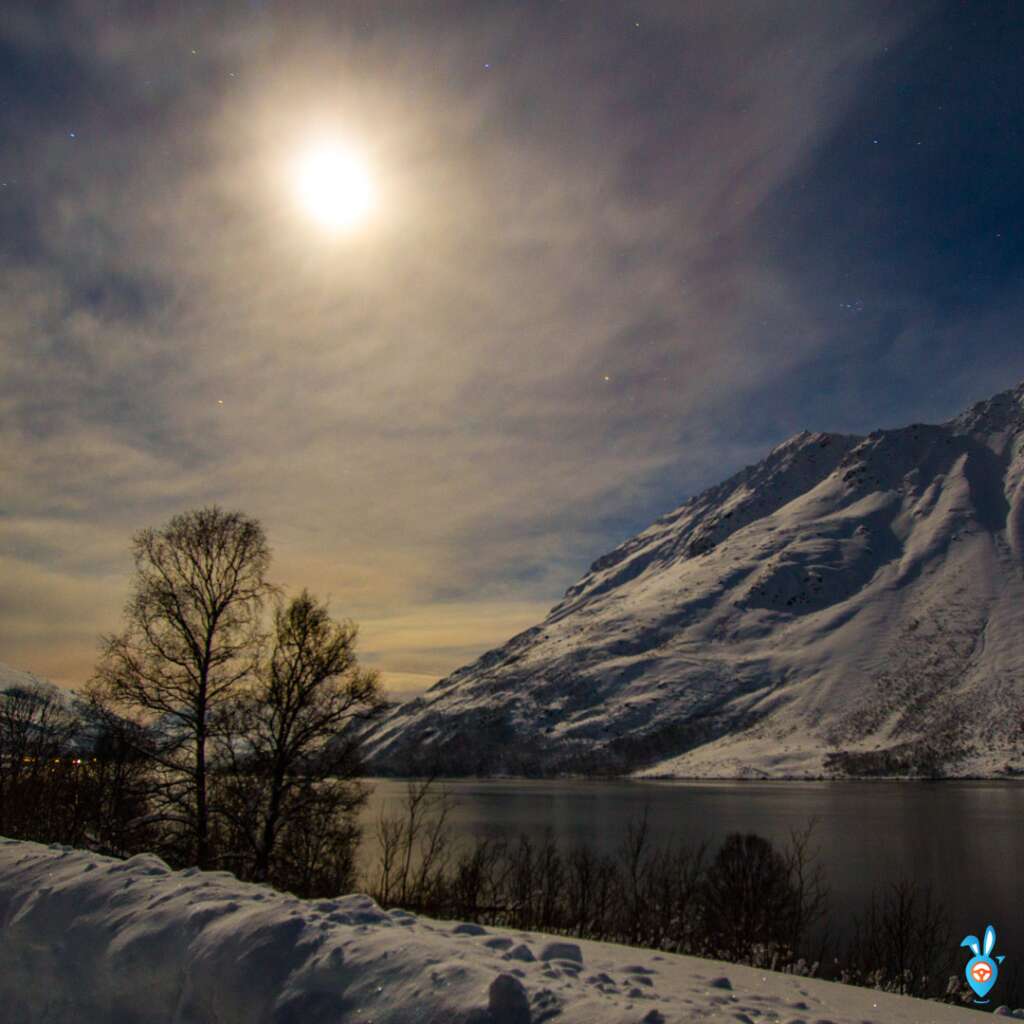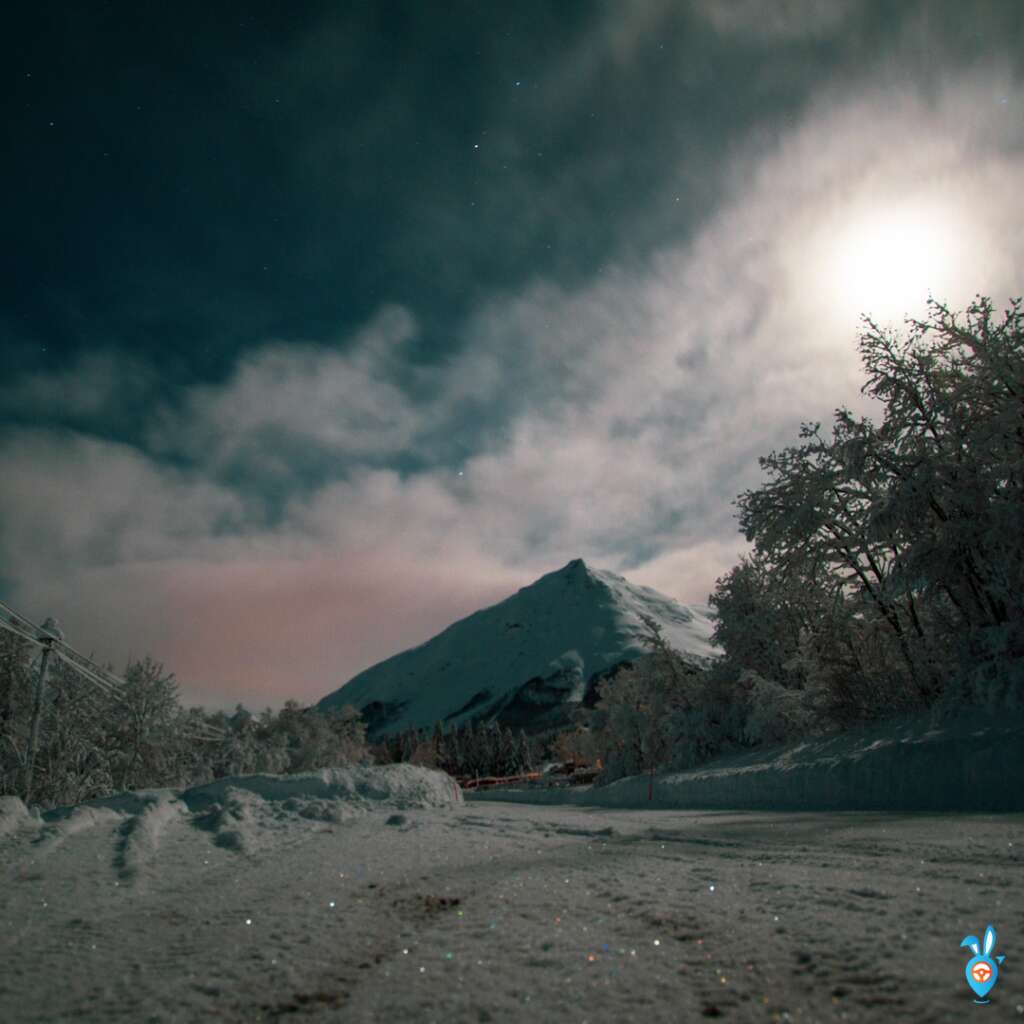 ---
Final Thoughts: 3 Days in Tromso
This is a glimpse of the Tromso landmarks and the beginning of our trip. I will cover other locations of the road trip, other arctic adventures, and an island called Sommaroy near Tromso in the upcoming blogs. Stay in Touch!
---