America's Finest City, San Diego is famous for its year-long perfect sunny weather, pristine beaches, and naval bases. Located near the Mexican border and along the Pacific Ocean coast, this city has six long beaches perfect for a variety of activities including water sports such as kayaking, surfing, and sailing. When I think of a San Diego vacation, my mind fills with the color blue from the famous Bio-luminescence effect which turns the ocean tides blue at night. This is caused by micro-organisms found in the sea, which keeps the water red during the day and glows blue at night, and San Diego is one of the top locations to see Bioluminescence. Many people talk about how swimming in this water is a magical experience, and I had always wanted to see this one day.
We arrived in San Diego from Los Angeles taking the California Amtrak, which was an exciting journey with great views throughout. During our visit, we explored the San Diego parks, coves, beaches, kayaking, and had a relaxing time with good food and the San Diego tourism vibes. Though we did not see the Bio-luminescence effect, my memory of San Diego remains very blue from the blue water, skies, and reflective skyscrapers I saw throughout my stay.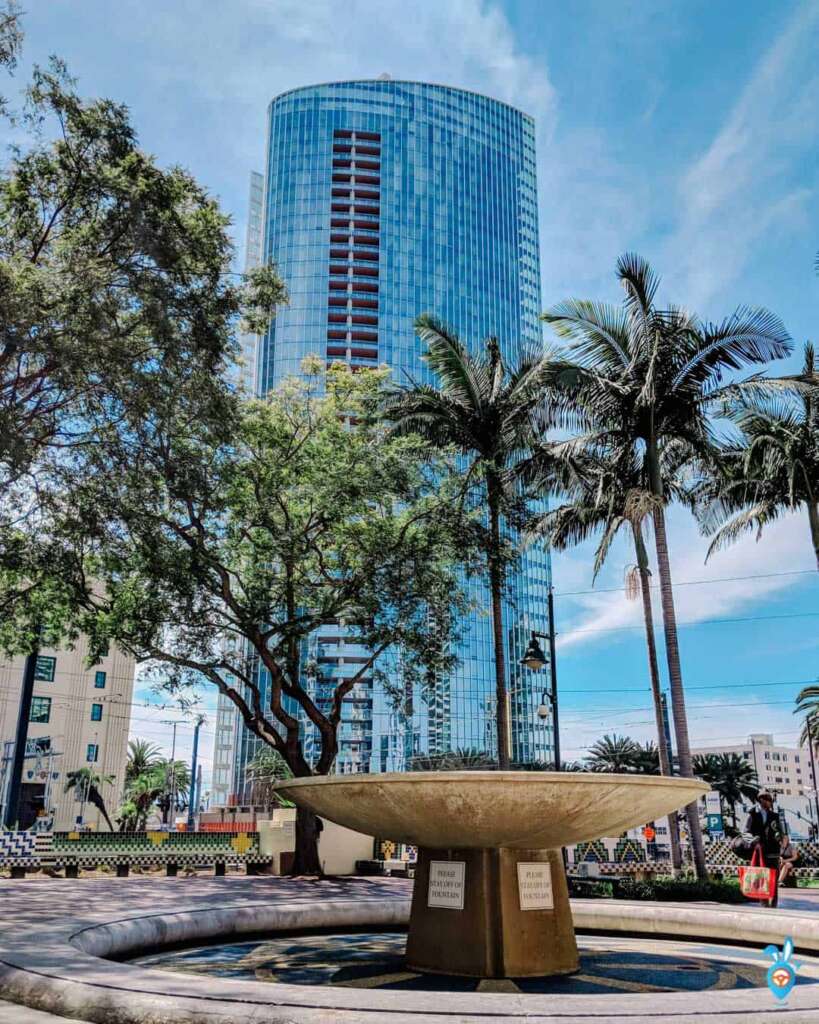 Top Things To Do During A San Diego Road Trip: Itinerary
San Diego is a destination for both tourists and locals alike, with some of the top things to do in California rightly available here. Visitors to San Diego will be able to take part in all sorts of activities that they would not likely find anywhere else- from world-famous zoos and aquariums, stunning beaches with some of the best surfing waves on Earth. Here are five top things visitors should do when visiting San Diego:
La Jolla Cave
Windansea Beach
Old Point Loma
Old Town San Diego
Fifth Avenue
Coronado Ferry Landing
Kayaking in Coronado
---
La Jolla Cove
We visited La Jolla Cove on the first day after we freshened up and grabbed some lunch. La Jolla is a posh neighborhood with a very long beach famous for breath-taking sunset views and is a real tourism gem in the United States. It was so relaxing for us to walk around the beach enjoying the weather, especially after my long and hectic week of being on the road. Considering the beauty of La Jolla, it is no surprise that it is one the top of Trip Advisor's San Diego Itinerary recommendation lists.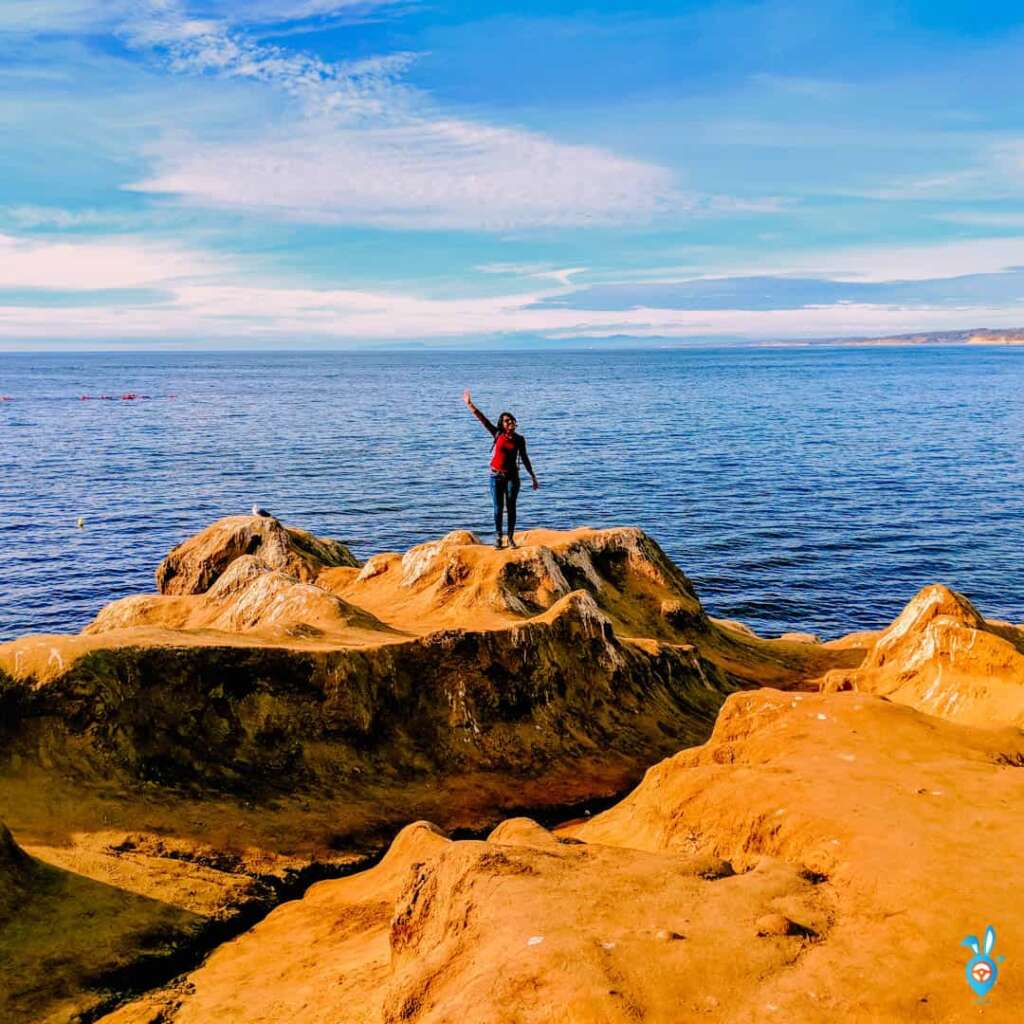 The beach features majestic sea lions along with sea birds. I saw sea lions for the first time here, and they looked as relaxed as if they had just finished a feast and were sleeping it off on the rocks. Their roar sound is special and echoes on the beach.
We spent the entire evening here waiting for the sunset, watching folks enjoying kayaking and surfing as well as the sea lions.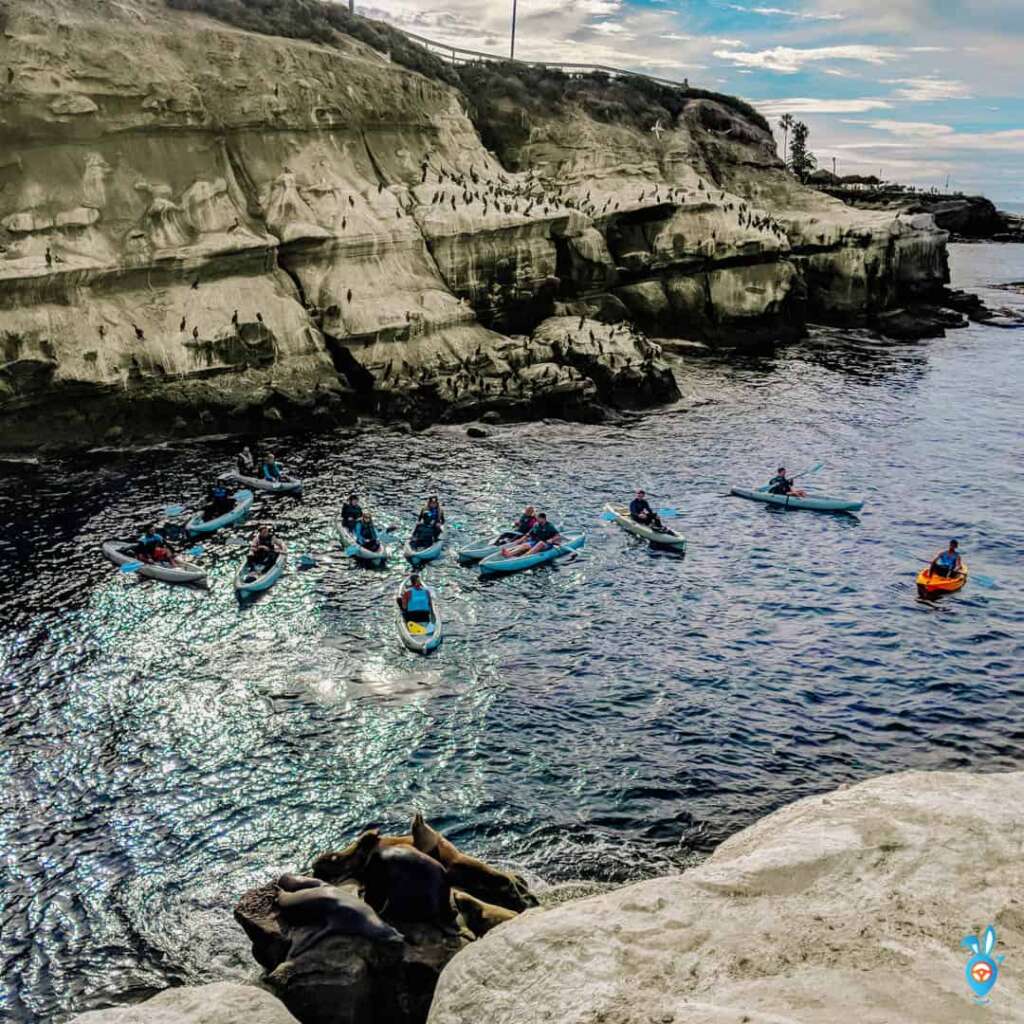 Typically, while we were eagerly waiting for the sunset, clouds came from nowhere and filled the sky. This did not meet my expectations during my trip to San Diego but still was a nice treat for the eyes. Sunset is still a sunset (: wink 🙂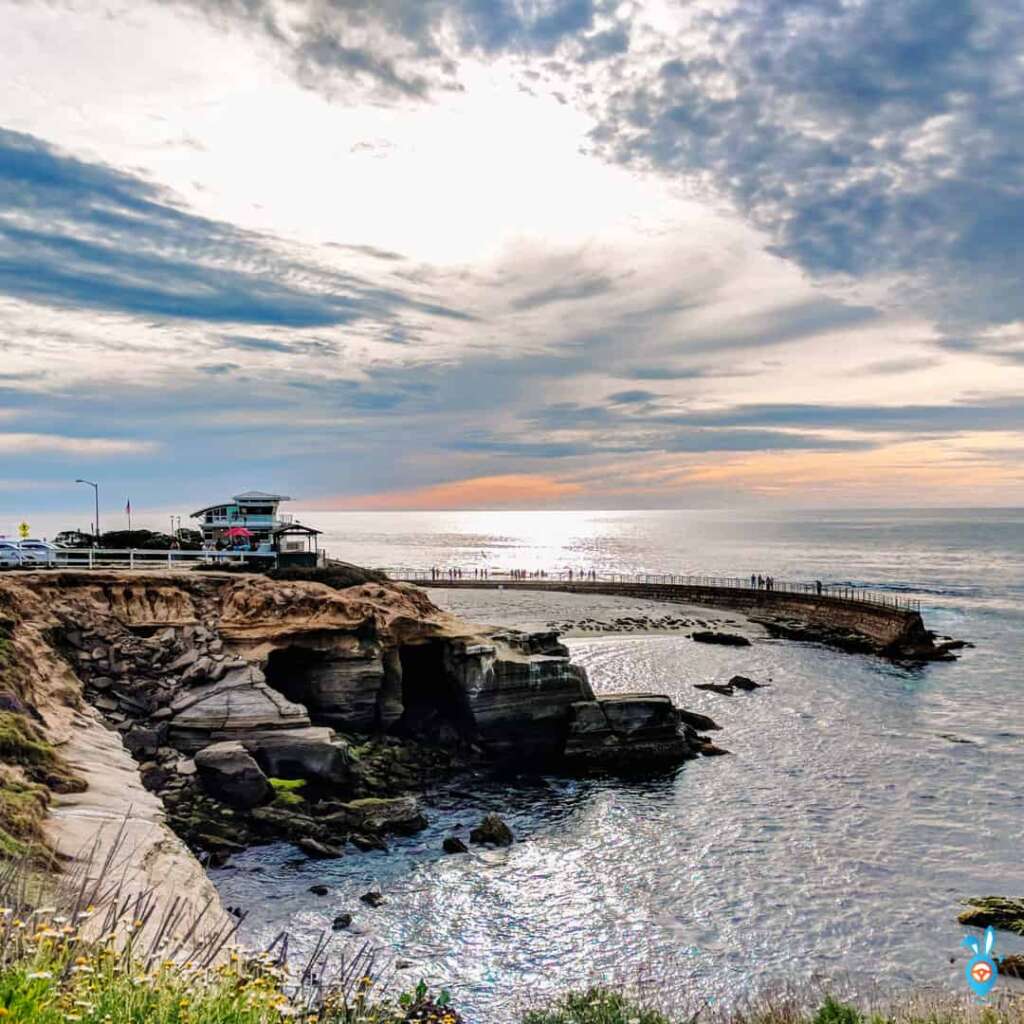 After watching the sunset, we left to meet my friends Surabhi and Aneesh for dinner. They were both my classmates during my undergraduate degree in India. I don't recall the name of the restaurant but I do remember sharing their famous Mango Margarita on Surabhi's recommendation and that it was situated in the old town.
We started the day by heading to the University of California, San Diego, where my friend Divya studied. I met her during an internship in 2013 and we had not seen each other for 5 years. She was aware of my San Diego vacation, so Divya joined us for this day and we started off by treating ourselves to a giant American Breakfast with pancakes, fruit, omelets, and french toast.
---
Windansea Beach
We first went to the Windansea beach near La Jolla and had a short walk along the shore, which was very quiet and calm.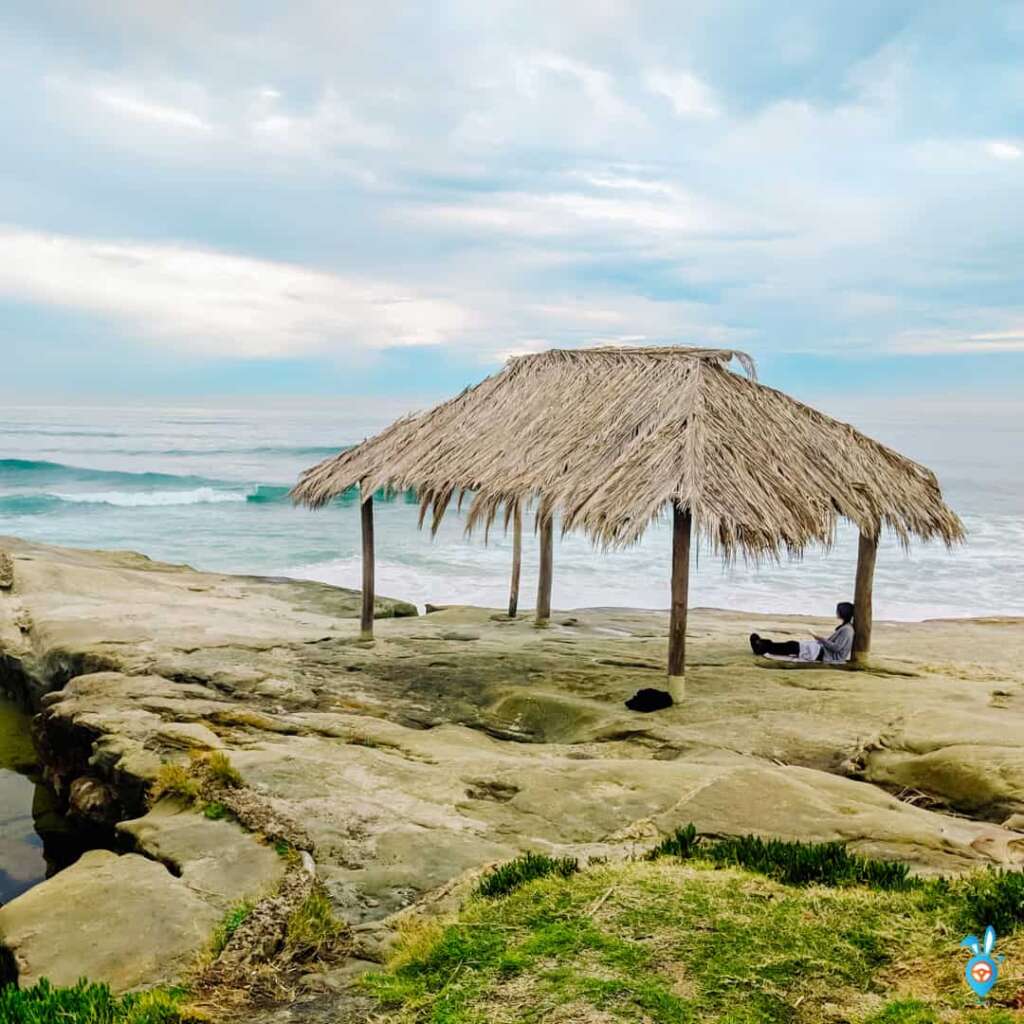 ---
Old Point Loma
We then headed to the Point Loma peninsula which has a park that features a lighthouse. We first saw the lighthouse and I found it interesting to see the mock-up of the old facilities arranged for sea travelers. The southern tip of Point Loma has the Cabrillo National monument, which is a spectacular view of the sea and also for the San Diego naval base.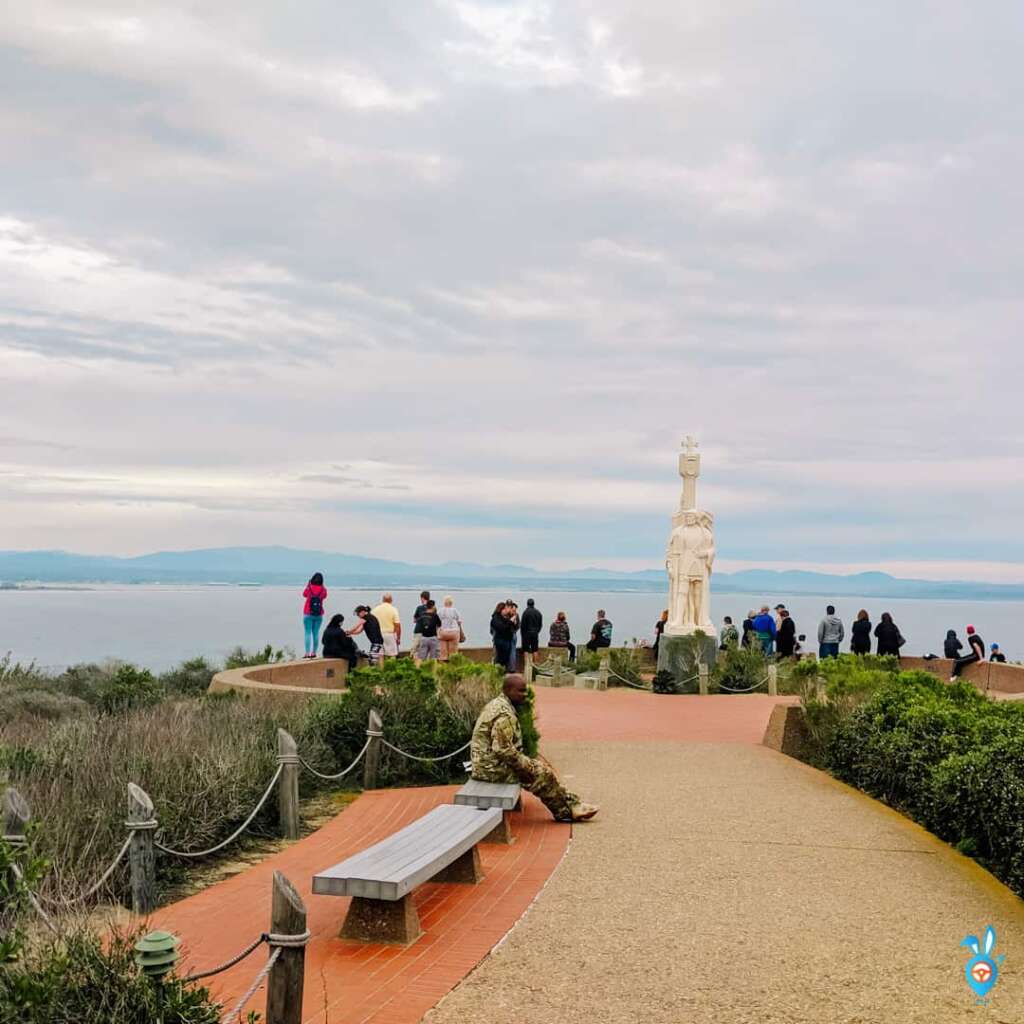 Old Point Loma offers a cliff-top view of the sea and the heavy naval traffic. There is a big USA flag flying here and the brisk sea wind provided a very invigorating stroll.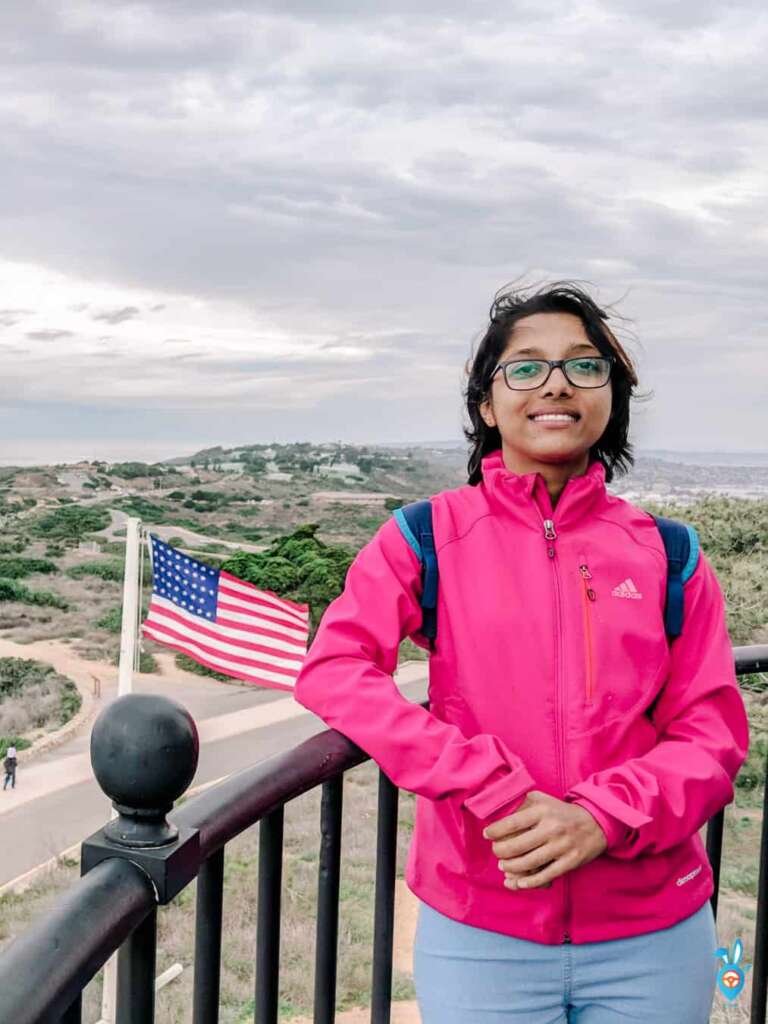 While we were watching the sea and naval activities, we spotted a submarine approaching in the distance. This was an exciting experience as I had never seen a submarine before. We stayed a very long time watching it very closely. We even saw a whale-watching cruise ship.
After spending some more time here chit-chatting and taking pictures, we reached another cove in Point Loma Park, as part of our San Diego Road Trip.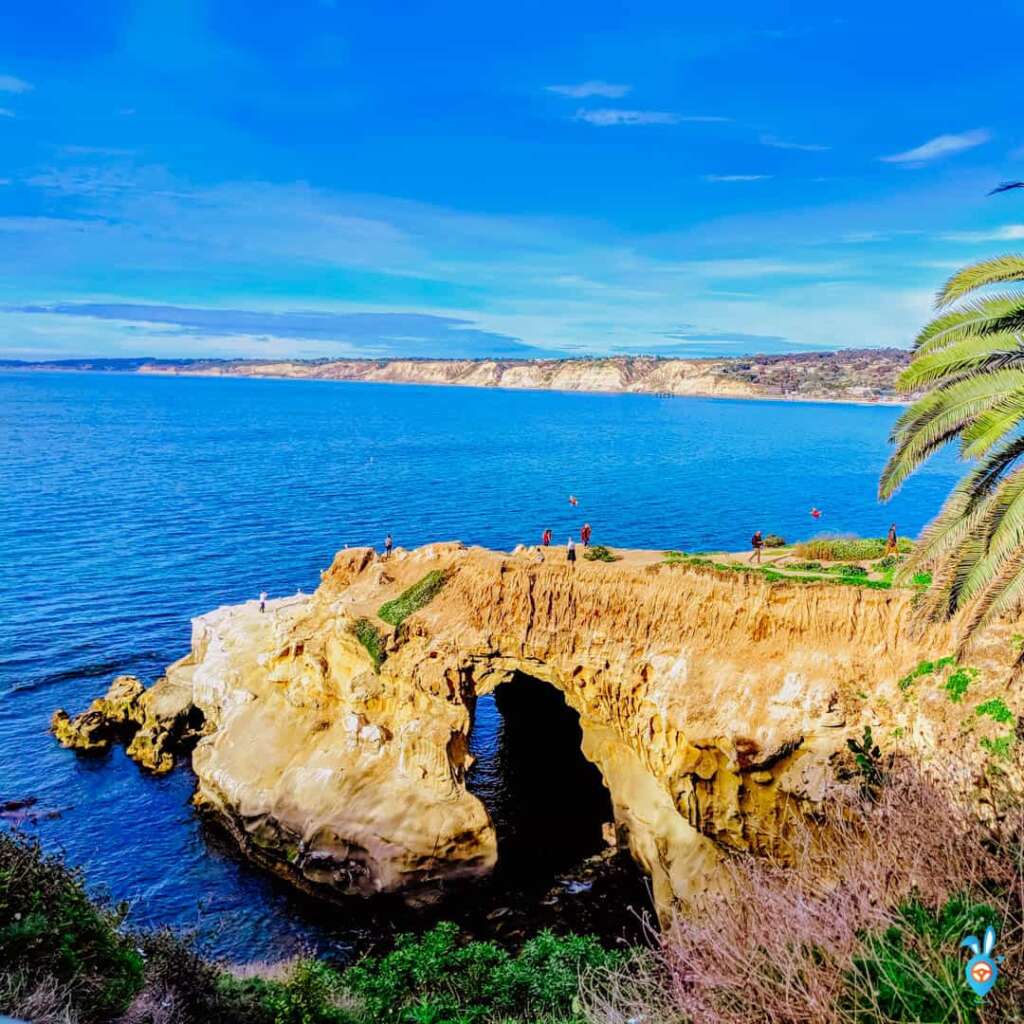 ---
Old Town San Diego
We drove to the Old Town San Diego to spend our late afternoon there. The old town is a fantastic area for great Mexican food, music, and cute shops. It is worth paying a visit to see the charming specialty shops and enjoy the outdoor vibe at its cafes and restaurants.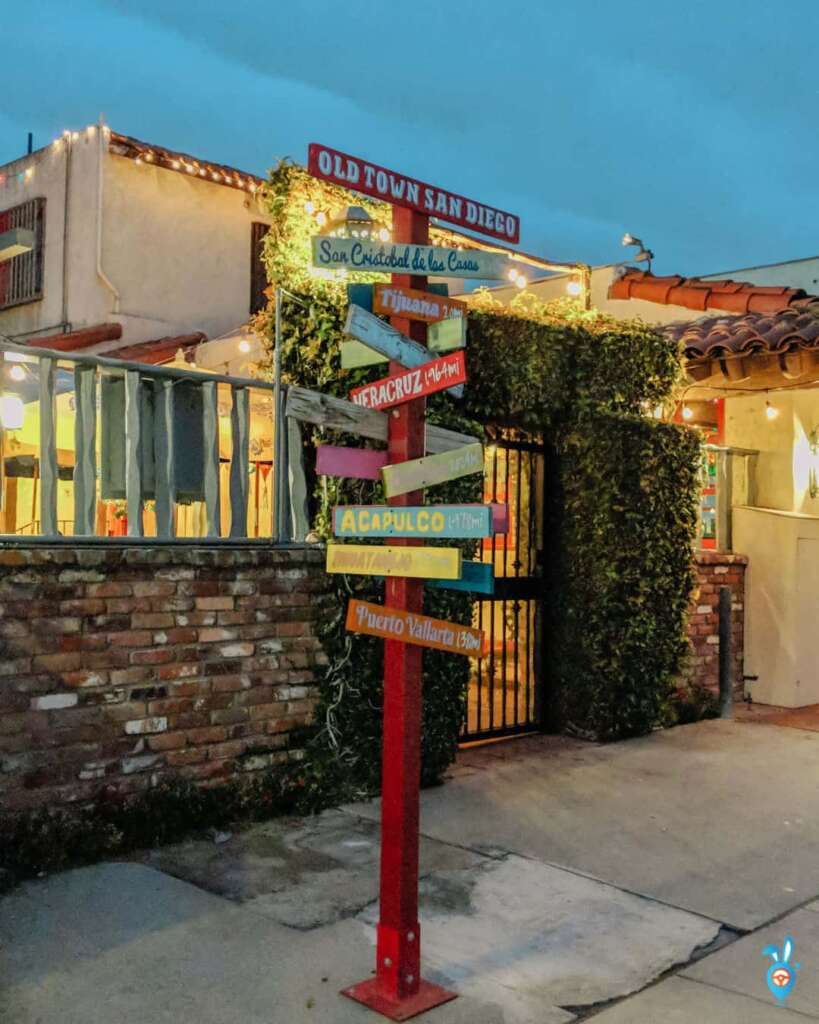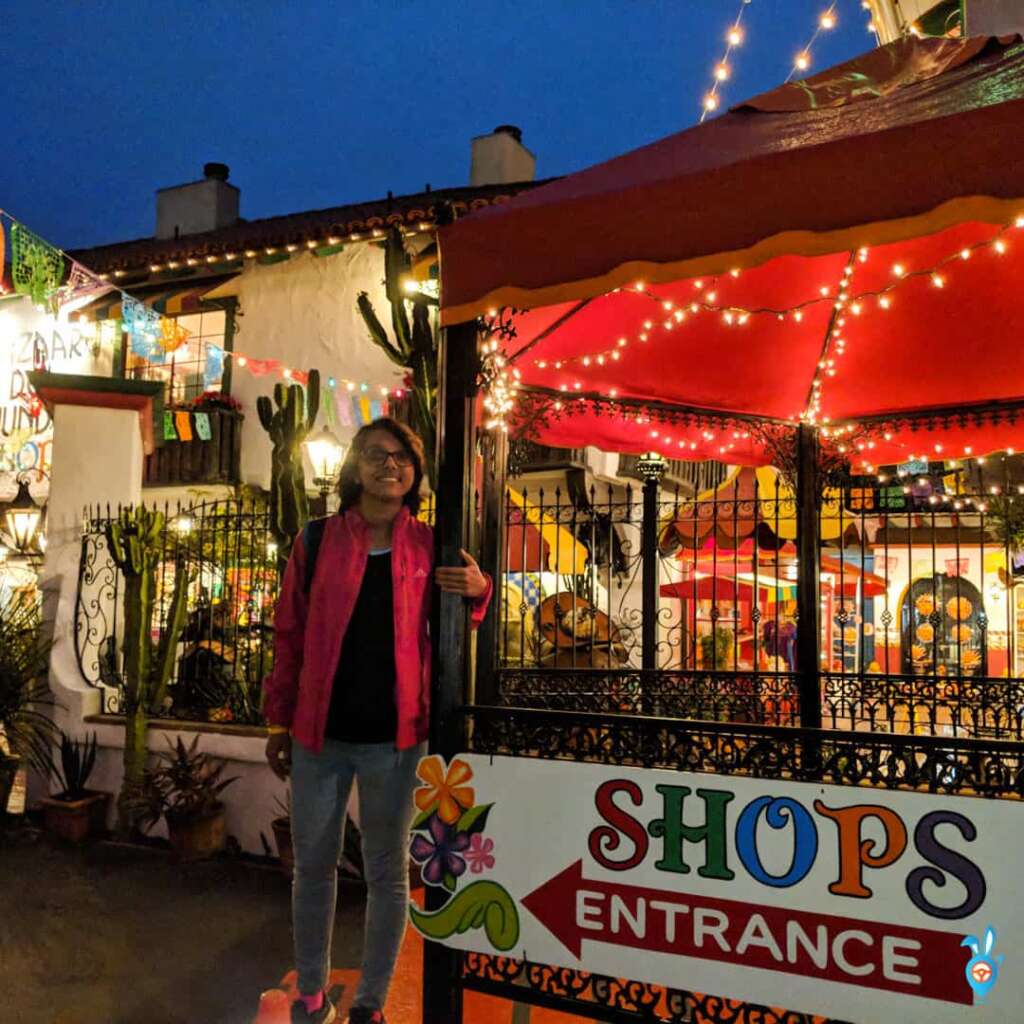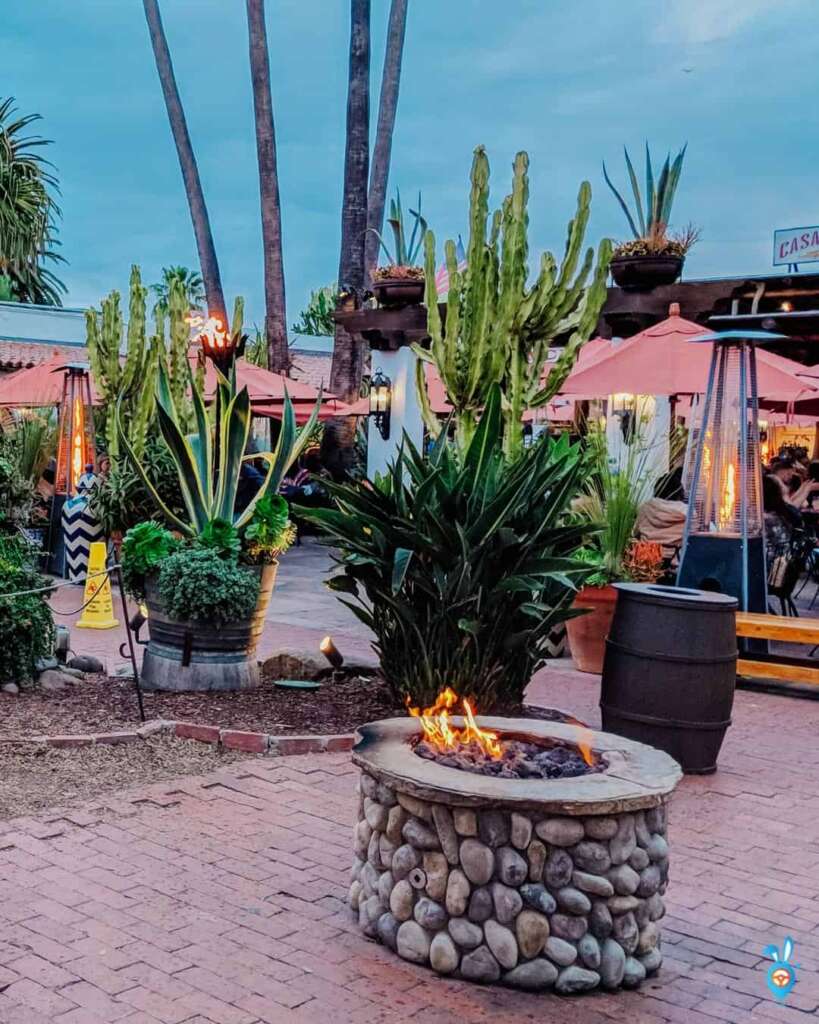 After we finished eating here, we wandered around looking at the cute shops before leaving to spend the night in the city.
---
Live Music Joint in Fifth Avenue
We spent the night on Fifth Avenue which has some really cool places for a night hang out. The famous Tiny Roof pub hosts 'A Live Music Joint' with some really cool live music performances that reminded me of a few English pubs. I really enjoyed my time here and was envious of my friends who live in this city.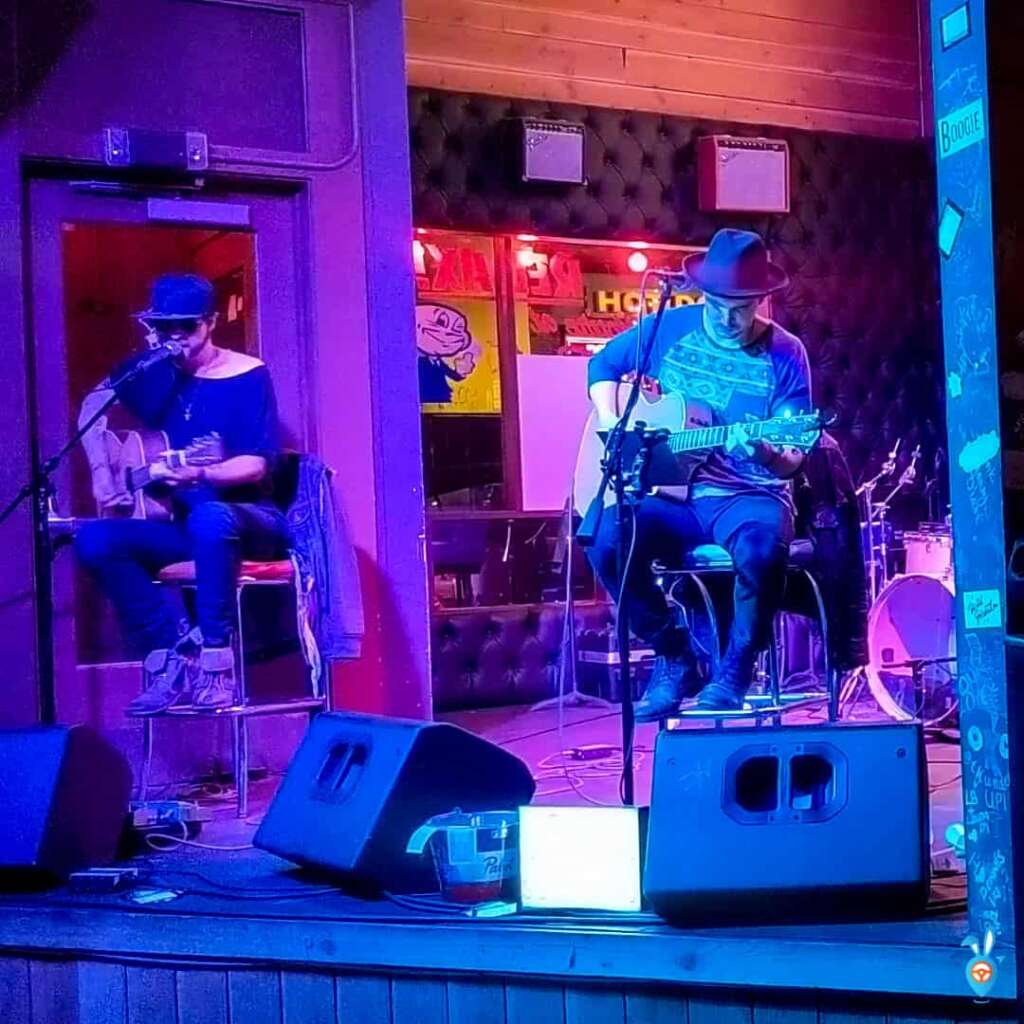 Around midnight we called it a day as Andriani and I had to check out of the Airbnb early the next day as it was our last day and we had a booking for Kayaking at Coronado.
---
Coronado Ferry Landing
Coronado Island is a pretty amazing location which is a must-visit in San Diego, filled with many specialty shops, water sports activities, and restaurants. It has a backdrop of a spectacular view of the sea, the harbor, and the skyscrapers of San Diego. Coronado Island and San Diego city are connected by a bridge that is 200 feet high allowing for even large aircraft carriers to pass underneath. So, I started filling in my Coronado activities list and was so excited.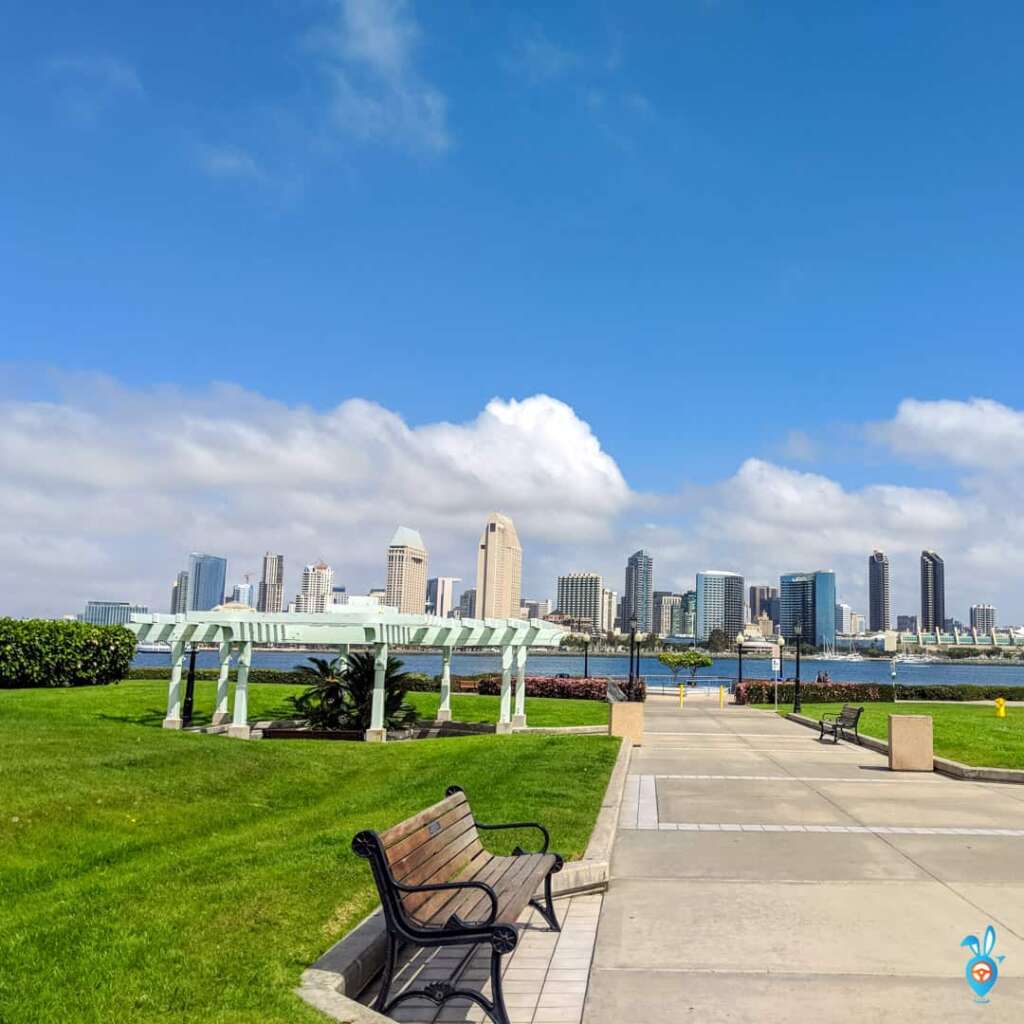 While we were walking around, we met with a group of girls who were singing and dancing. I approached them and requested to dance with them, much to the embarrassment of Andriani, and they were kind to agree. I at least thought those girls were really cool and definitely enjoyed the experience of joining them to dance.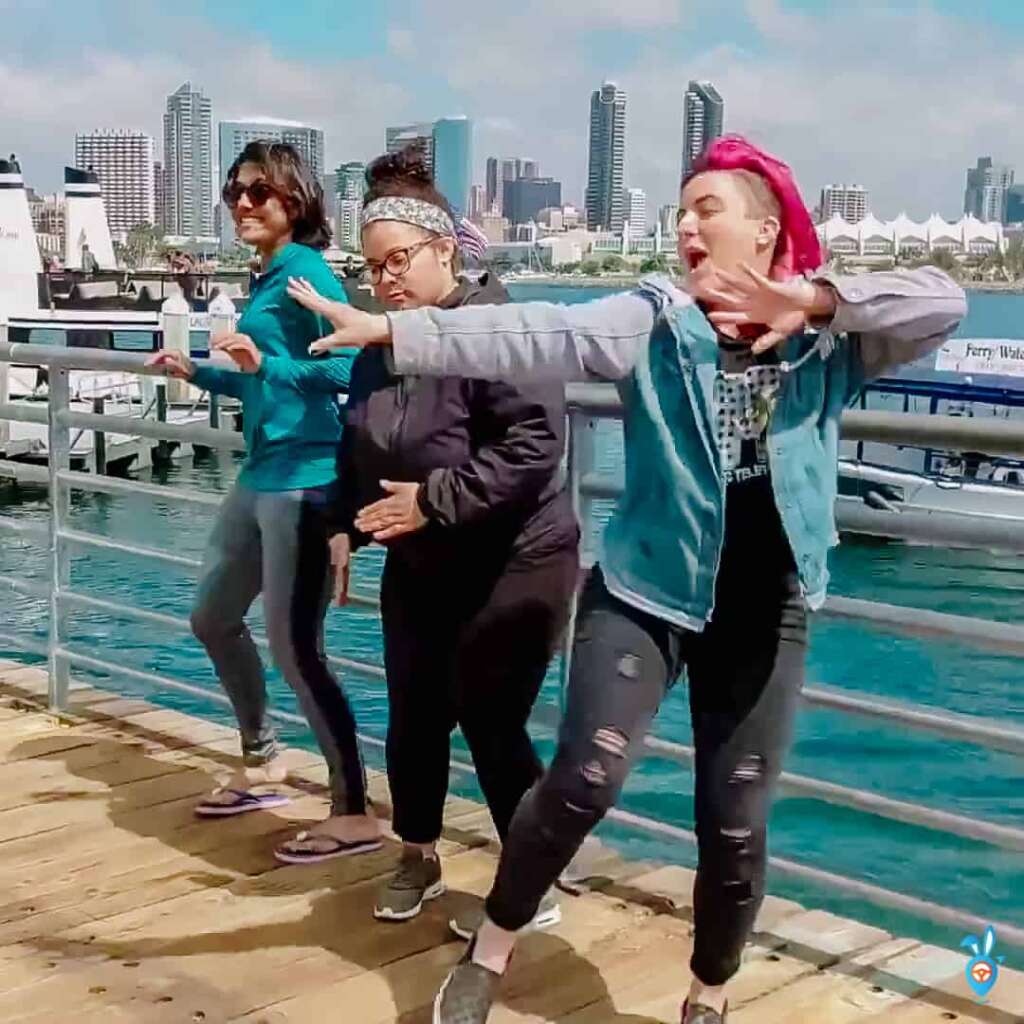 ---
Kayaking in Coronado
We went to the tour company we booked Kayaking with. It was our first time and we were assigned a guide to instruct us. We started with our full energy chanting "Left", "Right" to helps us row the kayak in the right order, while listening to the guide explain the history of Coronado and San Diego. Things got real when we were in the middle of the sea, far away from Coronado beach. There were fierce waves demanding a heavy workout to come back. Our guide was a young guy who had traveled a lot in South America and shared his travel stories with us throughout our venture, which was very entertaining.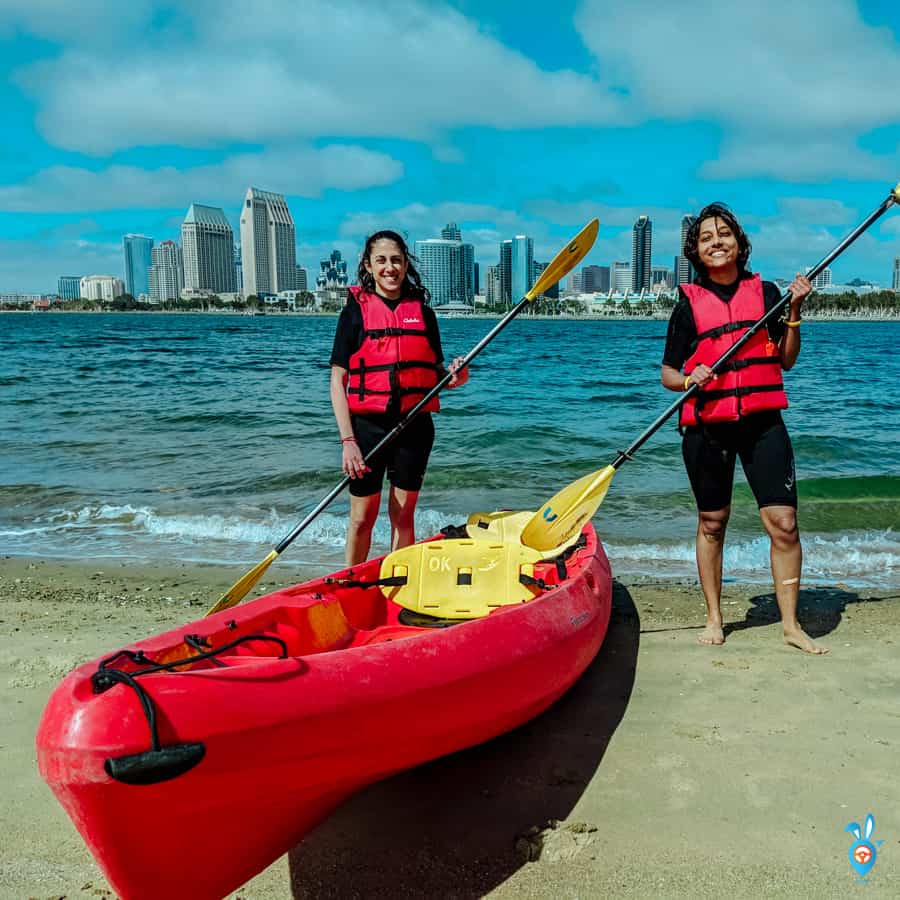 Once we made it back, we spend the rest of our time in Coronado visiting shops in the city and having a delicious Greek lunch in a cute downtown restaurant. Andriani, who has a Greek origin, did not approve of the Moussaka we ate, but I thought it was good 😉 Not a bad ending for our San Diego vacation. San Diego is perfect for a weekend getaway as well with many fun things to do such as camping at the beach.
A Silly Weed Giveaway Adventure
While we were chilling and we had just a few hours before we flew back to the UK, Andriani remembered that we were still carrying the weed we bought in Los Angeles (Blog story here). As we couldn't fly with it, the obvious answer was to throw it in the bin. However, as we know weed is very precious for some people, it felt wasteful to throw it away (says someone who is constantly scolded for wasting food as I can never finish my meal), we came up with this brilliant idea of gifting it to our kayaking guide.
We went back to the shop and asked to speak with our guide who was away but was called upon our request. When he came, we proceeded to have the most awkward conversation ever. We asked him if he smoked to which he hesitantly responded yes and naturally asked why. We told him we had some weed but we couldn't fly with it and wanted to give it to someone. He blushed and agreed to take it but first I demanded that he show me his ID so that I could verify his age. He went back to the shop to find his ID, while Andriani tried to contain her laughter. At this point, we also had other shopkeepers from the nearby shops getting curious about our conversation watching us. When he returned, I verified his ID and handed over the goods. He was also laughing and stated it was one of the most awkward encounters he ever had too. Oh well, we hope he had a good time with it 😉
---
Leaving San Diego and the USA
It was time for us to leave and end our amazing San Diego vacation and while driving to the airport, we captured the massive blue bridge that connects the city with Coronado.
The San Diego vibe was so good and it was the perfect end to my ten-day-long road trip. With the fine weather, amazing food, and ultimate beach experience, San Diego definitely qualifies to be "America's Finest City".
---
Other USA South West Road Trips
Pin the San Diego Road Trip for Planning Your Trip