City of Stars, are you shining just for me?- La La Land's songs not only touched many hearts but also won its music composer Justin Hurwitz 2 Oscar awards for Best Original Score and Best Original Song. La La Land refers to a dreamy state and is also a nickname for Los Angeles, popularly shortened as LA, which goes well with LA LA Land. Hollywood is the heart of LA and many dreams of visiting for the chance of seeing their favourite celebrities. For me, it was more about the La La Land movie and the theme of dreamers that moved my heart to visit, and of course, the sunny Californian weather. Los Angeles is a city that offers so much for tourists to do. From shopping at the famous Rodeo Drive, to taking in an LA Lakers game, there are many options available for people who visit this great city. In this article, I will take you through some of the top 7 things you need to do on your vacation in Los Angeles!
Los Angeles Vacation : Overview
This epic Los Angeles road trip itinerary which is the third instalment of a USA South West road trip from Arizona to California via Nevada. During our visit, we explored the LA life visiting some beaches, Hollywood staples and had my ultimate La La Land experience gazing at the Californian sky at night from Mount Hollywood.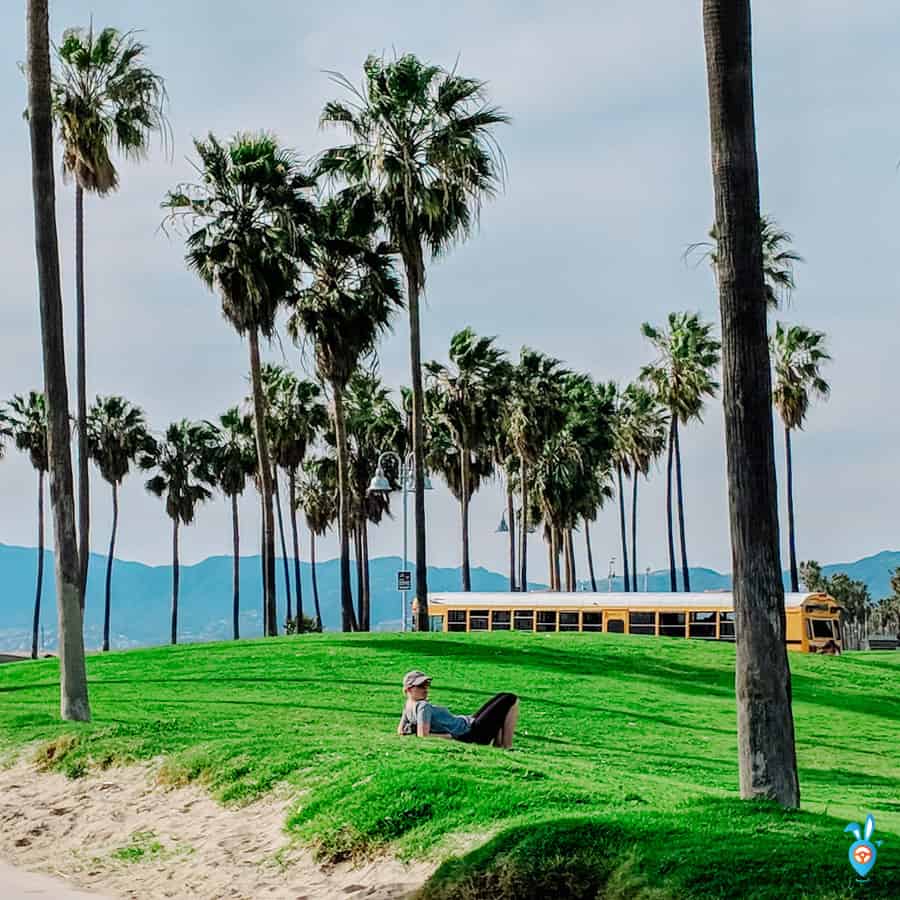 We drove ~300 miles non-stop from Las Vegas to LA on Highway I-15S which I think was the most difficult drive during the trip to California, especially when getting closer to LA. There was very heavy traffic and restless drivers switching lanes often without warning, which felt like a video game where you only get one life. If you don't feel like driving yourself, you can find some cheap bus tickets from Las Vegas to Los Angeles on Wanderu and let someone else do the driving.
While I was in LA, the traffic reminded me of the opening song of La La Land, Another day of sun, showcasing bored drivers dancing in a LA traffic jam. It was very obvious why Los Angeles is one of the best places to visit in USA judging from the first look and vibe.
---
7 Unique Things to do during a Los Angeles Vacation
Los Angeles has so much that you could do, so don't forget to include some of these top ten things on your itinerary during your Los Angeles vacation. Some of the unique attractions in LA include:
Beaches: Los Angeles has some great beaches to relax and explore. The first place I would recommend to visit is LA is the Venice Beach boardwalk. On a sunny day, this place can be so beautiful with all of its bright colours and people walking to their destination. Enjoy some seafood at one of the restaurants that line up along the beach side or take in some entertainment from street performers on Santa Monica pier!
Universal Studios: If you love theme parks, you may want to check out Universal Studios Hollywood which features famous attractions such as King Kong 360-degree Experience and Water world. These attractions are not only great for children, but also fun for adults!
Museums: With more than 400 different museums located within city limits, Los Angeles offers something for everyone when it comes to sightseeing. Museums range from art galleries such as LACMA and MOCA to space exploration centres like NASA's Jet Propulsion Laboratory (JPL).
Rodeo Drive: For those who love shopping then Rodeo Drive is the perfect place to go with its luxury brands lining up store front after store front. Or if diamonds are what sparkle in your eye, there is no better location than Beverly Hills' famed jewellery district known as "The Block".
Art Galleries: LACMA & MOCA, both art galleries offer their own special exhibits that can range from modern art pieces to space exploration technology.
Disneyland/Disney California Adventure: If you are a disney fan or not, these theme parks are just so fun filled for anyone.
JPL Space Exploration Museum: If space exploration is what intrigues you then this may be one of your favourite spots during your stay – it features everything from Mars rovers to space expeditions all within city limits!
Griffith Observatory: Located atop Mount Hollywood, this observatory offers one of the most breath-taking views in Los Angeles as well as a planetarium, exhibition hall and educational resources for all.
Hollywood Wax Museum: Here you can take your family to see some of Hollywood's biggest stars – such as Marilyn Monroe or Leonardo DiCaprio – right before your eyes!
---
Los Angeles Road Trip Itinerary
So ready for some adventure in Los Angeles? Here are some ideas for your first time Los Angeles road trip itinerary, based on our first road trip here:
Explore Venice City & Beach
Santa Monica Pier
Hollywood Walk of Fame
Beverly Hills
Hollywood Sign Board
Griffith Observatory
Universal Studios
Venice City Beach
If you're looking for some adventure, head on over to Venice Beach! You can't really say you have been to LA without visiting this historic beach town. Venice Beach is an artistic hub and a mecca for all things summer. To get there, take the 10 freeway going South. It's about a 20 minute drive from downtown LA. Park near the pier and walk up the boardwalk to the street.
Venice is a neighbourhood with residential and commercial areas next to a beautiful beach and gains its name probably from the residential complexes being connected by canals resembling the Italian Venice.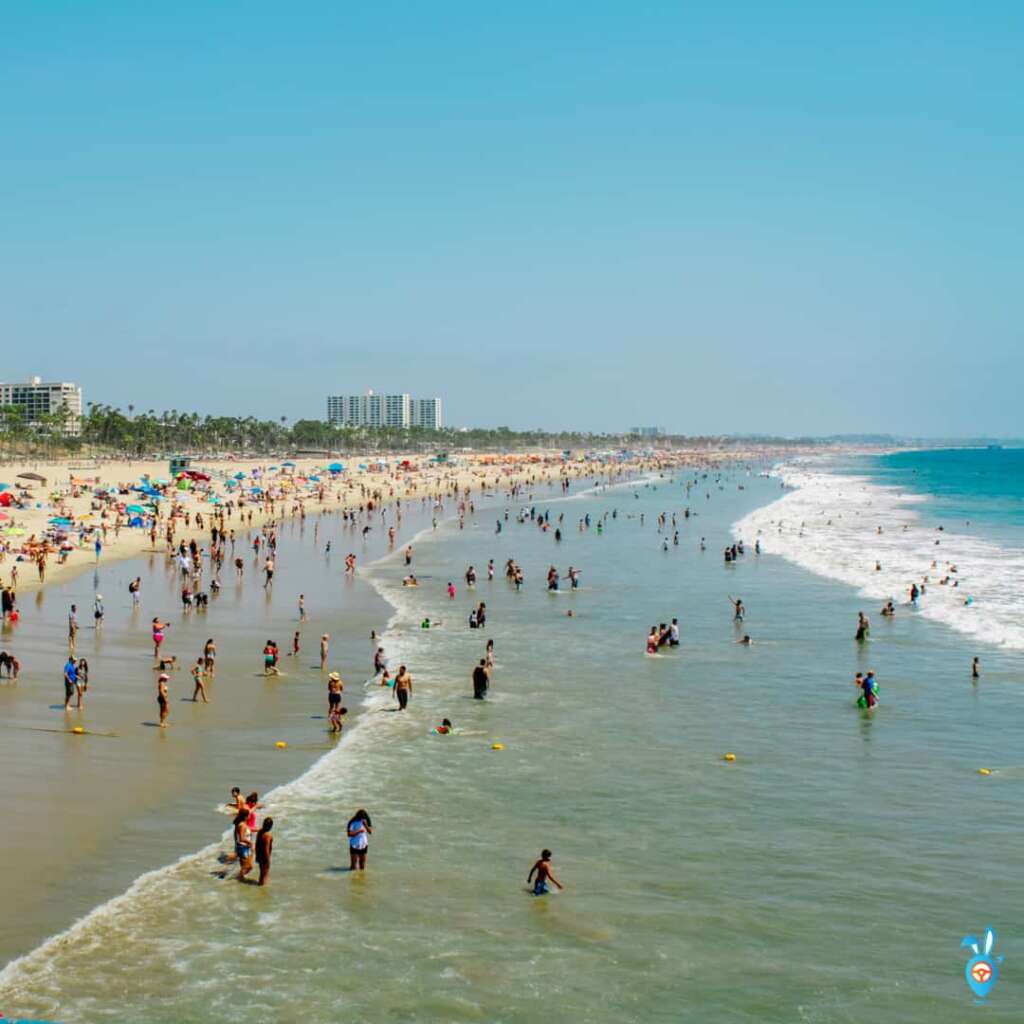 The Venice beach vibe is too good with folks and families all around enjoying activities such as cycling, running, skateboarding, BIRD-ing and you will also come across surfers, artists, performers, etc. I envied a few folks who were reading books in hammocks tied around the palm trees.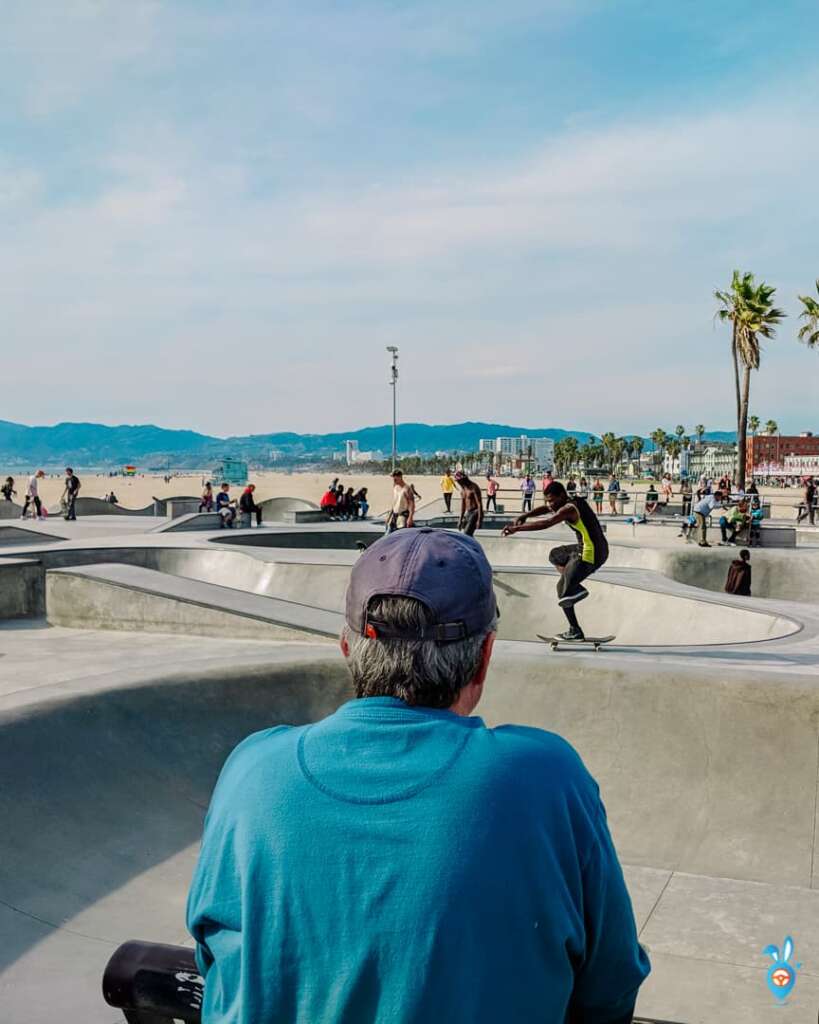 The public Art Walls of Venice are definitely worth a visit during your California vacations, they showcase stunning street art, not just on the walls themselves but also on nearby trees. We met and spoke with some artists busy painting while we were there and found some had travelled from around the world to paint on these walls. Graffiti artists are one of my favourite people on the planet, just like musicians, they can put out a lot of their thoughts so loudly via their paintings. Respect!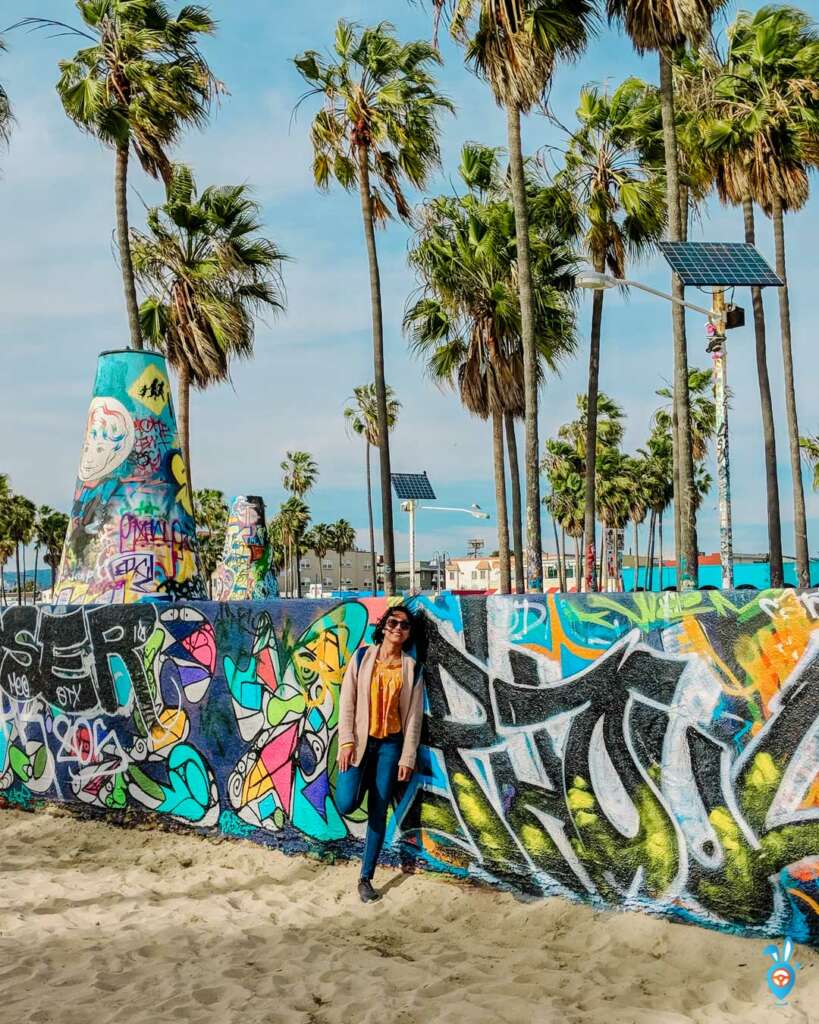 The Venice Beach Boardwalk is a one-mile street market that runs parallel to the beach and has lots of many funky shops and street performances by free-spirited people. While you enjoy all the weird and wonderful creative activities, you can also try a wide variety of food here. We were aware that in California marijuana is legal so when we saw the underground based marijuana shops, we decided to go try that too. If you are feeling adventurous, you need your passport to get hold of one.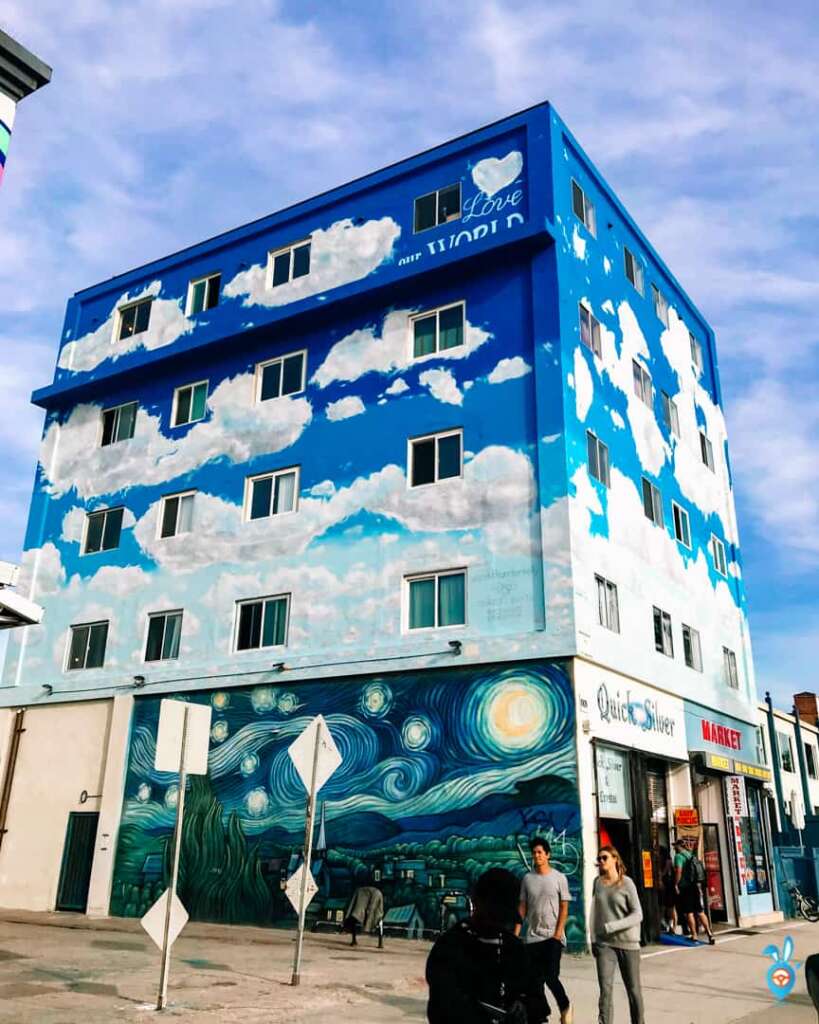 ---
Santa Monica Pier
Head on over to Santa Monica Pier for an iconic LA experience. The pier is a great place to take in the beauty of Southern California, and get some fresh ocean air! You can sit at one of the many restaurants, snack bar or ice cream shop that line the boardwalk. There are also carnival games and other amusements such as "The Revenge from Mars" arcade game you can play (even if you're not into video games)!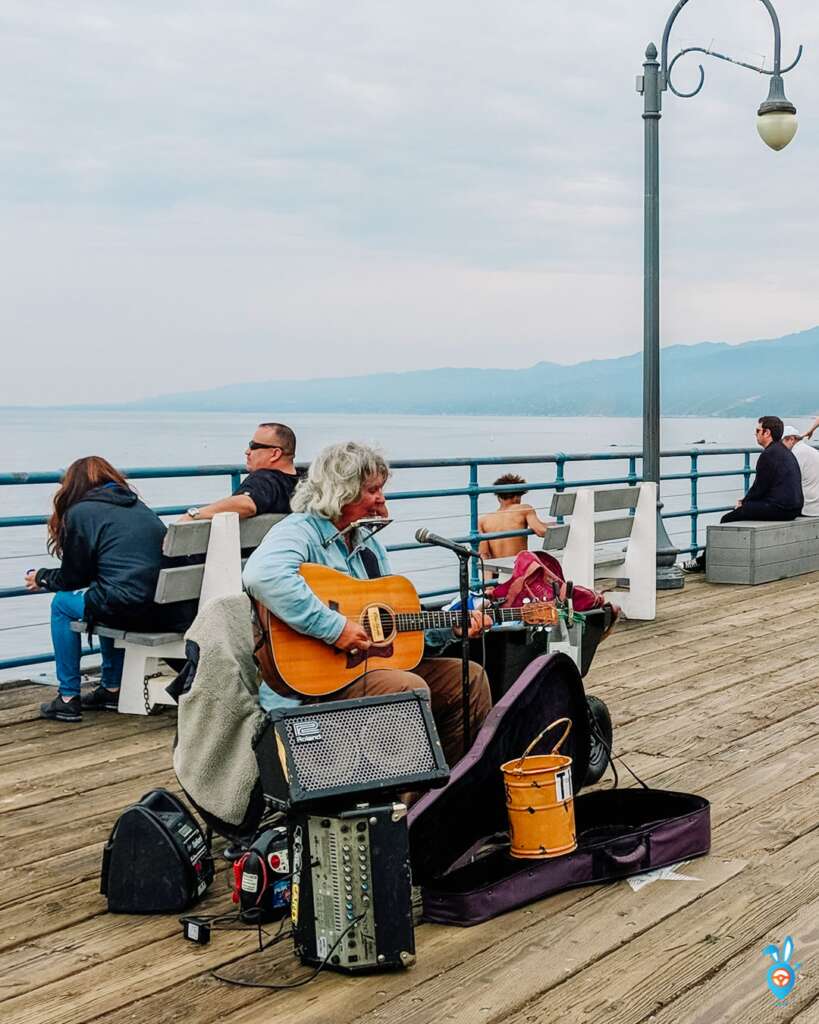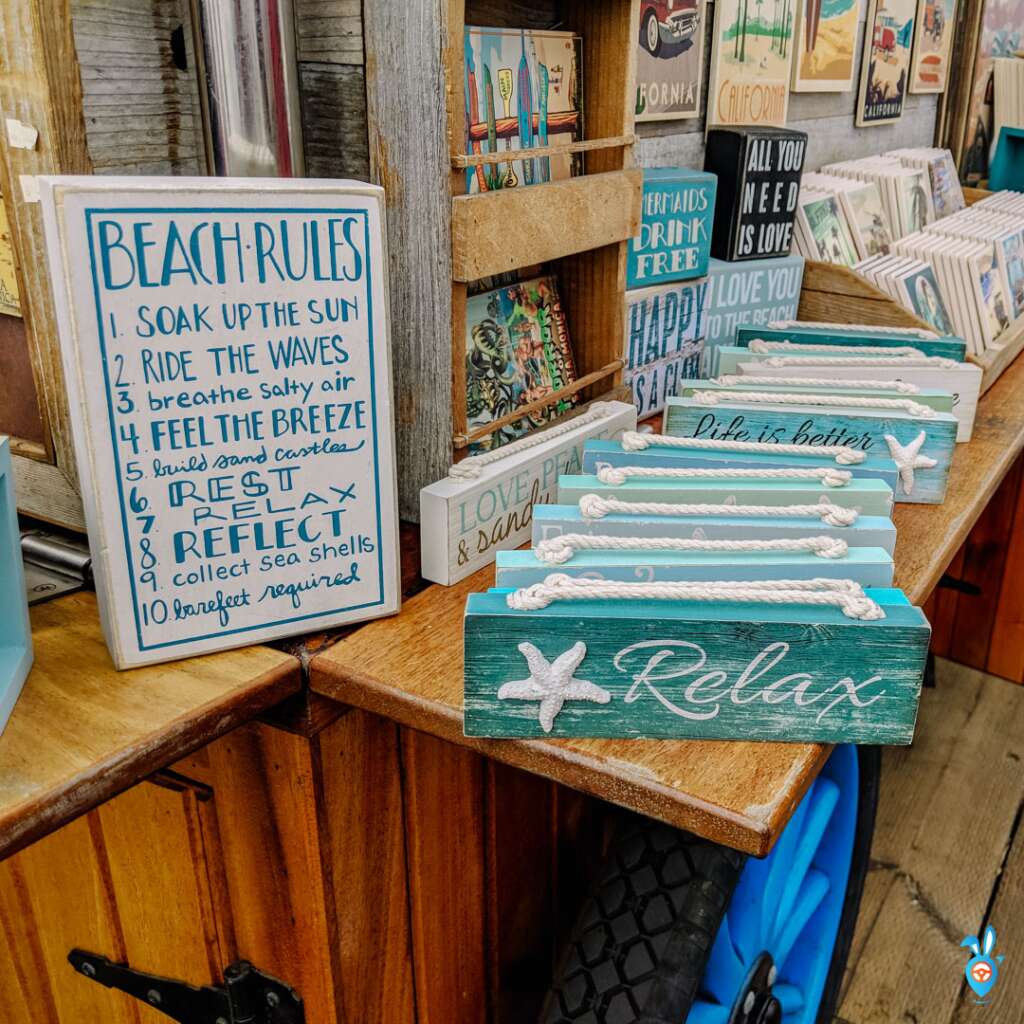 Santa Monica Pier is very charming with lots of fun activities and parks making it a great place for a family day out. We strolled around for around two hours enjoying some live music, street shopping and even watching some scuba divers in the blue sea.
To reach Santa Mo in LA, take the 101 or 110 freeway going West. The pier will be on your left as you reach Pacific Coast Highway, just before Lawry's Restaurant.
---
Hollywood Walk of Fame
We headed towards Hollywood Boulevard to see the Hollywood Walk of Fame first – one f the main destinations during a trip to Los Angeles This street has brass stars of all the famous celebrities engraved on them. We followed the star lane and managed to spot one name which we all recognized as the star of the American guitarist, Jimi Hendrix.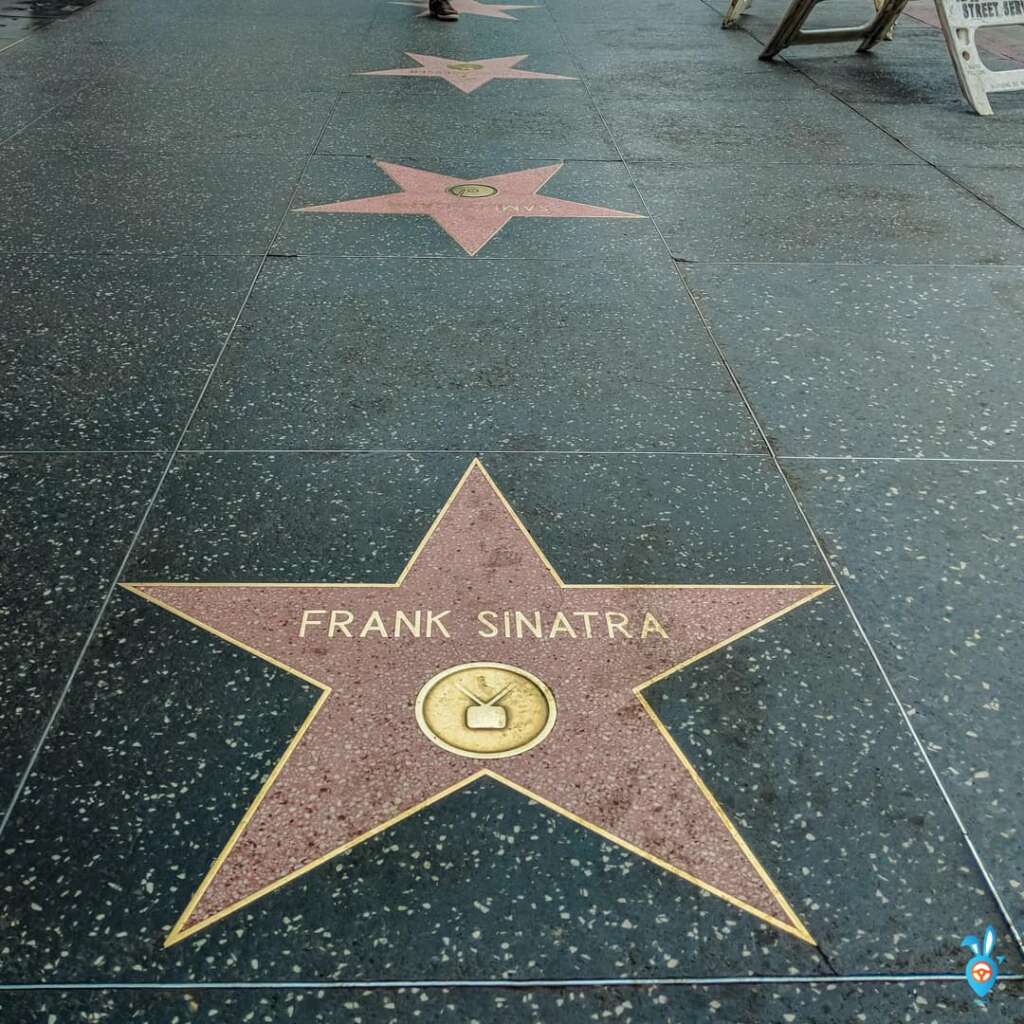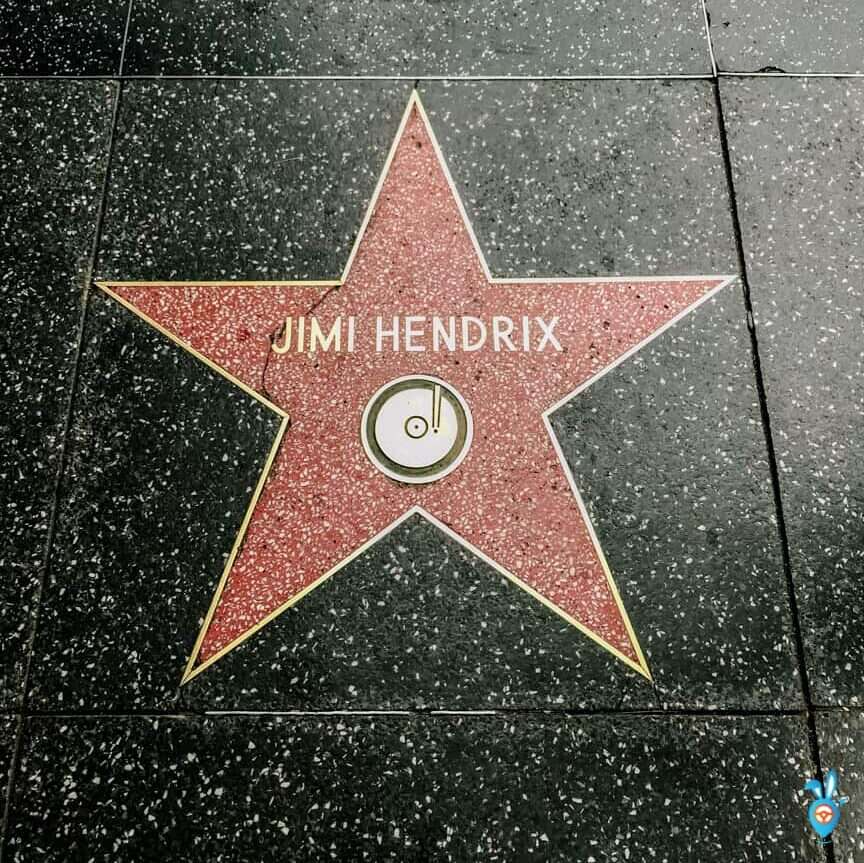 ---
Rodeo Drive & Beverly Hills
Next, it was time to head towards the famous Beverly Hills which is a popular hunting ground for celebrity spotting as many famous celebrities live nearby. We have all watched many of those videos of celebrities shopping around here, so we wanted to make sure we saw this place. Of course, we had no intentions of scrutinizing people's faces or quizzing anyone if they had seen any celebrities around 😉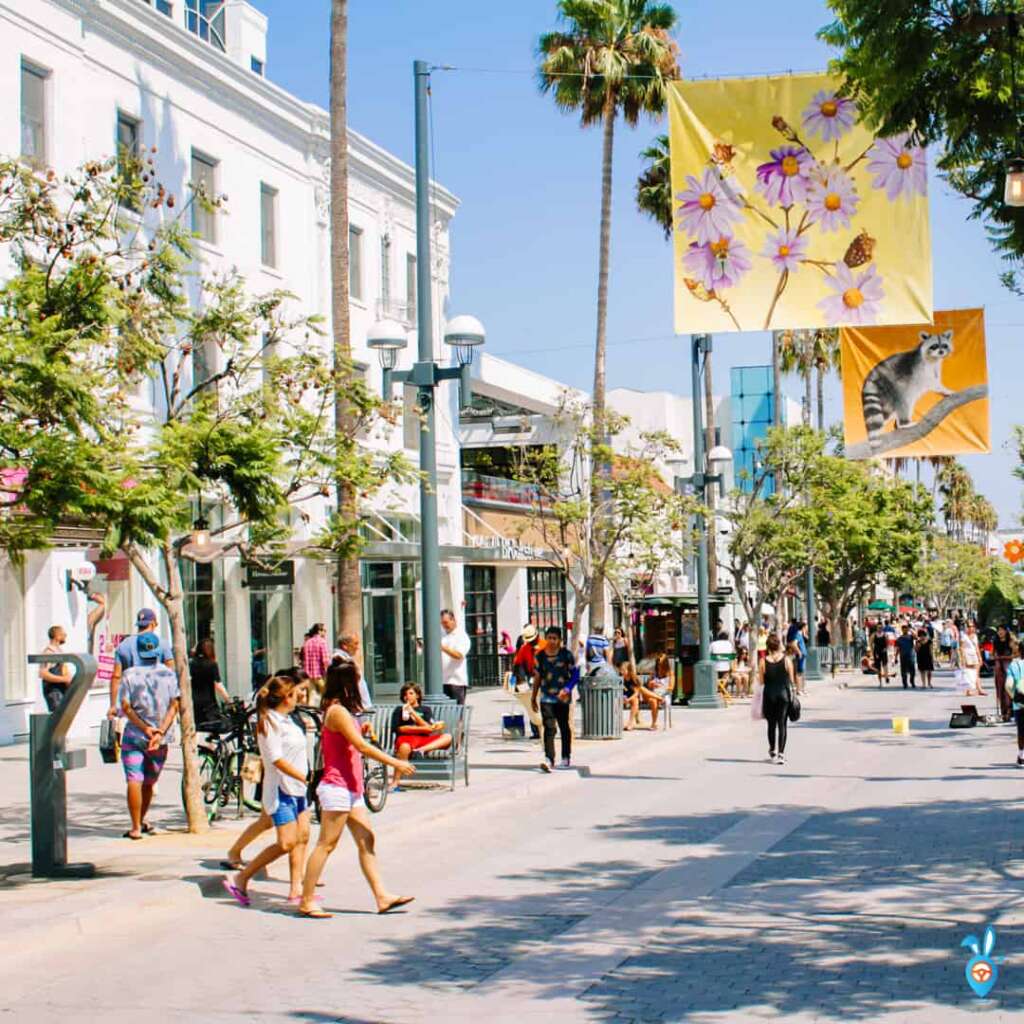 ---
Sunset Boulevard
While we were strolling around, we were approached by many tourism agents who were offering to take us for a ride and offering their vacation packages to show us some celebrity houses. We were not going to pay the price for the guide but got intrigued and decided to take the Google approach to hunt celebrity homes. We read an article about a boy in Sunset Boulevard who sold maps containing the location of all the celebrity homes in the area and we became determined to obtain one for ourselves. We set off focused on hunting the celebrity map boy and almost forgot about hunting for the celebrity houses themselves. Throughout our searching we didn't manage to spot anyone on the streets and found the majority of houses had huge gates that blocked any views, so after almost an hour we conceded defeat and decided to go check out the Hollywood sign instead since we at least knew where that was.
---
Hollywood Sign Board
We were pretty convinced that Hollywood board wouldn't be anything pretty but for the sake of ritual we needed to check it off our list of California road trip ideas, as couldn't say we'd been to LA but not seen the famous board itself. We drove as far as we could up the hill and discovered that to get to the sign itself required a long hike but after our unsuccessful celebrity hunting we didn't have the energy left for this and decided the view from the Griffith Observatory in Mount Hollywood would be good enough for us.
I captured a LA traffic from the top of the Hill when it again reminded me of the La La Land song, Another Day of Sun, and the lyrics.

"Climb these hills,
I'm reaching for the heights,
And chasing all the lights that shine,
And when they let you down,
You'll get up off the ground,
'Cause morning rolls around,
And it's another day of the sun"
Justin Hurwitz, Benj Pasek
Music Composer, Lyricist
It was sooo…… relieving to get a picture with the Hollywood board from the Griffith Observatory before the sunsets.
---
Griffith Observatory
Griffith Observatory is a public astronomy site also located on Mount Hollywood and gives one of the best views of the LA basin. The observatory makes a perfect location for either a romantic or geeky day out, or both, with a variety of attractions including a planetarium, geeky shops, cafes, and a public telescope to gaze at the Californian sky. It is a heaven for science lovers and when I saw Neil DeGrasse Tyson's books in the stores, I just wanted to sit there and read them all maybe another time!
One of the main attractions here was the Pieces of Sky exhibition, which displays actual meteorite pieces that had been excavated across the US. I found it so exciting to see these pieces that had originated far out in the solar system and fell to Earth many years ago.
Overall the Griffith Observatory was my favorite landmark in LA, and it gave me the ultimate La La Land experience. The sunset and city views from here were so magical and dreamy. I walked around many times and was constantly reminded of the La La Land movie poster.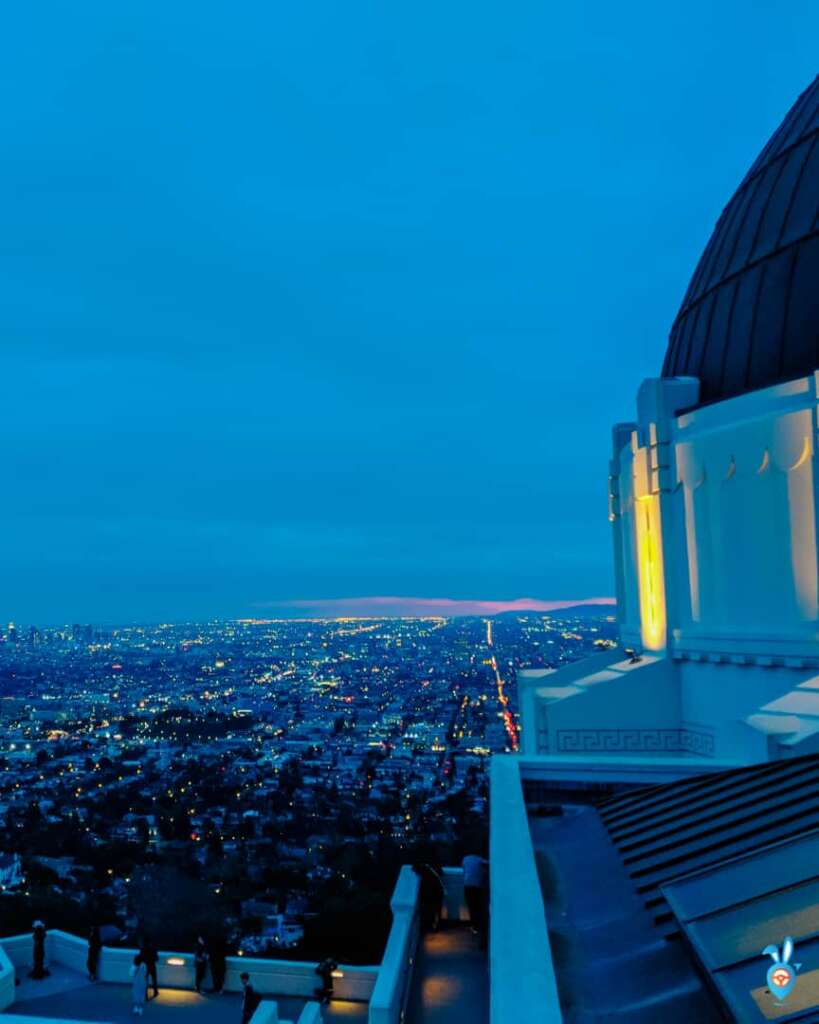 ---
Other USA South West Road Trips
---
Pin This Trip for Future Reference