The Grand Canyon is one of the natural wonders of the world. Formed by the geological erosion in the desert of Arizona, the canyons highlight different rock layers that look cut in regular step shapes and pieces. This pristine view of the canyon is a magical experience during your trip, especially when the rock colors keep changing in different lights throughout the day. The Grand Canyon spans 277 miles in length, 18 miles in width, and several miles in depths formed from millions of years of erosion and is a fantastic treat to your eyes. I had my Grand Canyon vacation on the south rim of the canyon and the national park in 2018 as the first instalment of a USA South West Road Trip covering Arizona, Nevada, and California. We drove towards the canyon from Phoenix following US highway 17 aiming for a one day trip, but the journey was such an incredible experience and includes many other sites like Montezuma Castle, Sedona, and pine forests, we ended up extending our stay for one more day as we got carried away during the journey.
Planning an Arizona Road Trip?
---
What is the Best Time to Visit Arizona?
Arizona is a desert region in America. The best time to visit Arizona falls between November to April when it is not too hot. Remember there is heavy tourist traffic to Sedona and Grand Canyon throughout the year.
The weather is known to be perfect during early November.
---
Need a Rental Car to Explore Grand Canyon, Arizona?
If you are flying into Arizona, you could go for a rental car option. Remember that you drive on the right side of the road in the USA. Your international driving license is valid if you feel comfortable driving. The rules are pretty easy with wide roads and clear junctions combined with the fact that most of the cars in the USA are automatic.
---
Where to to stay in Arizona?
Arizona is a typical American city. You could find motels, hotels, and Airbnbs everywhere. I stayed in motels during my journey booked via top hotel booking websites.
I would recommend using Airbnbs only in the cities and going for well-established hotels or motels in remote regions while on the road.
*Disclaimer: This post contains affiliate links. If you click on them and make a purchase, I receive a small commission. There is no additional cost to you. I would appreciate the support.
---
The Journey to Sedona and a Perfect Grand Canyon Vacation: Day 1
Road Trip Route in Google Maps
My friend Arun and I started our journey from Phoenix around 10 in the morning and it was expected to be a 3 hours trip to the south rim of the Canyon and the national park. As a regular Grand Canyon Visitor, our aim was to reach there late afternoon and see the Canyon during sunset. We put on some good music and excitedly started catching up on what happened in our lives since we studied together ~8 years back.
We were soon enjoying the long drive, with occasional sights of cacti and palm trees along the way, which showed the true spirit of a desert. Arun decided to make a stop for some fresh air in the middle of nowhere- totally empty but for a fascinating desert view. As soon as we stopped, another car came and stopped right in front of us with four people inside and the first thing that grabbed my attention was the four gun stickers on the rear window.
Arun was already standing outside the car while I remained inside. I silently tried to point him to the front car which left both of us super alarmed and scared. Pretending like we were just enjoying the fresh air and relaxing, we managed to spend ~10 minutes there before fleeing the situation. What a good start to the adventurous trip – guns were our most concerning element of visiting America and it turned out to be the first thing we encountered during this trip.
---
Sedona Red Rocks
The city of Sedona was not originally part of the itinerary of our Grand Canyon vacation and came to our attention as we entered the red rock city on our way. The red color of the rocks was very striking as we approached. A quick google search showed that this was an important landmark not to miss and to learn about.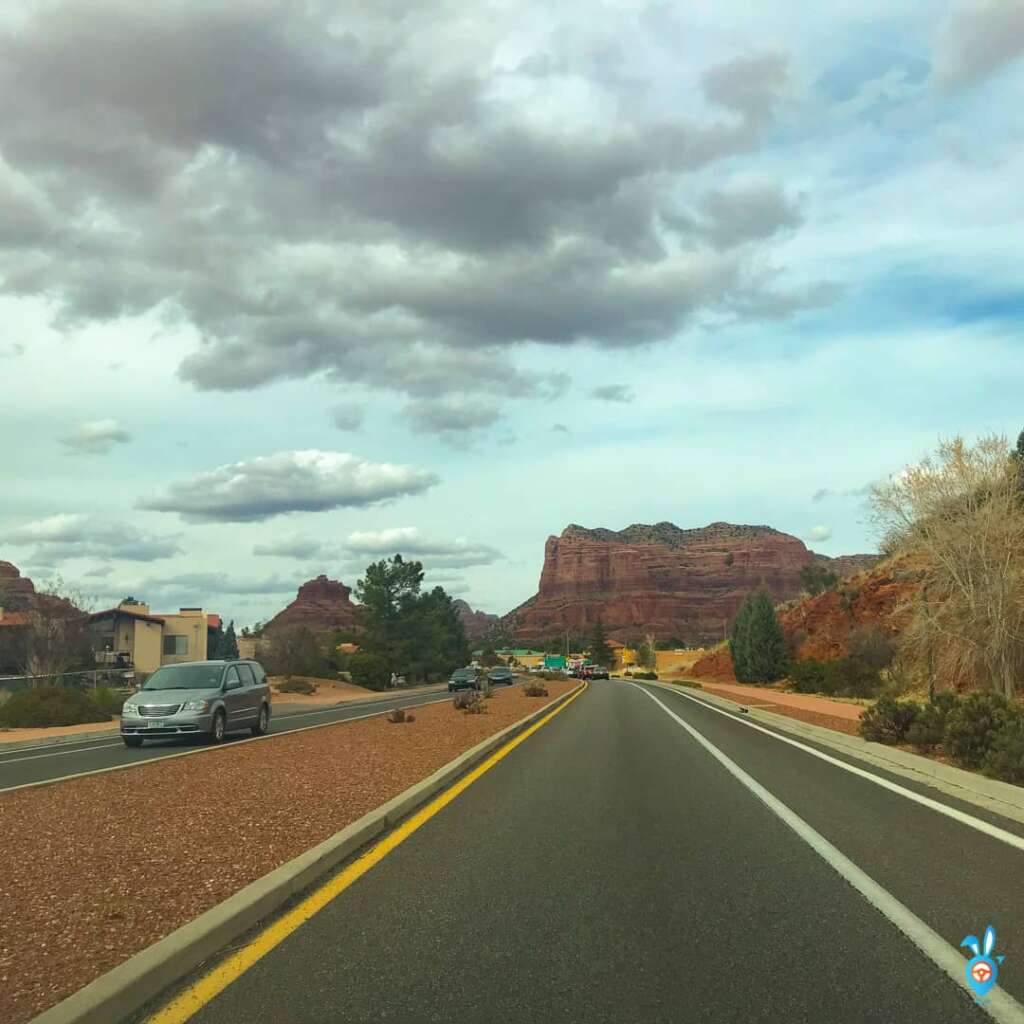 The theme of red makes this city so beautiful especially when the sun is up. We entered the city when it was cloudy, but were lucky to get some stunning views when the sun came out shortly.
Finding a parking place here is really difficult as there are no park services. I would recommend visiting here and even stay here for a hike if you have time. This is something I gotta do again as I felt FOMO severely not knowing about this place before to have included it in our itinerary.
We continued our road trip to Grand Canyon after taking almost a two-hour break here, enjoying the views of Sedona. We even stopped at the visitor center to make some inquiries.
---
Grand Canyon National Park
The journey ahead from Sedona presented a wide variety of scenery including pine tree forests, cloudy skies, and desert mountains which we saw while driving on the famous Hermit road. Driving in America is such a fantastic ride especially with the wide roads and vast sky views across the horizon presenting a great view throughout.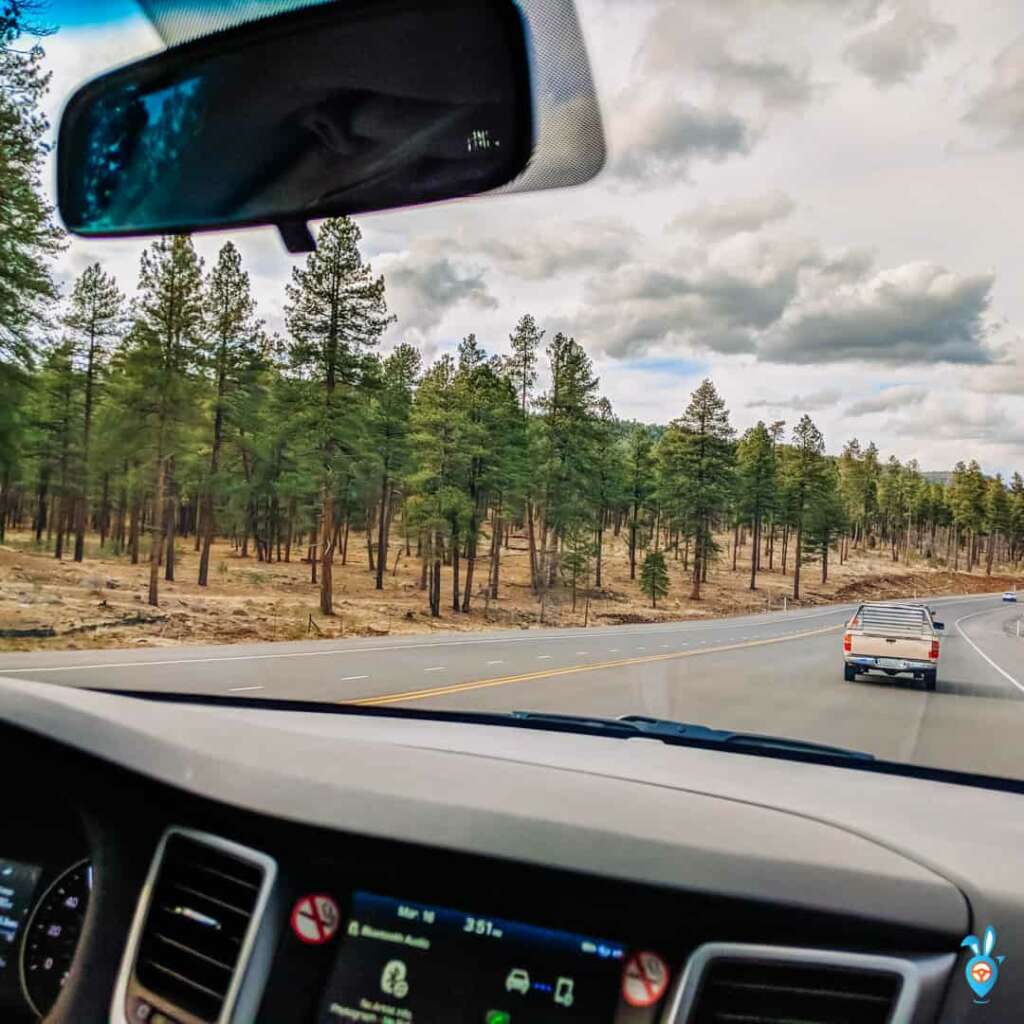 On our way, we saw this board of Bearizona Wildlife Park in Arizona, which was our next item on our list of fears for the journey. This initiated a discussion on how dangerous bears can be, where they are found, and whether we were likely to see them.
In the evening, we also experienced some picture-perfect clouds in the sky that reminded me of how we used to draw clouds as children with horizontal bottom- such a surreal sight that validated so many childhood drawings.
Approaching the canyon, we started to see red rocks and large mountains which was very thrilling as we were very close.
We arrived at the Grand Canyon lodge very late in the evening around 6 pm, almost 3 hours later than the plan. The first sight of these marvelous rocks forming different shapes and waves of little mountains was striking.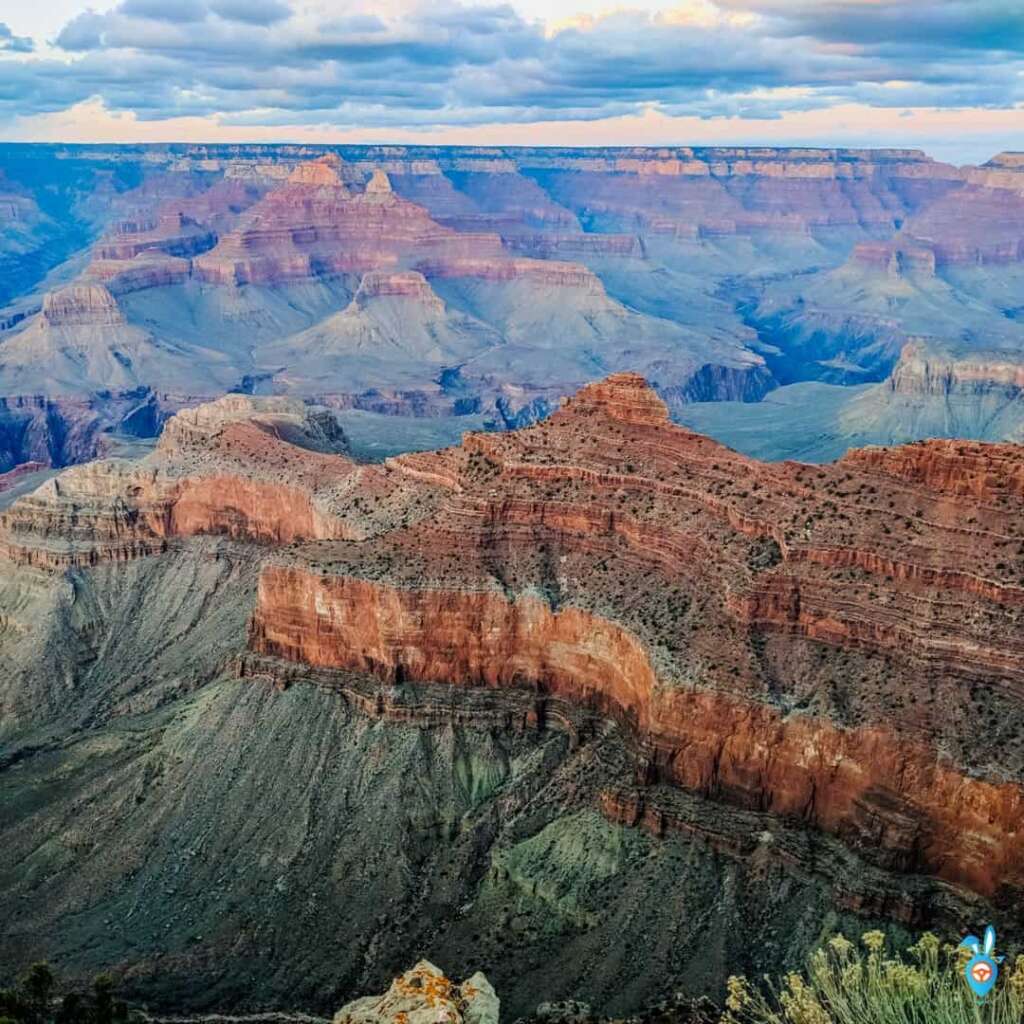 While on the road it was pretty hot in Arizona as during all Arizona road trips and based on that we thought the temperature would be okay up in the Canyons, which turned out to be completely wrong. It was freezing there and was very difficult to survive in our thin jackets and without gloves, miles away from our comfortable hotel rooms. We somehow managed to spend a few minutes there taking some pictures while watching the sunset and the Colorado River, which was one of the most stunning views I have experienced during my Grand Canyon vacation and even during whole my life.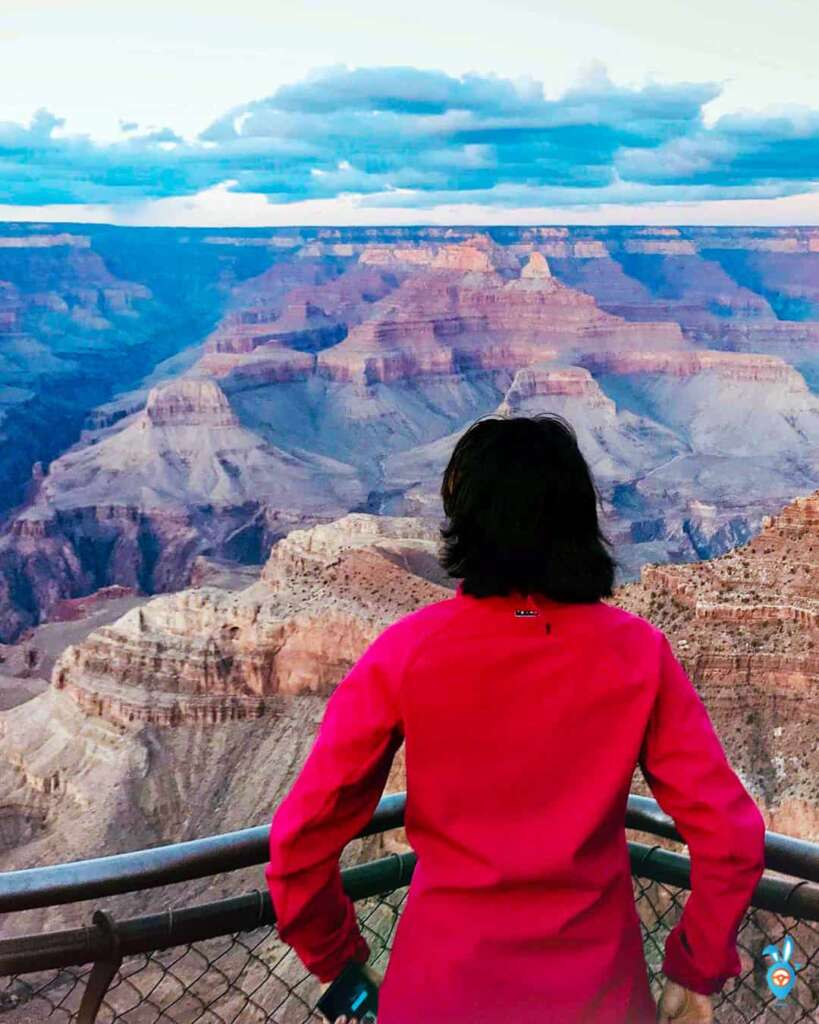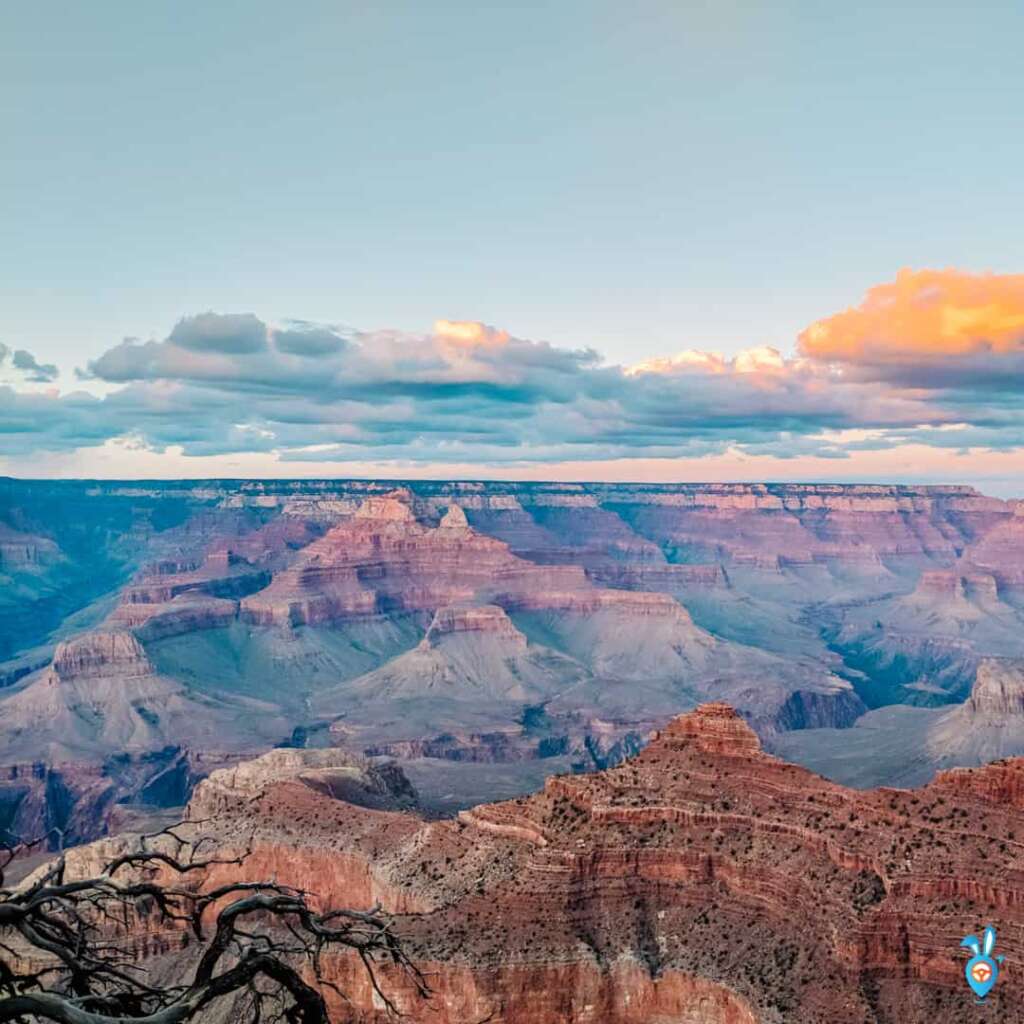 ---
Activities in Grand Canyon: Day 2
---
Kaibab National Forest
We first drove to the Kaibab National Forest, which was a thrilling ride as it allowed driving inside. After having prolonged conversations about how bears can kill humans the previous day, we both were pretty scared and cautious while being inside the forest. It was a fun experience in the forest and overall in the South Kaibab, where we spotted some animals and took some adventurous pictures always being cautious of wild animals jumping at us at any moment – that were us accepting the risks of a Grand Canyon vacation.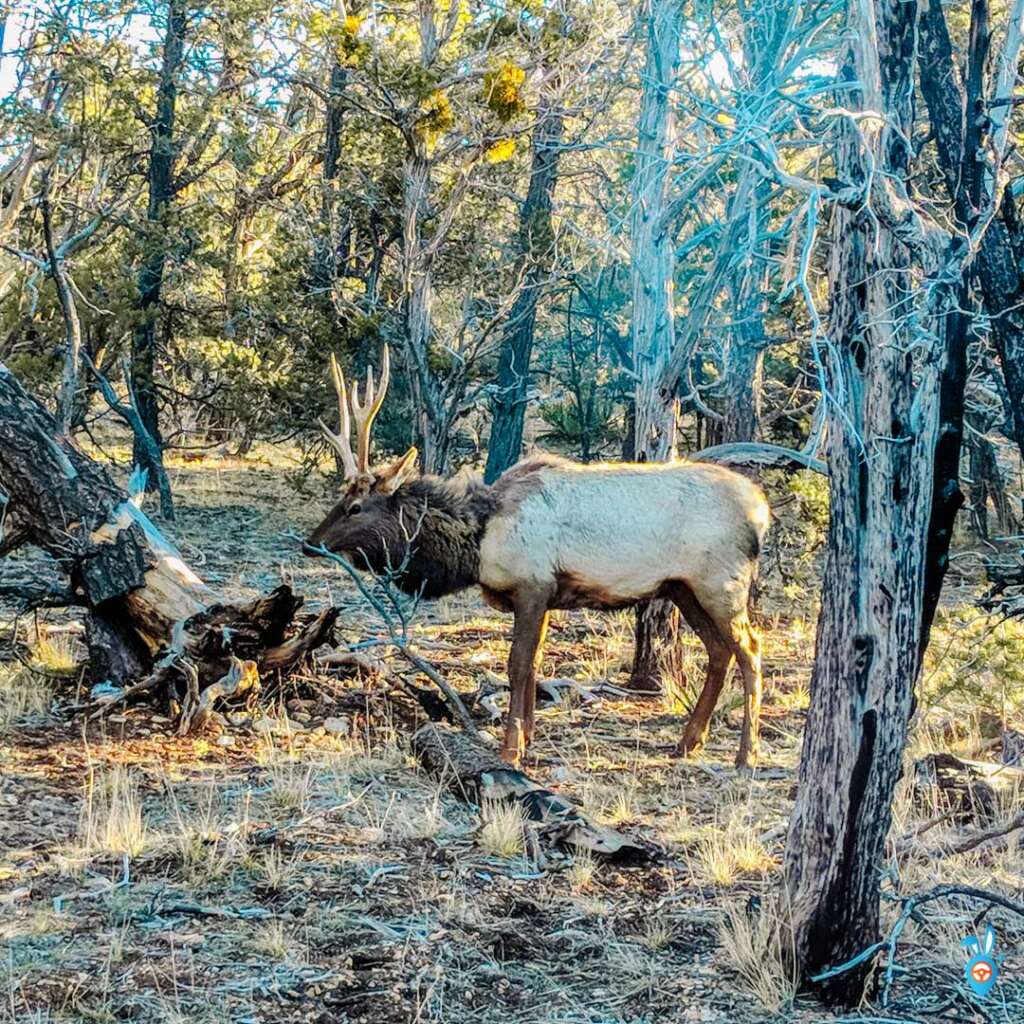 Arun kept playing tricks on me by crying out there were snakes, bears, etc. behind me every time I posed for some photos. It was also fun to have a photoshoot with my less scary animal friend Catty, while Arun continues shouting about bears and snakes, that I even left Catty at the tree while I thought I was running for my life at some point.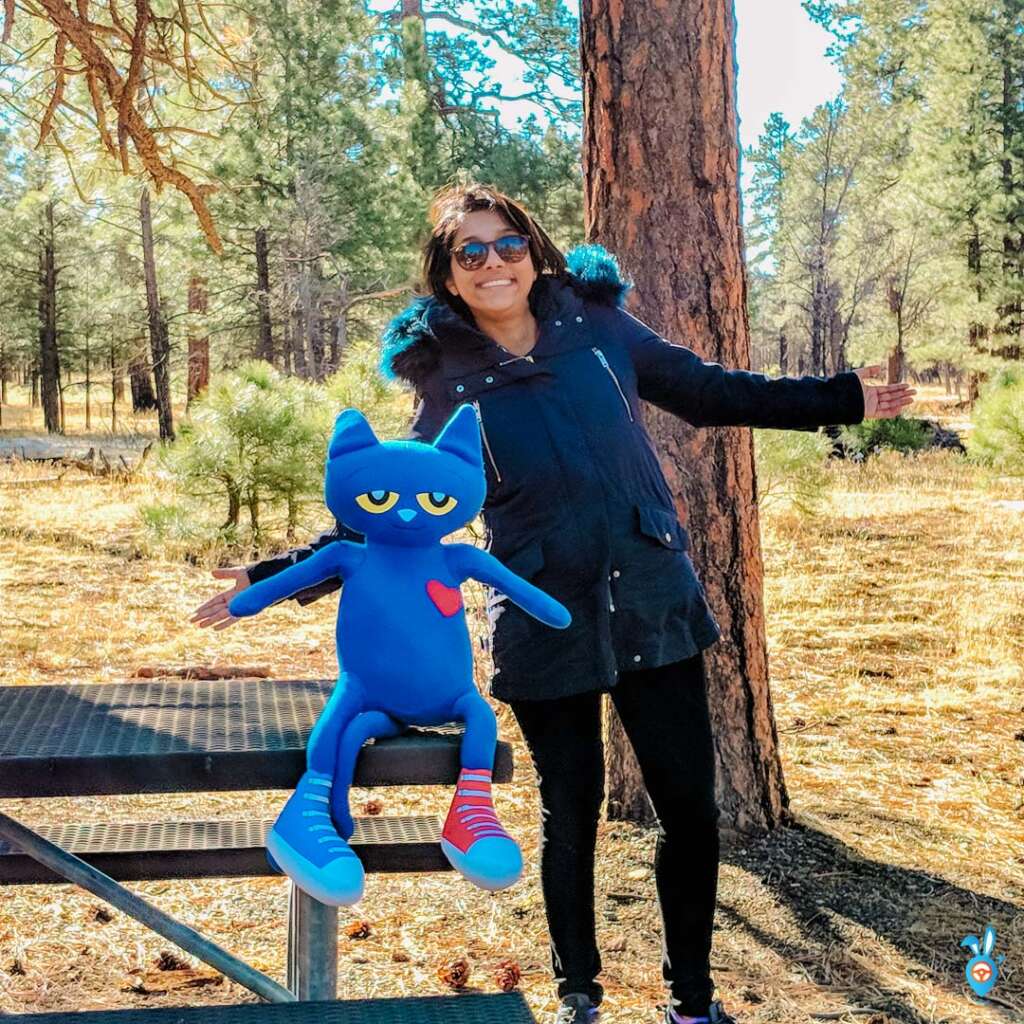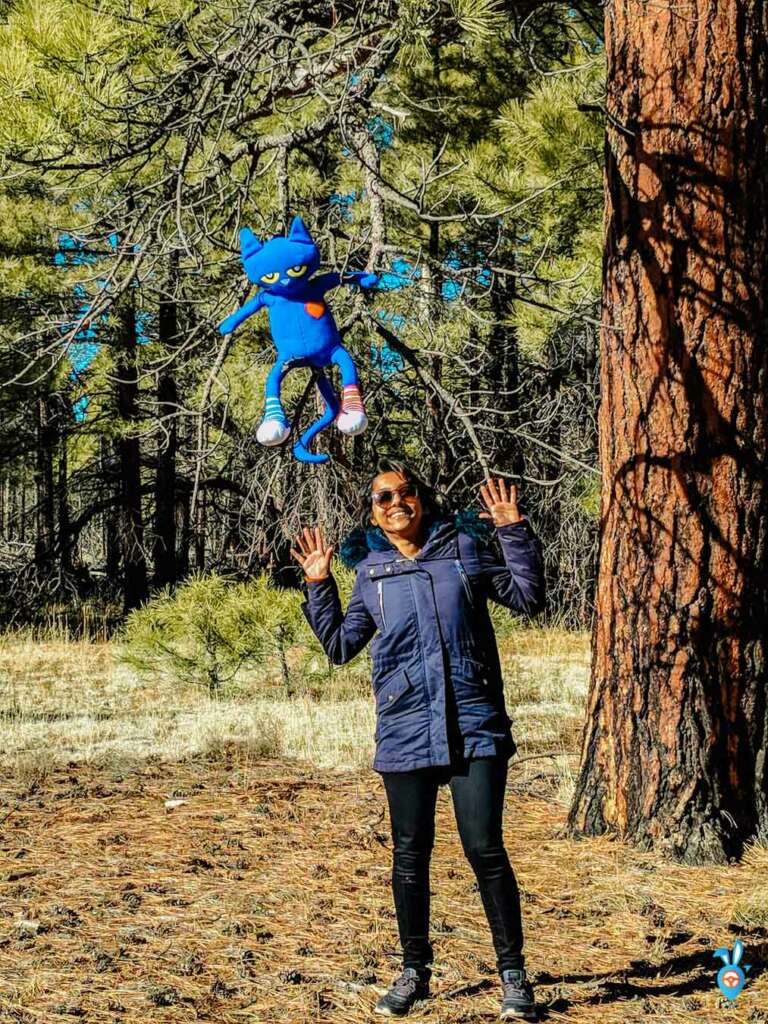 And of course, every road trip deserves a picture climbing on the car as a ritual that I try to follow 😉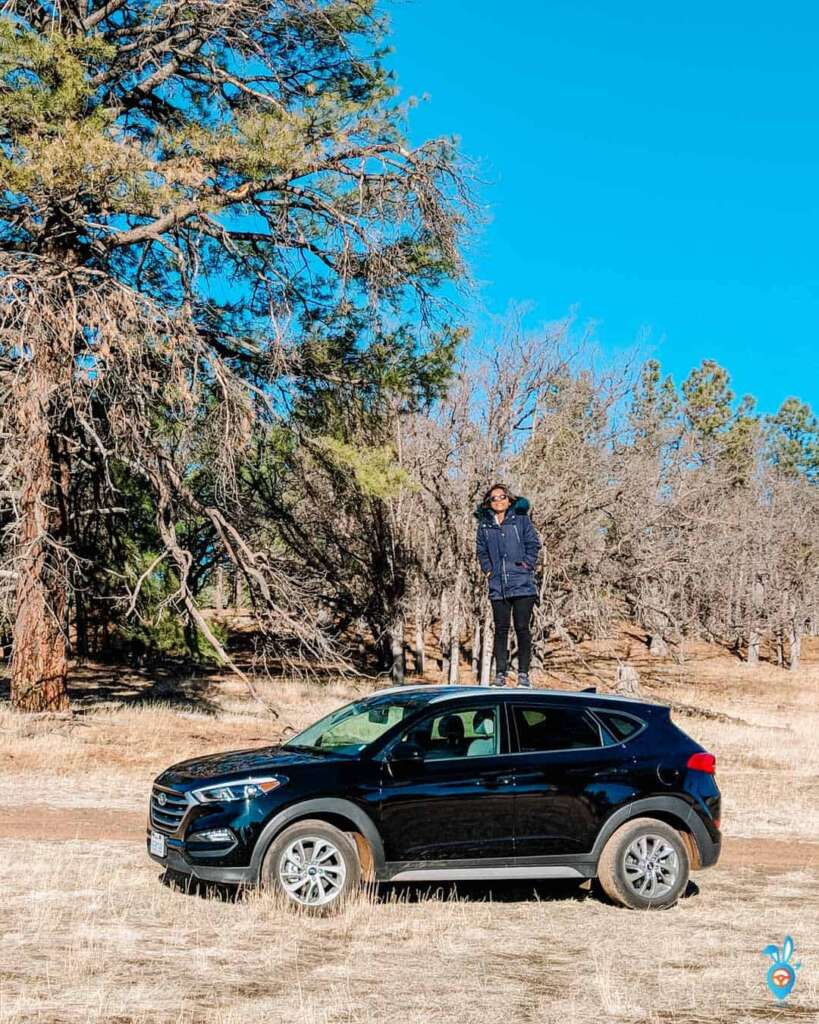 ---
The Grand Canyon Hike
We explored Grand Canyon and the national park in the daytime, taking a short hike around and viewing this unmatched natural beauty. The hike is a great experience and I highly recommend it. The hiking pathway is very cute and scenic while you hike around the canyons. A perfect add-on to your Grand Canyon vacation itinerary.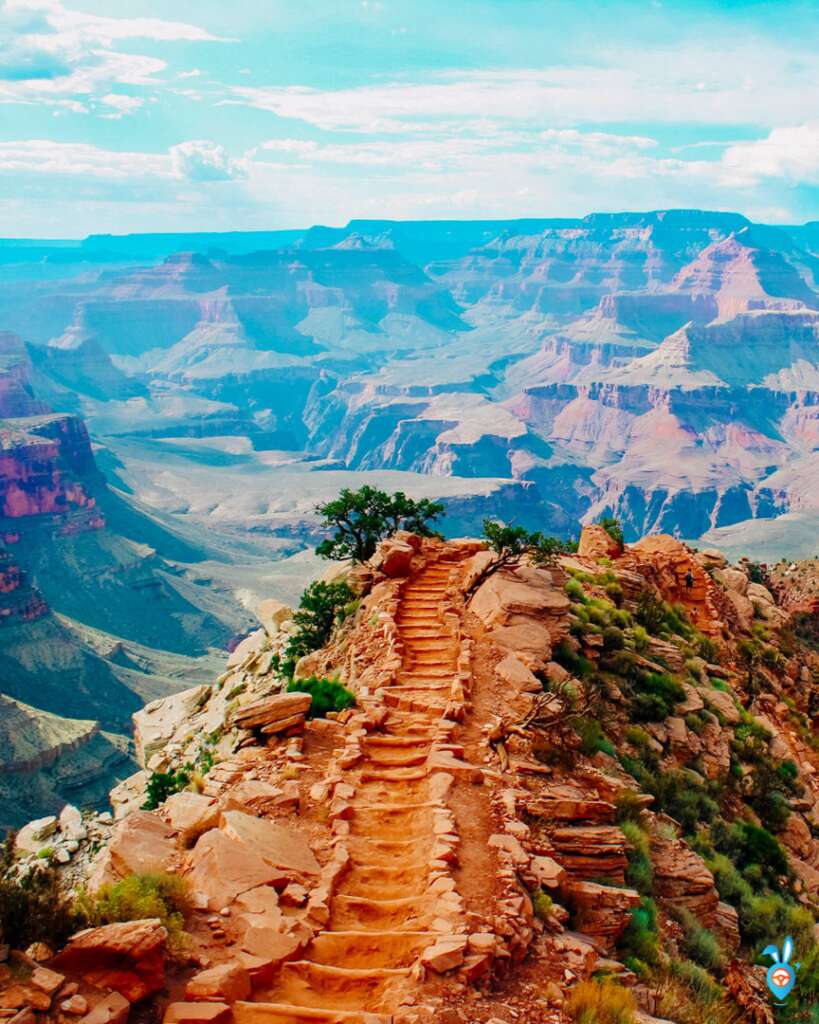 The look of the canyon reminded me of a big temple town scattered with many little temples. The side view of the canyons appears like waves formed of rocks.
The close-up view is amazing to see how the erosion has formed very regular shapes in steps and cuts like how you would build a building. It almost feels like a mother-nature-architected town to me. While we were hiking, we met many fellow hikers from different parts of the world including some crazy cyclists.
Hiking the Grand Canyon was a great experience. Though the planning of the trip got disrupted, it was definitely worth the extended stay. With all those good memories, we looked at our road trip itinerary and set out on Highway 40 to Las Vegas in the evening.
---
The detailed itinerary of all the top bucket list destinations that can be covered in this road trip below is the exclusive blogs of all parts of the journey.
Pin the Arizona Road Trip for Future Reference