Whitley Bay is a historic town that stretches from St Mary's island to the Cullercoats village in Tyne and Wear in the border of Northumberland. It was a mining and fishing focused region along the North Sea coast in the olden days, but now a famous tourist place being well connected from the city of Newcastle Upon Tyne. I will cover what to do in Whitley bay in depth in this blog, from my personal experience of living in this area. You will see what makes it a favourite destination for locals and photographers equally. Whitley Bay is one of the hidden gems in the North of UK with diverse English experiences packed along the coast, which has some stunning landscapes, beaches and even a mighty castle and priory that echoes the English history. With many landmarks and fun activities packed with many sandy beaches, Whitley Bay is a must see when you visit Newcastle.
Top Things to Do in Whitley Bay Beach
Whitley Bay Beach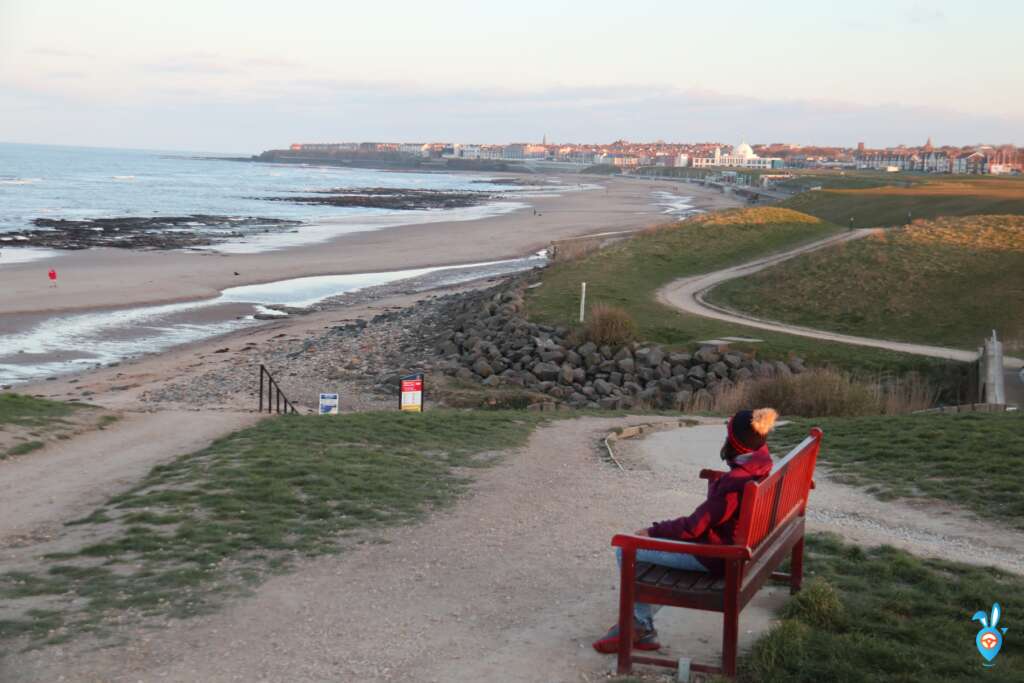 Whitley Bay beach is one of the most popular beaches here to take a relaxed coastal walk. This two mile long beach is filled with golden sand and offers a stunning view of the famous St Mary's lighthouse. Whitley bay beach offers multiple seating areas and has a promenade behind with some greenery for a picnic with a view. A walk here is for all seasons, but do remember to carry your wind cheater as it can be cold like anywhere else in the Northern coast of England.
St Mary's Light House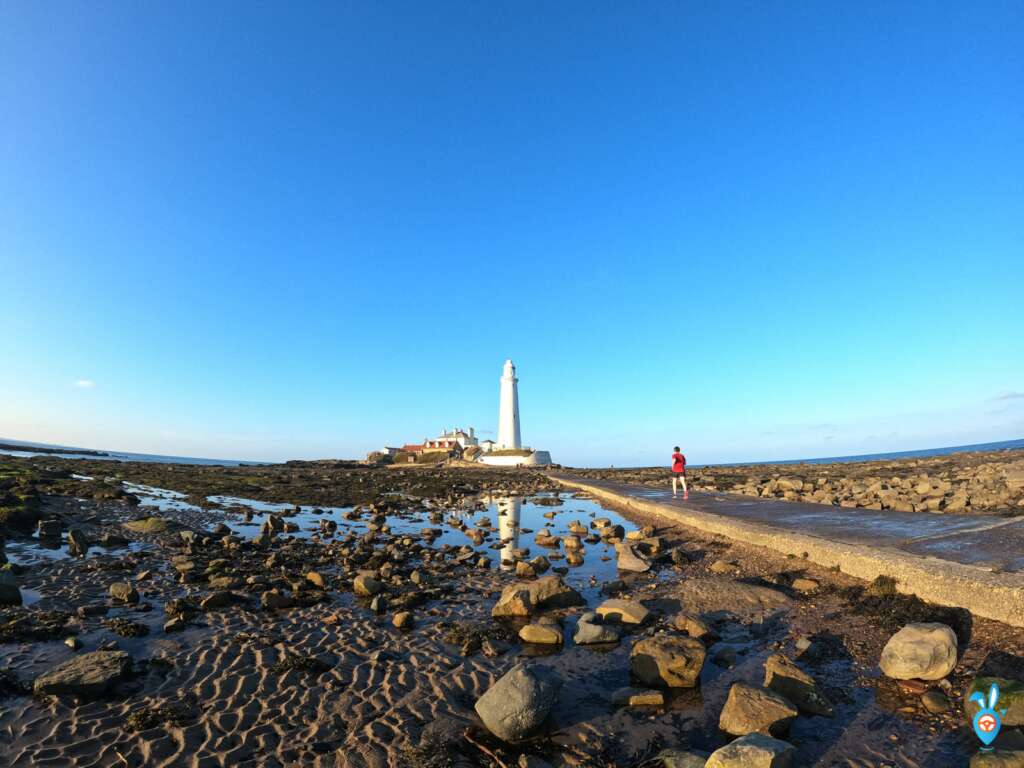 St Mary's lighthouse is one of the best lighthouses in the world or at least in my world from all my travels. The lighthouse painted in white with some red cottages beside it offers nostalgic vibe whenever I go, and offers a breath-taking view standing tall in the middle of the sea. The natural drama around it is pretty scenic with some rocks at the beach and even the pathway in the sea. You have to check the tidal heights to make sure you can walk to the lighthouse, as the path is covered by water during high tide.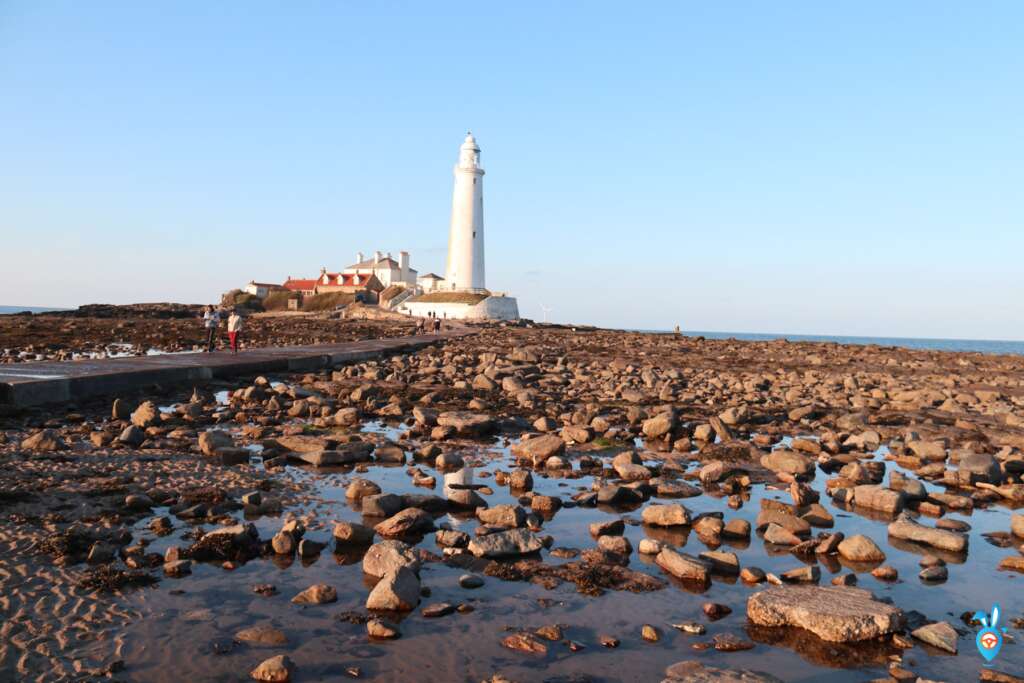 I feel that St Mary's lighthouse can be a photographers playground, to capture this lighthouse scene in varying seasons and light. Sunrise here looks stunning as much as the red sky during sunset.
Apart from sea gulls, there is another major attraction here not to miss- the napping seals on the cove. In the warm days, March onwards, you will see seals resting on the cove very close by. They land on the rocks during the high tide and can be seen when you get to the lighthouse during the low tide time.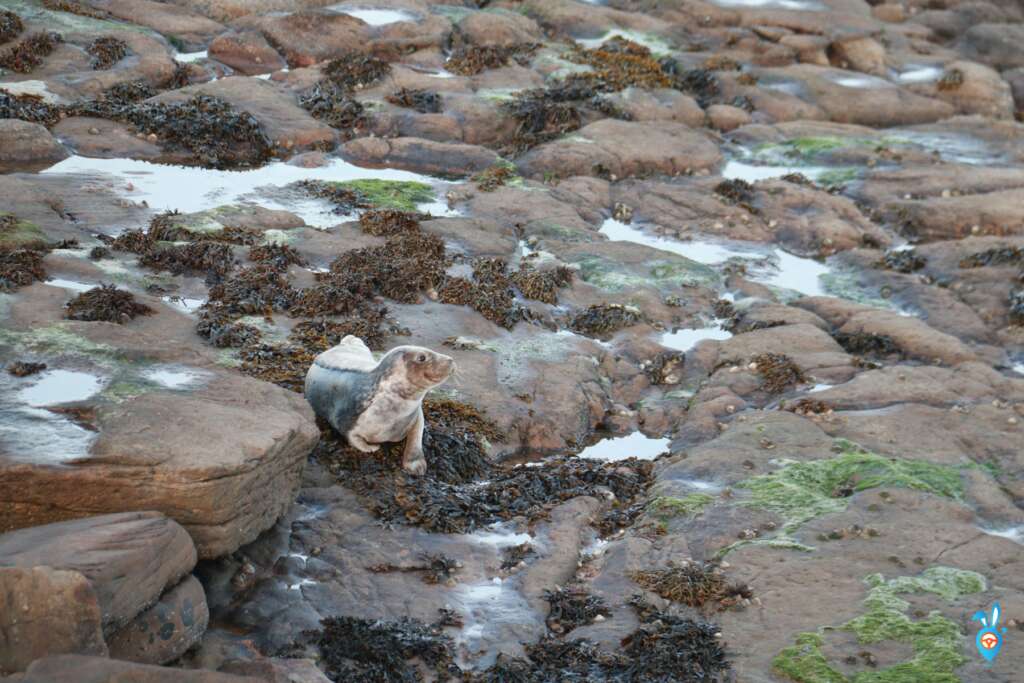 Go with a zoom lens for some stunning photography and even videography. The seals here reminded me of San Diego La Jolla coves and seals during my visit, but the best part is that we could even shoot a footage of seals trying to get to the sea moving slowly with their bellies.
Spanish City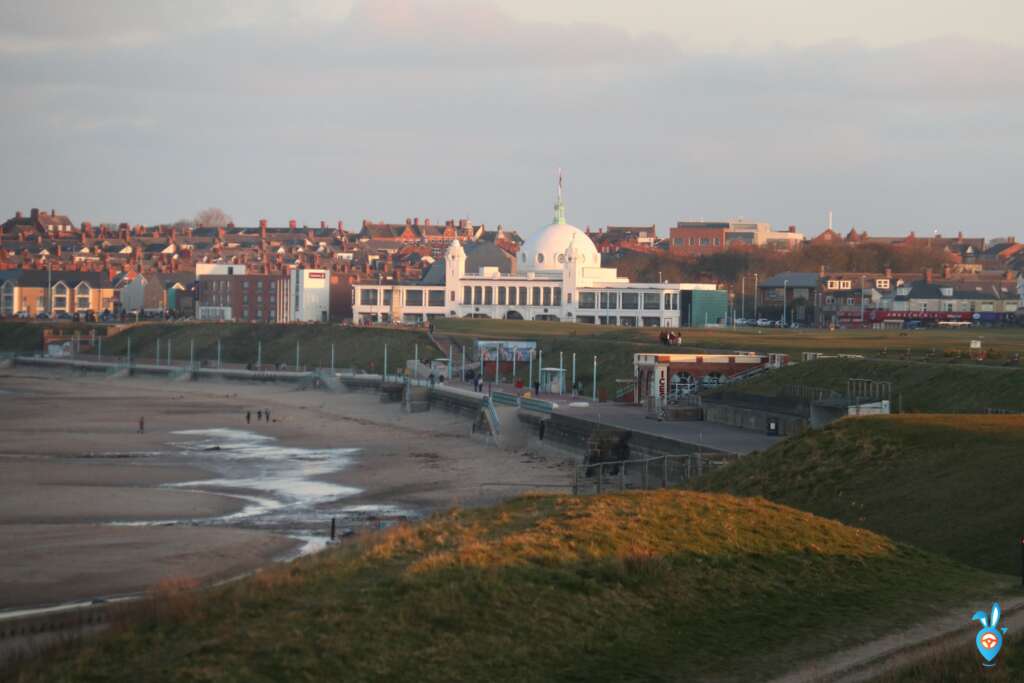 Spanish city is another architecture crown in Whitley bay, very beautiful with it's white dome that almost reminds you of mosques instantly. You will see this elegant white dome far from the Whitley Bay beach, but when close to it you will see how astonishing the design is with statues and towers.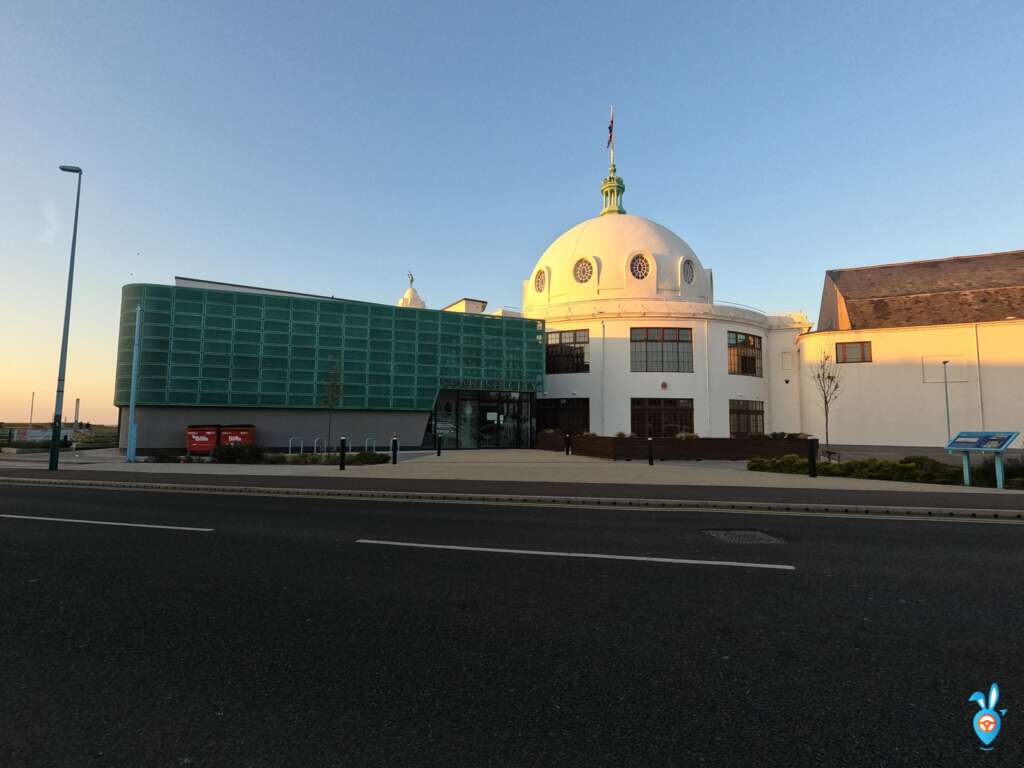 Go inside and you will find it hard to decide what is best- the interior or exterior 😉 This hall hosted a concert hall, restaurants, ball rooms and gardens inside in the past, which is easily seen from the posh interiors. Today, it hosts a classic fish and chips restaurant and a traditional tea room which can offer that ultimate English Tea experience. Since I have been here, it is on my list to go for an afternoon tea here, in the English way.
Longsands Beach, Tynemouth
Longsands Beach is closer to the Spanish city and located in Tynemouth which is a walk from Whitley Bay or you can take a metro. Being a sandy beach and with more waves, this beach is very popular among surfers and surf lessons are available here for beginners.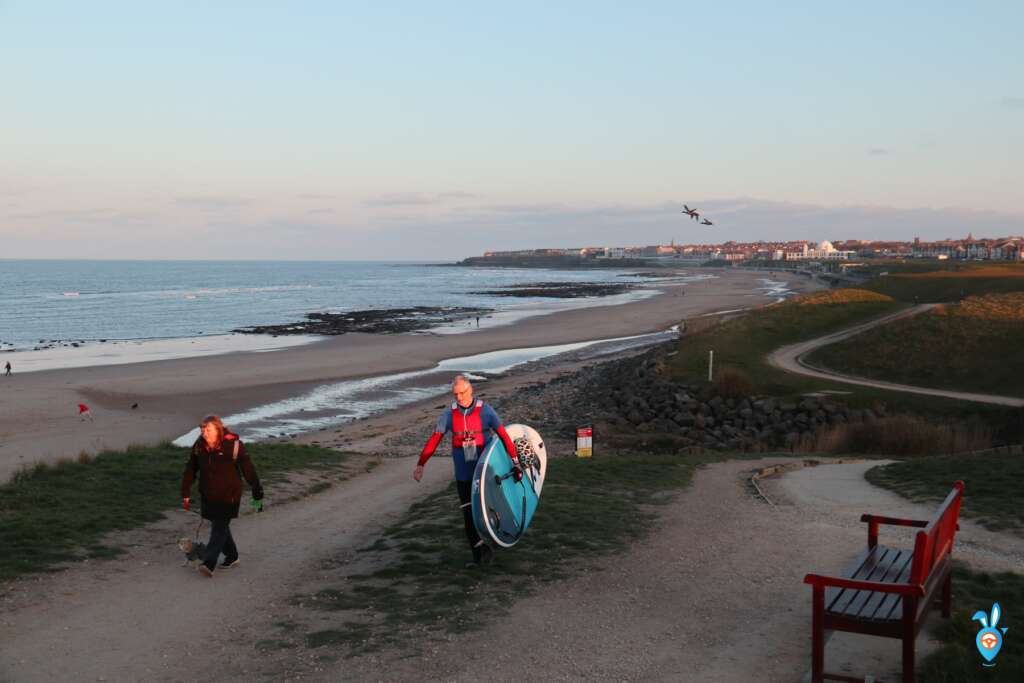 The beach has a stunning view of the coast line and is a perfect spot to enjoy the waves and the sandy wind. It is popular among families and you will also see lots of locals walking their dogs here.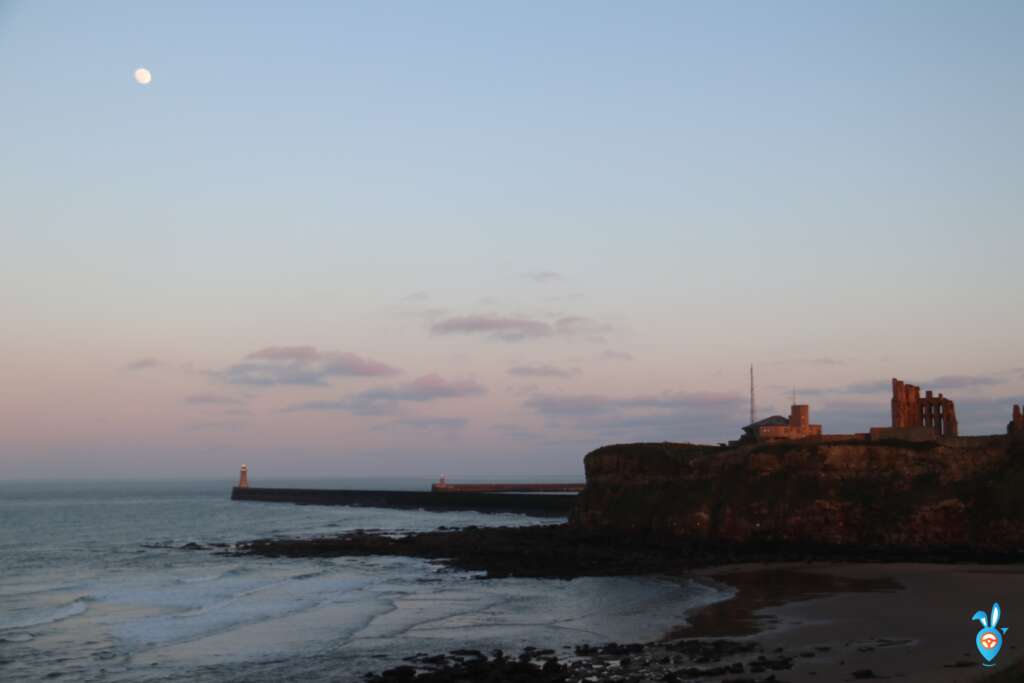 Seaton Delaval Hall
Seaton Delaval Hall just a bit on the entrance to the coast is a symmetrical stunning architecture like a palace. It is a majestic country house that is really eye-catchy that you would be instantly proud of the architects. It looks pretty old now with some ruins inside due to some fire accident, but from the outside, it looks really grand. You can take a tour inside and enjoy the details and the beauty of this splendid architecture. It is particularly attractive during spring, with daffodils bloomed all around it.
What To Do in Whitley Bay Beach: Itinerary List
Whitley Bay Beach
St Mary's Lighthouse
Seaton Delaval Hall
Long Sands Beach
Spanish City
Tynemouth Priory and Castle
Cullercoats Beach
Tynemouth Park
Tynemouth Market
Water Sports at Culler Coat Bay- Kayaking, SUP, Coast-eering
Stephenson Railway Museum
Adventure Gold
Blue Reef Aquarium