Have you wondered is Dubai worth visiting? Dubai is a destination full of amazing attractions and exciting unique experiences to not miss. In fact, this is a dream place that is on every avid traveler's bucket list. If you haven't travelled to this Arabian city yet and is wondering is Dubai worth visiting, this local's guide to Dubai from a Dubai local comes with everything that will make your first time travel to this place absolutely stress-free.
---
Preparing to Visit Dubai
The first thing you'll need for your Dubai travel is a valid Dubai visa. But this is not applicable for those who are qualified for visa-free or visa on arrival. Depending on the purpose and number of days you're planning to stay in Dubai, you can choose from 30 days or 90 days visa. There are also 30 days and 90 days multiple-entry visa which are ideal for your frequent Dubai visits.
Ok to Board is another Dubai travel mandate, especially for those traveling from South Asian regions like India, Pakistan, and Bangladesh. This is primarily an airline requirement conducted to verify the authenticity of all your staple travel documents. As your airline provider has the complete right to suspend your travel in the absence of OTB, get this procedure done by your airlines or Travel Company before you board the plane.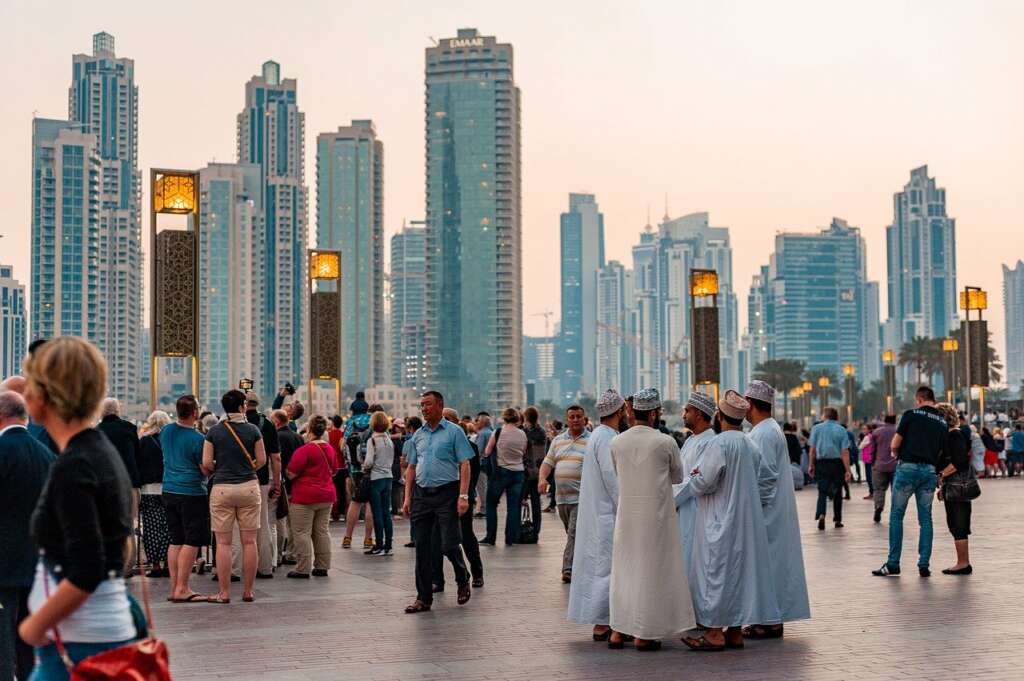 Image by Olga Ozik from Pixabay
Covid 19 Guidelines for Dubai
Along with visa and airline tickets, make sure that you adhere to all COVID-19 guidelines. Keep your negative PCR test result ready as you land at Dubai International Airport; make sure that it has been taken within 72 hours of your travel. You'll also have to undergo the same test in the airport as well. Moreover, you'll be allowed to step outside of your accommodation only if your test result comes negative.
---
Best Time to Visit Dubai
Dubai is a wonderful place to visit year-round. But for its outdoors, pleasant weather, and cool events (such as Dubai Shopping Festival (DSF)), November to March is unarguably the best time to visit Dubai. If maximum savings or cheaper rates are what you're looking for, visit here in summer months (May to September). It will be extremely hot outside, but its superbly air-conditioned malls, thrilling theme parks, and one of its kind escape rooms, among other amazing indoor attractions, make up for it.
---
Things To Know Before Your Dubai Travel: Local's Guide to Dubai
Pre-book every aspect of your travel at least three to four months before your travel. And this is a must when it comes to accommodation, airline tickets, sightseeing tours etc.
Have an understanding of its local culture and customs that are greatly ingrained in the Islamic beliefs. This not only allows you to avoid embarrassing moments but also save yourself from making hefty fine payment.
Avoid PDAs and be careful while taking pictures of prominent government structures and locals.
Don't eat and drink in public when you visit here in the month of Ramadan.
Packing essentials include sunscreen cream, hats, sunglasses etc.
When it comes to clothing, bring modest comfortable wear that covers your shoulders, knees and arms. This is especially mandatory when you visit religious places, cultural landmarks and public places.
---
Getting Around in Dubai
There is no dearth of accommodations in Dubai. It comes in almost all styles and budgets. For vibrant nightlife and uber chic experiences, it's ideal to base yourself in Dubai's neighbourhoods like Dubai Downtown, Dubai Marina, Palm Jumeirah's etc. They all are incredibly pricey and of course packed with the most striking views and high-end comforts. On the other hand, if you're looking for cheaper alternative with decent facilities, there are three-star and four-star accommodations across Bur Dubai and Deira regions. Just make sure that your chosen hotel is close to a metro or bus station.
---
Top Things to See and Do in Dubai: A Locals Guide
1- Burj Khalifa
Burj Khalifa the world's tallest building. More than that, it's one of the region's best places to take in the 360 degree views over city skyline from its 'At the Top' observatories on 124th and 148th levels. This also combines one of the world's fastest elevator rides and multimedia display on Dubai's modest history.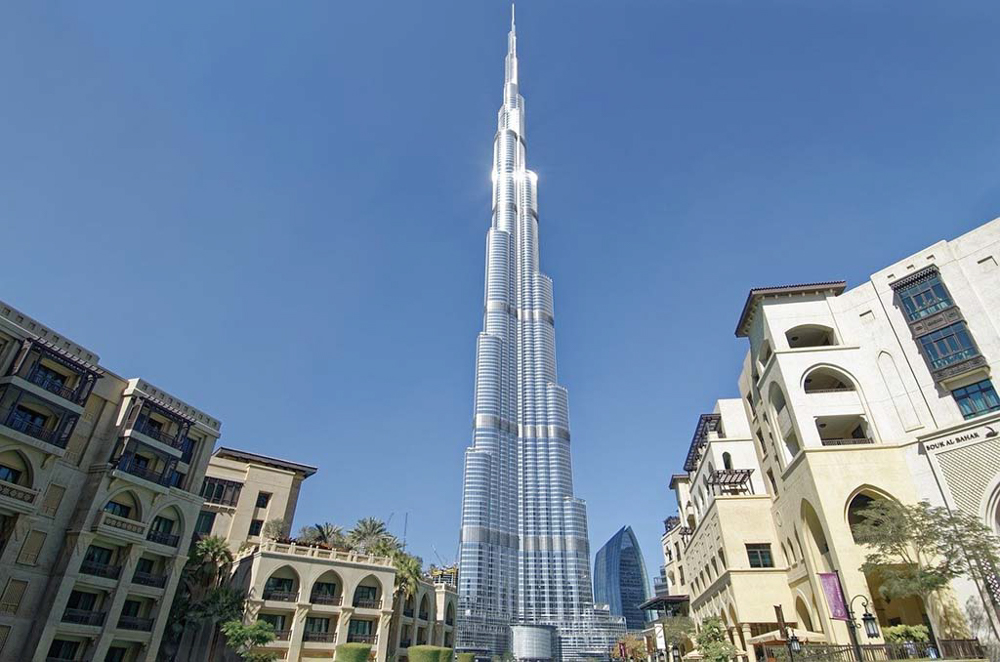 ---
2- The Dubai Mall
Adjoining Burj Khalifa is the Dubai Mall which is one of the world's biggest malls. Over 1200 outlets, more than 200 dining choices and tons of leisure attractions make it one of the region's ultimate amusement destinations. Check out Dubai Aquarium and Underwater Zoo, have an icy spin at Dubai Ice Rink, and enjoy the best in virtual reality and augmented reality at VR Park Dubai. There is also the kids' favorite KidZania Dubai.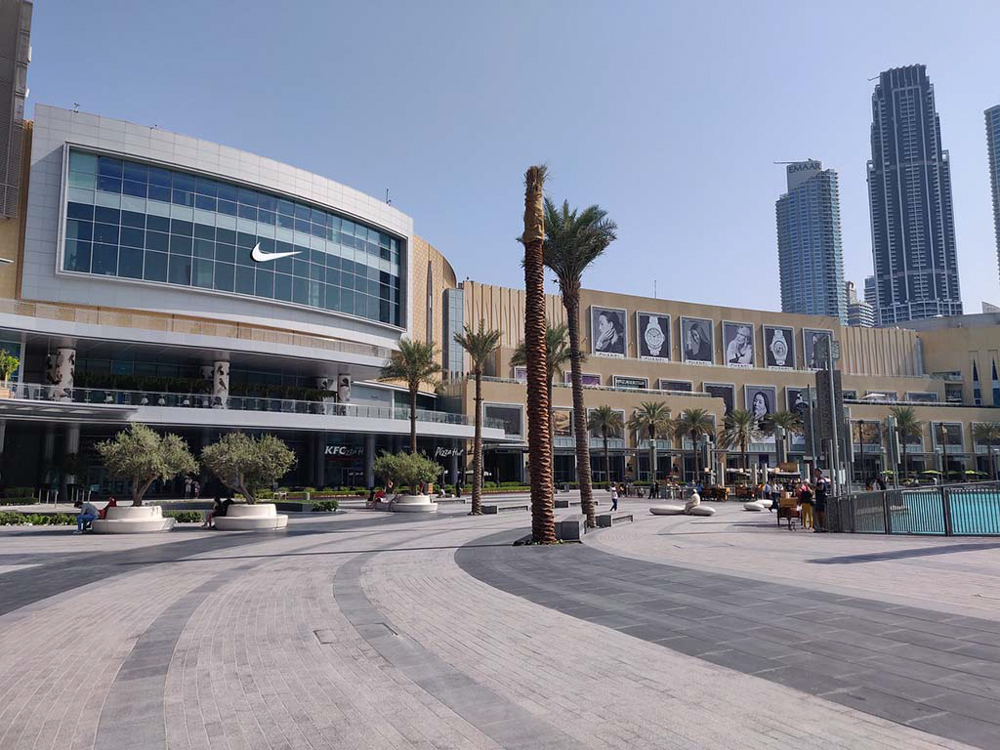 ---
3- Palm Fountain Show
Dubai's man-made palm-shaped Palm Jumeirah Island is famous all over the globe. It has now added a new feather to its reputation with the recent launch of Palm Fountain at the Pointe. This is a breath-taking aquatic extravaganza where water swirls and sways in perfect harmony of music and lights. It's the world's largest fountain and the region's only coloured show and must add to your Dubai itinerary.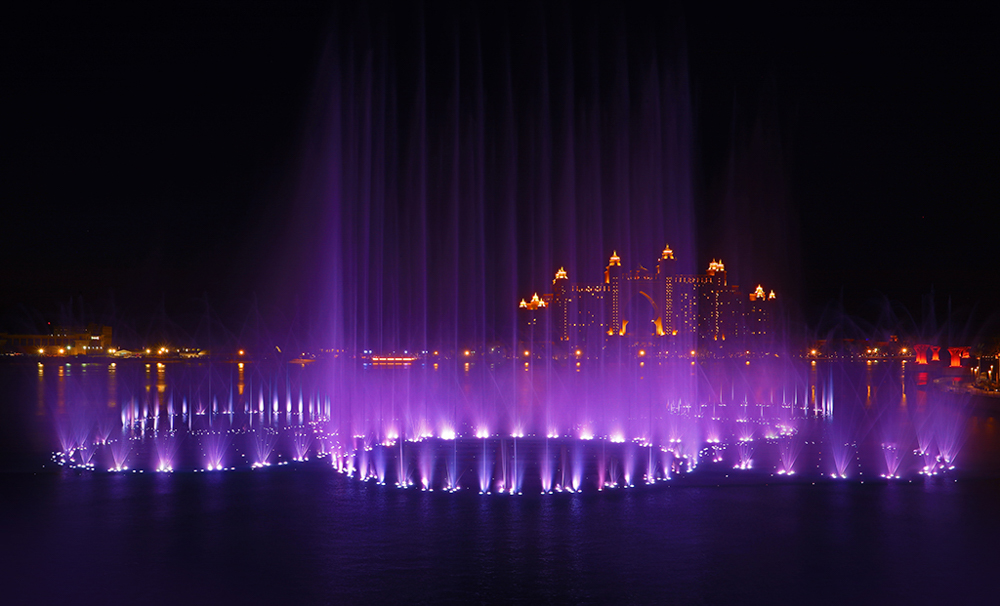 ---
4- Al Fahidi Historical Neighborhood
Dubai is rife with unrivaled modernity, but that doesn't make the place any less when it comes to its culture and heritage. To get a taste of Dubai's past and traditions, visit this beautifully preserved 19th century neighborhood, also known as Al Bastakiya Quarter.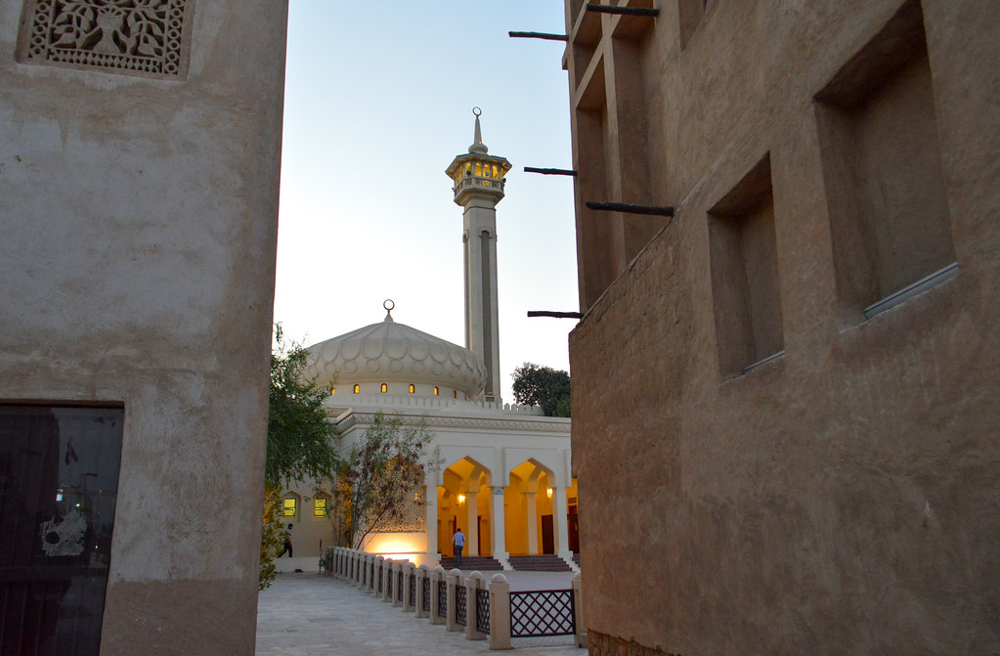 ---
4- Bluewaters Island
This is one of Dubai's newest neighborhoods where some of the record-breaking attractions are getting ready to vie your attention. After all, it's the venue of Ain Dubai – the world's largest Ferris wheel, the world's largest 3D Art Museum, and the Middle East's first Madame Tussauds Museum to name a few.
---
5- Dhow Cruise
Admire the illumed classy Dubai sights from an atmospheric ambience – this is what you can expect on this cruise aboard a traditional Arabian dhow along Dubai Creek or Dubai Marina. Along with the stunning skyline views, you can relish buffet dining and live shows like Tanura during this roughly two hours cruise.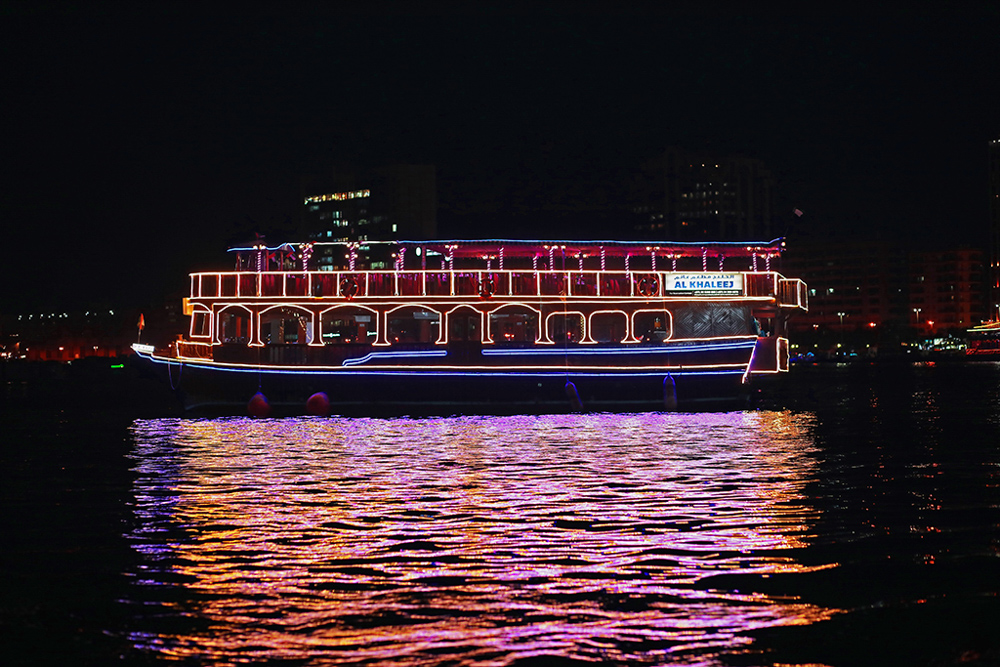 ---
6- Burj Al Arab
This sail-shaped hotel is one timeless Dubai attraction whose appeal and importance would never fade. It's one of the world's most luxurious hotels where you can head for a lavish stay, finest dining options, or simply a striking pose.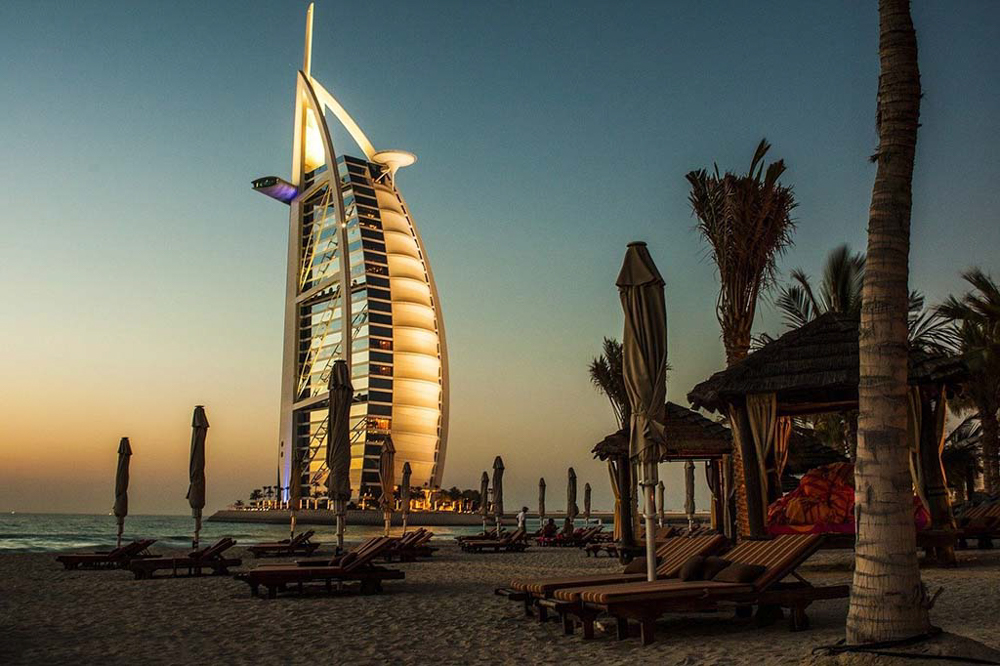 ---
7- Dubai EXPO Pavilions
Dubai EXPO is just a few months away, but you don't have to wait till its official
kick off (in October 2021) to enjoy a glance into it. With the Dubai EXPO Pavilions Premiere, you'll be able to
know things lined up for this mega global event in its three thematic pavilions such as Terra – The Sustainability Pavilion, Alif – The Mobility Pavilion, and Mission Possible – The Opportunity Pavilion.
---
8- Desert Safari
Dubai is never away from nature, sheer fun and heart-stopping thrill. Experience it all in copiousness on a desert safari Dubai. It journeys you into the region's Arabian Desert with opportunities for 4X4 dune bash, camel ride, and culture activities such as henna tattooing, Shisha smoking, falconry etc. For an unforgettable dining and camping adventure in desert, choose evening or overnight desert safari. For the best adventurous experiences in the world, this should be on your list of top things to see and do in Dubai.
---
9- Dubai Parks and Resorts
No Dubai visit is ever complete without enjoying its cool theme park rides. Dubai Parks and Resorts is one of the absolute destinations to get the best out of theme park fun in Dubai. The region's first of its kind integrated resort alone boasts of over 100 rides with its four parks: Motion gate Dubai, Bollywood Parks Dubai, LEGOLAND Dubai, and LEGOLAND Water Park.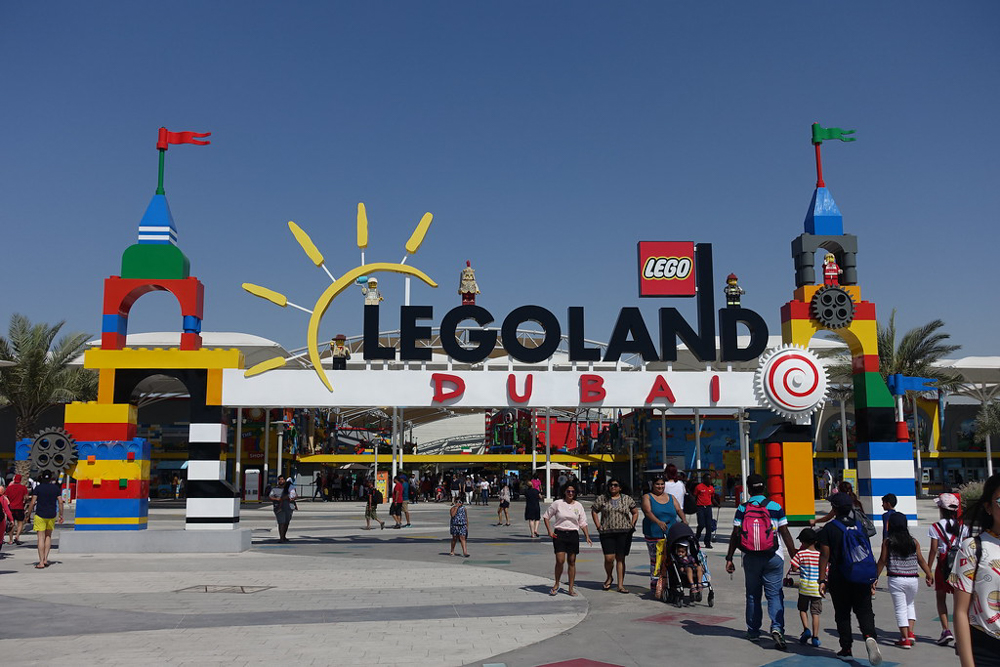 ---
Is Dubai Worth Visiting?
Dubai is so diverse and versatile that everything about this city is just mesmeric. But with lots of grounds to cover, it can also wear you down. But knowing what to include in your travel program and where to cut down or splurge allows you to make the most of your Dubai holiday. So set forth and take inspiration from our extensive Dubai local guide for your much awaited Arabian retreat.
Authored by Neha, a local in Dubai and a travel writer
---
Pin This Guide for Future Reference